Anyone that monitors the photographic industry can't help but notice that Sony has been making some noise in recent years. Just two or three years ago I wouldn't dream of looking to them for groundbreaking photo technology or lust-worthy camera hardware but fast forward to 2012 and Sony are making big waves. As their lens lineup expands and improves, Canon and Nikon need to watch their back because Sony are intent on becoming number one and they are on the right track.
Tonight saw the simultaneous launch of a frankly bewildering number of new products for the 2012 Photokina show. Rather than posting all the press releases I'm going to attempt a digestible summary of the key facts. Try to find the meat on the bones and present it in a format that you guys can share around.
Sony DSC-RX1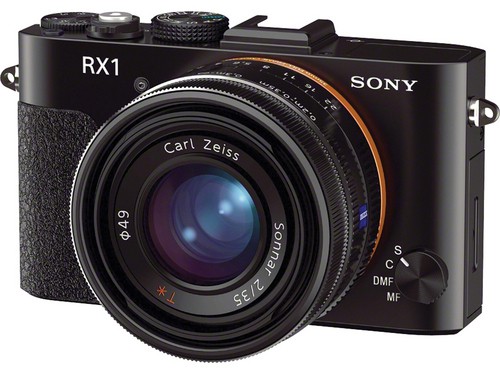 This right here is probably the most impressive sounding camera I have seen launched in recent memory. While some people are still trying to figure out how to leverage an APS-C sensor into a mirrorless camera, Sony have gone right ahead and put a full frame 35mm sensor in a camera body that is the size of the diminutive Panasonic GF5. Yes the $2800 price tag is high but it currently has no direct competitors unless you count the the Leica M9 which is far more expensive.
Key Specifications
24MP full frame sensor
Fixed 35mm f2.0 Sonnar T* lens
1080p60 video and microphone jack
Optional ludicrously expensive optical or electronic viewfinder
Manual aperture ring on lens
14cm close focus using focus range ring on lens
Focus peaking mode for manual focus
leaf shutter !! 1/2000 sync speed and almost silent
The biggest groans will be the lack of interchangeable lenses and the steep price tag. The price tag will certainly keep it out of range for most people and I do find it unfortunate that Sony has sought to take advantage of people by applying absurd pricing to the RX1 accessories. How about $179 for a lens hood ? Or $599 for an optical viewfinder! God only knows how much they will charge for the electronic VF. It's a blatant money grab which taints an otherwise stunning announcement.
Immediate comparisons will be made to Leica and their M9 (soon to be M10). Leica makes many sales based on branding though so I think the higher priced M10 will be safe. The problem is going to be their new soon-to-be-announced 'cheaper' mirrorless camera. If that is an APS-C camera then I think it will be dead in the water with this Sony camera around.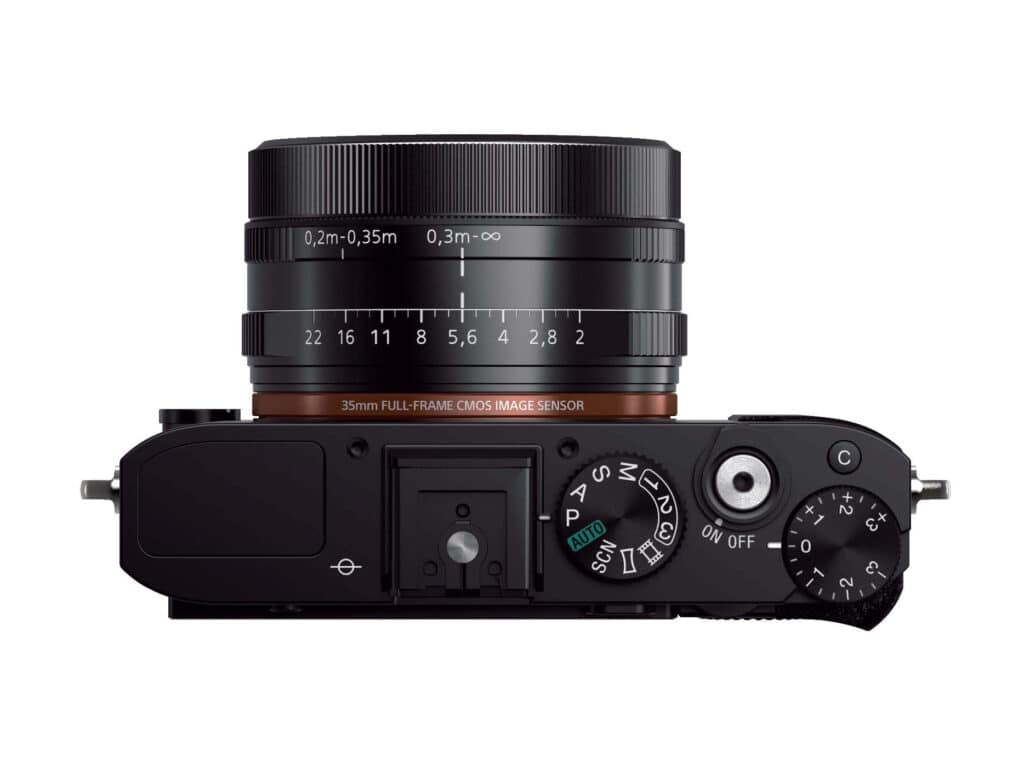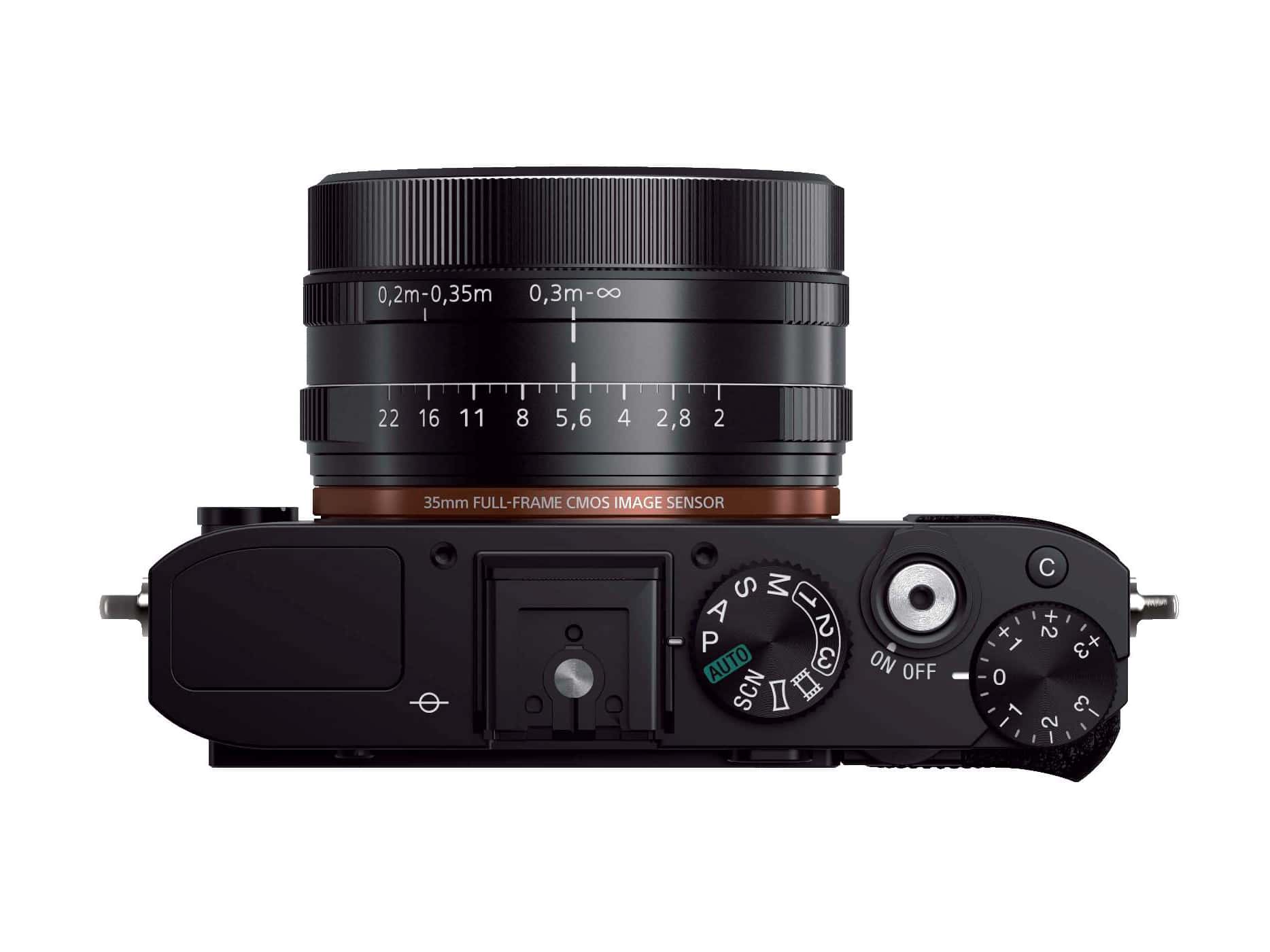 Pre-Orders
I'm calling it right here, this will be the hottest product of the Photokina show and B&H and Amazon are already taking pre-orders for it. This will be a hot seller so get on the list quickly if you fancy one.
AMAZON – Sony DSC-RX1/B Cybershot Full-frame Digital Camera,
Sony A99
The A99 replaces the aging A900 at the top of Sony's DSLR lineup and has been int he works for several years. After a luke warm reception to the SLT technology in the A55 and A77 it was unclear if they would push forward with this in the A99 but it looks like they have put their money where their mouth is. This will be make or break for them in the pro category.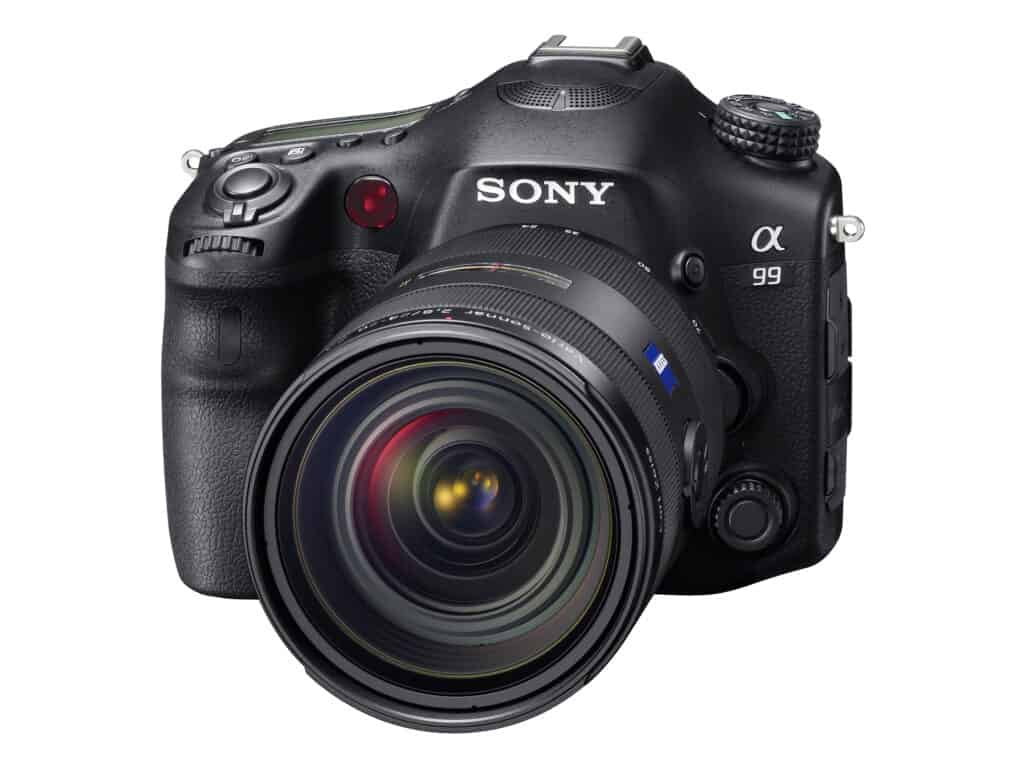 The camera uses the same full frame 24MP sensor that's in the RX1 but wraps it up in a larger DSLR body.
Key Specifications
24MP full-frame CMOS Sensor with on-chip phase detection AF
SLT mirror design
2.4M dot OLED electronic viewfinder
ISO 100-25,600
Up to 6 fps
Swivel LCD screen
Microphone and headphone sockets
Built-in GPS
108060 movie mode with 28Mbps
Customizable silent control dial
Accessory XLR inputs !!!
Clean HDMI signal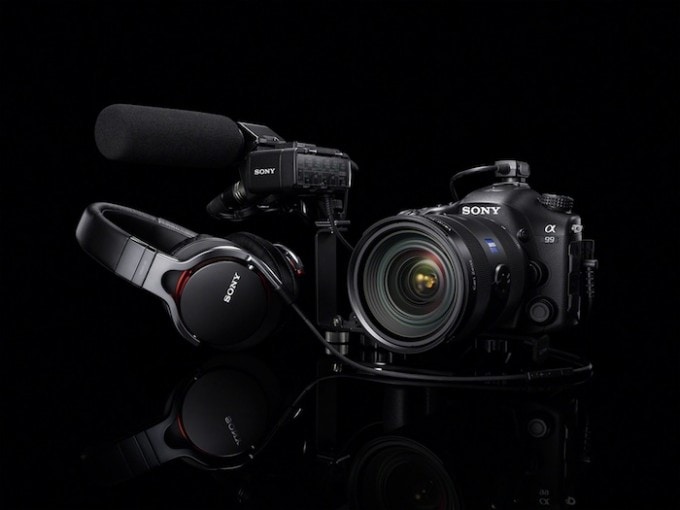 This camera needs a little dissecting to figure it out. SLT technology was always touted as a way to get increased fps from a camera as there was no need to physically flip a mirror up and down. I'm scratching my head then as to why this camera can only achieve 6fps when rumors had put it at 12+. In all other aspects the A99 has top of the line specs (apart from having a bloody memory stick slot) but the frame rate puzzles me. Nonetheless the rest of the camera is in intriguing prospect and the magnesium shell makes this the lightest pro camera on the market today. Sony have also worked incredibly hard on bringing a camera to market that has class-leading movie making capabilities and in this area they seem to have hit a home run. 1080p60 is very welcome, as is full time AF during video recording, on board audio monitoring and a dedicated XLR mic accessory for balanced inputs. The A99 also has a clean HDMI output for external recording, though at the moment I can't find any other details on the signal itself.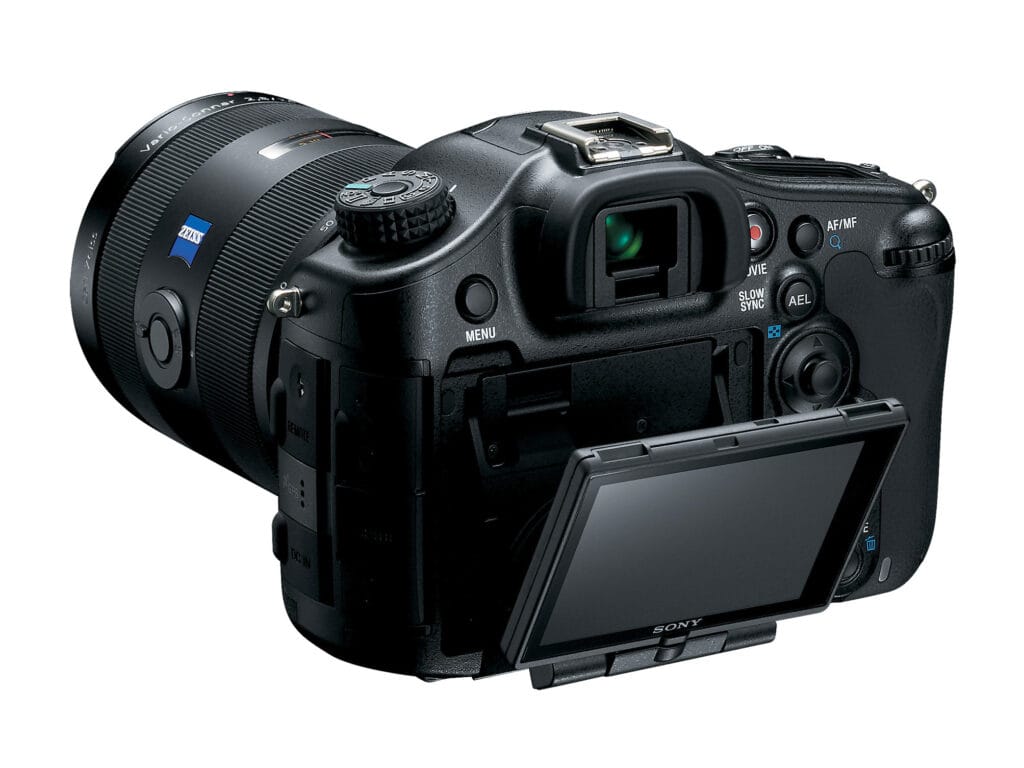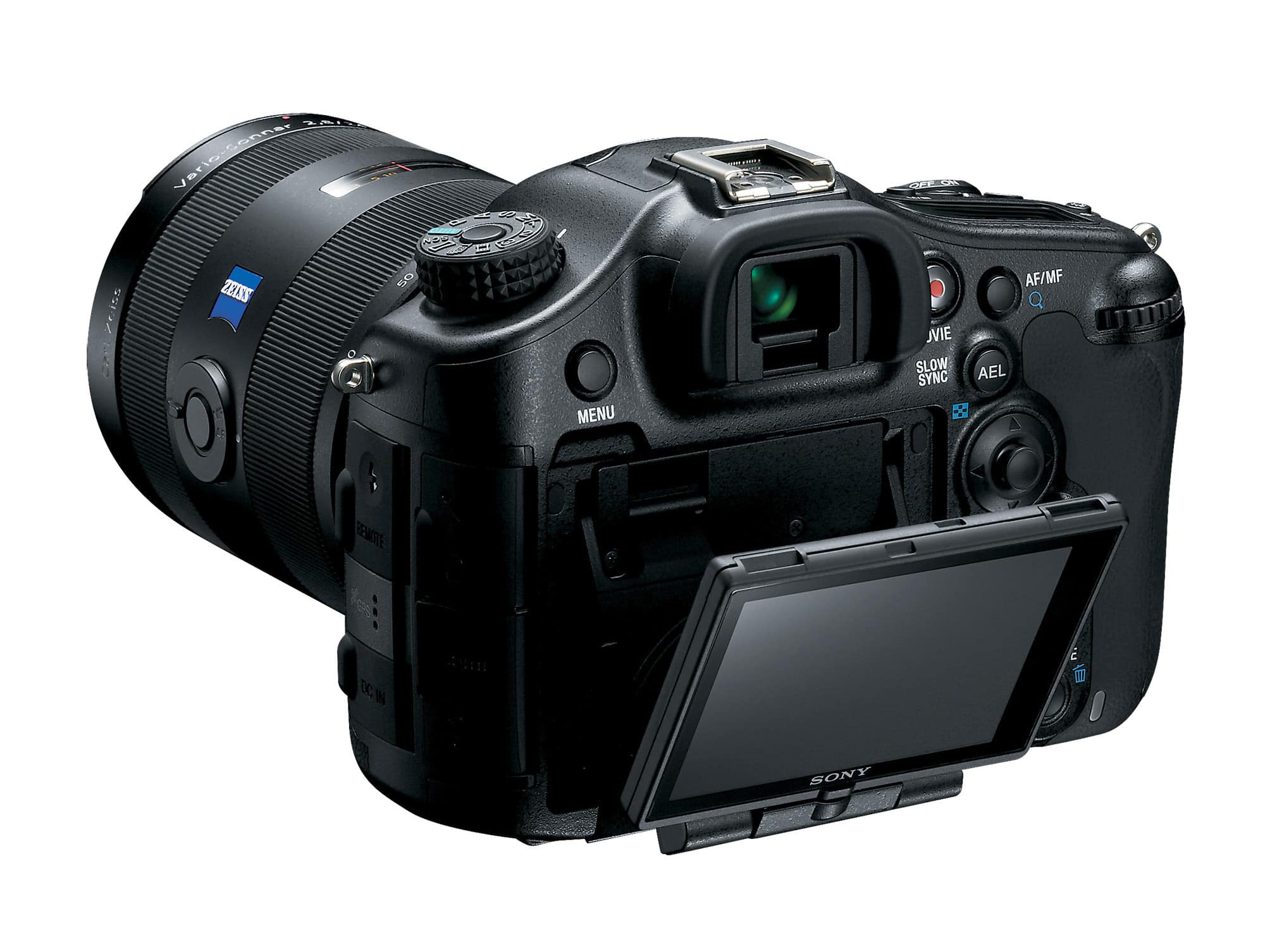 What I find quite interesting with this camera is that Sony have aimed pretty squarely in the middle with this camera. It's as much a film makers camera as it is a photographer's. In a market that seems to be diverging again I do wander if this is the right decision. You only have to look at their other announcements today like the full frame NEX-VG900 video camera for evidence of this. Are they simply pushing for market saturation at the moment to get more traction in the industry ? Innovations like we've seen today would be the right way to do that and I look forward to giving this camera a try.
Pre-Orders
B&H – Sony A-99
Amazon – Sony A99
Sony NEX-6
Haven't geeked out enough on crazy new camera tech today ? Fear not, how about an NEX camera with built in wi-Fi and an app driven operating system! Technically this new NEW sits between the NEX-5R and the NEX-7 but frankly I wouldn't point people at the NEX-7 anymore. The difference MP is negligible and the newer menu system on the NEX-6 looks like a big improvement over the fiddly previous system. Add in the built in Wi-Fi and funky new apps and it seems a no brainer until the NEX-7 successor is launched next year.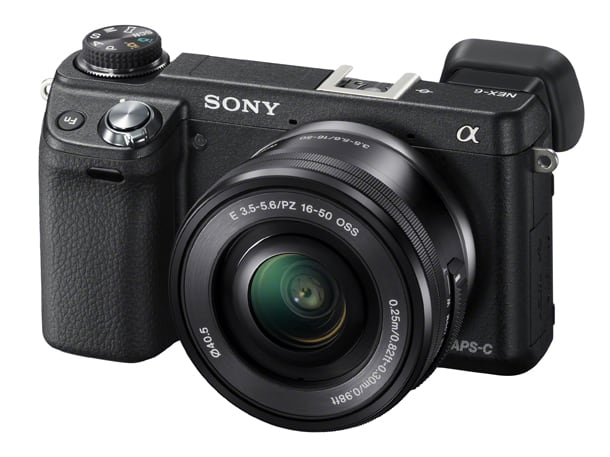 Key Specifications
16.1MP sensor
2.3 million dot resolution OLED EVF
Wi-Fi for connection via Wi-Fi networks or to smartphones
In-camera apps
Built-in flash (GN 6)
Electronic First Curtain shutter
1080p 60p HD movies in AVCHD (50p on PAL region models)
As is Sony's way, it looks like the app system will be closed off to third parties and that is a huge disappointment but at least the WiFi addition will help speed up photo sharing even if we are forced to use Sony's own apps. The camera will also ship with this new 16-50 pancake zoom for the tempting price of $999. A new Hybrid AF system similar to that which Canon has been developing promises faster and more accurate AF during video shooting as well by using on-sensor phase detection in combination with previous contrast detection modes from its other cameras.