---
---
PDN PhotoPlus Expo kicks off in New York this week.  Sadly I'm not able to be there this year but the folks at B&H Photo have a ton of great deals on to celebrate the show.
You can find all the deals on this page or click the image below!
Sample savings…. many more when you click through though!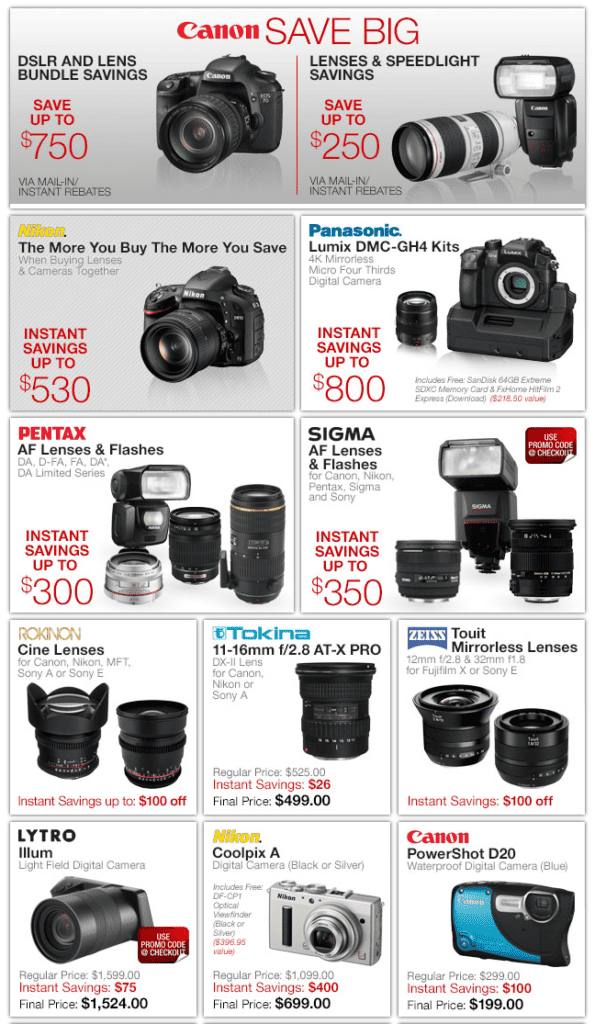 Introducing: Shutter Muse
I've made some changes to where I post my photography content such as tutorials, reviews and reports from my trips and travels.  All of this + much, much more can now be found on this new site of mine; Shutter Muse.  Slowly I'm going to transition this blog here back to more of a personal blog. I hope you guys will come and join me and some of my friends over at the new site as well!
Visit Shutter Muse