In February I had a contract to create a northern lights time-lapse that would convey the magic of the incredible aurora displays that we get here in the Yukon. This meant many long nights in temperatures well below -30 Celsius (-22F), pushing the limits of my camera equipment and sometimes my own limits. It would have been nice to go fully nocturnal with my sleep schedule, but regular daytime life went on too. The mix of long nights and odd daytime sleeping patterns wasn't easy this month.
Thankfully, this project coincided with a period of high auroral activity which allowed me the chance to explore several different locations and gather photos and time lapses to suit a variety of needs. Although I did not appreciate my car breaking down one night, stranding me in the middle of nowhere when it was closing in on -40C, the results of this month's efforts were ultimately worth it. Hopefully, I'll be able to share the time-lapse sometime next year once it has been used for its intended commercial purpose.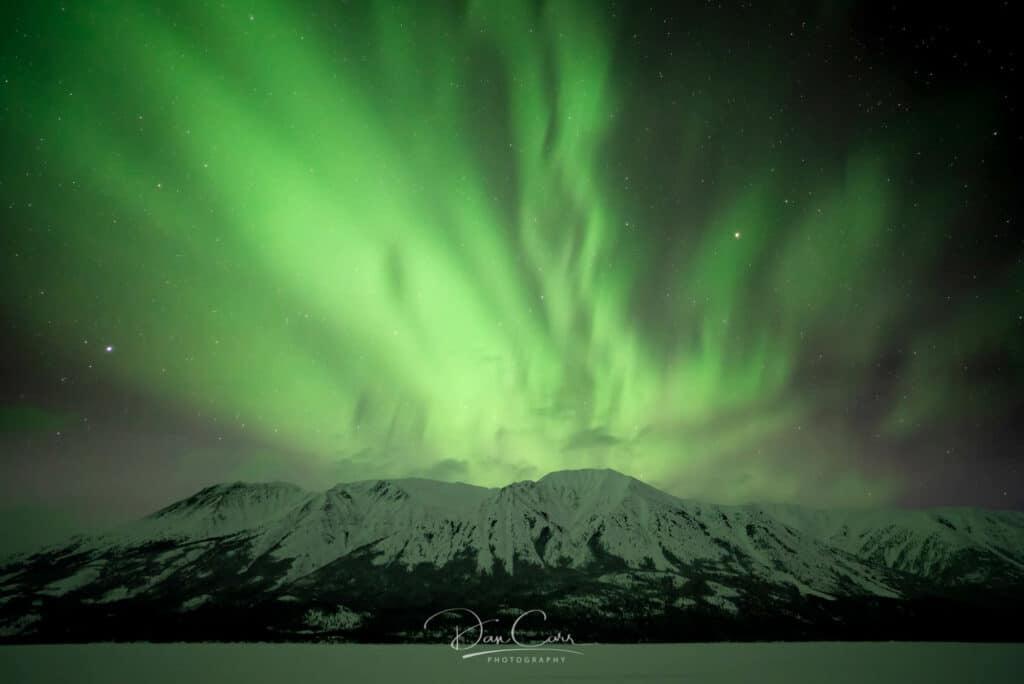 A Good Safety Reminder
My car issue was a reminder that these temperatures are no joke. I carry an emergency kit in my car that, among other things, contains an InReach satellite messenger and a Mountain Hardware sleeping bag rated down to -40C. While it was not a pleasant night curled up on the back seat of my car in that bag, I was never in any danger, and always in contact with people through my InReach to arrange help for the next morning. If you yourself ever come to chase the Yukon's northern lights, please keep this in mind. Cell service is very limited and without a proper sleeping bag, mid-winter temperatures are low enough to kill.
Pushing My Camera Equipment to its Limits
I use expensive, professional camera equipment. The very best you can buy. Even then, once temperatures get down towards -30C, all bets are off. Although most cameras – even the high-end ones – will state that they are rated to only around -5C, I would not expect to see any issues at all until you get down to around -30C. This has been my experience throughout my career, whether it be DSLRs from two decades ago or more modern mirrorless cameras like the Sony a9 II. Once you reach -30C, LCD screens will struggle to work, battery life takes a precipitous decline and things can just start to get weird.
If you are roaming around taking still photos, it's easy enough to keep your camera well above ambient temperature by putting it back in your bag, and perhaps warming the bag slightly with some hand warmers. With a time-lapse, though, you have to leave the camera out for several hours at a time. You can prolong the temperature drop by wrapping the camera to prevent cold winds from carrying battery warmth away too quickly, but eventually, the cold will catch up.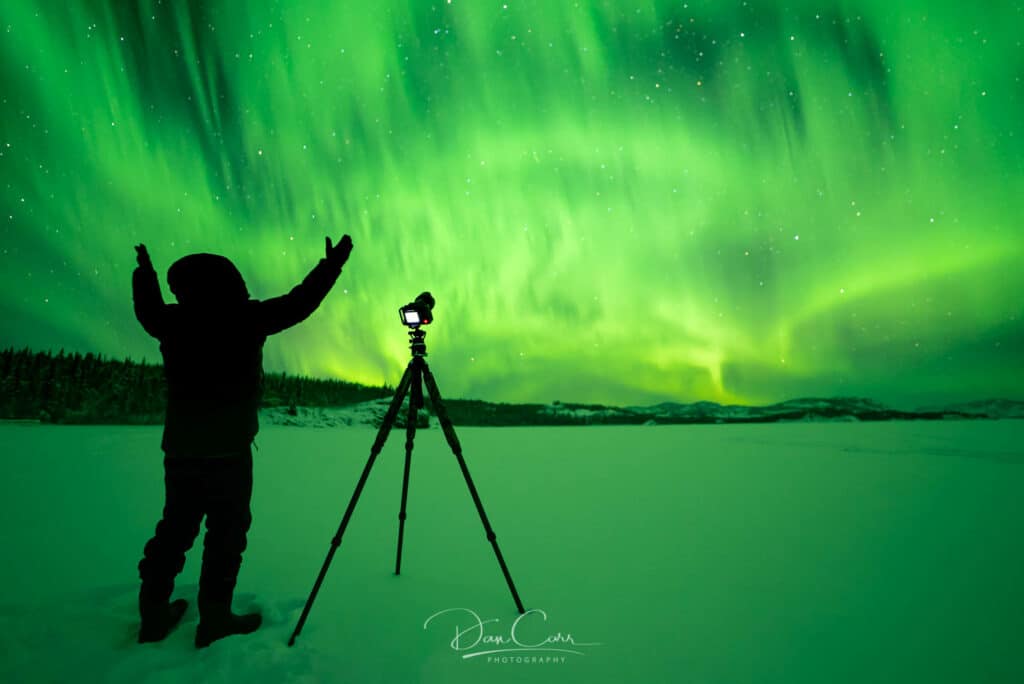 On several occasions this month I returned to my cameras only to find that they had shut themselves down before shooting the required shots for the time-lapse. Sometimes they would refuse to turn on again for several hours, sometimes they would make weird clicking noises as shutter mechanisms were frozen, and in one case, my Sony a7S III has performed a complete factory rest on itself and just kept asking me what language I wanted to use, and what time zone I was in.
You can't blame the equipment for this. Once you reach these kinds of temperatures, any electronic device will experience the same struggles. You just have to be aware of it and prepares as best you can. In my case, I always ran two cameras side-by-side. If one failed, hopefully, the second camera got the goods. This month that strategy worked, and I only had one instance where both cameras failed simultaneously.
On Shutter Muse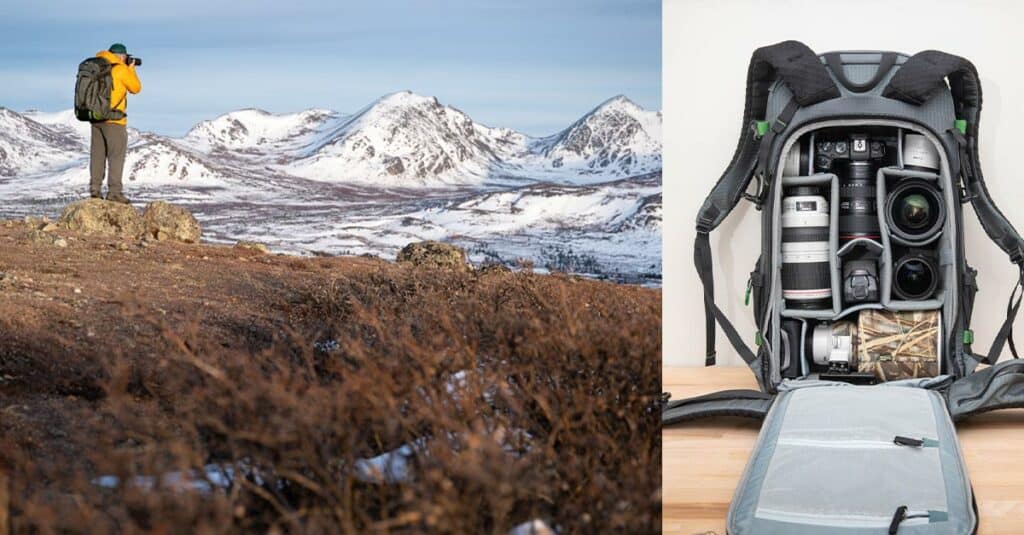 Despite the odd schedules of the month, I kept up new content on Shutter Muse. Given the subject of this blog post, I think this month I will direct everyone to a new guide that I wrote about essential gear for adventure photographers. Lots of good stuff in there that will be relevant to people who want to hunt for those Yukon auroras!