The Digital Holster range from Think Tank Photo has been around for some time, but now they have expanded it with the addition of the Digital Holster 150.
This new larger size comes in response to customer demand for a holster that can fit the growing number of 150-600mm sized lenses on the market. I would also include the Nikon 200-500 in this list, as well as 100-400mm lenses from Canon and Sony, and the Sony 200-600mm.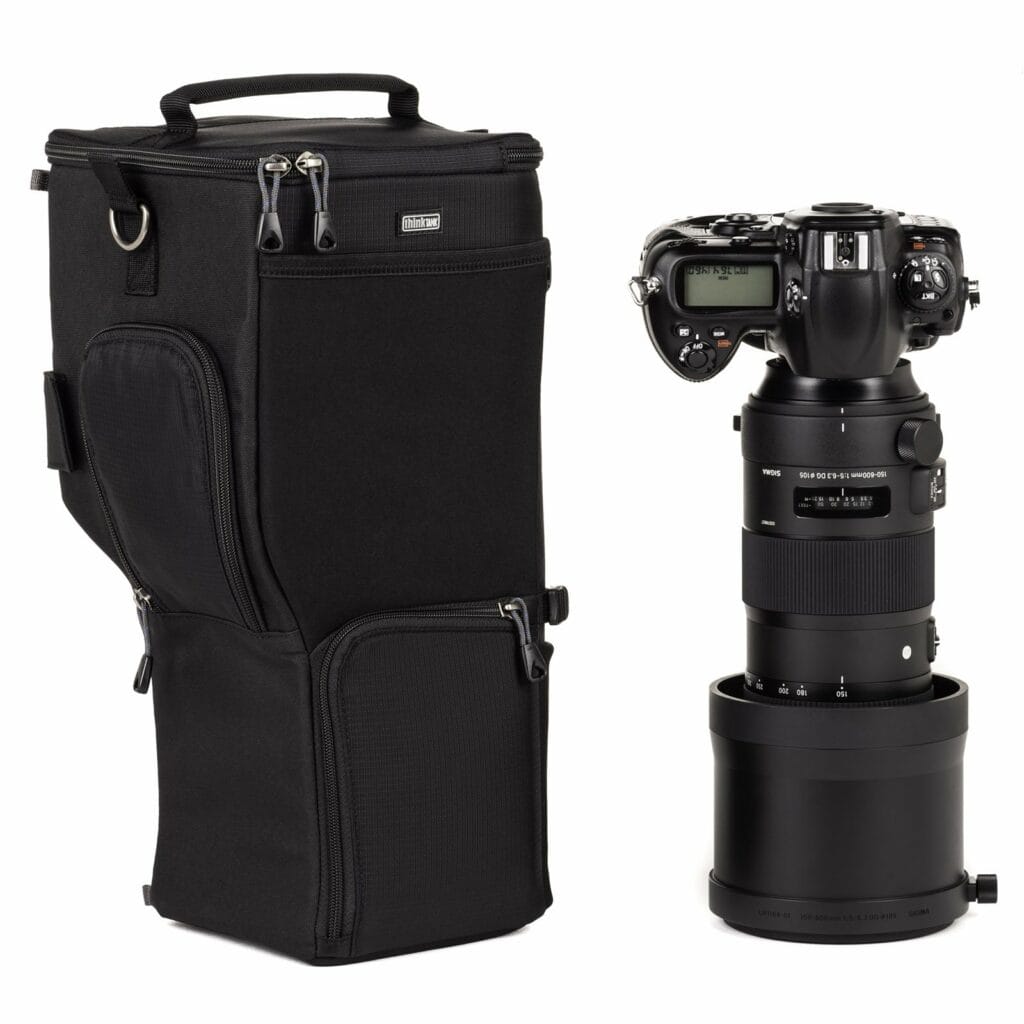 In addition to these zoom lenses, it'll also fit a 300mm f/2.8, the Canon 400mm f/4 DO IS II and the Nikon 500mm f/5.6 PF. I'm sure there are one or two Olympus, Panasonic and Fuji lenses that will fit as well, but I'm less familiar with those.
Not only will it fit these lenses attached to a pro-sized body, but there's also pockets for filters, extenders, memory card holders and a tripod/monopod strap on the side. If your lens doesn't take up the entire depth of the bag, a divider is included to that you can stash a second lens safely in the bottom.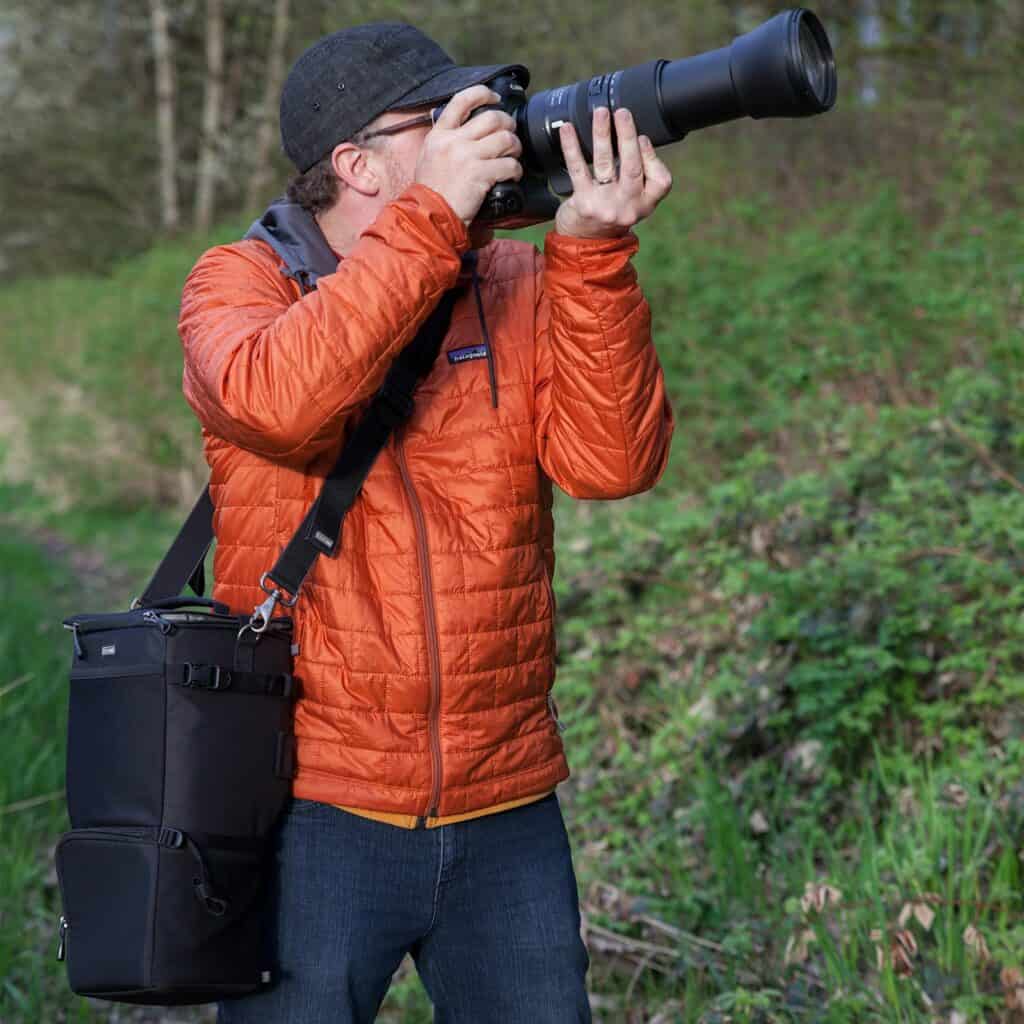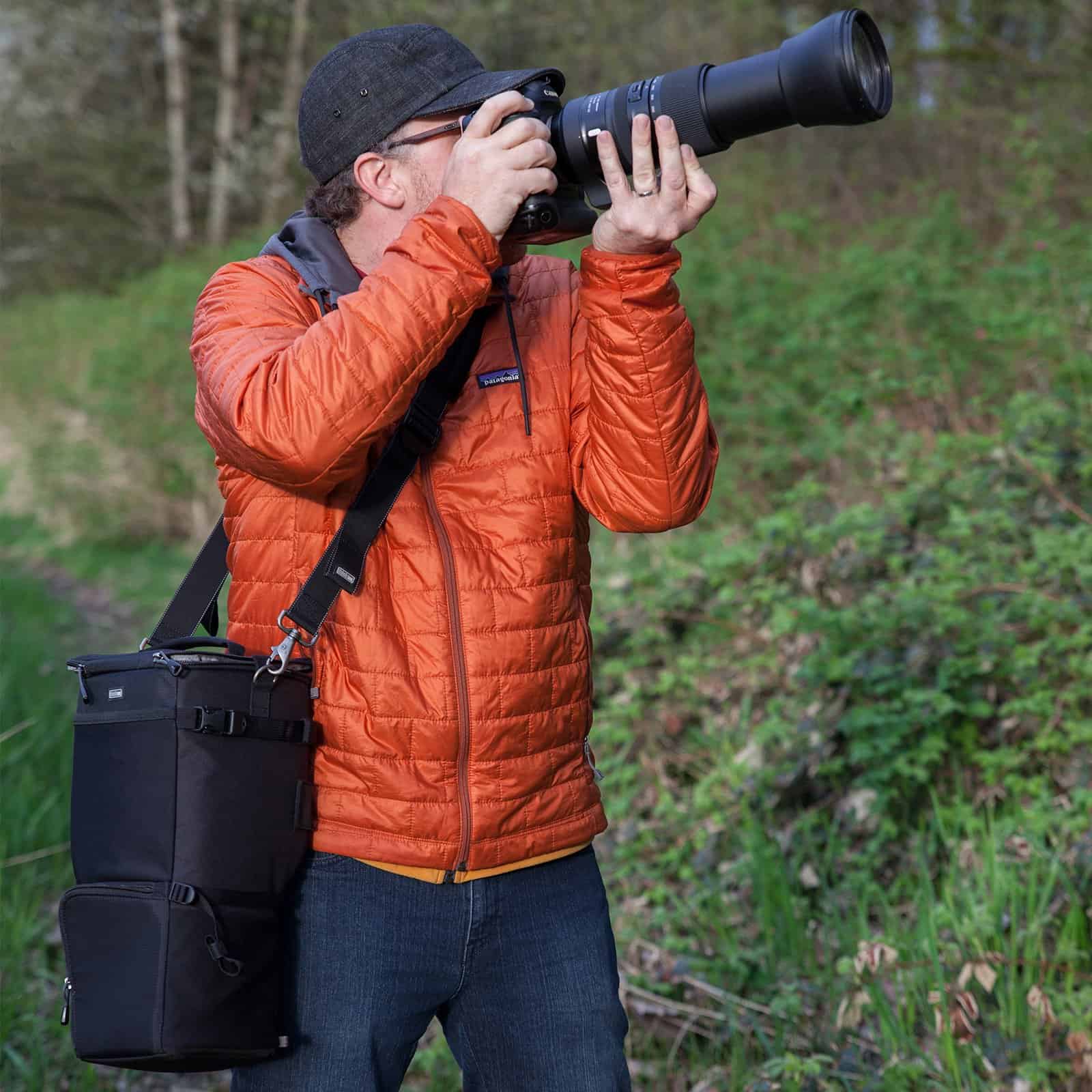 All in all, this is a logical addition to the Digital Holster lineup as I'm certainly seeing a heck of a lot of lenses like these out in people's hands these days. I particularly like the fact that you can stash an extender in the side pocket and a monopod on the other side. That's all you need right there for a successful wildlife walk!
I look forward to getting one of these in my hands late on this year for a full review.
Buy and get a free gift
As always with Think Tank products, you can get yourself a free gift if you spend more than $50 in their online store having clicked through one of my links, like this one. Of course any one of these new Storyteller bags would qualify you for that offer. You can read more about the offer here if you need more details.