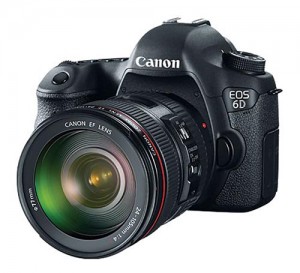 Hot on the heals of Nikons D600 announcement last week, Canon has joined the cheaper full frame party with the new EOS 6D.  I wrote an article last month in which I made some guesses about Canon's long terms plans….. this announcement fits in my theory pretty nicely and Canon are even further along in this plan than I had suspected.  Rumors of this camera were kept quite tight until the last few days so I think Canon has been plugging their leaky ship a little bit more.The question now will be ' is there going to be a 7D MKII ?'  As I've said in my previous article I believe that eventually something will have to give otherwise they run the risk of having a bloated and confusing lineup.  The 7D launched at $1699 originally , given the price jump we saw from the 5D Mark 2 to the Mark 3 ….. could a $2100 6D be well received as a replacement to the 7D ?  I wouldn't be hugely surprised because a new 7D would have to be at least $1799 given the general increases in the cost of things since the 7D first came out.  By the time that were announced the 6D would have dropped in price so the difference between 7D and 6D would be a matter of a $100 or so.
Anyway… I digress somewhat.  Let's get back to this cool new camera!
Key Specifications
20.2 MP CMOS Sensor
$2099 Price Point
4.5 fps
ISO Range of 100-25600
Digic5+ processor
Weather sealing
SD Card only
Built in WiFi & GPS
11 AF Points, f/2.8 Cross-type in the center.
3? LCD
1920 x 1080 (29.97, 25, 23.976 fps fps), 1280 x 720 (59.94, 50 fps),
97% Viewfinder coverage
Available December 2012
Finally Canon have squeezed GPS into their cameras.  Too bad they didn't do it in the 5D Mk3 or 1D X though !!  Not only that but they have also got WiFi in there which for some people will be an even bigger deal.  The 1D X WiFi dongle wasn't too big but the one for the 5D Mk3 is a big clunky piece of crap so this is nice to see it all included.  I guess the pro cameras will get that in their next iterations in 2014.
I'm really glad to see weather sealing in this camera though, the 7D had half-decent weather sealing and this helps to make it a good alternative for aspiring professional photographers and also an awesome backup camera for the pros.  You can't always guarantee good weather when you have to get a shot right ?! I think I might end up getting one of these as a backup myself.  The thing we are going to have to get used to now though is that Full Frame doesn't necessarily mean 'pro' or 'top of the line'.  I'm sure there will be some groans at the 11AF points but something has to give somewhere to lower that price and it seems the AF system is where Canon has gone for a saving.  Interestingly the Nikon D600 has a 38-point AF system coupled to a 24mp sensor.  Getting down to the lower price points means that they will be playing the numbers wars in the big box stores like Best Buy where people don't necessarily know all the in and outs or do much research.  Nikon also features a 100% coverage viewfinder where the Canon is only 97%.  It might not sound like much but I won't go back to using less than 100% for my main body, I tend to frame things very specifically but I could live with it on a backup camera.
What I'm also not so happy to see is the lack of the headphone jack for monitoring audio when shooting videos.  I thought we'd got passed this….. but it seems that is a feature reserved for the 5D line.
On the ISO side of things though the 6D has an impressive native range of 100-25,600.  That's the same as the 5D Mark 3 which is impressive.  I expect that we will see very similar performance in that are Vs. its bigger brother which is very welcome.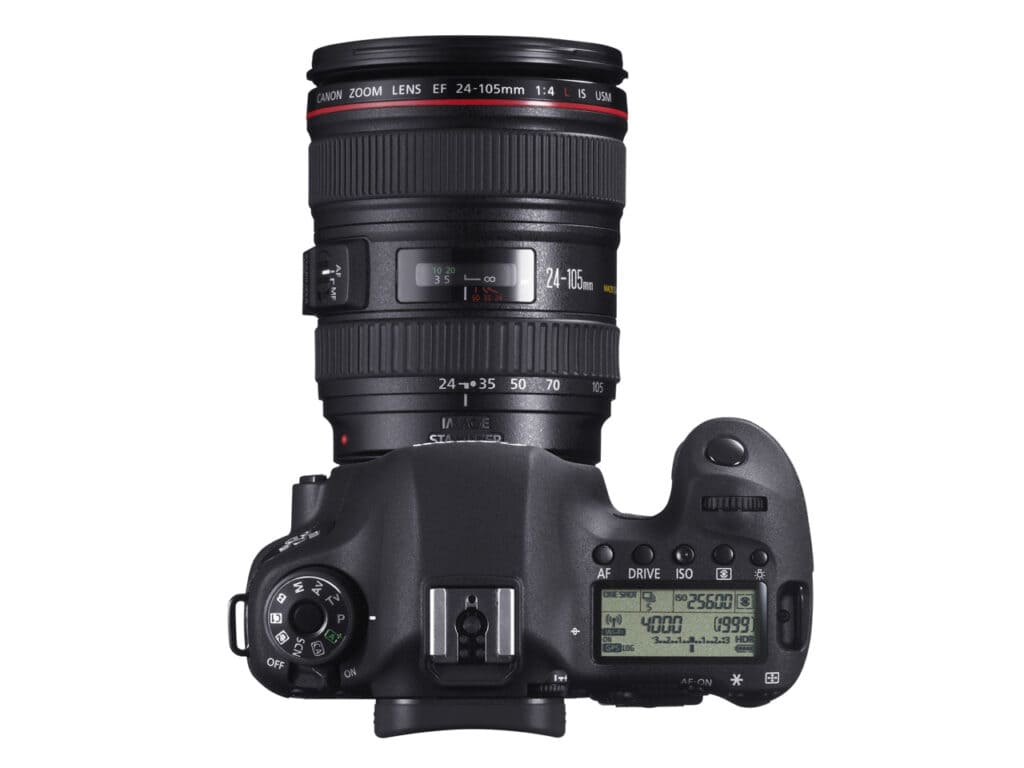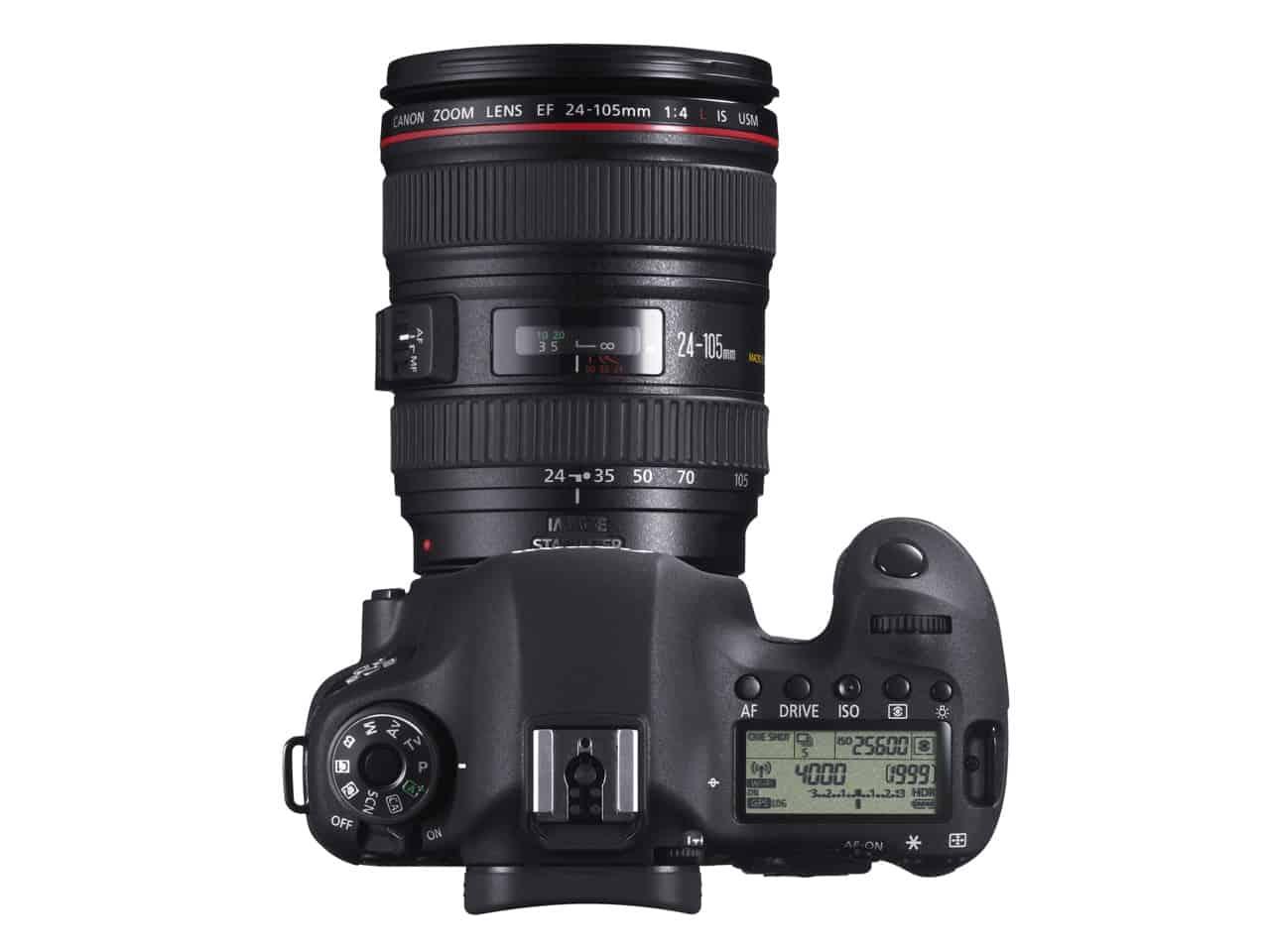 Canon 6d Vs Nikon D600
I've also created a post that compares the Canon EOS 6D with the Nikon D600.  This is probably going to be the hottest battle these two companies have had in many years since the realm of the 'cheap' full frame camera is one that was only created this week!
As I sit here writing this and keeping one eye on the Nikon D600 specs I have to say that the Nikon camera on paper kicks some ass and beats the Canon in nearly every way on raw shooting specs.  Of course that is not the be all and end all, and more likely than not, someone considering this price of camera already has some money invested in Canon glass.  If I blinker myself to the D600 briefly then this looks to be a similar camera to the old Canon 5D Mark 2.  That was a camera that I used myself very successfully for early three years so I'm sure that will be highly capable and with Canon's advances in low light shooting it should best the quality of the old 5D MK2 whilst adding some cool features like built in GPS and WiFi and all for a lower price.  When you look at it in that way it can only be a good thing!  It seems to be a good balance of specification and feature set.
Pre-Orders
This might end up being THE camera of the holiday season.  The 5D Mk3 is still selling well but mainly in the pro market.  This is hitting a price point that many have waited for and I'm sure a lot of people will be making the jump from 1.6x crop camera to their first full frame.  With the camera set to debut around the end of the year, when technology sales are statistically their highest you can guarantee this will be a hard one to get hold of initially.  I'd recommend placing a pre-order with one of the stores listed below.  If you are in the US they won't charge your card yet and you can cancel at any time so it's no bog deal to save your spot in line!
B&H Photo – Canon EOS 6D + Canon 24-105 F4 L
Amazon – Canon EOS 6D + Canon 24-105 F4 L
Press Release
London, UK, 17 September 2012 – Canon today unveils its latest EOS DSLR for serious photography enthusiasts – the EOS 6D. A similar size and weight to the EOS 60D, the EOS 6D is the world's lightest1 DSLR to feature a full-frame CMOS sensor, making it ideal for travel, portrait and landscape photographers. The model creates a new entry point into Canon's full-frame line-up, and is perfect for those who want greater control over depth of field, or to maximise the impact of shooting with the EOS system's extensive range of wide-angle EF lenses.
The EOS 6D combines a powerful, full-frame imaging system and superior low-light performance with a compact, robust and lightweight design. For the first time in any EOS model, Wi-Fi2 and GPS3 connectivity are included, empowering photographers to capture stunning images on the move, tag them with location information and wirelessly transfer them to a computer, the cloud, or smartphones.
Incredible images in all conditions
Benefiting from 25 years of EOS innovation, the EOS 6D features a newly-designed 20.2 Megapixel full-frame CMOS sensor that allows photographers to produce poster-sized prints, or to crop into their shots with no compromise in quality. A native ISO range of ISO 100-25,600 (extendable to 50-102,400) also makes capturing crisp, natural shots in near darkness easier than ever before.
A new 11-point AF system also offers the strongest low light performance of any Canon AF system to date. With focusing down to EV-3, the equivalent of moonlight, subjects remain in-focus in even the most challenging lighting conditions – offering the freedom to shoot landscapes or portraits at night and capture the true atmosphere of the scene with minimal noise.
Explore your creativity to the full
The inclusion of a full-frame sensor offers greater control over depth of field in portraits, allowing photographers to easily isolate their subjects with attractive background blur. With the EOS 6D, photographers can now also explore the full potential of their wideangle EF lenses to capture every detail of a sweeping landscape, with models ranging from 8mm to 800mm. Additionally powerful DIGIC 5+ image processing offers a host of automatic modes and creative shooting features, complementing full manual controls to offer total flexibility to a wide range of users.
The EOS 6D is full of advanced features to assist photographers in capturing outstanding quality landscapes and portraits. HDR mode enables the capture of both highlights and low lights in tricky lighting conditions, while Multiple Exposures allows photographers to combine up to nine separate exposures into a single image incamera, creating a dramatic effect in the final picture. A silent drive mode offers a more subtle option for shooting candid portraits or weddings, and a single axis electronic level accessed through the viewfinder or via the LCD screen, ensures that horizons are level during image composition.
Built for sharing
The first ever EOS to feature integrated Wi-Fi connectivity, the EOS 6D enables photographers to share their work immediately after shooting. Images can be wirelessly transferred to external storage devices, uploaded to Facebook and YouTube, or printed wirelessly using a Canon Wi-Fi enabled printer. Alternatively, movies and images can be viewed on DLNA-enabled HDTVs – enabling high-quality, big-screen viewing. By wirelessly connecting to a smartphone, photographers can also remotely control the camera, adjusting shooting settings and focus before remotely triggering the shutter and viewing the captured image.
Using the EOS 6D's integrated GPS, images can be tagged with location data as they are shot. Travellers can also build a more complete record of their trip by using the GPS logger function to track their route, which can be displayed using the supplied Map Utility software
Robust, intuitive design
Measuring just 144.5 x 110.5 x 71.2mm and weighing 770g4, the EOS 6D is the most compact full-frame EOS DSLR ever manufactured. Its dust and drip-proof, part magnesium body offers robust protection and an intuitive button layout for easy control. Photographers can also view their shots in stunning detail and with natural colours on the large, high-resolution 7.7cm (3.0″) Clear View LCD screen, which features an enhanced anti-glare design to permit viewing in bright sunlight and at extreme angles.
A new Battery Grip BG-E13 provides additional power for extended shooting, while also making it easy to shoot both vertically and horizontally. When used with two LP-E6 batteries, the battery grip offers double the number of shots, and it can also be used with AA batteries for added convenience and flexibility.
EOS 6D – key features
Full-frame 20.2 Megapixel sensor
Tough, lightweight construction
Max ISO 25,600 (expandable to ISO 102,400)
11-point AF sensitive down to -3EV
GPS3 records your location
Wi-Fi2 file transfer and remote control
Full-HD video