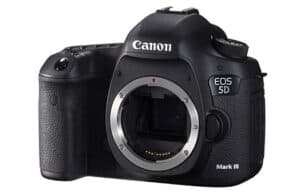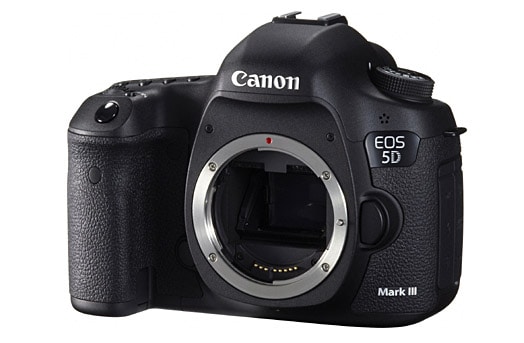 Is this the most anticipated camera launch of all time ?  It would not surprise me at all.  The often rumored and much speculated Canon 5D Mark III is finally announced.  Three and a half years ago the 5D Mark II changed our expectations as to what a DSLR could do.  It delivered not only stunning image quality and Canon's best low-light performance yet, but also 1080P video from an imaging sensor that was physically bigger than even any Hollywood camera. The results demonstrated by people like Vincent Laforet, changed the low to middle end production industry for good.  Even high end TV shows and Hollywood blockbusters began to use the cameras.  Just this week, Act of Valor appeared in theaters and 75% of that was shot with the 5d MKII.  That is what makes this announcement different, it's not only the stills photographers that are itching for new features, but filmmakers everywhere have also been waiting for this update.  This combination is what makes this the most anticipated camera launch.
Critical Specs
22.3 Megapixel Full Frame CMOS sensor
61-point high-density reticular AF (up to 41 crosstype points)
ISO 100-25600 (expandable to L:50 H1:51200, H2: 102400
6.0 fps for high continuous shooting
Dual card slots (CF & SD)
High Dynamic Range (HDR) Mode
3.2-type, approx.1.04m dot (3:2 wide) Clear View LCD II
Battery Grip BG-E11
Headphone jack for audio monitoring
New GPS Module
New Pro Flash with radio trigger
Pre-Orders
B&H has the Canon 5d Mark III in their system already.  This will be the fastest selling camera they've ever seen I would imagine.  If you are even considering getting one then you should jump in line.  If you live in the US then you will not be billed until the camera is shipped to you and you can cancel at any time.
Adorama has the camera for pre-order as well.
Amazon has all the new products for order as well
 Spec Commentary
Well where do we start with this one then ?  A lot of people will be disappointed with 'only' 22MP but probably only because Nikon's D800 came in at 36MP.  There has long been a calling for 'better' pixels and not more.  I'm in this camp, I would prefer to have better low light capabilities than to have 36MP.  I have seen my work, shot with the 21MP 5dMKII blown up to billboard size and it still looked stunning.  Probably the worst part about the old MKII was its terrible auto focus system.  In this area Canon have lept forwards and simply given us the same system as we see in the 1D X, this will be appreciated by everyone , but specifically sports shooters who can't afford the 1D X with its new increased price, or ones like me who simply need a capable second body.  Wildlife shooters will also appreciate this improvement.  Along these same lines, both these types of users will be happy with a 6fps burst rate which is up from 3.9fps.  I always found the MK II to be too slow for sports but at 6fps I think you can start to be quite successful.  We also see dual card slots on the camera for the first time, though annoyingly it is CF and SD, presumably to save some space but in reality it means the SD slot will simply go unused by most people.  Native ISO range is listed as 100-25600 which is slightly less than the 1DX (which goes natively to 51200) but the H2 expansion will still get you to 102,000.  The reason behind this is no doubt the fact that the 1DX only has 18MP on the full frame sensor but the 5d MK3 has 22MP.  I would expect to see pretty comparable results from both of these but from this small change it indicates the 1D will be slightly better performing in low light.  Rightfully so for a camera that costs twice as much.
Ergonomically there have been a few changes and those who have used a 7D will see much similarity with the curvy design around the LCD and the dedicated photo/video switch above the thumb wheel. We also get an upgraded weather sealing though which is similar in nature to that seen on the 7D.  The previous 5d MKII had very poor sealing so this is a very welcome addition as well.
Video Functionality
Various compression ratios are available as well as a built in headphone jack for audio monitoring. You can adjust audio levels during recording and you also have timecode capabilities just as in the Canon 1D X.  Unfortunately though there is no clean HDMI output like we have seen on the Nikon D4 and D800.  Why would they do this ?  It's such a simple feature!  Well the answer is actually simple, they are protecting the C300 and also the upcoming 'in development" 4k DSLR camera that was pre-announced in November.  There's no doubt in my mind this is their reasoning but it will leave a lot of Canon filmmakers pretty frustrated that Nikon has swooped in last month and claimed the crown for best featured DSLR video camera.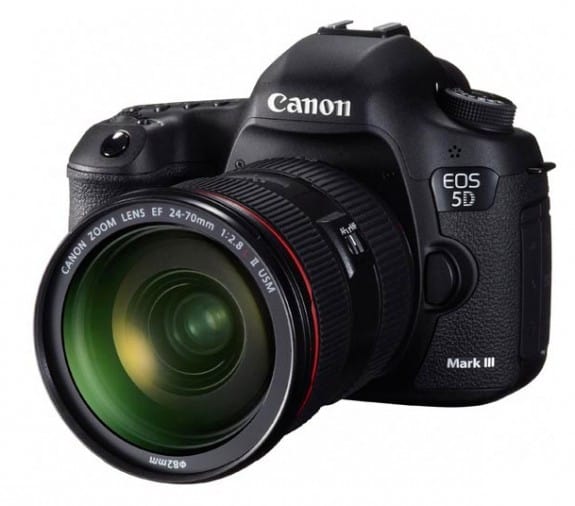 Full Press Release
London, UK, 2nd March 2012 – Canon today announces the latest addition to its worldfamous EOS range with the launch of the new EOS 5D Mark III. The EOS 5D Mark IIIbuilds on the performance of the legendary EOS 5D Mark II, offering improved speed,greater resolution, enhanced processing power and extended creative options for bothstills and Full HD movies – providing unparalleled artistic freedom for the most demanding photographers.
Incorporating feedback from photographers worldwide, the EOS 5D Mark III offers improved performance in virtually every area. A new 22.3 Megapixel (MP) full-frame sensor offers the ideal balance of resolution for stills and HD movies and up to 6 frames per second (fps) shooting, whilst a 61-point AF system and 63-zone metering provide greater speed, flexibility and accuracy. Powered by the latest DIGIC 5+ processing technology, the EOS 5D Mark III also features enhanced video functions, offeringimproved image quality alongside greater audio control – redefining creative possibilities for photographers and amateur videographers alike. "The EOS 5D Mark III represents a big step forward for the EOS 5D series" said Kieran Magee, Marketing Director, Professional Imaging, Canon Europe. "The EOS 5D Mark II is an exceptional camera and we've listened carefully to feedback from its passionate community of users to improve performance in every area. This camera has been designed to meet virtually any creative challenge – it's faster, more responsive and features the tools to adapt to everything from studio photography to creative videography, while producing results of the highest quality."
Enhanced performance
With its comprehensively upgraded specification, the EOS 5D Mark III is the ideal toolfor the growing number of photographers shooting both stills and movies. It incorporates a number of the features launched with Canon's revolutionary EOS-1D X,providing vastly improved performance, flexibility, handling and durability. The camera's newly-developed 22.3MP full-frame sensor provides increased resolution and finer detail, enabling the capture of a wide range of scenes, from sweeping landscapes to beautiful portraits. Higher speed continuous shooting also offers expanded creative possibilities. With an increased 8-channel read out, the camera comfortably handles a maximum full resolution speed of up to 6fps in bursts of 18 RAW images or over 16,000 JPEGs1, without the need for additional accessories. Additionally, the sensor's advanced architecture offers a huge native ISO range of 100-25,600, expandable to 102,400, making it possible to capture clean, high quality pictures, even in extreme low-light conditions.
The EOS 5D Mark III utilises the same 61-point wide-area AF system as the flagship EOS-1D X, providing exceptional sensitivity, precision and speed. One of the most advanced AF systems currently available, it features an impressive 41 cross-type points and five dual cross-type points, providing unsurpassed accuracy across the frame. The customisable AF pre-sets introduced in the EOS-1D X are also available, helping the capture of traditionally challenging subjects, and providing additional reliability in ituations where subject movement can be unpredictable. Highly accurate exposures are provided by Canon's acclaimed iFCL metering system, which incorporates a 63-zone Dual-Layer sensor linked to each point of the AF system. Focus information gathered from the AF system is analysed alongside colour and luminance signals measured by the metering sensor itself, enabling the EOS 5D Mark III to deliver consistently accurate skin tones and excellent results in a wide range of shooting situations.
Creative performance without compromise
The EOS 5D Mark III features Canon's latest DIGIC 5+ image processor, which powers a range of new functions without affecting the camera's performance. 14-bit A/D conversion provides smoother tonal gradation and transitions between colours, while in-camera HDR shooting combines three different exposures and allows one of five preset tone maps to be applied, enabling photographers to capture all the detail in high contrast scenes. With in-camera RAW processing and editing capability, photographers also have the option to immediately begin post-processing their images while still on a shoot. The increased power of DIGIC 5+ also enables a range of tools which contribute to higher image quality. Lens peripheral illumination correction, Lens chromatic aberration correction (lateral and axial) and high ISO noise reduction are all performed in-camera without affecting performance, allowing photographers to continue shooting without any camera lag. Additionally, in-camera image rating via a dedicated button makes it easy for photographers to organise images ahead of post-production. The EOS 5D Mark III features a new Creative Photo button, which enables users to quickly select Picture Styles and capture multiple exposures, as well as offering direct access to the HDR shooting mode. In playback, pressing the Creative Photo button displays a new comparative playback function, displaying two images side-by-side to allow photographers to view, magnify and compare the quality of different exposures mid-shoot. For situations where photographers want to avoid being noticed, such as weddings, the EOS 5D Mark III also features a new silent shooting mode that dramatically reduces the sound of the shutter and mirror, ensuring they can work quietly in the background. A continuous silent mode is also available, enabling photographers to capture fastermoving subjects without attracting attention.
Next generation EOS Movies
The EOS 5D Mark III builds on the reputation of the EOS 5D Mark II, with a range of new features introduced following feedback received from photographers to provide even better Full HD video performance. As well as offering the depth-of-field control loved by video professionals, the new full-frame sensor combines with the vast processing power of DIGIC 5+ to improve image quality by virtually eradicating the presence of moiré, false colour and other artefacts. The addition of a movie mode switch and a recording button also offers greater usability, enabling videographers to begin shooting immediately when movie mode is engaged. Additional movie functions include manual exposure control and an enhanced range of high bit-rate video compression options, with intraframe (ALL-I) and interframe (IPB) methods both supported. Variable frame rates range from 24fps to 60fps, and the addition of SMPTE timecode support provides greater editing flexibility and easier integration into multi-camera shoots. Users can also check and adjust audio during recording via the camera's Quick Control screen and a headphone socket enables sound level monitoring both during and after shooting. Enhanced processing power provided by DIGIC 5+ also makes it possible to conveniently trim the length of recorded movies in-camera.
Professional build, easy operation
The EOS 5D Mark III has been built to offer photographers easy-handling and robust build quality. Its lightweight, high-grade magnesium body offers advanced weather proofing for protection against the elements, while the construction of the shutter has also been reinforced, with 150,000-cycle durability making it ideal for repeated, everyday use. An enhanced version of the Intelligent Viewfinder featured in the EOS 7D offers approximately 100% coverage, as well as an on-demand grid display via the builtin transparent LCD. The same reinforced 8.11cm (3.2″) Clear View II LCD screen as used by the EOS-1D X provides high quality framing and playback in all conditions. 1,040k-pixels provide the resolution to accurately check image sharpness and focus, while the gapless structure design introduced with the EOS-1D Mark IV prevents reflections and protects against dust or scratches. A headphone socket and locking mode dial have been included, while the inclusion of a UDMA 7-compatible CF card slot plus an SD card2 slot enables shooting to both cards simultaneously, auto switching when the one in use becomes full and the option to copy images from one card to the other in-camera.
Digital Lens Optimizer – new in Digital Photo Professional v3.11
The EOS 5D Mark III comes complete with the most advanced version of Digital Photo Professional (DPP) yet – Canon's free, in-box software enabling high-speed, high quality processing of RAW images. New in DPP v3.11 is Digital Lens Optimizer – a revolutionary new tool designed to drastically improve image resolution. Digital Lens Optimizer (DLO) precisely imitates lens performance, with a series of complex mathematical functions replicating each stage of the journey of light through the optical path. Using this information DLO can correct a range of typical optical aberrations and loss of resolution caused by a camera's low pass filter, by applying an inverse function to each shot to take the image nearer to how the scene appears to the naked eye. This creates exceptionally detailed, high-quality images with highly manageable file sizes, providing photographers with maximum image quality and greater flexibility.
EOS System compatibility
As part of the EOS System, the EOS 5D Mark III is immediately compatible with over 60 EF Lenses, including the EF 24-70mm f/2.8L II USM – the new, essential wide-angle zoom lens from Canon's famous L-series. The camera is also compatible with a newlyannounced range of accessories designed to offer extended creativity, including the Speedlite 600EX-RT – a high performance TTL flash with wireless radio connectivity. Additionally, the new Battery Grip BG-E11 offers greater handling flexibility alongside the ability to double the camera's battery life.
Canon EOS 5D Mark III – Key features:
22.3 Megapixel full-frame sensor
61-point autofocus
Up to 6fps continuous shooting
Native ISO 100-25,600 sensitivity
Full HD video with manual control
14-bit DIGIC 5+ processor
Enhanced Weather sealing
8.11cm (3.2-inch) 1,040,000-dot screen
HDR mode with presets