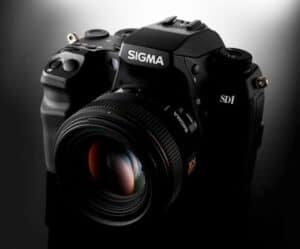 A 46MP Foveon sensor negates the need for a bayer matrix or anti-aliasing filter. Sigma's new SD1 is the largest Foveon sensor on the market and it's coming in June.
46-megapixel DSLR creates new market for medium-format photographers
Ronkonkoma, NY, May 20, 2011 – Sigma Corporation of America, a leading researcher, developer, manufacturer and service provider of some of the world's most impressive lines of lenses, cameras and flashes, is pleased to announce that its flagship DSLR, the Sigma SD1, will be available for purchase for the MSRP of $9,700 in early June.