During the initial development and testing stages of the new BackLight Elite photo pack from MindShift Gear, it had just one large removable camera insert. This standard insert is quite large. In fact it'll hold a 600mm lens, so it's as big as you could ever hope it to be.
At this point in the design process I pushed hard for the designers to create a second option for people that wanted to use the bag with less camera gear, and more other outdoor equipment. Be that camping gear, climbing gear or backcountry ski gear.
We went through a few different design for this in the past couple of years of testing, and eventually the Stash Master 13L was born.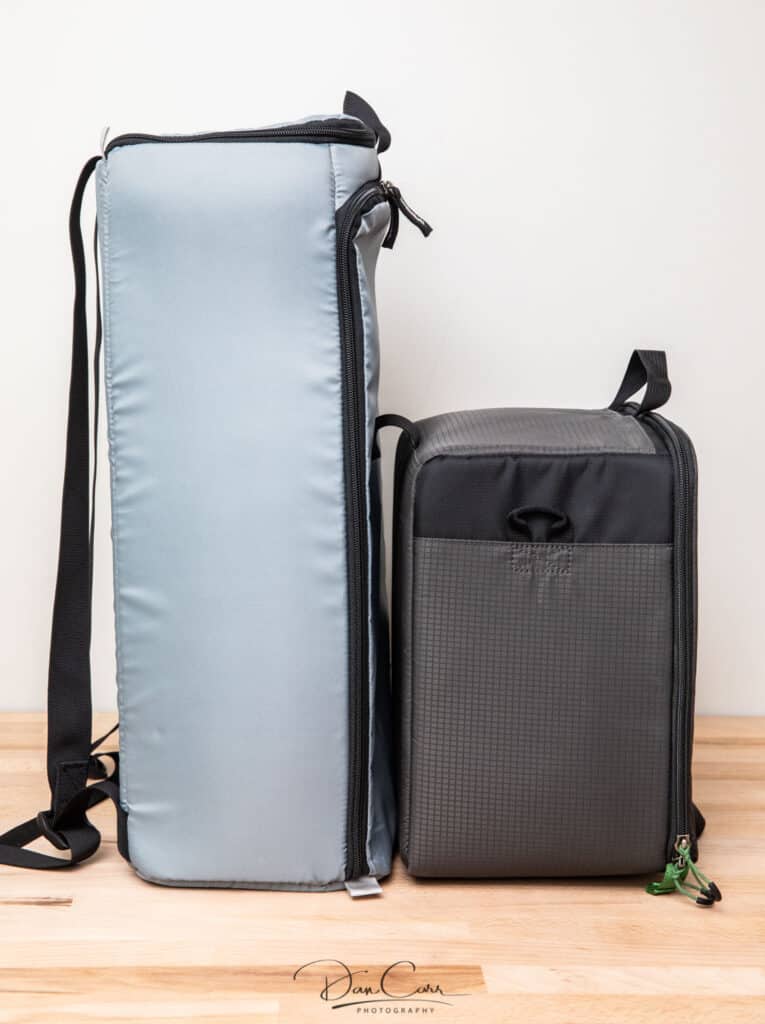 This is an optional accessory for the BackLight Elite pack, and as you can see it still allows you to comfortably carry a good size camera kit. Including a mounted 70-200 and 3, 4 or even 5 more lenses. Importantly, though, it frees up half of the pack's internal volume for lots of other gear.
You'll definitely want to add the Stash Master to your Elite kit if you want to use the pack to go camping, or pursue any other longer backcountry excursions. It only costs $59 which is a great deal, and much cheaper than other similar products on the market.