I'm writing this from a hotel room in the Canadian Rockies, having just pulled in after a 1000km drive from my home in British Columbia. I did the drive in a day, with a few stops along the way to photograph a couple of cool landscapes and a turkey vulture that I found in a tree along the way.
It's alway hard to know what to bring with me on these trips. Which lens will I need? Should I bring a small flash or my big one?  What about video gear? Will I have time to make a video or two?
Thanks to my friends at Think Tank Photo, this year I'm solving that problem by introducing a new bag to my road trip kit – the Logistics Manager 30. I know it's a less than glamorous "studio" to shoot photos in, but this hotel room will have to do for now because I really want to show this to you guys!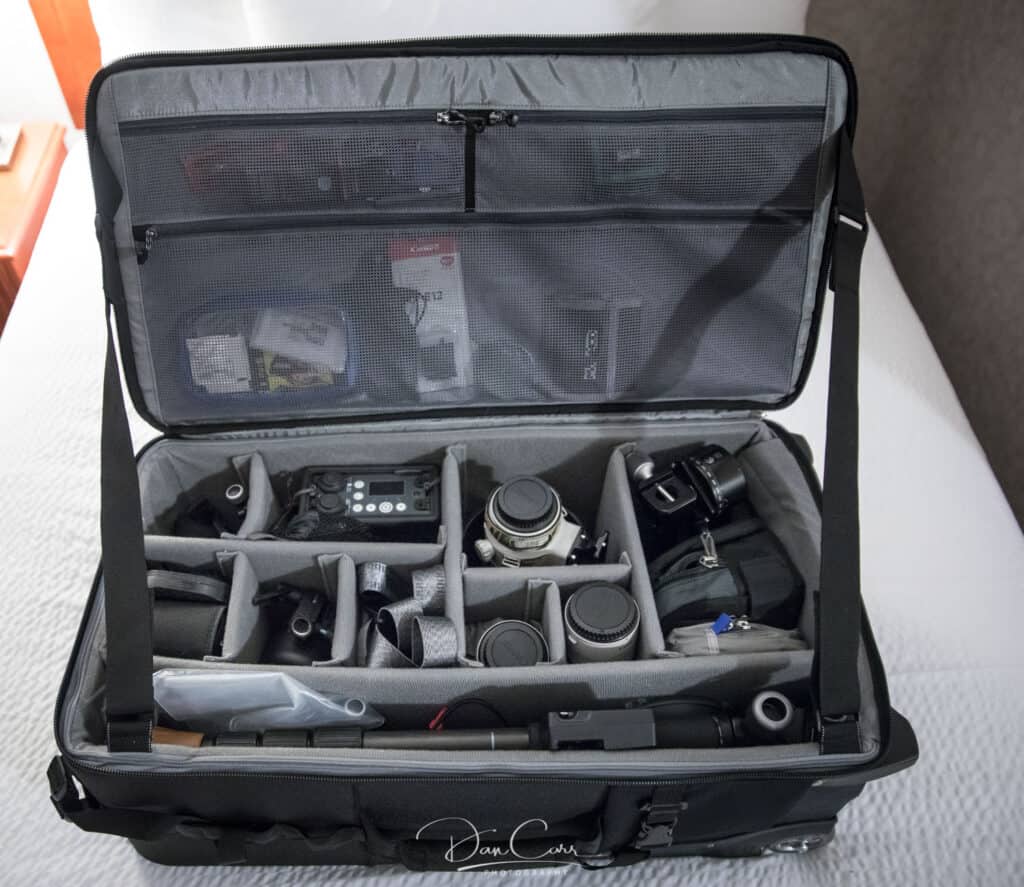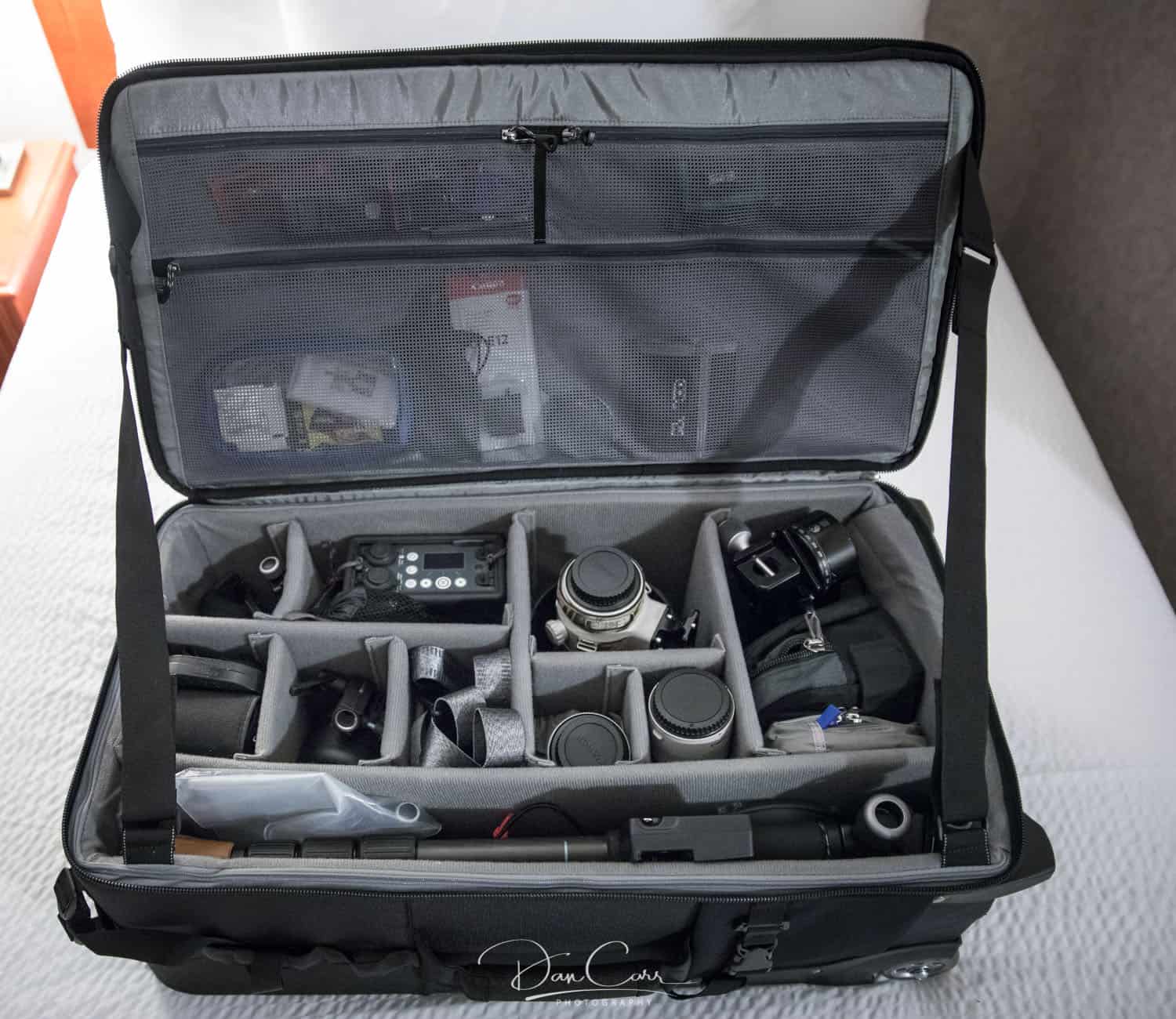 This giant beast of a bag is part of their Manager series which features 30″, 40″ and 50″ rolling bags to carry everything but the kitchen sink. I opted to go for the 30″ roller because I happen to like the organization section on the front of this one, and it also fits horizontally in the trunk of my car so that I can work out of it when I pull over to different locations.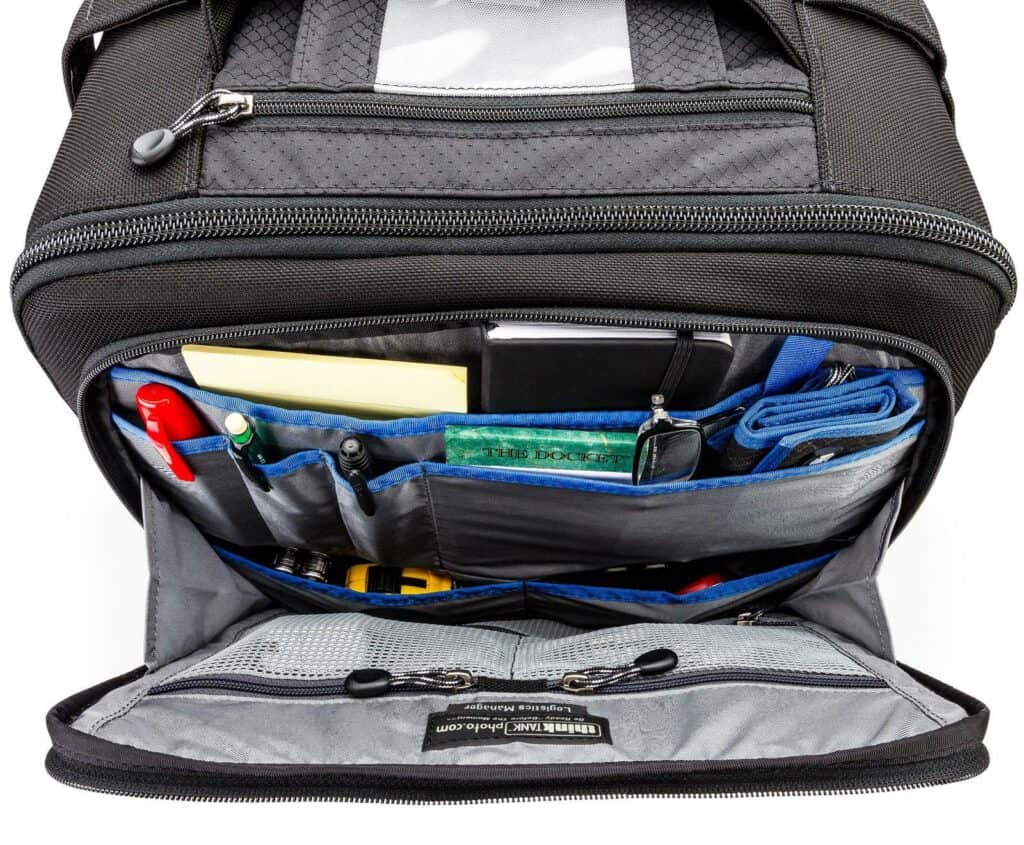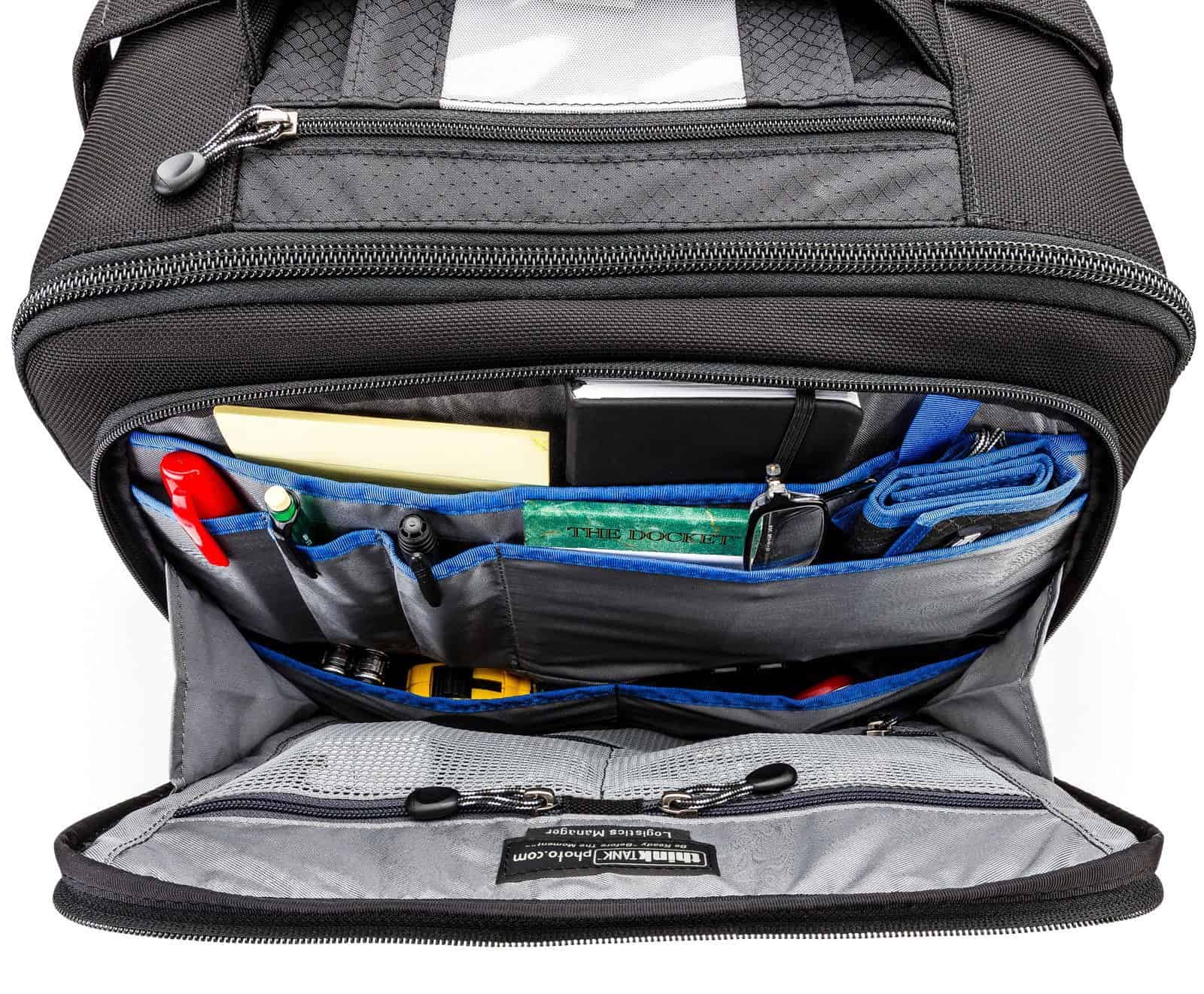 This thing is cavernous, and I can even stand my 400mm f/4 up in it vertically, so it's got some serious depth to it as well as length! Currently it's packed with a variety of lenses, my Elinchrom ELB400 flash system, a monopod, a lightstand, filters, microphones, chargers, my RRS gimbal head and a variety of cables and other odds and ends.
Internal Dimensions:
13.75" W x 27.5" H x 8.25"–10" D (35 x 70 x 21-25 cm)
Exterior Dimensions:
15.75" W x 30" H x 11.5" D (40 x 76 x 29 cm)
Weight:
16–20 lbs (7.3–9.1 kg) Depending on accessories used
It's built like a tank so you can stack plenty of things up on top of it if you need to, although I think for flying with my gear I would still prefer the fully hard-sided Pelican cases. If you're travelling on the road though, I can't think of a better solution than this for bringing more equipment with you in a safe and organized manner.
For a short trip like this I normally wouldn't bring my monopod with me, favouring a tripod in most situations. However, because I had space in the Logistics Manager I threw it in this time and it paid off almost immediately when I saw a turkey vulture perched in a tree. I grabbed my 400mm and the monopod from the case because I was unsure if I would have time to set up the tripod which was stored in the roof box on my car. The 400mm had the 1.4x extender on it, and I paired it with a 7D Mark II so my focal length equivalent was 780mm. There's no way I could hand-hold that in the low light of a grey day, but the monopod allowed me to squeeze off a couple of tack sharp photos before the bird flew off its perch. I'm almost certain that I wouldn't have gotten a shot at all had I either tried to get my tripod out, or tried to hand-hold the lens.