It looks like SSD pricing has really turned a corner this year and I'm seeing products that are less then half the price, and half the size of the ones that were on the market last year. G-Technology launched a series of small, USB-C enabled rugged SSDs, and now SanDisk has done the same thing with the Extreme Pro SSD. Since both SanDisk and G-Technology are both Western Digital companies, it's entirely possible they contain the same drives, but the external styling is quite different.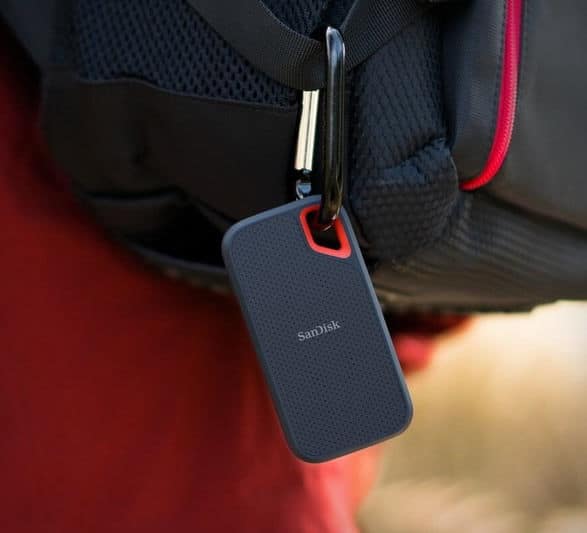 The SanDisk Extreme Pro SSD looks to be significantly thinner than the G-Technology equivalent, and I like the rubber casing that's wrapped around it. These things look great for travel and adventure photographers, and the USB-C connection will also work with Thunderbolt 3 enabled Macs. They will be available in 250GB, 500GB, 1TB and 2TB sizes.
The Extreme Portable SSD is available with prices starting at $99 for the 250GB and $169 for the 500GB.