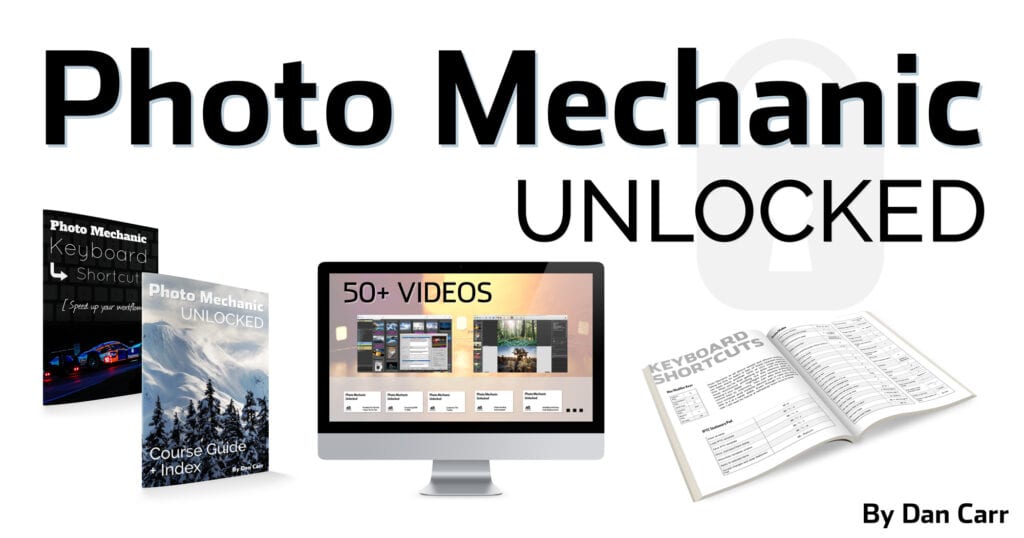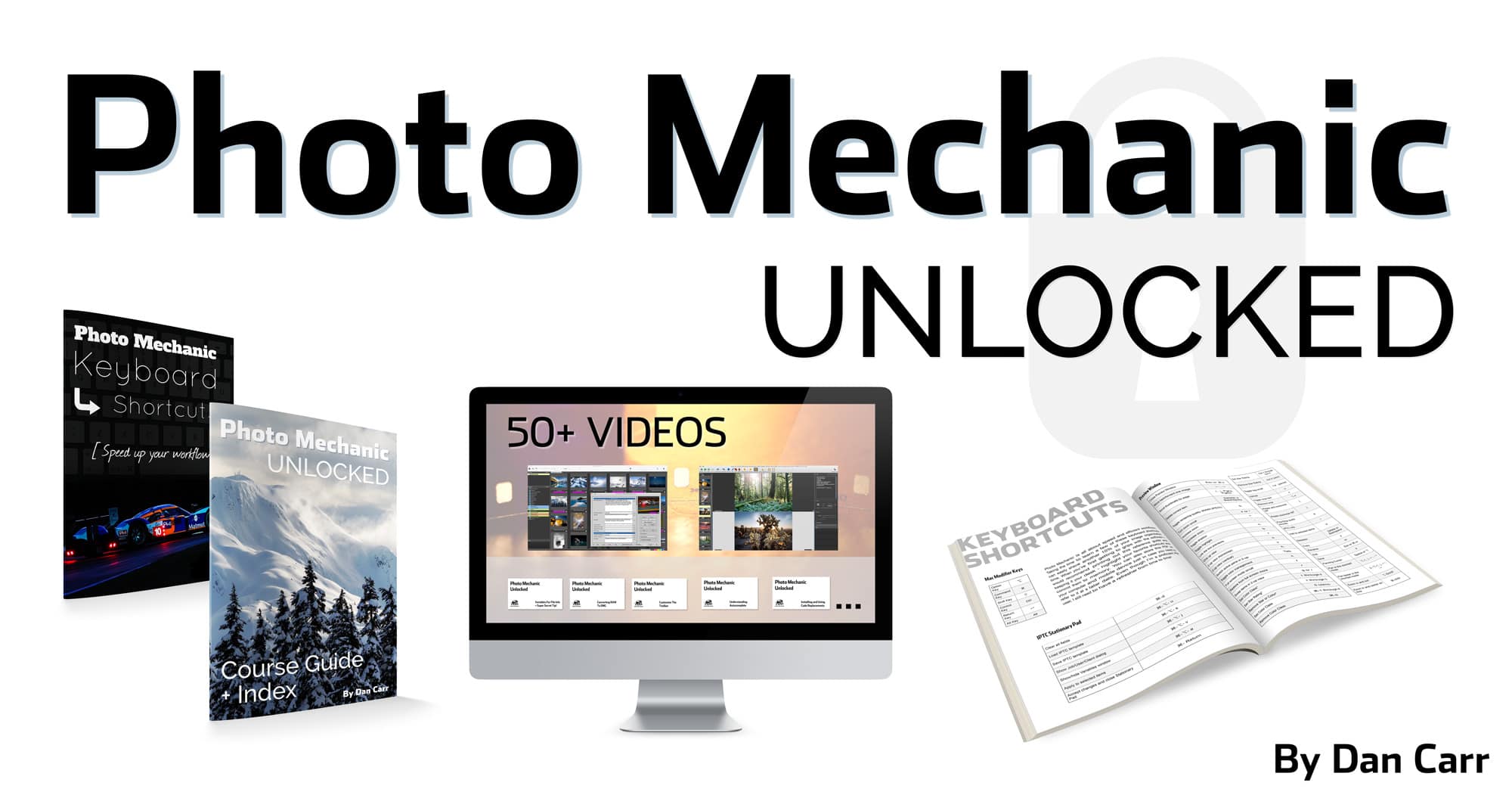 I'm really excited to unveil a totally new video training series today called Photo Mechanic Unlocked. I've been using Photo Mechanic for many years now, and there's a very good reason whey you'll see this software running on nearly every computer screen when you walk into the media centre of any major event: SPEED. This amazing piece of software can totally transform your workflow!
The one downside of Photo Mechanic, if you can really call it a downside, is that it has so many features, some of them get a bit lost. A lot of photographers don't unearth all of these features, and until now, there hasn't been any kind of of training available for this amazing program.
Over the years, I've put a few tutorials up on YouTube, and they've always been met with praise, with many asking "when will you do more?". Well folks, the time has come! Photo Mechanic Unlocked is the first in-depth video training series for this awesome time-saving software! This 60-part video series delves deep into the incredible features of the program, and also provides you with some handy resources to help you learn. I'm super proud of how this turned out, and even if you consider yourself a Photo Mechanic veteran, I'm positive I can teach you a thing or two!
Here's what one of the very first customers had to say:
Hi Dan –  This is just a brief e-mail to tell you how much I enjoy your Photo Mechanic course. I purchased PM a few months ago, but haven't done much with it due to the complexity. Your course is brilliant. I'm starting to understand PM much more and look forward to taking advantage of its advanced features. Thanks for putting your time into making the course. No doubt many people will benefit from your work. I'm very impressed with the quality of your course.

5DayDeal customer – Doug, USA.

Time Remaining
The 2016 5DayDeal has ended. Sorry. Click the green button above to be informed when the next one will take place.
Initially, the Photo Mechanic Unlocked training course is available exclusively through the 5DayDeal photography bundle that's running right now. When you purchase the bundle, you'll get $2500 worth of products for only $97 – that's a 96% saving! The price would be worth it for the Photo Mechanic course alone, but you'll also get a further $2400 worth of stuff, and none of it has EVER been included in any other similar kind of bundle before. On top of that, 10% of sales goes to charity, and the hope this year is to raise over $300,000 (last year was $220,000).
I know many people who have emailed me over the years have been waiting for this course to come out because I have teased it on a few occasions. Thank you for your patience 🙂 I'm really pleased to have this as part of the 5DayDeal because it just gives you guys so much more value, as long as you act quick enough to snap up the deal. It ends at 12pm on the 19th, and once the bundle is gone, that's it! Gone forever.
Yes, eventually I will sell the Photo Mechanic course on it's own at some point, but this is your opportunity to get an additional $2400 worth of stuff on top of it!