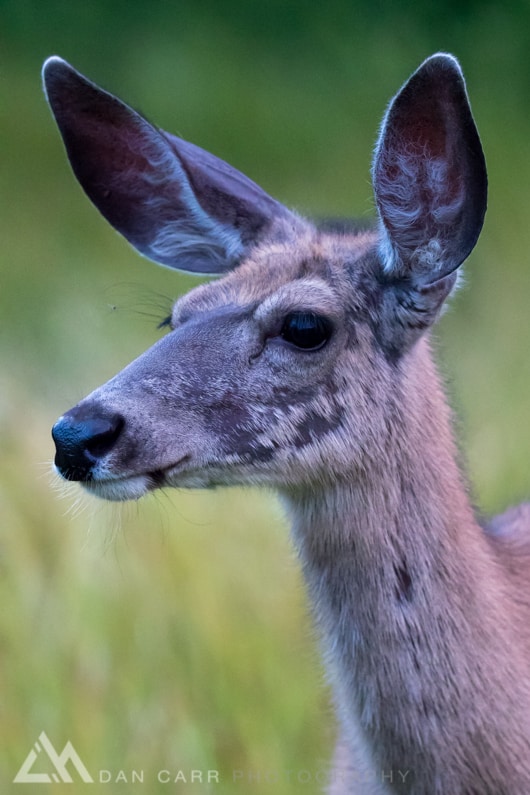 7D Mark II, ISO 6400, f/4.5 250mm 1/250
I'm still in the Canadian Rockies at the moment and shooting a mixture of landscape and wildlife stuff, as well as working on this cool project with Adobe.
I've settled into a routine of using the 7D Mark II for the wildlife stuff, even though I have my full-frame 5D Mark III here as well. Originally I had planned to only use the 7D when I need extra reach on my 200-400 f/4 L IS 1.4ext lens. In fact, I've quickly become much more confident with its image quality than I was expecting, and the result is that it stays attached to that lens, or the 100-400 II.
What always intrigued me when I got the camera, was what I would consider to be the high ISO ceiling for it. What would be the highest ISO that I would comfortably use? This limit varies for different people, mainly depending on the needs of clients and the intended usage of the images. With my 5D Mark III, my soft limit is ISO 3200 and my hard is 6400.
I've previously published ISO 3200 samples from the 7D Mark II, and they're certainly very useable. A couple of days ago I also shot it at ISO 6400 when this admittedly VERY scruffy looking deer came to say hello to me while I was trying to track down a wolf that was in the area.
With a bit or noise reduction in Lightroom CC, this is absolutely a useable level of image quality. I never really expected that!