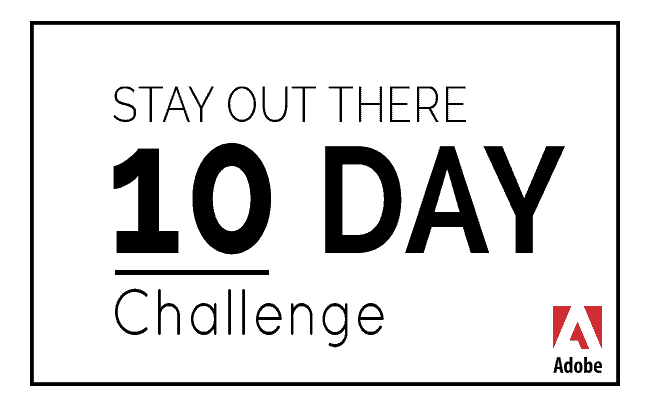 Invigorate Your Photography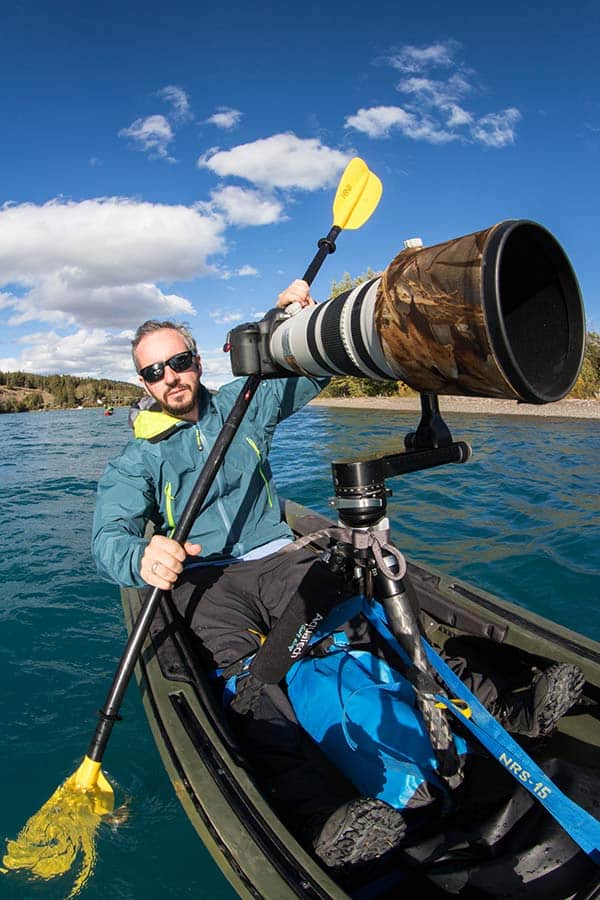 This contest is now closed.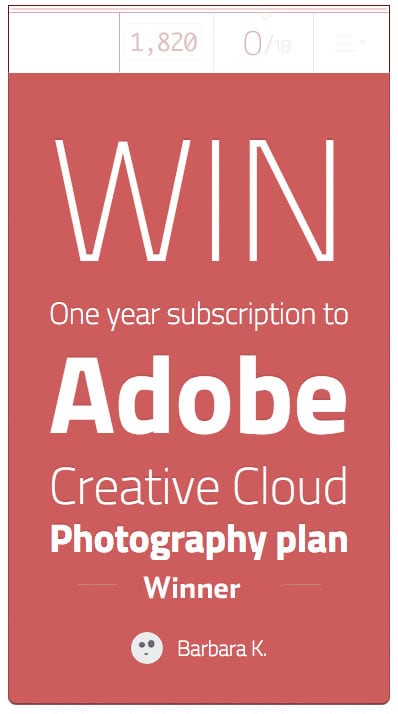 FAQ
1- I'm already a CC Photography plan subscriber, can I still enter? YES.  If you win, a free year can be added to your existing account.
2 – Why do you need my email address? Don't worry, we only need your email address so that we can contact you if you win!  We'll always keep that information safe.  The Facebook login option is just an option to speed things up, but you don't have to use it if you don't want to.
The
Creative Cloud Photography plan
has become an integral part of my business, and life on the road as a professional photographer.  In this series of posts I'm going to share some photo tips and tricks, as well as showing how the
Creative Cloud
is used on a daily basis in my workflow.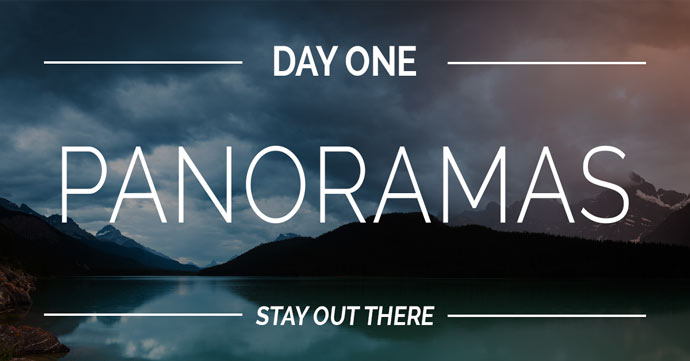 Let The Challenge Begin!
For the first day, we're kicking things off with a quick introduction about the challenge, the launch of the Creative Cloud giveaway and a look at the panoramic mountainscape image you can see as the header to this page and the challenge. Panoramas are an amazing way to add impact to your landscape images and these days, it couldn't be easier to assemble them.   My Panoramic workflow has changed significantly this year so click through to find out what's new, and how you can use them to push your photography to new levels.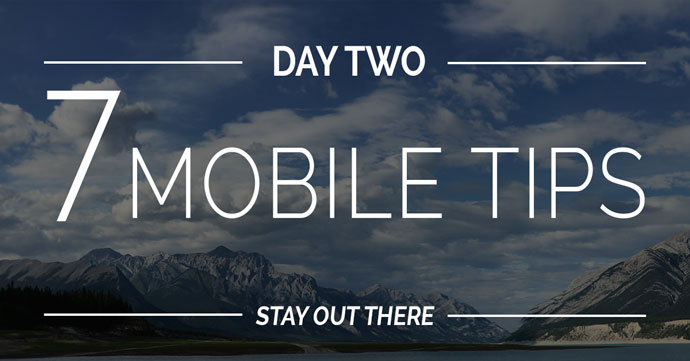 Mobile Creativity
For day #2 of my Stay Out There challenge, we're taking a look at making the most of the camera that's always in your pocket.  Mobile photography can be a fun and easy way to learn and share new techniques.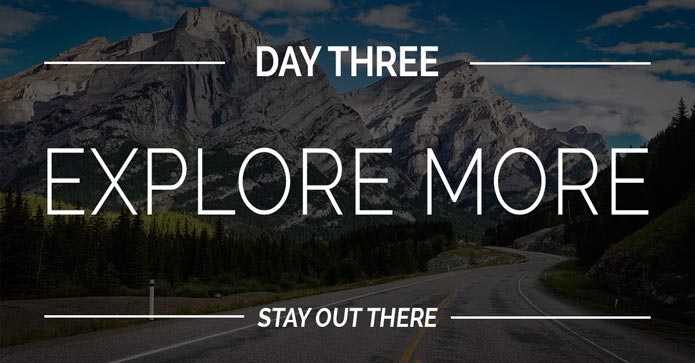 Get Out To Stay Out
Today's tip is a simple one, but it's something that's often overlooked by people who are learning more about photography.  The great thing about this tip is that it doesn't require any additional gear, and I can guarantee you that it will yield results…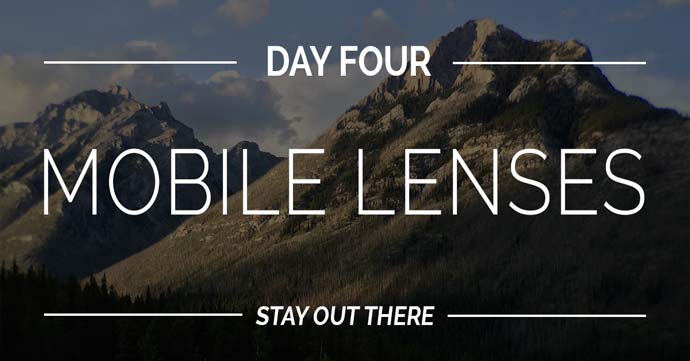 Mobile Photography Lens Options
Did you know that you can get lenses for your mobile phone, just as you can for a DSLR?  Macro, telephoto, wide-angle… It's a great way to have even more fun with your mobile photography, and experiment with general photographic concepts that can also be applied to your other camera systems.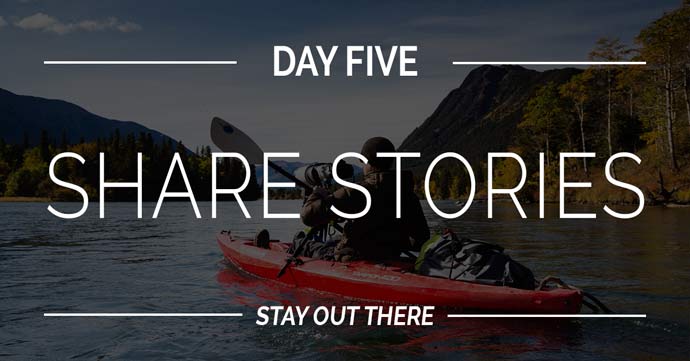 Kayaking With Grizzly Bears
Today's challenge is all about sharing stories, and not just capturing a single image on its own without context. The Adobe Slate iPad app is a great tool to help you share your stories with the world in a beautiful way.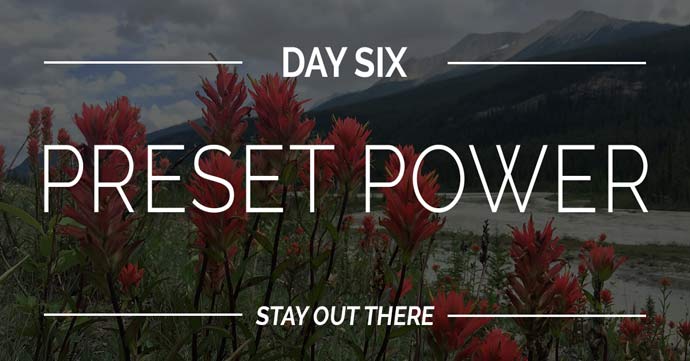 Day 6
Once you start shooting a lot of photos, you need to start fine-tuning your workflow, and presets are a great way to do it.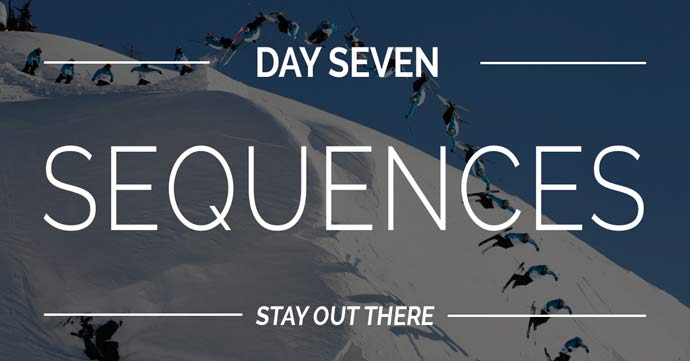 Learn A New Photoshop Trick
A Photoshop sequence is a visual tool for telling a story in a single image.  Click through to find out more about it!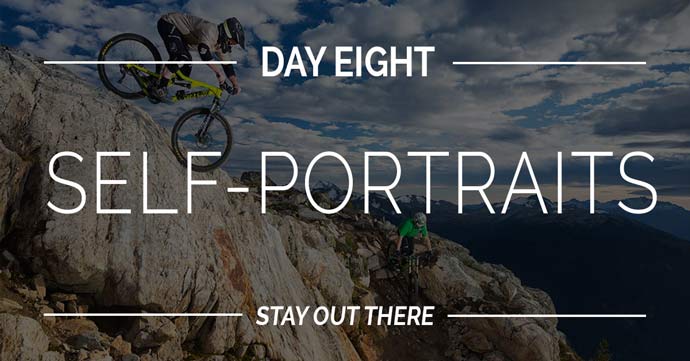 Chase Your Photography Dreams
Self portraits can be great way to experiment because there's no more patient subject than yourself.  It's also a great way to document the fact that you were actually there yourself, if you've become the designated photographer in your circle of friends.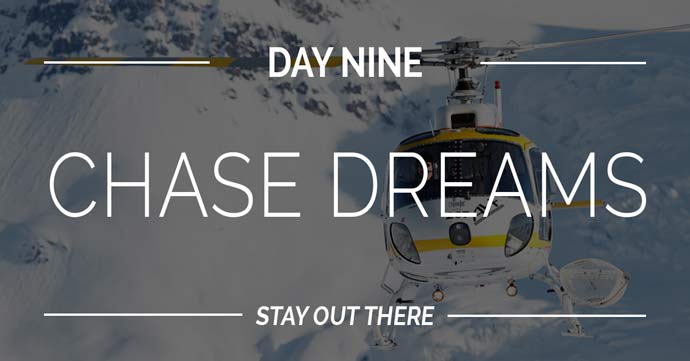 Chase Your Photography Dreams
With all these photo tips, I'm really hoping that you'll feel inspired to pick up your camera and Stay Out There to realize some of your own photographic dreams.  Today I thought I would share something with you about my own photographic dreams, in the hopes that my own journey might resonate with some of you…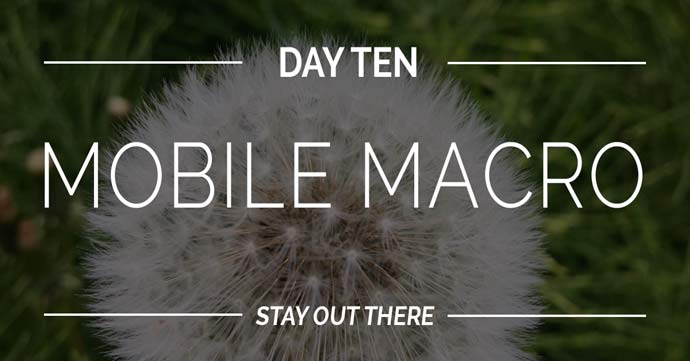 Day 10
If you want to take a macro photo with a DSLR, it usually requires a special lens that allows you to focus closer.  Mobile phones natively have a much closer MFD (minimum focus distance), so you can often use them to capture a closer view that can dramatically change the look of a shot.