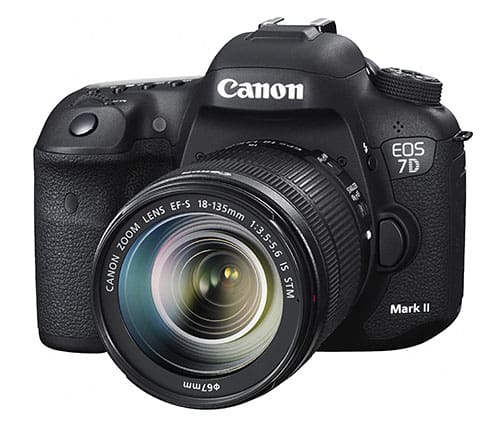 Ahead of the widely assumed Monday announcement of the long-awaited Canon 7D MkII, photos and a supposedly confirmed spec list have appeared on several rumour websites. Alongside the 7D MKII, Canon look set to launch a new version of the 400mm f/4 DO IS as well as an EF-S 24mm f/2.8 pancake and a 24-105 f/3.5-5.6.
After years of wild speculation on the 7D's specs, there isn't really anything surprising about them at all. A Canon DSLR finally gets the ability to record 1080p at 60fps though, they added an intervalometer for timelapse and they included GPS in the camera. The camera's biggest selling point will be the speed and AF system though. 10fps and a 65 point cross-type AF system should be putting its performance close to that of the 1DX, though surely not on par because the 1DX uses a dedicated Digic 4 chip just for its AF system. Time will tell….. I expect it to be close, but Canon won't want reviewers telling people the AF is as good as a 1DX unless the 1DX Mk2 is just around the corner.
One interesting spec that jumps out at me is the max ISO being just 16000. By today's standards this is quite low, although it doesn't bother me as I wouldn't shoot in that range anyway but it does make me a little nervous about the ISO capabilities of the camera. I used to own a 7D and I sold it because the image was too noisy. That was 5 years ago and I'm really hoping the sensor advancements in that time have pushed Canon's APS-C cameras into more useable ISO territories.
Will I be buying one? Yes I will because I think that this represents an excellent option for a backup camera and with the 1.6x crop factor of the APS-C sensor, it turns my 200-400 f/4 L IS into a 320-640mm which could certainly be very useful in some situations.
Full Specs
All metal body
Dust and weather resistant
GPS
20.2MP CMOS sensor
10 fps
65 AF point all cross type
Dual Pixel CMOS AF
EOS iTR Autofocus
Dual DIGIC6
Max ISO 16000
RGB + IR Photometry Sensor
Intervalometer
Canon 400mm F/4 IS DO II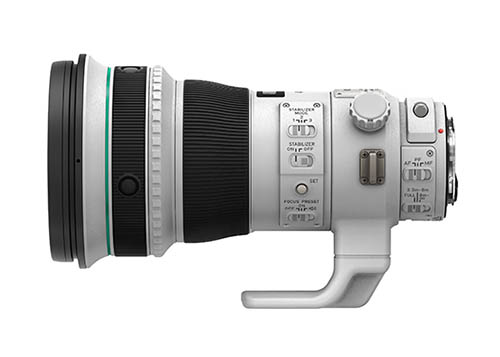 The original 400mm DO lens was launched about 13 years ago to a pretty lukewarm response. Diffractive Optic technology is essentially a different way to think about lens element design that requires a lot less glass and therefore helps to reduce bulk and weight of a lens over what you might call 'regular' lens designs. Up until now, Canon only had 2 DO lenses, the aforementioned 400mm and also a 70-300. Neither lens ever got raving reviews though as they were noticeably less sharp than other options in Canon's lineup. The 400mm DO did pick up a healthy following with wildlife photographers though who appreciated the smaller size and lighter weight. I'm intrigued by this new lens for a number of reasons. Firstly, the launch of the 200-400 f/4 L IS last year seems to have put that lens at the top of almost every wildlife photographers wish list. Following it up so soon with what some will see as a viable other option is interesting. As an owner of the 200-400 though, I can say that I would far prefer to have the flexibility afforded by the zoom. The other thing that intrigues me is the sharpness of this lens. Of course we don't know the answer to this yet, but Canon have set some incredible standards with all their recent pro lens releases. The 24-70 f/2.8 L II, the 16-35 f/4 L IS, the 200-400……. all of these lenses have been game changers for me in terms of their image quality. Canon must be confident in the ability of this new DO lens and that excites me for the future because what I want to see more than anything else is a 600m f/4 IS DO!
Looking over the specs of this lens I'm surprised to see that it's very slightly heavier than the old version. With the MKII versions of the 300, 400, 500 and 600, Canon was able to shave huge chunks off the weight of the lens by using new casing materials. I'm very surprised to see that this was not achieved in the DO II. I'm sure this uses the new materials so we can conclude then that there is a lot more glass in this lens than in the first version, presumably to help with IQ in some way.
Price? We don't know yet, but I would expect it to be in the $8000-9000 range. Not for the faint of heart!
Total length 232.7mm
Weight is 2100 grams
Third generation DO lens
One large-diameter UD lens
One large-diameter aspherical lens grinding
Camera shake compensation effect of the four stages
SWC special coating
Dust and water resistant
Canon EF-S 24mm f/2.8 Pancake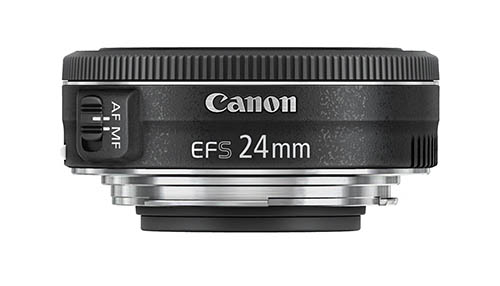 Not much to say about this lens but I like my little 40mm f/2.8 pancake so it's nice to see other similar lenses. Remember this is EF-S mount, so it will ONLY work with APS-C sensor cameras like the 7D MK2, Rebel series or XXD lineup.
focal length conversion 38.4 mm
1 piece using high-precision glass molded aspherical lens
full-time manual focus
shortest shooting distance is 0.16 M
maximum magnification is 0.27X
22.8 mm thickness Weight 125g
Canon EF 24-105 f/3.5-5.6 IS USM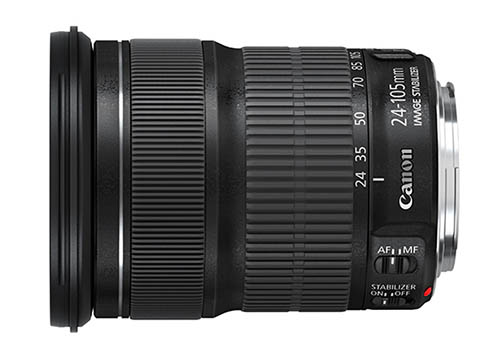 Not a hugely exciting lens but it is an STM lens which means it will be useable for continuos focus during video shooting with cameras like the new 7D Mk2. I would expect that we'll see some kit options to have this lens with that camera and it would make a great starter pack for budding filmmakers.
One UD lens and two glass aspherical lens
AF and smooth quiet by stepping motor
Full-time manual focus
4 stop image stabilization
Maximum magnification is 0.3x
VIA Canon Rumours and DigiCame Info