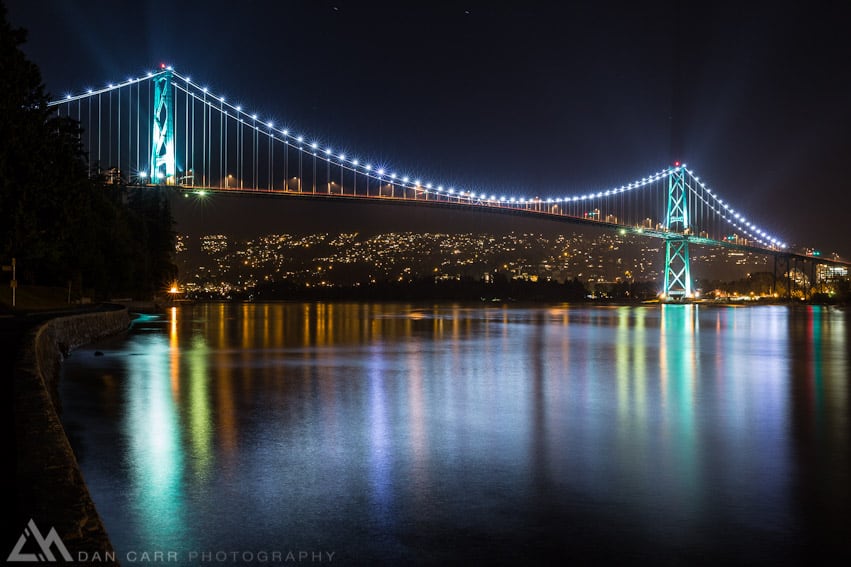 After an afternoon meeting in Vancouver with the folks from Blurb books, I stopped in Stanley Park on my way back north towards Whistler. After time in an office or city environment, I often find the need to unwind for a few minutes with my camera, I'm just not much of a city guy!
There's nothing too tricky about getting to this spot, you can actually park your car right next to it, but it's a nice colourful image that shows a clear view of the iconic Lions Gate bridge that leaved downtown Vancouver for the North Shore. The sea wall that runs around Stanley Park gives ample opportunities to shoot the bridge, but I like this vantage point because it creates a nice angle that aids the composition.
There's two things I want to talk about in this shot, and the first one is vision paths in compositional choices. On the far left of the shot I have included a small amount of the wall int he shot and this is used as a leading line that helps to push towards the bridge on the left. Since I've gotten myself pretty close to the bridge, the bridge itself is creating another slightly downward leading line that picks up where the wall leaves off, and transports the eye from left to right in the image. The predominant curve in the bridge lighting reinforces this.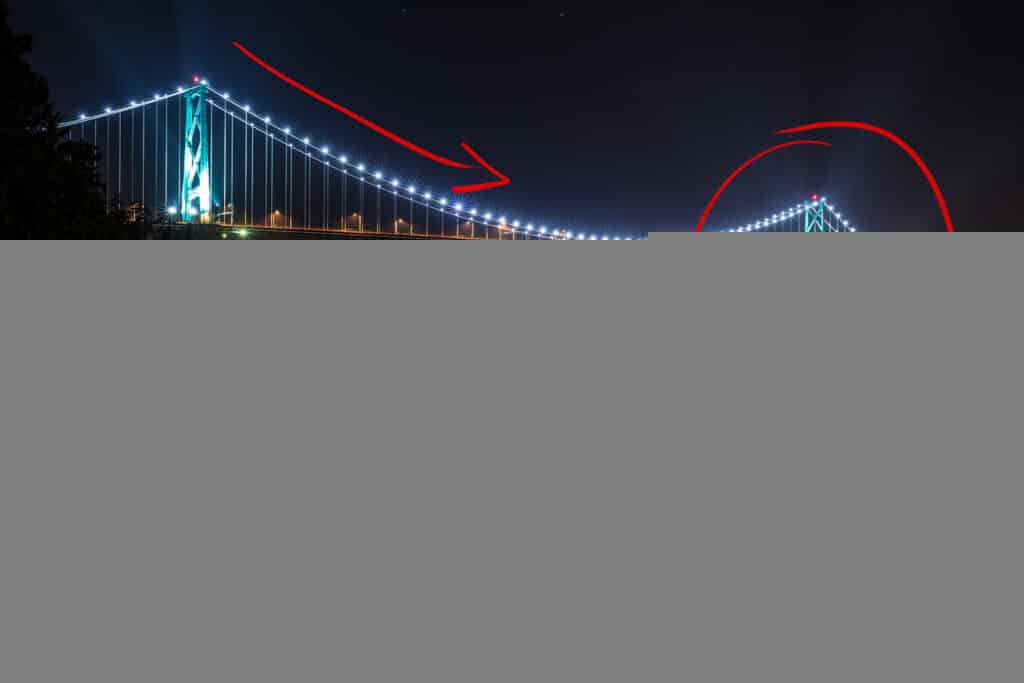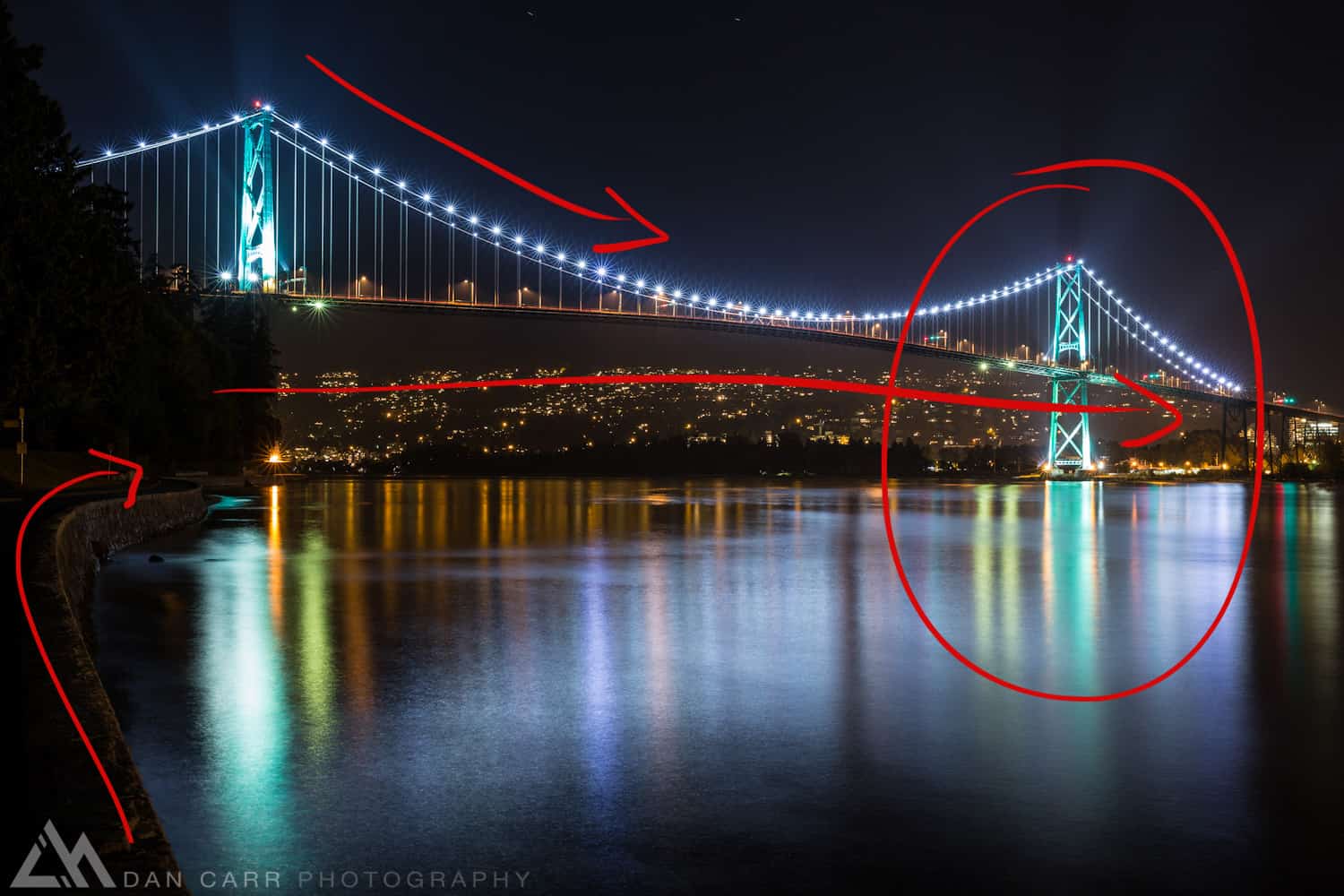 The important distinction here is that had I shot the bridge at a perfect perpendicular angle, the road would have been effectively straight left to right. This then makes the road more of a "horizon" in the image, and not really a leading line. A perfectly horizontal line in an image does little to move vision through a shot. You don't, for example, tend to more along the horizon line in an image of the ocean. Since the angle of the bridge in this case has created a diagonal line, the eye will tend to follow it, usually from left to right.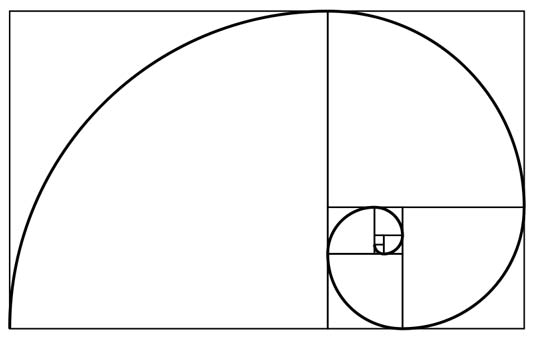 The next thing that helps the image is the use of a long exposure. This calmed the water, but also had the effect of creating much larger patches of colour as the reflected lights shimmered on the water for the duration of the 75 second exposure. Colour contrast, in this case neon yellows and greens on black, is a great attention grabbing tool. Once the attention is grabbed, the composition takes over and leads the eye around the shot in a pattern that's similar to the compositional "rule" called the Golden Ratio.
Equipment Used For This Shot