The new Dakota components are designed to compliment the Mountain Series packs that I have reviewed in the past. As well as the products that I'm about to show you, F-Stop have also released a belt system featuring several new lens cases, a large padded waist belt and optional supporting shoulder straps. I have not had a chance to see or test the lens cases for the new belt system but you can view these on their website.
Tripod Bag
This bag is available in either black or foliage green for a modest $49 and will work with just about any bag you can imagine.  Whilst it's called the tripod bag, its sufficiently large enough for a two or possibly a three man tent, or perhaps a bedroll.  Those who own one of the previously reviewed Mountain Series packs such as the F-Stop Tilopa or Loka will be familiar with the tough nylon that this bag is also made from and this version takes it one step further with water proofing rated to 15000mm.  The bag has been designed to handle just about any size size of tripod you can imagine, including larger video specific variations with hefty fluid heads on top.  Any excess material can be neatly rolled up and because the material is thin, there is no real leftover bulk to speak of.
I've seen a few tripod bags before and they tend to be bulky, heavily padded unwieldy things. Well that doesn't really jive with the Mountain Series packs that this is designed to complement. These are packs that you want to take anywhere, however far or however wild the ride may be on the way. As such, this tripod bag offers little in the way of padded protection and instead concentrates on protecting your 3-legged investment from the mud, sand, rain, dust and snow that mother nature might chuck at you while on your adventure. The line of loops down the side of the bag means that there is always one in the right place for threading a side strap or Gatekeeper through to secure it to your chosen pack.
Dimensions (cm): 18 cm Diameter x 88 cm
Weight : 0.5 lbs (confirmed)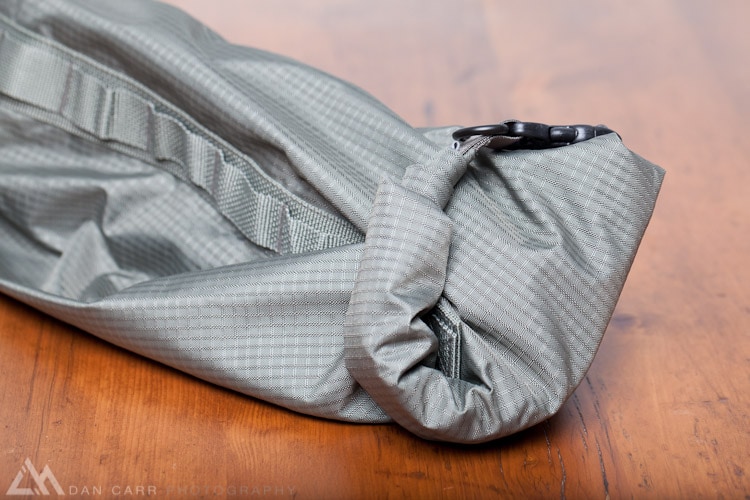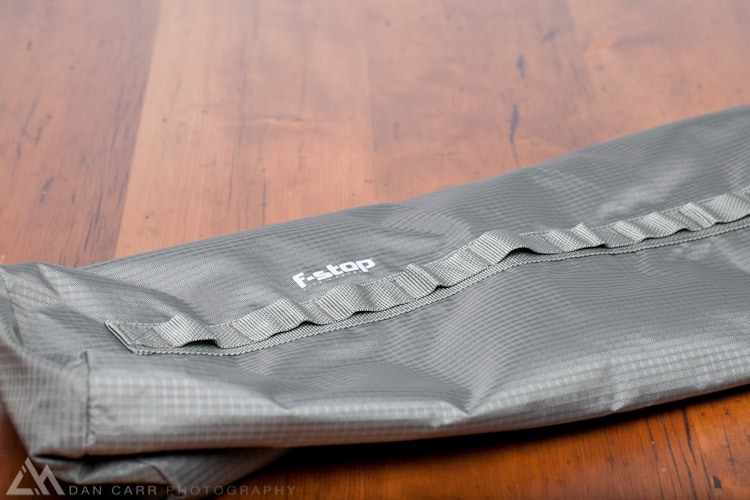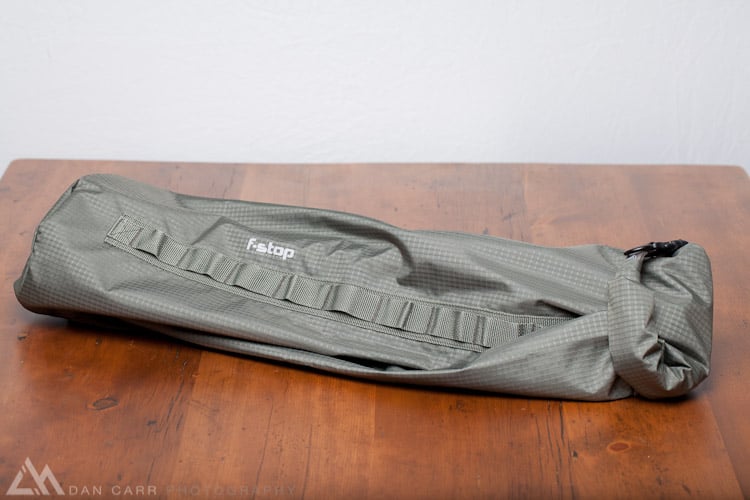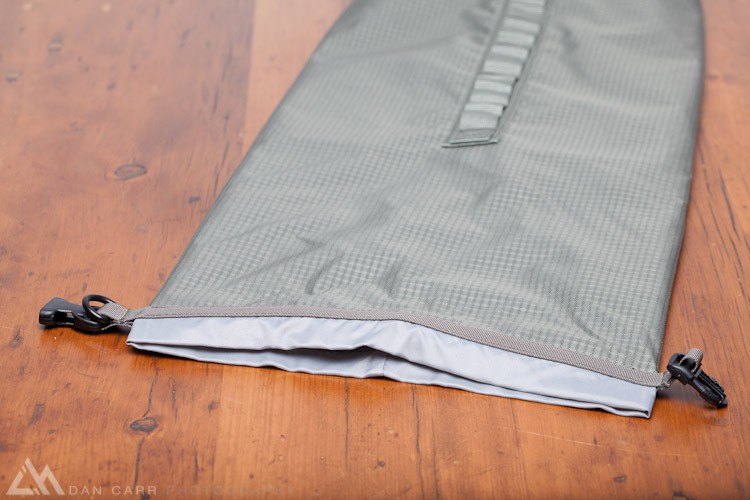 A D-Ring on the clip allows attachment of an optional shoulder strap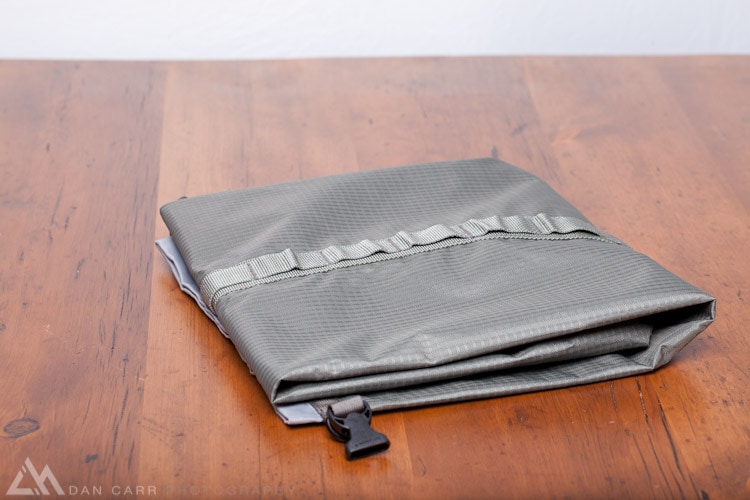 When folded the bag is easy to store away until your next adventure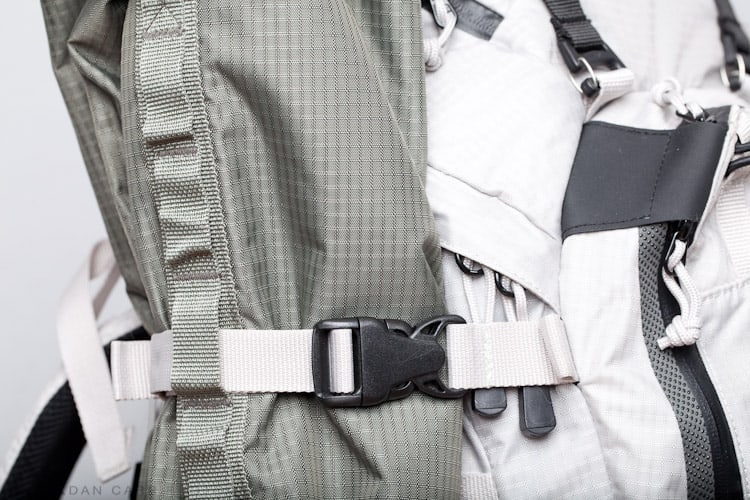 The Elkhorn Pouch
This is the bag of 1000 uses but I'll tell you about the two ways I have used it in the last few weeks and I'm sure you will see your own ways from the images below. The Elkhorn is an accessory bag that has been designed to tidy up that mess of cables and trinkets that rattle around inside your bag. The main compartment features 4 elasticated loops that are designed to hold the industry standard Pocketwizard. Surrounding the main compartment is a plethora of smaller zippered pockets and elasticated nooks to stow other things like blowers, batteries and zip ties. For me it has been a perfect companion on a shoot with my flashes and also as a cable tidy on recent trip where I traveled with my laptop. I was able to fit all the Firewire and USB cables I needed in the bag as well as my ipad charger, phone charger, Macbook Air charger and few other odds and ends. As you'll see from the following photos, the Elkhorn is very well thought out and I have not a single complaint about the design. It even features a waterproof TPU panel (the black bit) on top and front of the bag for extra protection from the elements if you are mounting it externally. My one small gripe is that at $65 it seems a little steep for an accessory bag, albeit probably the most useful one I have come across.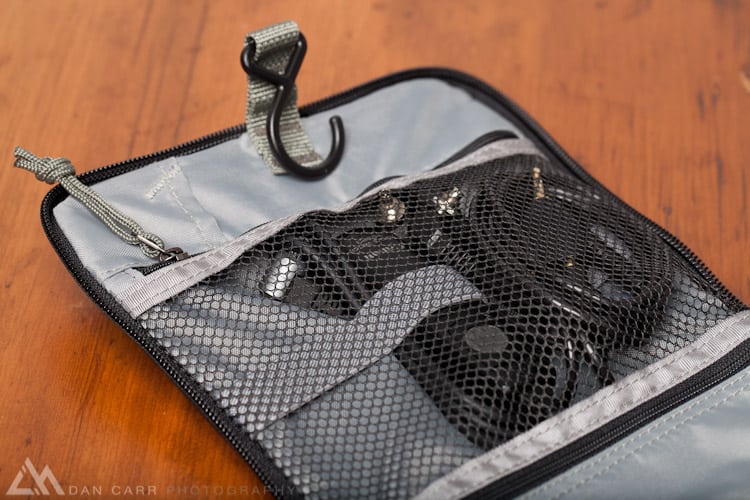 The topmost zippered compartment contains several elasticated loops inside for further organization of cables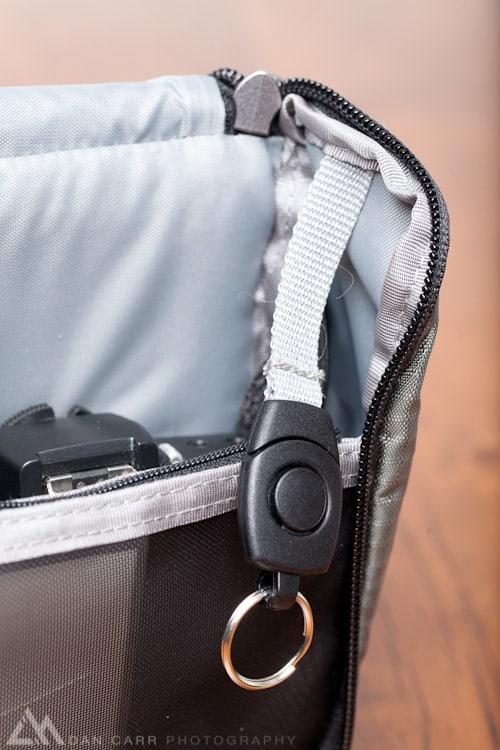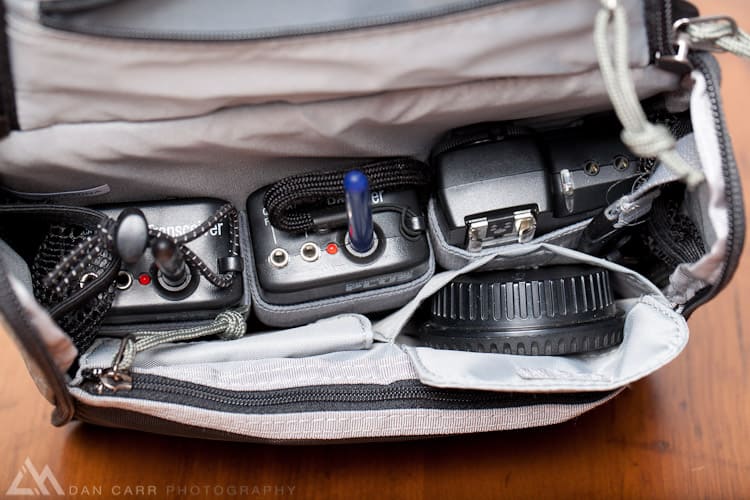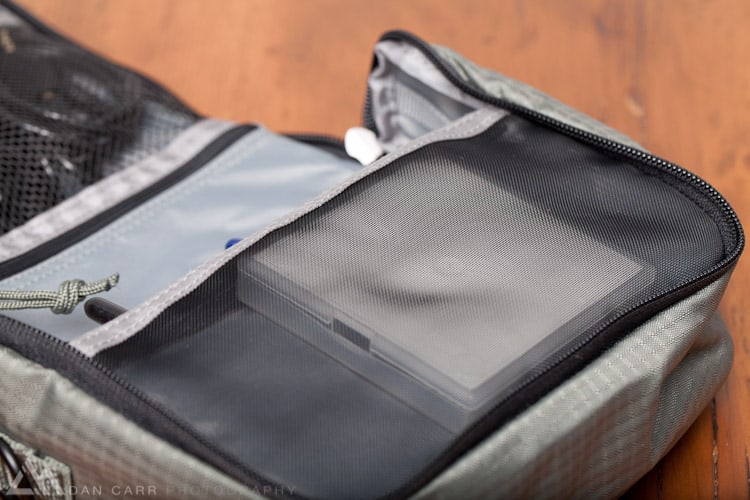 A 77mm filter in a case fits in the front mesh pocket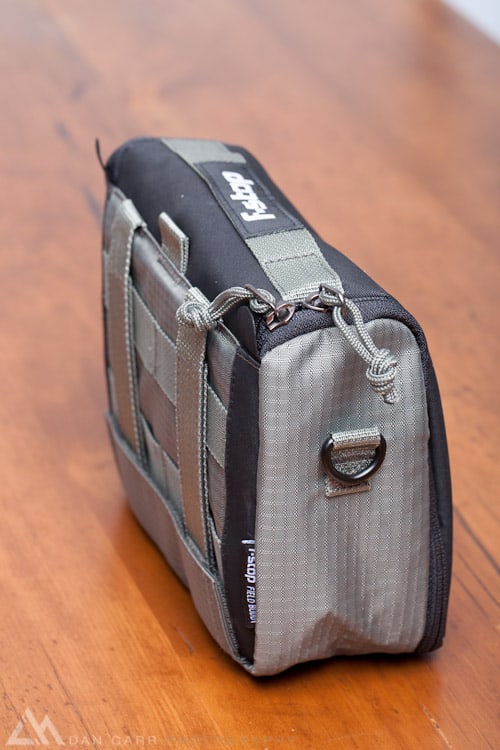 D-Rings turn it into a small shoulder bag if needed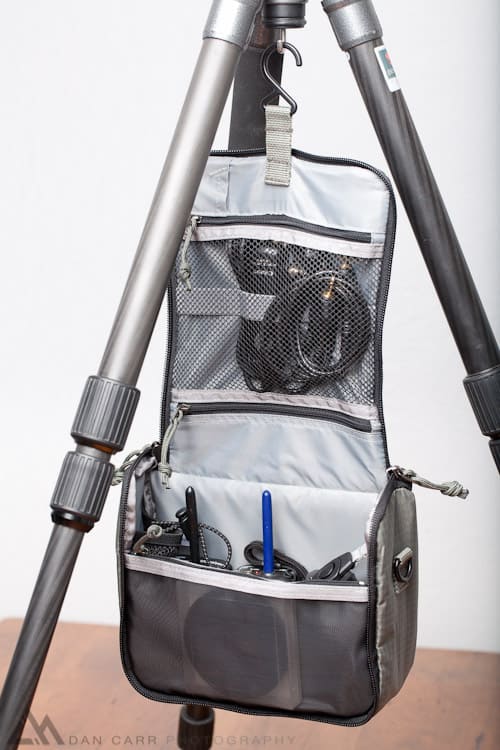 Once you set up at your location the handy hook will hang the Elkhorn on your tripod or lightstand
The rear of the Elkhorn features Molle straps which allow it to be attached to all of the Mountain Series backpacks that we discussed before. The Satori EXP, Tilopa BC and Loka all feature side panels with Molle loops. The Guru and Kenti have the same loops on the waist belt only, though this is not a bad place to put this bag anyway. Of course you can also just stash it inside the bag if you have room too.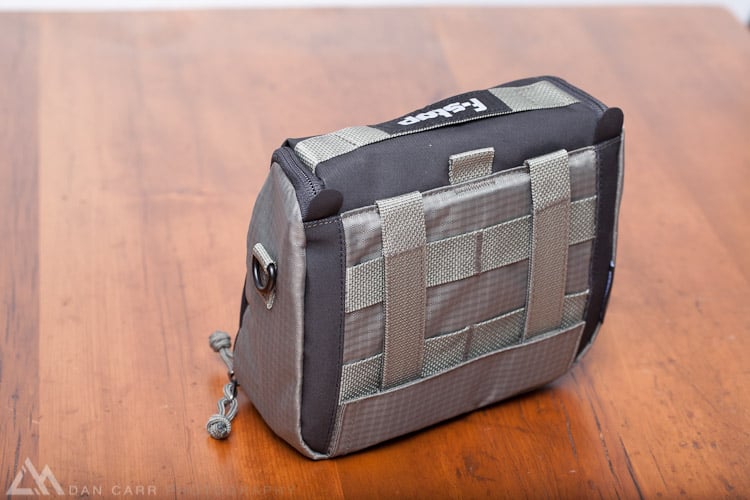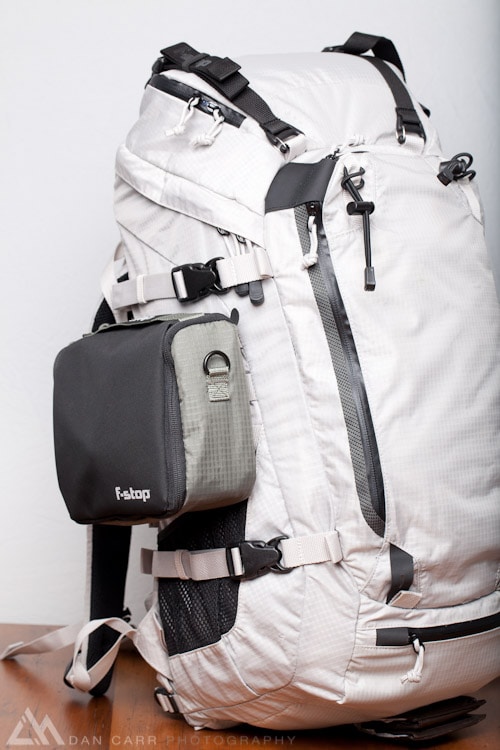 Dimensions (cm): 8 Depth x 19.5 Wide x 18 Tall
Weight: 230 grams (0.50 lbs)
The Redferm
There is also a smaller version of the Elkhorn called the Redfern. The image below shows a Redfern in front of an Elkhorn for size comparison. I was not sent a Redfern so I can't provide similar detail images as I did for the Elkhorn but from the size of it I'd say this would be the perfect companion for a landscape filter set, especially those who use 4×6 filters for Cokin Z holders or smaller p-size filters and of course regular round threaded ones. Internally it lacks the elasticated loops for the Pocketwizard but otherwise features remain the same, just a little smaller.
The Navin
The Navin is designed to hold a consumer sized DSLR with a lens attached. It will not hold a body with a battery grip, or those that have the grip built in like a Nikon D3 or Canon 1D. As it comes, the bag features Molle straps for attachment to the Mountain Series packs but you can also purchase an optional shoulder strap or optional Gatekeeper straps. Purchasing the large Gatekeepers will allow you to mount the bag on your chest whilst wearing one of the Mountain series packs. The most recent versions of the Satori EXP, Tilopa BC and Loka feature specific mounting points for the chest mount but older versions can be mounted in a similar fashion by attaching the straps to the webbing on the shoulder straps. Personally I can't see myself mounting it on my chest ( and I almost always use a Canon 1-Series which doesn't fit anyway) but I will be using this attached to the Molle straps on the side of the bag or on the waist belt on occasion. I particularly like the waterproof TPU top panel on this little bag though. If you are caught short in the rain then it will offer good protection from above until you can cover it up properly.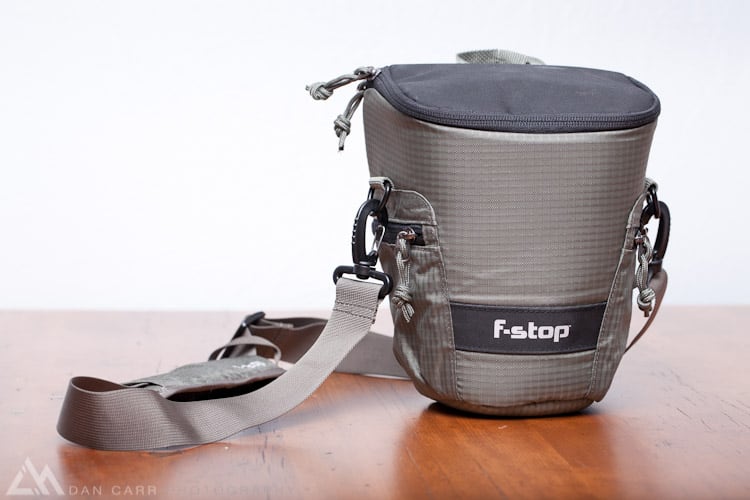 The shoulder strap is optional extra for $19. Whilst it's nice to have a matching strap, this one has no grip on the underside of it and whilst using it on a recent vacation I was continually frustrated by it slipping off my shoulder. It's lightweight and nicely padded but the lack of grip is a deal breaker for me. When I'm not carrying around my larger bags with all my gear I use a smaller Fuji X100 and the Navin has become my default bag for carrying that camera at the moment, though I am on the lookout for a different shoulder strap.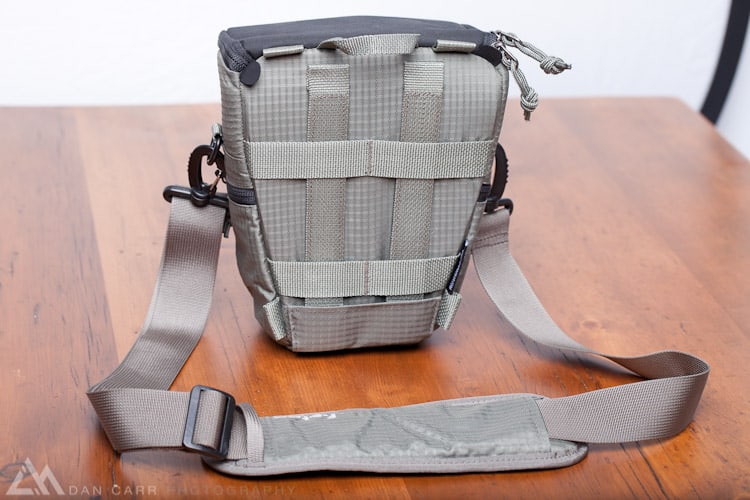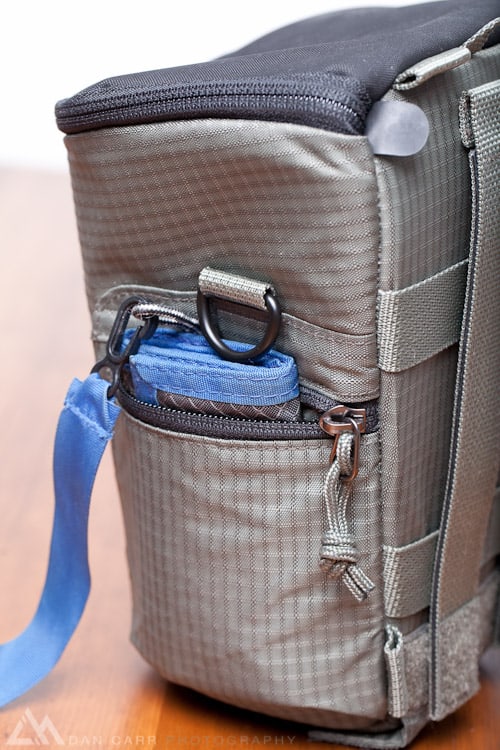 The Navin features small zippered pockets on either side though I could not find a good use for them. Unfortunately they are too small to fit my memory card wallet in without trouble.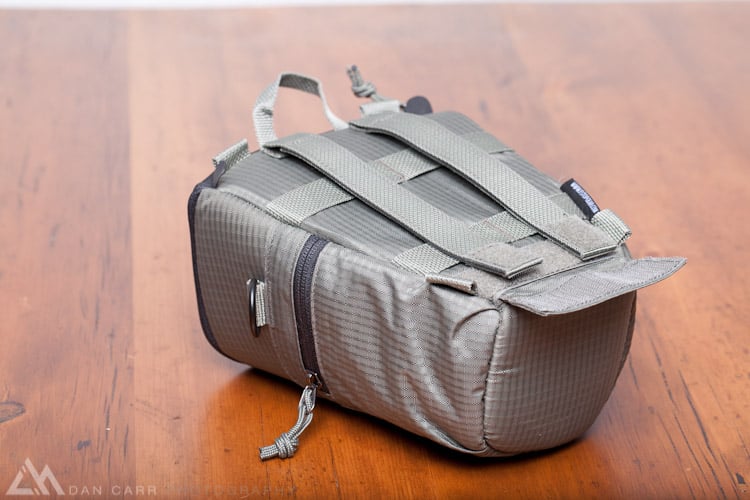 Molle straps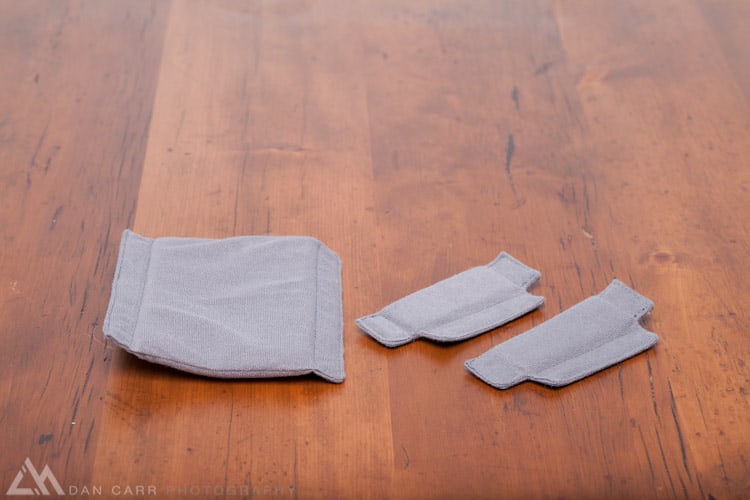 Included dividers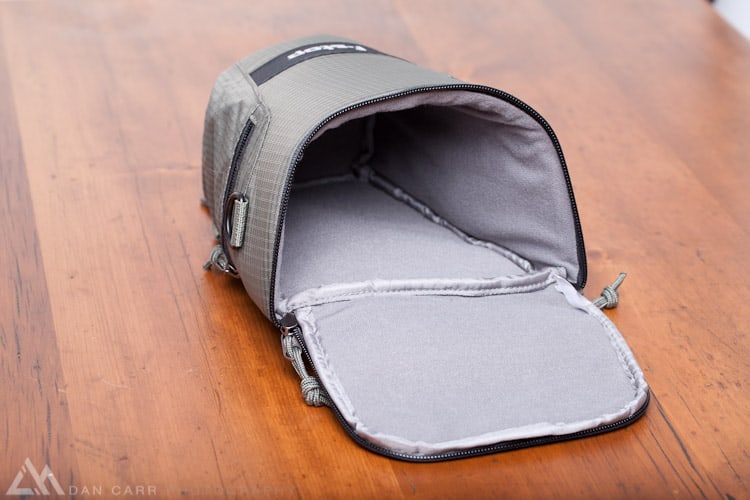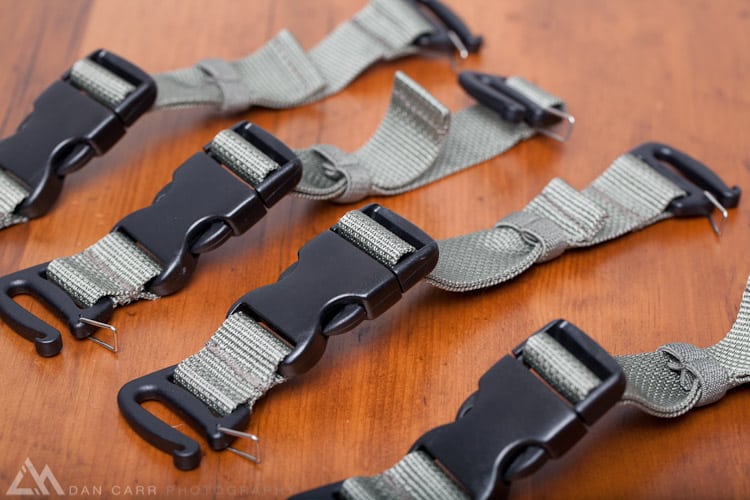 Gatekeeper straps are useful on all the Mountain Series packs for attaching more gear to the outside. A set to mount your Navin to your pack is an optional $19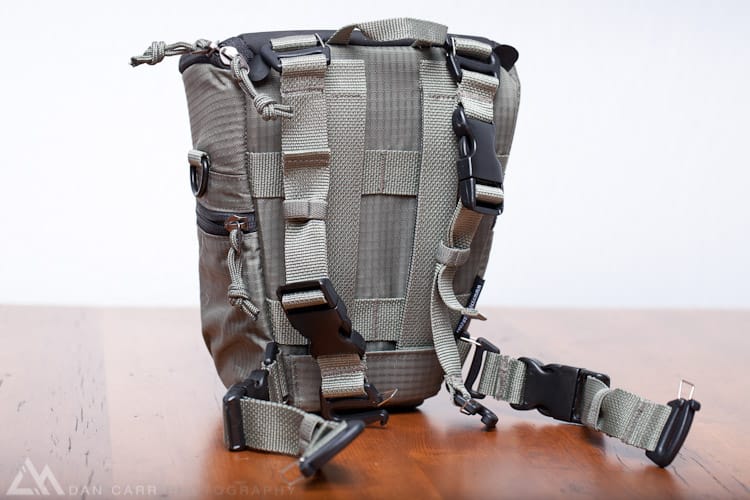 4 X Gatekeepers ready for chest mounting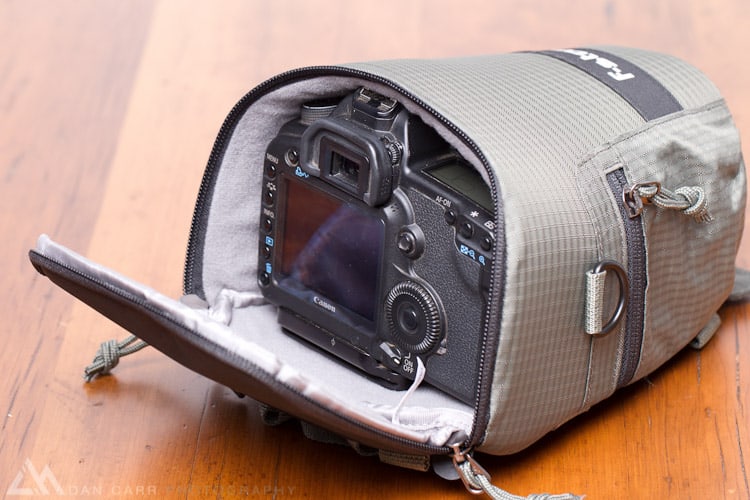 5dMK2 with attached wide angle lens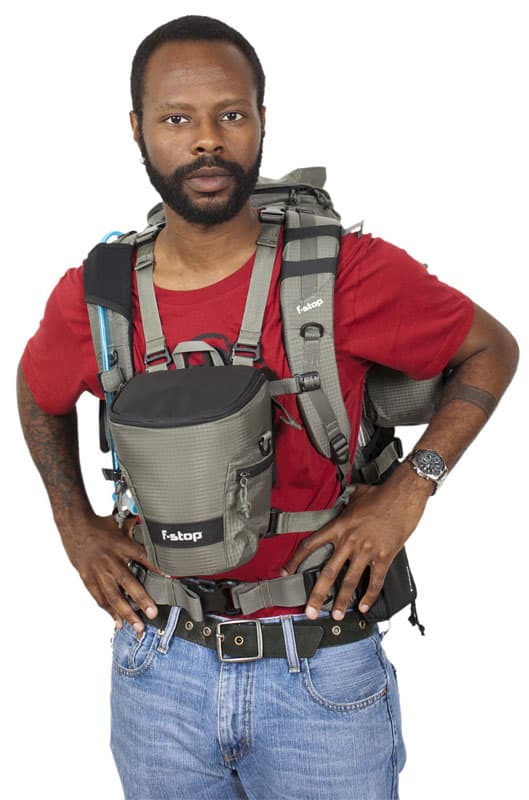 Photo courtesy of F-Stop
Purchasing Dakota components
All F-Stop products are only available for purchase from F-Stop directly. Should you have trouble with their often confusing e-commerce site just give them a call and they will sort you out.