THE NEW LEICA M9-P: THE ESSENCE OF DISCRETION
Designed particularly for professional photographers, new ultra-discreet version of the Leica M9 added to Leica rangefinder portfolio
Solms, Germany (June 21, 2011) – Leica Camera AG is proud to present a new version of the world's smallest, full-frame digital system camera: the Leica M9-P.  This new model will sit alongside the Leica M9 in the company's rangefinder portfolio. Providing an alternative, even more discreet and resilient design that further reinforces the classic nature of the M9, the M9-P specifically meets the needs of professional photographers.  The new model is now available in a classic silver chrome or subtle black paint finish.
Featuring the compact size, full-frame, 18 megapixel 24 x 36mm sensor (35mm format), sophisticated image processing and robust construction of the highly successful Leica M9, the M9-P also incorporates features designed for professional users or photographers who prefer a pure, even more unobtrusive styling.
The Leica M9-P includes a scratch-resistant, sapphire crystal covering on the LCD screen. Produced using special diamond cutting tools, this screen is fashioned from one of the world's hardest and most resilient materials. Extremely resistant to wear and almost unbreakable, the sapphire glass LCD cover offers many years of reliable use. Additionally, the anti-reflective coating on both sides of the cover improves the review of images on the display after capture, particularly in unfavorable lighting conditions.
Finished in vulcanite leatherette, the external covering of the body of the M9-P is particularly resistant to wear. This leathering features a more coarsely-textured finish that ensures a steadier grip when shooting, making the M9-P feel particularly safe and secure in the hand.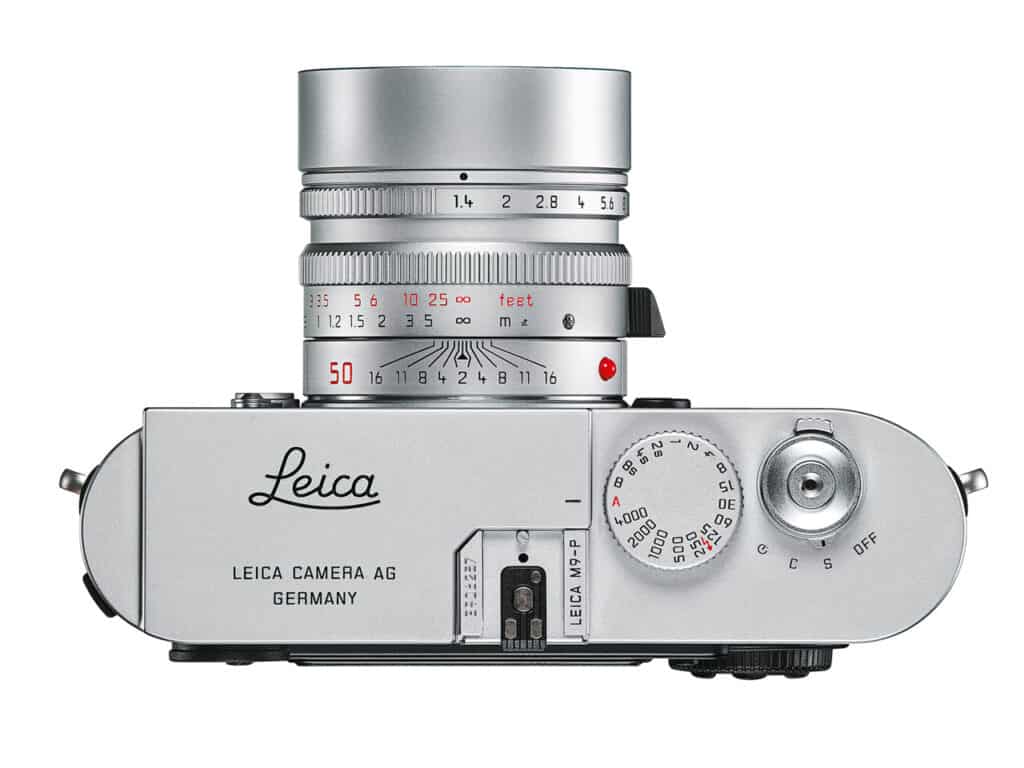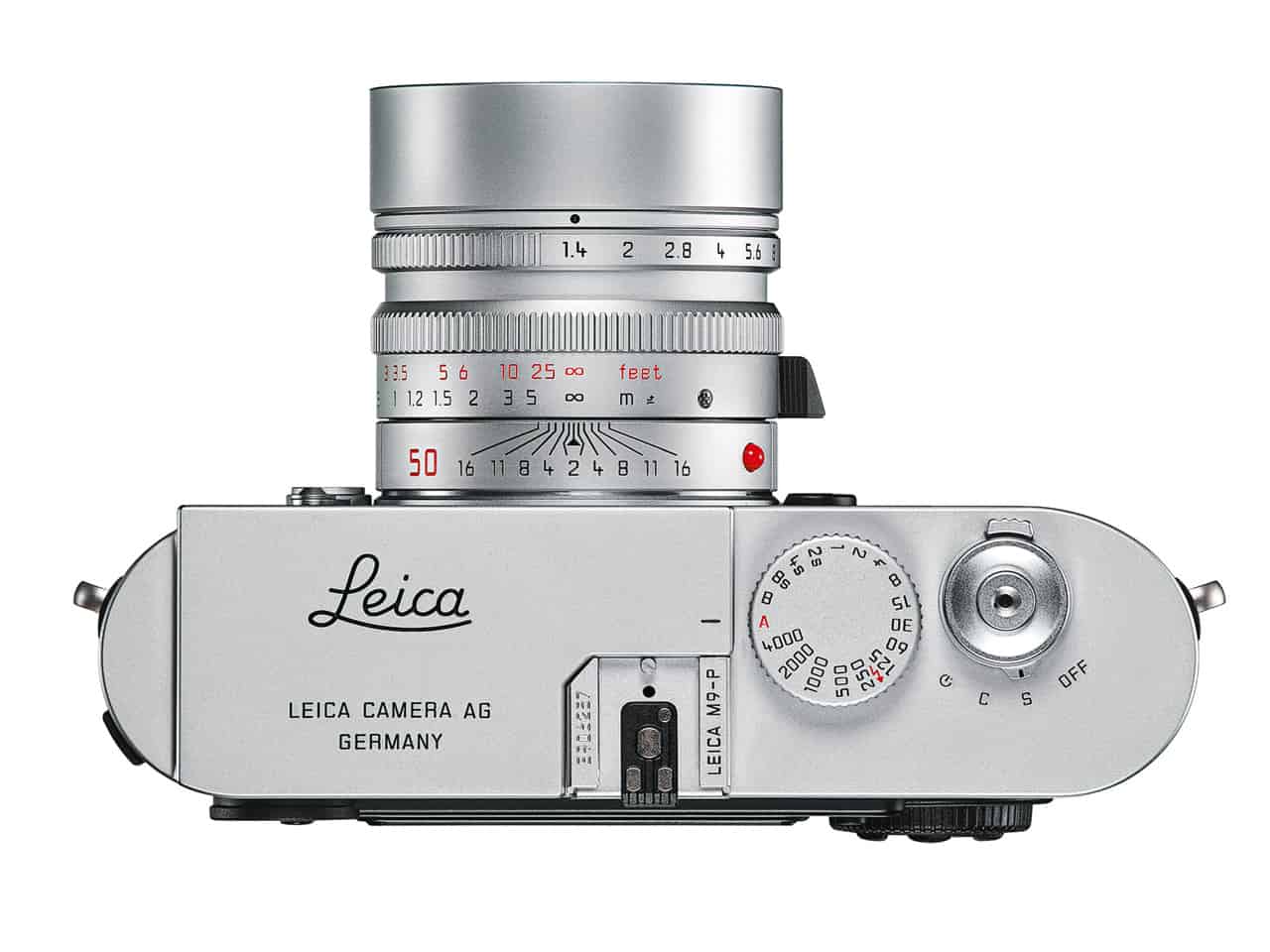 Fulfilling the needs of many professional photographers to capture the decisive moment as discretely as possible, the Leica M9-P's minimalist styling highlights its most essential features. The Leica red dot logo and the M9 lettering on the front have been omitted and replaced with the Leica name in classic script form engraved on the top plate, making the M9-P the quintessential unobtrusive tool.
Since 1954, the Leica M-System has represented an unmistakable, individual kind of photography and a very conscious photographic style and allowed photographers to capture, document and interpret life's fleeting moments in all fields of photography, from photojournalism, reportage and 'available light' to the capture of portraits and aesthetic, fine-art images.  With a Leica M, the photographer becomes a 'part of the action' when capturing challenging, authentic and creative images. The frame lines frame precisely the shot the photographer envisages, while allowing a clear view of the scene outside the viewfinder frame.
The functions of the Leica M are consistently constructed for extreme durability and a long working life. The highest quality materials, intricate manufacturing processes and meticulous manual assembly at Leica Camera's facility in Germany guarantee functional reliability for years to come.
The Leica M9-P will be available from Leica dealers in two different finishes, black paint or traditional silver chrome, beginning July 2011.