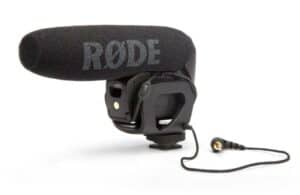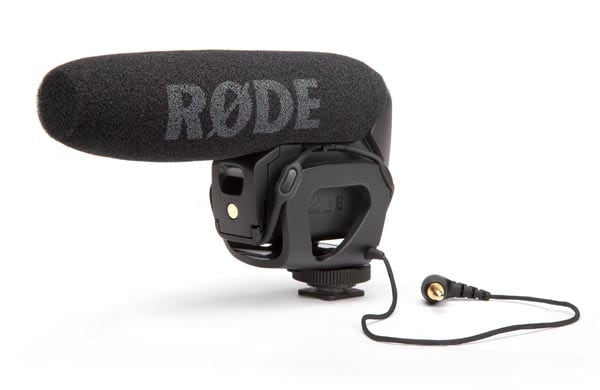 The original Rode Videomic became a ubiquitous accessory for DSLR shooters.  Originally launched long before the introduction of DSLR video capable cameras, an update has been expected for a while.  Philip Bloom teased some images a while back where the mic was blurred out of his photos and I was pretty certain this was what he was testing.  Today it was confirmed that a new mic has been added to the lineup.  People looking for a compact setup before had to choose between the Videomic or the Sennheiser MKE400.  The advantage of the MKE400 was that it was much smaller and with this Videomic Pro , Rode have gone a long way to overcome that disadvantage.  This one is only 6″ in length and weighs a mere 85g.  They have improved the rubber suspension system too.  I've been meaning to get a mic like this and I was waiting for this announcement as I had a feeling it was coming so I'll probably pick one up pretty soon and report back with e review!
Broadcast recording quality condenser microphone
Compact design (only 150mm/6″ length)
Ultra lightweight (only 85g/3oz)
9V battery powered, with up to 70 hours battery life (alkaline)
Integrated shock mounting
Integrated foam windshield
3.5mm stereo mini-jack output (dual mono)
Two step High Pass Filter (flat, 80Hz)
Three position level control (-10dB, 0, +20dB)
Camera shoe mount with 3/8″ thread for easy boompole mounting
VideoMic Pro from RØDE Microphones on Vimeo.