NOTE: There is now a newly updated, improved and cheaper version of this rain cover. Details can be found here.
Think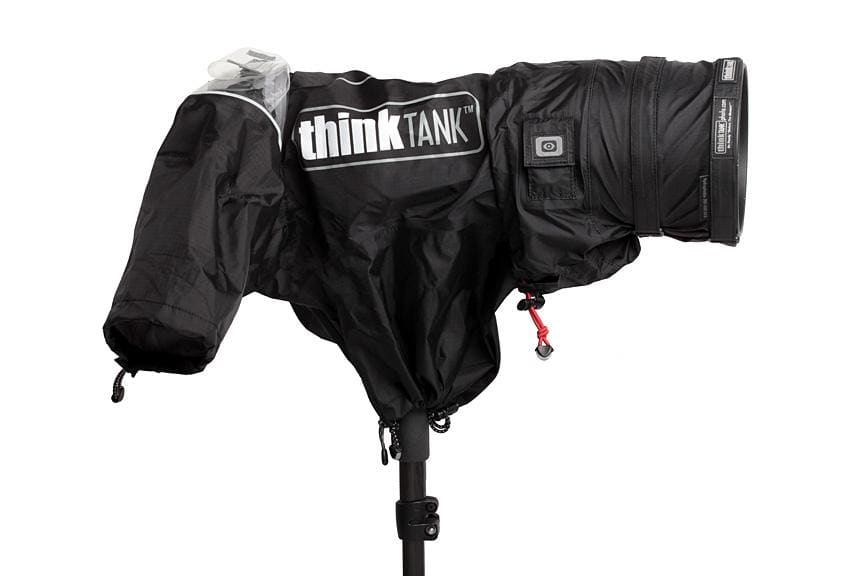 Tank Photo have just launched a re-designed version of their Hydrophobia 300-600 rain cover. The name is a little deceptive though as you can easily use this on a Canon 800mm f5.6 lens too using the included cover extender. Think Tank make some great rain covers and you can check out my review of the small Hydrophobia 70-200 HERE.
The great thing about the design of this is that it stays on the lens even when it's not raining, and then simply unfolds when it starts to pour so you only need to take your eye off shooting for a second to get your gear protected. The new V2 Hydrophobia 300-600 features a tethered front rain cap to go over the lens shade when it's not in use (just like on the 70-200 version) and a much larger see-through area around the camera body allowing better viewing of the controls and LCD on the top of the camera. They also launched an eyepiece that is compatible with the Canon 7d too.
Think Tank gear is available online from their store and any order over $50 (when you use one of these links) will allow you to select a FREE gift at the checkout where you can choose from a range of smaller bags.