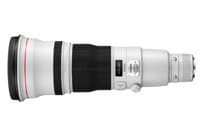 Canon has also announced that they will be making updates to the current 500mm and 600 mm lens designs following in the footsteps of the new 300mm and 400mm announced today.  Little more information was given except that they will be available next year, and on display at Photokina in October.  For me the really big news in these updates is the weight reduction.  All the "big whites" already produce incredible images so it would be hard to improve on them in that respect.  The 28% reduction in weight of the 400mm 2.8 though is an amazing achievement.  If they could do that to the 600mm then it would be very interesting.  Many wildlife and nature people choose the 500mm instead of the 600mm becauase the later is so much heavier.  If they could bring the new 600mm in line with the current 500mm then it would be some food for thought!  And then the 500mm… how low can they go!?  On top of this they have extended a new look to the lenses which began last year with the 800mm f5.6.  Personally I think they look great, not that it makes you take better photos but hey I keep my 300mm 2.8 on my desk to look at as a paperweight too.  Don't you ? 🙂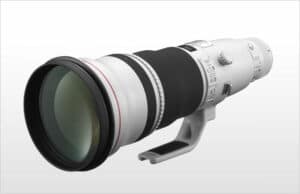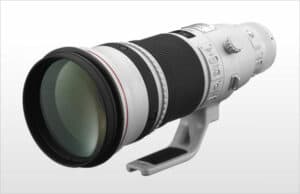 Full press release:
London, UK, 26 August 2010 – Canon today announces the development of two new super telephoto lenses for its leading range of EOS Digital SLR cameras – the EF 500mm F/4L IS II USM and the EF 600mm F/4L IS II USM. The new lenses will be displayed for the first time in Europe during Photokina 2010 in Cologne, Germany.
Developed as part of Canon's acclaimed L-series of professional lenses, the new lenses will achieve new and advanced levels of image quality. Each will include the highest quality components, featuring high specification Image Stabilizer technology alongside the use of optical materials such as Fluorite, to correct aberrations ensuring high resolution images rich in detail and contrast.
Succeeding the widely-respected EF 500mm F/4L IS USM and EF 600mm F/4L IS USM, the EF 500mm F/4L IS II USM and EF 600mm F/4L IS II USM are being developed for photographers who require high performance, fast aperture and a longer focal length. Redesigned, lightweight bodies will provide added mobility alongside enhanced protection against dust and water, making them ideal for the toughest shooting conditions.
Both new lenses have been designed to reflect Canon's renowned high standards for the elite L-series, combining exceptional-quality optics with easy-to-reach controls and signature designs. The models will be released as part of Canon's continued development of its EF lens line-up, offering enhanced performance and improved functions that cater for the needs of photographers from beginners through to professionals.