On top of the 60d announcement and the other lens updates Canon has today introduced a second brand new L lens to their lineup alongside the 8-15 f4 L.  There exists a non-L 70-300 and also a 70-300 DO lens but this is the first L version of the lens.  The non-L lens was a good seller but the DO version was not due to a high price for the diffractive technology and also poor sharpness.  The new lens features Canon's latest 4-stop image stabilization as well as
The lens has also been designed to come in at a price point that allows many more people to take advantage of it.  A focal range of 70-300 is quite large and makes this a very versatile lens.  Ideal for people who want to perhaps travel with only a couple of lenses.  If the image quality is good enough then I can see travel photographers using this alongside a 24-70mm lens.  On a full frame camera that really would be all that you would need.  This will also make a great lens for the DSLR video shooting crowd.  Particularly those who already have some nice wide aperture primes less than 70mm, and need a long reach zoom for the odd occasion.  Using the engineering plastic that was seen on the 100mm f2.8 L IS Macro lens Canon have kept the weight of the lens down too ( just a touch over 1kg).  It doesn't quite compete against the 28-300 range of the new FX Nikon lens announced last week in terms of focal range, but its still an interesting product that I hope to be trying out as soon as they hit the shelves.  To keep things lightweight for my backcountry skiing photos I use the 70-200 f4 L IS but I would definitely like to compare this new 70-300 with that.  The extra 100mm range would be very nice!
The lens retails for $1599.
More info after the jump!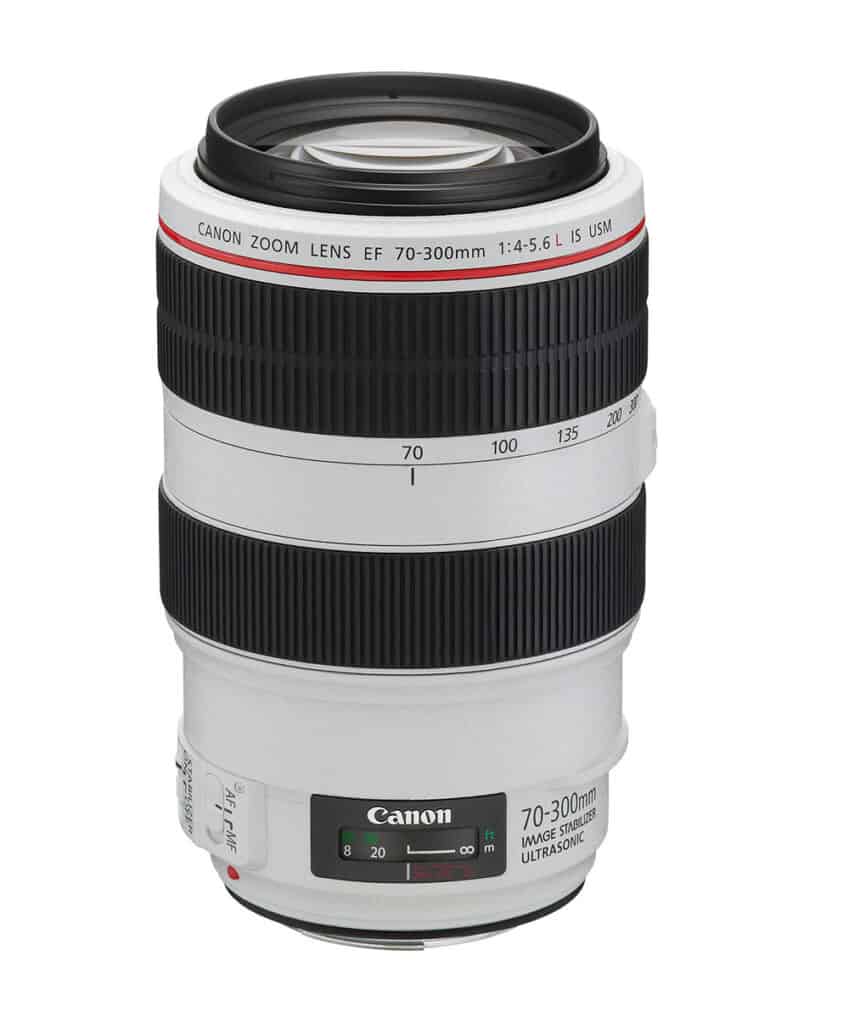 Full press release:
London, 26th August 2010 – Canon today announces the latest addition to its renowned L-series of professional lenses, the EF 70-300mm f/4-5.6L IS USM, designed to answer growing demand for a high performance zoom lens which offers outstanding mobility and versatility. The EF 70-300mm f/4-5.6L IS USM offers a 4.3x telephoto zoom range of 70-300mm, with a variable aperture of f/4-5.6.
The compact (143mm) design also features the build quality that photographers have come to expect from Canon's acclaimed L-series lenses. With its impressive focal range and travel-friendly size, the EF 70-300mm f/4-5.6L IS USM is ideally suited to professionals and advanced amateur photographers wishing to capture portraits, nature and action shots in superb detail.
Canon signature image quality
Thanks to two ultra-low dispersion (UD) elements and a floating lens group, the
EF 70-300mm f/4-5.6L IS USM captures stunning high-contrast, high-resolution images with low levels of chromatic aberration throughout the zoom range. The lens makes use of Canon's Super Spectra coatings, reducing ghosting and flare to ensure the highest possible image quality and minimising the requirement for extensive post processing.
Canon's advanced optical Image Stabilizer (IS) provides photographers with a four-stop IS advantage, enabling the capture of sharp images even when shooting at maximum zoom or in low light conditions, by allowing the use of slower shutter speeds than would usually be possible with handheld shooting.
An eight-blade circular aperture also offers excellent bokeh ideal for portraiture, producing a more pleasant background and creatively isolating the subject.
Autofocus (AF) is fast and quiet thanks to a ring-type USM AF motor, combined with the independent lens CPU and advanced AF algorithms to enable accurate, reliable focusing in all conditions. As with all Canon L series lenses, full time manual focus override is possible, allowing photographers to manually focus, even when the AF motor is engaged. With a minimum focusing distance of 1.2m (3.9ft) throughout the zoom range, photographers can achieve sharp results, even when close to the action.
L-series – robust performance in all conditions
Honouring the L-series heritage, the EF 70-300mm f/4-5.6L IS USM offers exceptional build quality, ideal for daily use by professionals and advanced amateurs. The lens includes environmental protection, allowing photographers to shoot in harsh conditions – even in the extremes of the desert or rainforest. Canon's new Fluorine Coating also makes cleaning the lens easier, preventing smears or streaking.
Professional accessories
As part of the L-series range, the EF 70-300mm f/4-5.6L IS USM is supplied with a lens hood ET-73B and lens case LP1424 as standard. In addition, an optional, dedicated tripod mount C (WII) can be directly attached to the lens. This allows it to be stabilised easily and the camera switched quickly from vertical to horizontal and back, without having to reposition the camera body on the tripod, perfect for fast-paced action with a variety of subjects.