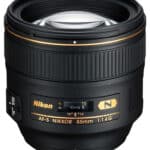 Its that time of year again where all the big manufacturers are preparing to serve up all the new goodies they have been working on just in time for the autumn's major consumer/trade shows.  Nikon kicked things off this evening by unveiling the d3100 camera and 4 new lenses.  Next up Canon introduced the successor to the S90 point and shoot camera (my personal favorite, never go anywhere without mine), the S95 and rather embarrassingly CNET unveiled details on the Canon G12 although it would seem that they got confused as it was not officially announced by Canon this evening.   I'll run through them really quickly below with main features and then I have a few comments below that.  All the products are already available for pre-order via B&H and Amazon using the links I have provided.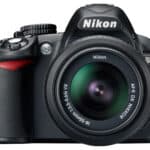 – 14.2MP, DX Format, CMOS sensor.
– ISO range of 100-3200 plus 6400 and 12,800.
– Frame rate up to 3fps, 11 AF points, HDMI out, SD, SDHC and SDXC cards.
– Video of 1080p at 24fps or 720p at 24fps/30fps. Full Time AF option during movie recording (and Live View) uses contrast detect autofocus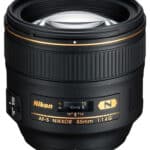 – Nano Crystal Coat Lens coating
– 9 blade aperture
– Internal focusing
– FX format coverage.
Nikon AF-S 24-120mm f/4G ED VR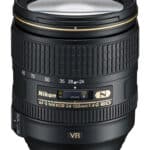 – Total overhaul of old version
– Silent Wave autofocus
– 4-Stop VR(II)
– Nano Crystal Coating, FX format coverage, 9 blade aperture.
Nikon AF-S 28-300mm f/3.5-5.6G ED VR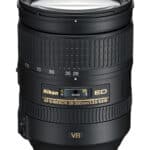 – 10.7x Zoom range , longest of any FX Nikon lens.
– Zoom lock mechanism to prevent zoom creep
– Silent Wave autofocus
– 4-Stop VR(II), FX format coverage, 9 blade aperture.
Nikon AF-S DX 55-300mm f/4.5-5.6G ED VR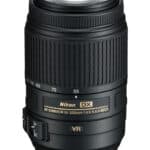 – DX format lens
– 9 Blade aperture
-Expected price $399.95 US
– Silent Wave autofocus, Image stabilization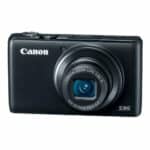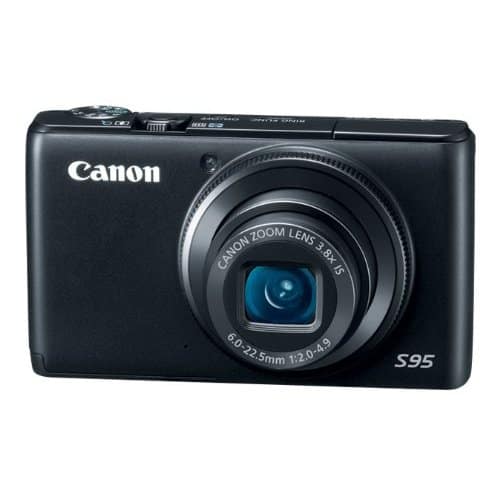 – High-sensitivity 10 MP CCD
– 28mm wide, 3.8x zoom lens, Hybrid IS
– 7.5 cm (3.0?) PureColor II G LCD
– HD movies, HDMI.  f2 lens, HDR mode
Canon G12 – Not officially announced yet but details have been leaked.
– Same sensor as the above S95
– HDR mode
– 2.8″ swivel LCD screen
– HD video recording
– 5x Optical zoom (28mm to 140mm)
Whew!  Lots of new stuff going on here then.  Whilst I'm not a Nikon shooter I like to stay in touch with whats going on out there and a few things caught my eye reading all these press releases this evening.  Firstly the 85mm 1.4 lens has been rumored for a long long time.  I think f1.4 is a great place to be because the Canon 85mm f1.2 lens is prohibitively expensive and VERY difficult to use at f1.2 anyway.  I think people are going to flock to this lens.  I'm not much interested in the 55-300 so i'll skip that, no particular opinion.  The 24-120mm f4 VR is stepping up directly against the Canon 24-105 f4 IS.  I'm sure before long there will be a direct comparison on the net and I'm sure that the Nikon is going to kick some ass.  The Canon 24-105 is a lens that I owned and whilst I used it a lot, I always selected it for versatility and never for its image quality.  It is the softest L lens that I have ever used and could really do with an upgrade now the Nikon version is out.  Its an amazing focal length.  Definitely the best walkaround/travel focal range.  Next up is the 28-300 lens and this is one that really caught my attention.  An FX format lens with that kind of zoom range is unique on the Nikon.  There is a Canon lens like this but the design is old and it is HUGE compared with the new Nikon version.  I'm really interested to see what kind of quality Nikon are managing to squeeze out of this new lens.  For my type of work where I have to ski and travel with my gear, imagine if there was a lens like this that was sharp enough to live up to my expectations!  I would only need one lens!  Add the 4 stop VR II to this lens and it looks like a really enticing package.  I think this will be a big big seller if the image quality is even just slightly more than average.
The other thing of note is the continuous autofocus on the video mode of the d3100.  Time and reviews will tell if it is fast enough.  Contrast detect AF tends to be pretty slow, but I expect to see this sort of thing now in nearly all the cameras, and eventually the speed will…. speed up.  I hope.  Other than that nothing too special in the d3100.
On to the Canon P&S cameras then.  Slightly disappointing upgrades on these ones.  I'm not sure why the G12 did not get an official announcement but the details are out there.  I own the S90 and love it, as did most people.  The biggest gripe reviewers had was lack of HD video so that point has been addressed.  Canon have also added an HDR mode and multiple aspect ratios.  The G12 will also gain these upgrades and neither camera received any ergonomic upgrades that I can see from the photos.  They did add H-IS ( hybrid image stabilization) to both cameras though which should get you at least another stop of hand hold-ability in low light.  But no word yet as to whether is is quite as effective as the H-IS in the Canon 100mm Macro L IS lens.
Soon enough I think we will see some press releases from Canon too so keep your eyes peeled!  Always an exciting time of year for new gear!