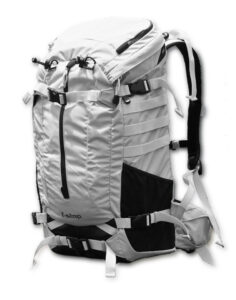 Regular readers of the blog will know that I use mainly use the F-Stop Satori to carry my gear around. I am also part of the F-Stop Faction team. For some time now the guys at F-Stop have been working on a new pack called the Loka. With input from all the Faction members they have created a new pack that slots into the Mountain Series lineup below the Satori and the Tilopa in sizing. The new pack is now up for pre-order and the first production versions are expected to be delivered in late August. As soon as I have one in my hands I will post more information and a video so people can get a really good look at it. An enormous amount of time and effort has gone into making this pack. Prototypes and design revisions have been out in the field with product developer Ian Millar for some time. Everything that has been said about previous packs has been taken into account and I really think that people are going to love what they see. Some of the important things to mention are that the pack is now compatible with a hydration system. The water bladder is stored in its own separate removable section of the bag to keep it away from your gear. The sizing of the pack was designed around the newly re-designed large sized ICU, but importantly you will also have the option to order it with the medium or the small ICU, or any combination of the 3. So if you want to just roll with a camera and one lens and then some food and clothing in the rest of the bag, the small ICU will work just great. But if you want to take 2 cameras and 5 lenses then just pack up the large ICU and slide it into the bag. Versatility is taken to a whole new level with this new option from F-Stop. This will be my bag of choice next winter when I am shooting skiing and snowboarding in resorts, can't wait to get my hands on one! The guys are also busy developing a ton of exciting new products so keep an eye out for more announcements in the future!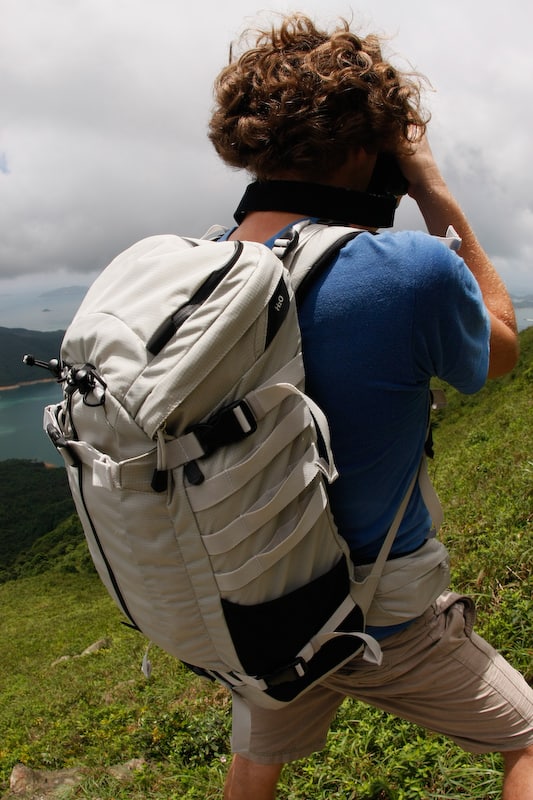 Info from the F-Stop website:
Functionality Remarks:
The perfect choice to carry your gearout to the slopes or down the trail. Ideal for short trips or just around town with your essential gear.
Loka (and all Mountain Series backpacks) work with Pro Small, Medium, Large ICUs so you can use the correct ICU for the trip. Smaller ICU for less camera gear and more other stuff, or an extra ICU for all Camera gear.
Airline Carry-On Safe – Below the legal size limits for airlines
Molle attachment points work with every piece from our Dakota Component System and the internationally standardized Molle System.
Internal Un-Padded Laptop Sleeve.
Rip Stop nylon and high density foam make this backpack a workhorse that stands up to abuse.
Full sized hip belt, padded shoulder straps, and adjustable sternum strap allow you to carry heavy loads easier.
Numerous, Large external pockets and straps fit tripod, snow shovel, snowboard, skis, and almost anything else you want to carry.
Technical & Materials Details:
Volume: 37 Liter / 2,260 Cubic Inches
Weight: 1565 Grams – 3.45lbs (No ICU)
Dimensions: 12.6″x 23″ x 8.5″ (60cm x 32cm x 22cm)
Internal Compartment Dimensions: 12″x 22″x 8
Torso Length: 18.5″ – Ideal for 5'6″ to 6'2″ (167cm to 188c"m)
Aluminum internal Frame for support carrying heavy loads.
Fabric Info: Ballistic Rip-stop Nylon, Abrasion Resistant Nylon Webbing, High Density foam, Heavy Gauge Zippers, YKK Waterproof Zippers, Waterproof Urethane coasted mesh