Peak Design have launched a new travel tripod on Kickstarter and based on their past successes with the crowd funding platform, it should come as no surprise that they blew past the $2million funding mark in a single day. Smashing their $500,000 goal with 57 days still to go.
"During my travels in 2008 I began wondering why on Earth my tripod was so big. The thing was full of negative space and knobs, and I felt like something designed for portability could do much better,"

Peak Design CEO, Peter Dering.
During the campaign the new Peak Design Travel Tripod will be available for a considerable discount over the final retail price. Available in both carbon and aluminum, the pricing is as follows:
With a packed diameter of just 3.25 inches and a packed length of 15.5 inches this is an incredibly compact tripod, yet it manages to extend to a maximum height of 60 inches!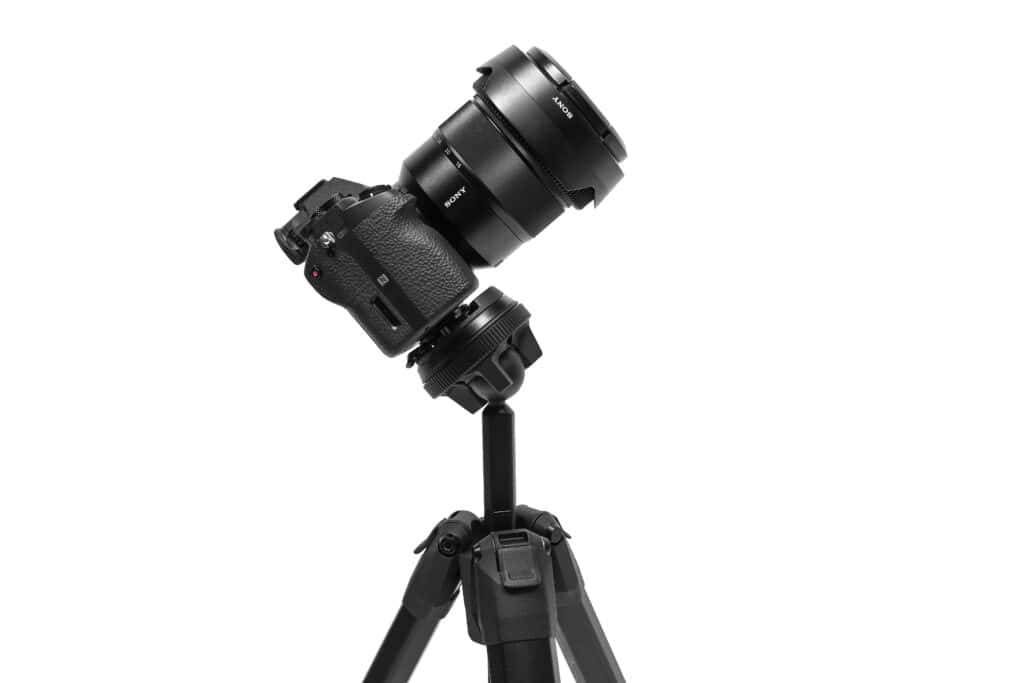 On top of the headlining dimensions of this tripod, Peak Design have also built a rather clever inverted ballhead into the product in order to keep the user experience consistent, and keep the overall size down. Frankly the 15.5 inch packed length is already impressive, but when you consider that this also includes the ballhead it makes it even more incredible!
I look forward to getting my hands on one of these to give you guys some more information, but at first glance it seems like Peak Design have another hit on their hands. Exciting to see some innovation in the tripod sector!
Full Specifications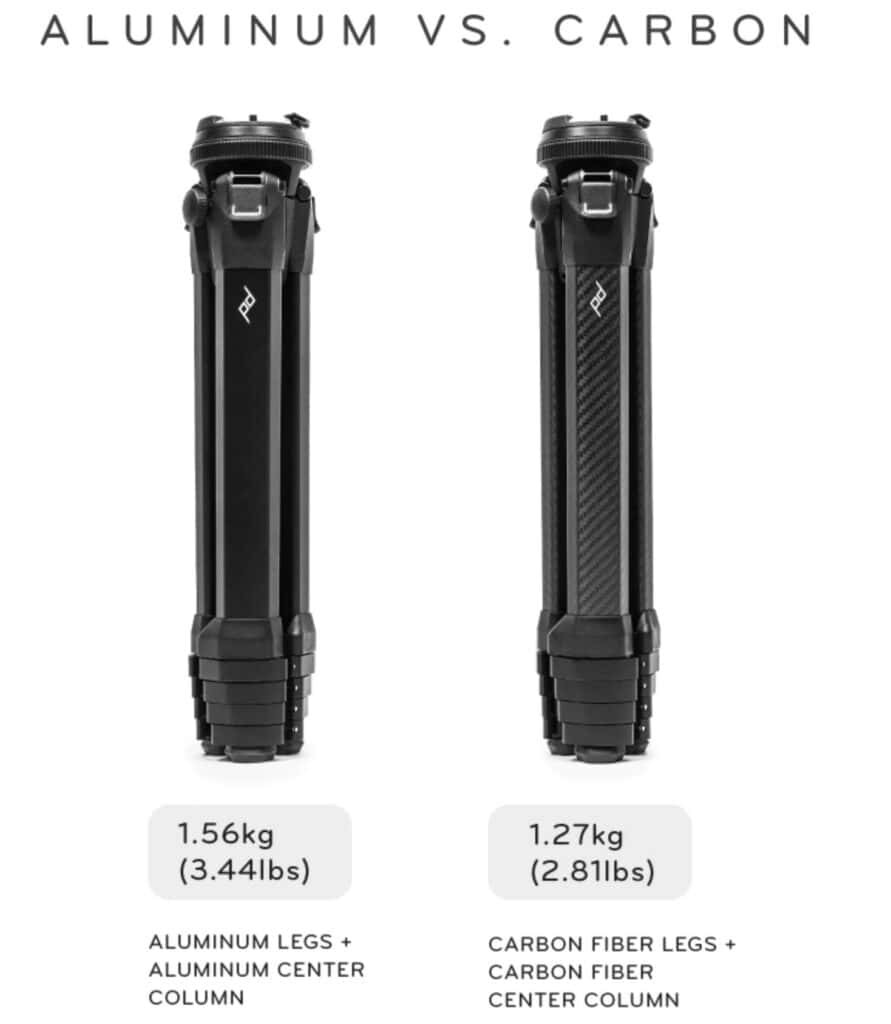 Weight: Alloy: 1.56 kg (3.44 lbs) Carbon: 1.27 kg (2.81 lbs)
Weight Capacity: 9.1 kg (20 lbs)*
*Optimized for pro setups, up to full-frame DSLR + telephoto lens

Collapsed Dimensions:
Length: 39.4 cm (15.5")
Max Diameter: 8.3 cm (3.25")

Deployed Dimensions:
Max height (center column raised): 152.4 cm (60″)
Max height (center column down): 130.2 cm (51.25″)
Min height (low mode): 14 cm (5.5")

Leg sections: 5
Leg locks: aluminum cams
Materials: Ball head, hub, load hook: Powdercoated A380 aluminum
Legs: Anodized 6061-T6 aluminum (Alloy), Carbon F'n fiber (Carbon)