Anker make a ton of awesome power accessories and the PowerPort Cube is my new favourite travel power strip.
Sometimes you just can't find enough power sockets in a hotel room so a power strip is a useful travel accessory. The problem is that traditional power strips, with their side-by-side sockets, often make it difficult to plug in multiple battery chargers.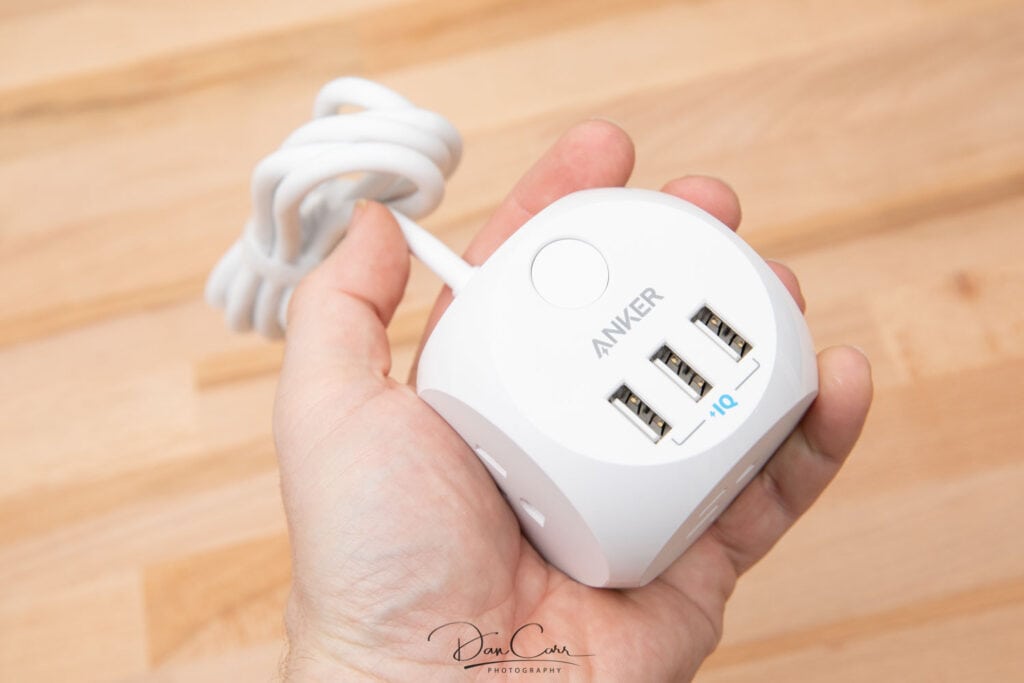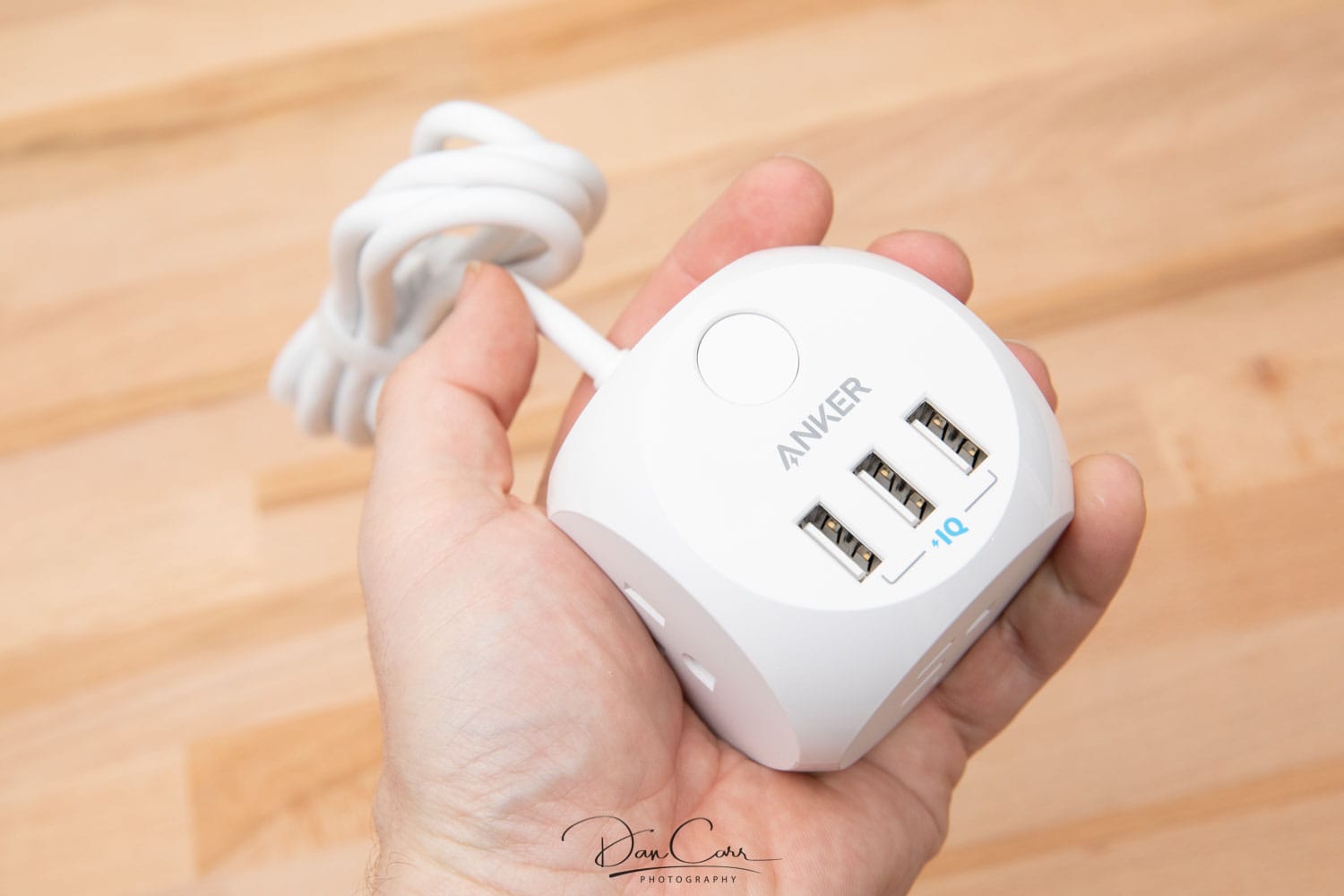 The cubic shape of the Anker PowerPort Cube solves this problem entirely, and it even has three USB ports on it too, so you can keep your phone and other smaller devices charged. This thing solves so many charging issues on the road!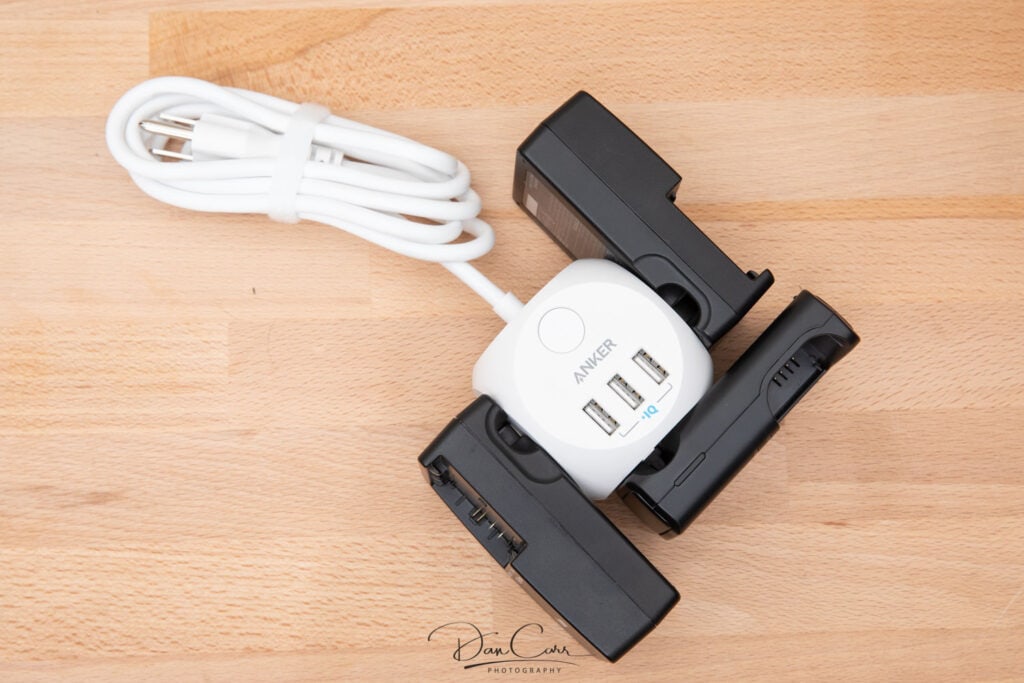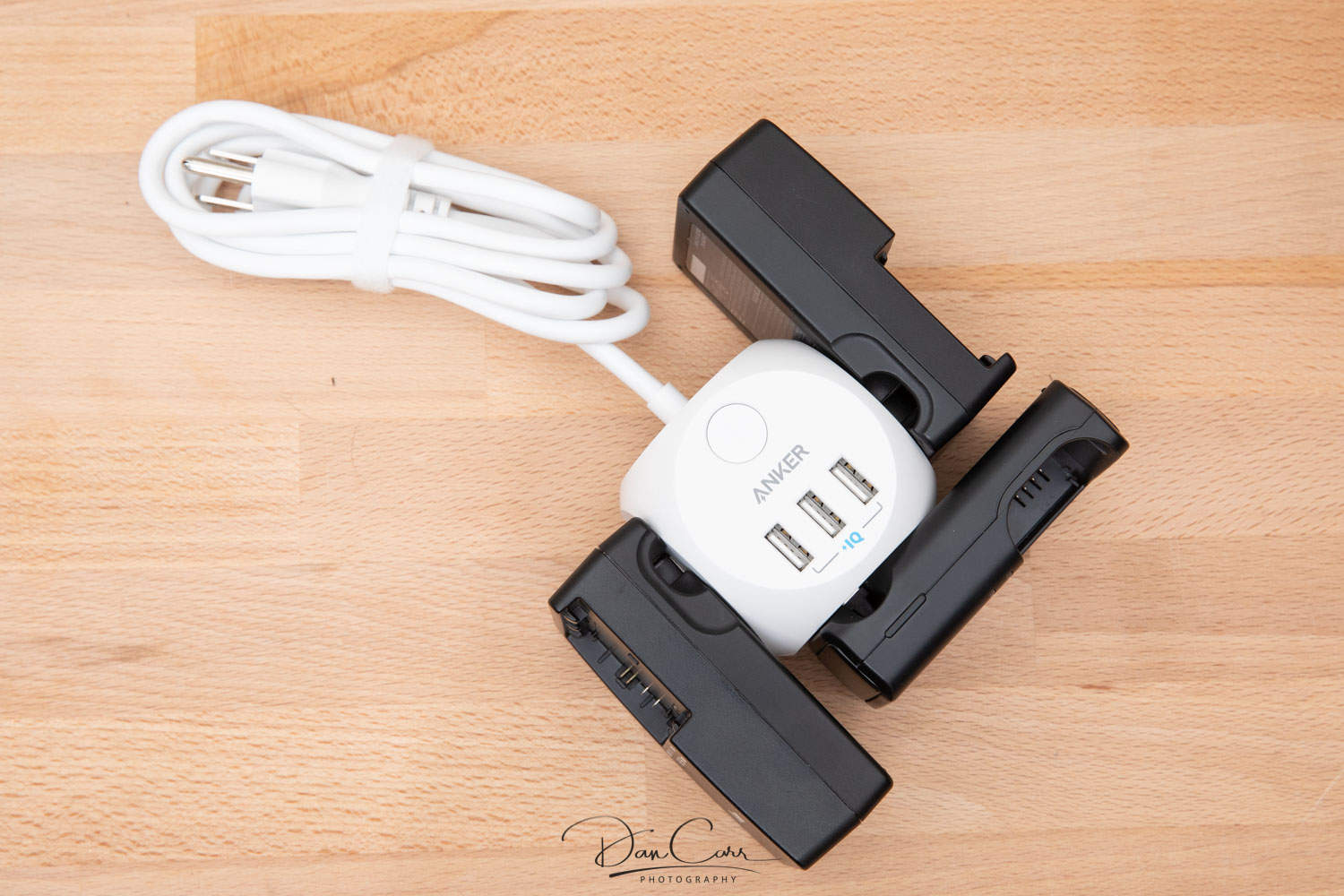 Importantly, it will work with any voltage from 90V – 264V, so you can use it anywhere in the world.
NOTE: In the user manual, and on the unit itself, the input is marked as 125VAC which suggests it only works with 125v input. This is WRONG. I actually contacted Anker about this through a media representative and they checked with the product engineers. The US units all have 125VAC on them purely to comply with some federal regulations. Straight from the horse's mouth, I was told you can absolutely use 90V – 264V with this thing.
I'll be keeping this in my travel roller bag from now on!