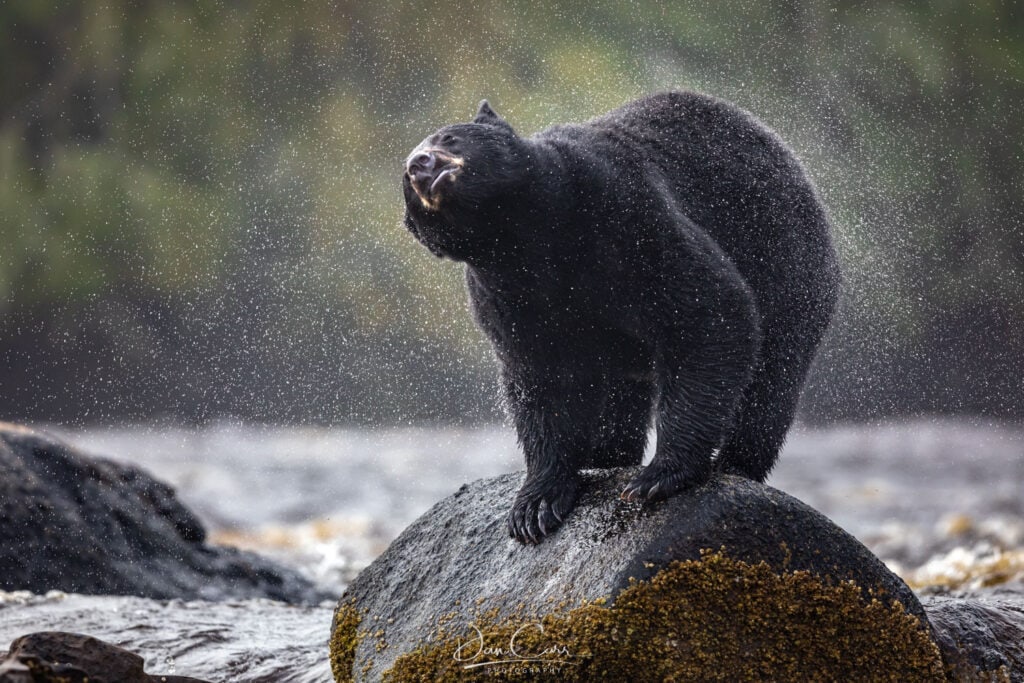 Last week I was on another wildlife photography trip on Vancouver Island as I continue to gather images for a project I'm working on. The salmon were running and this brings black bears out of the forests and into the coastal tidal pools to look for tasty sushi snacks.
That all sounds great, but I had one big problem: Weather!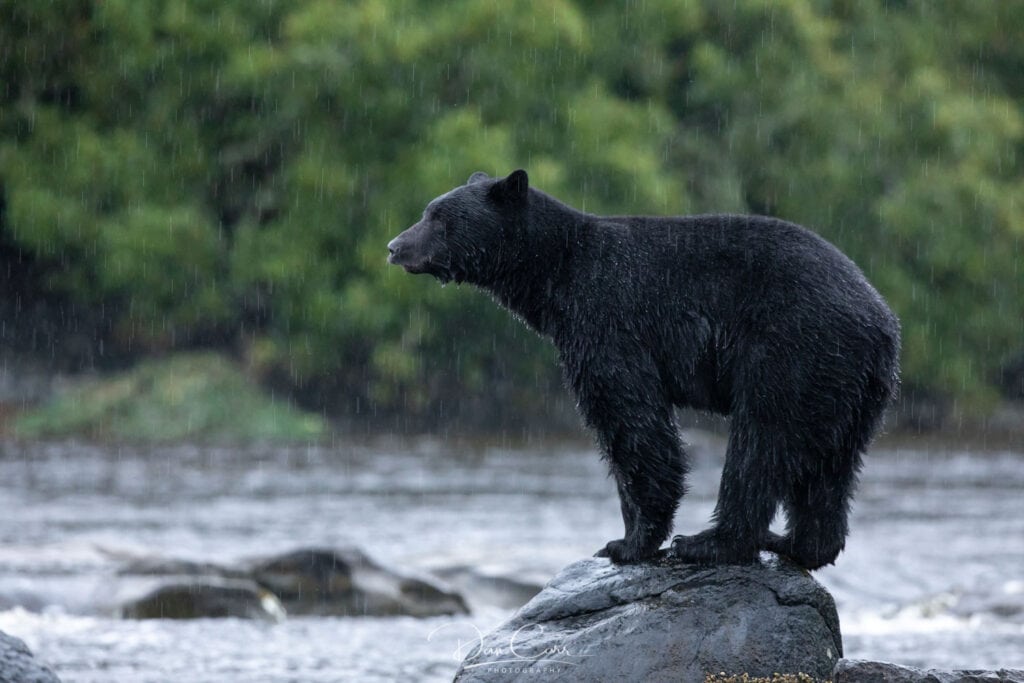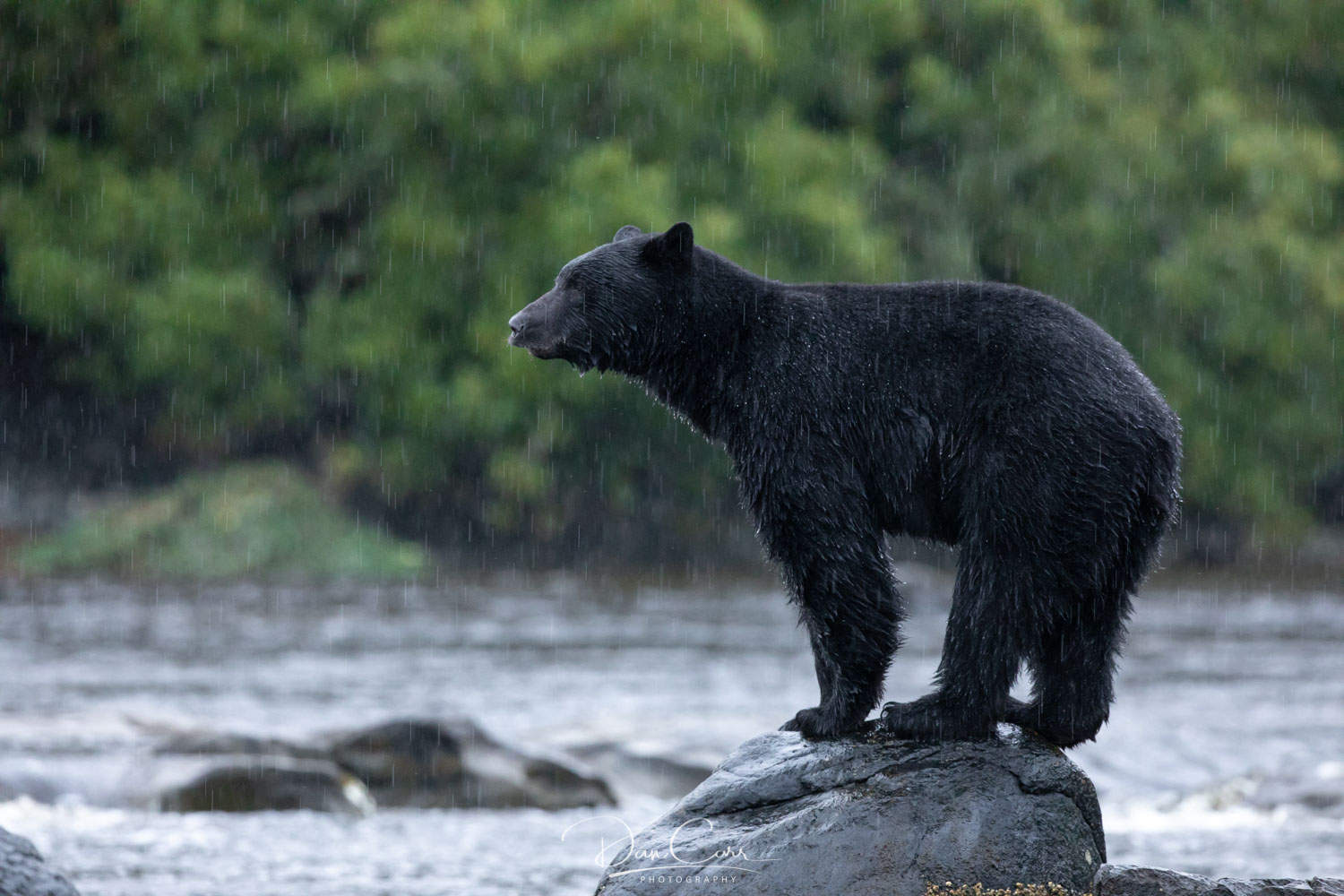 I (actually the salmon) had picked a real stinker of a week to be out on the coast, photographing for hours and hours ever day. This was, without a doubt, the wettest I have ever gotten whilst taking photos. I'm talking the kind of rain that works its way through your best Gore-tex layers and manages to make it onto your skin in amounts that run down the inside of your pants to soak your shoes from the inside out!
What to do? Keep shooting of course!
Whilst there are certain types of photography that simply can't be done in the rain, wildlife photography isn't one of them. If the salmon are there, the bears are there – rain or shine. Being able to continue my work in these kinds of torrential conditions is really important, and it often creates more uniques images, such as the one of the bear shaking the rain off his fur coat. When you're wet and shivering in the cold it kind of sucks, but that will pass and you might be left with some really special images.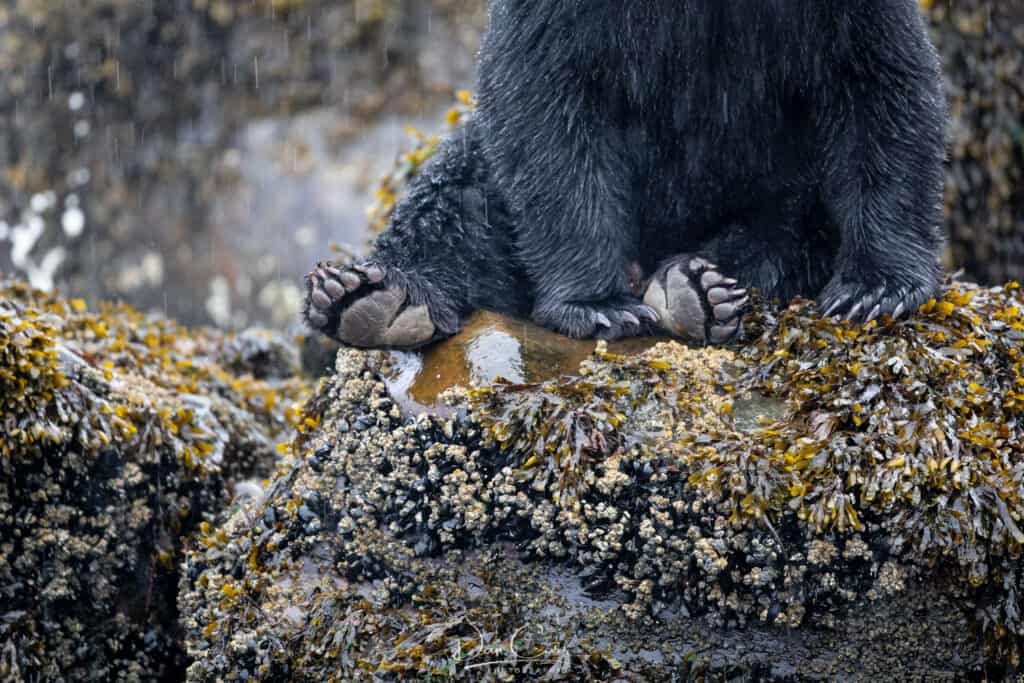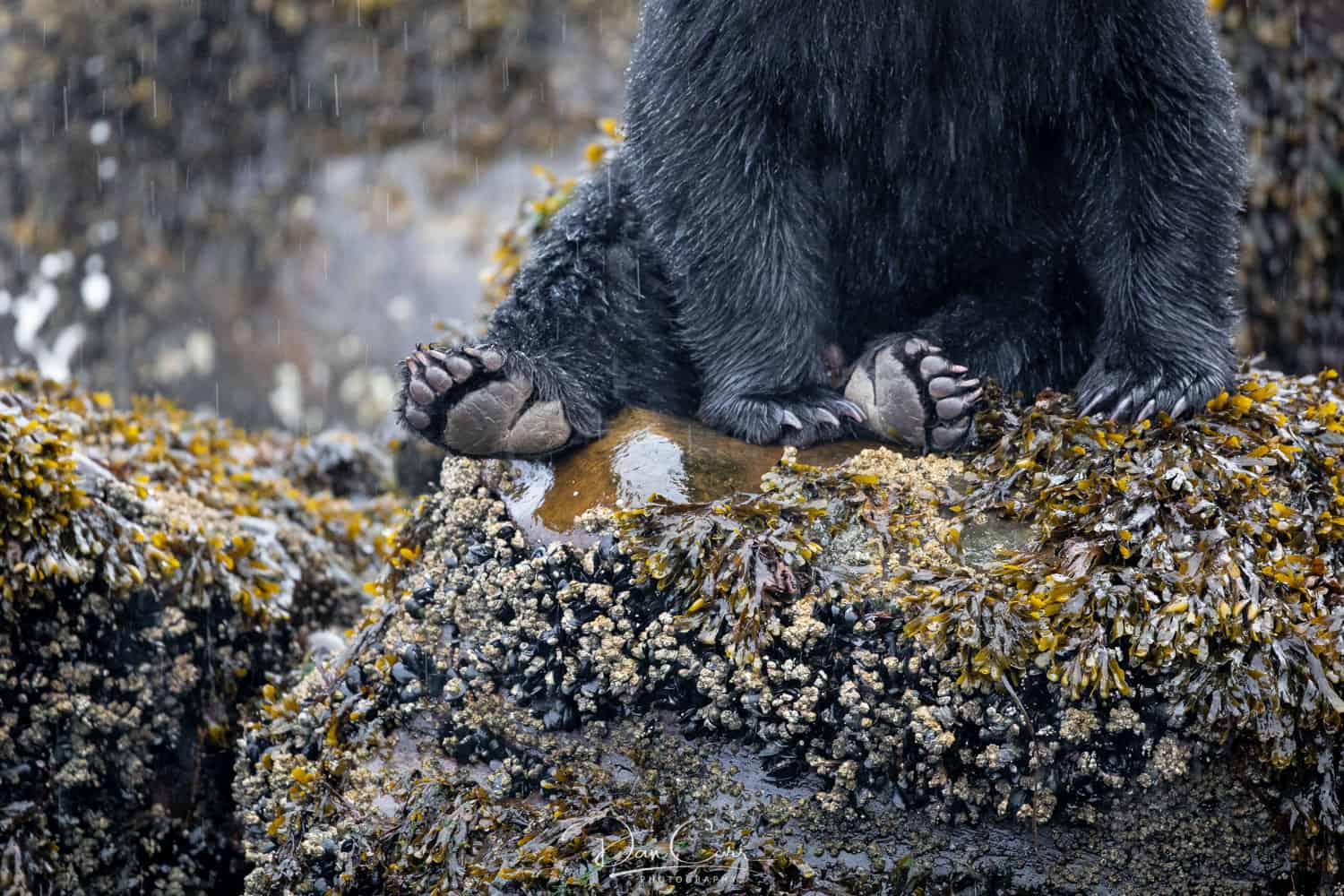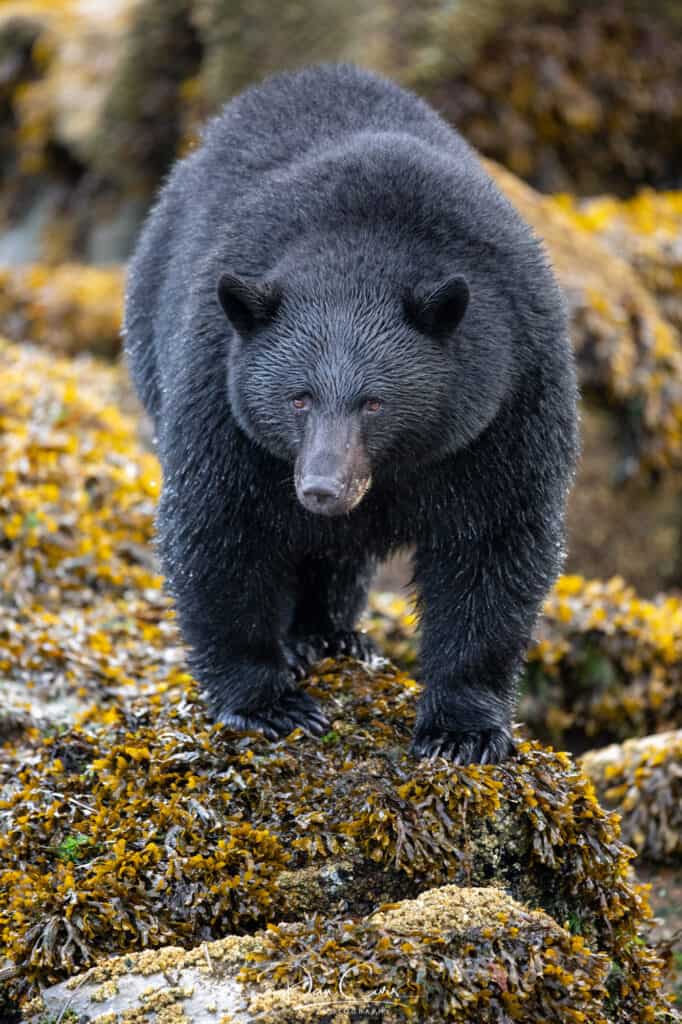 Think Tank's New Hydrophobia V3 Rain Cover Series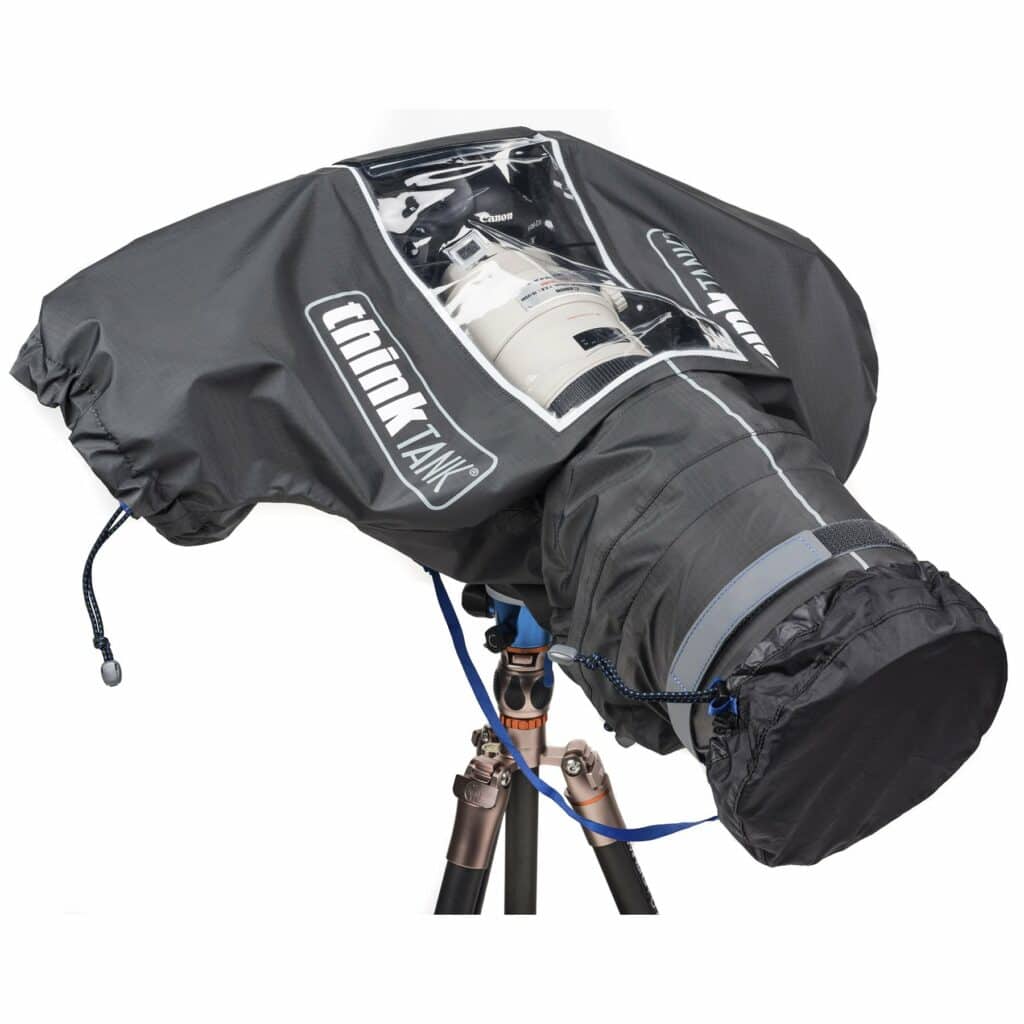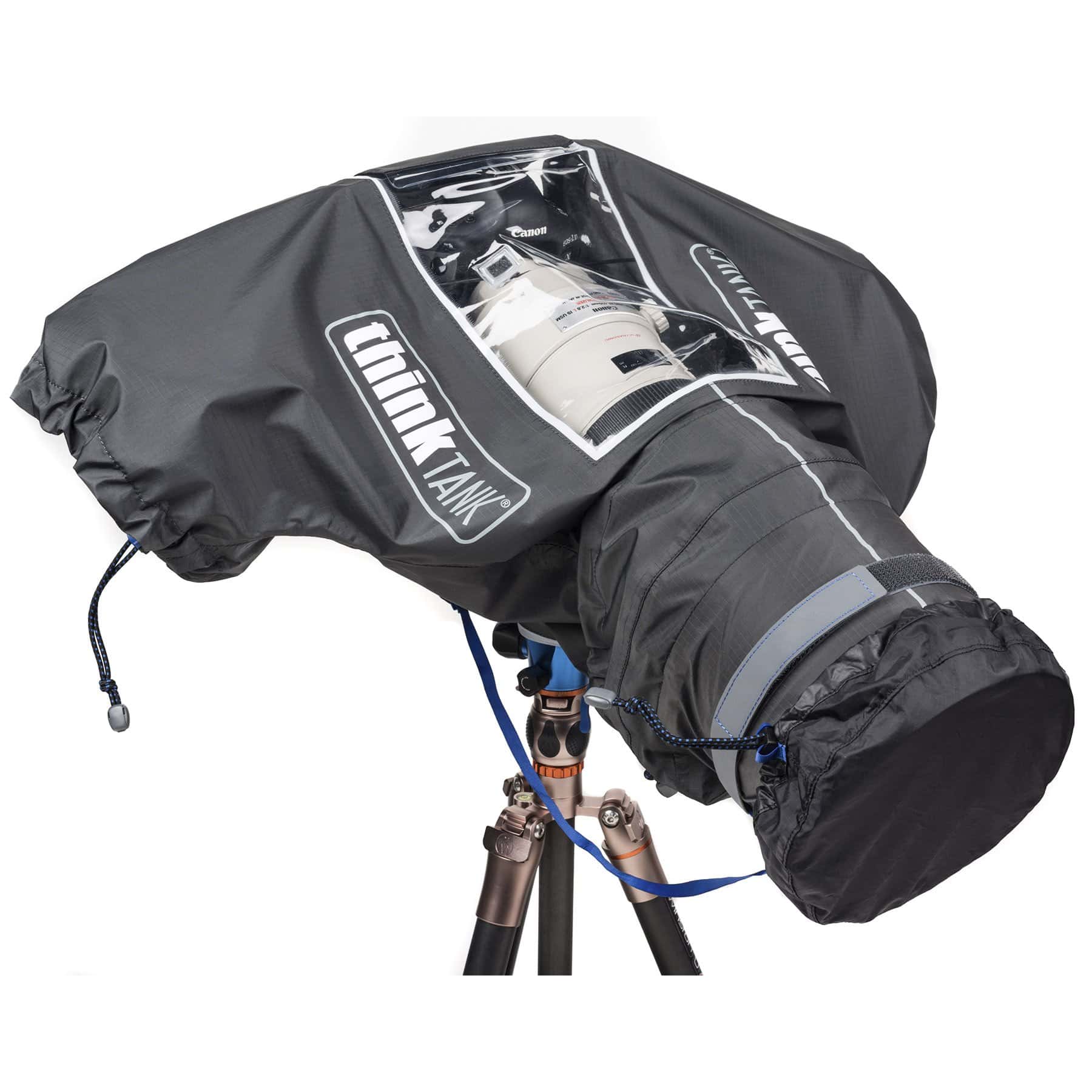 This week my friends at Think Tank Photo launched a new V3 series of the Hydrophobia rain covers, and there's several important things to note about this announcement:
Prices have come down! I think this is due to competition in the marketplace, because there's nothing lesser about the v3 covers. In fact some of them now comes with a shoulder strap which they actually sell separately for $20, so these are now much better value.
Eyepiece prices have been slashed! To complete the water sealing on the cover, the Hydrophobias need a camera-specific eyepiece. They used to be $35 each, now they are only $20 each.
Now available for Sony mirrorless! Yep, mirrorless covers have been added, and there's already an eyepiece for the Sony cameras.
New sizes! As well as the 70-200 size and the 300-600 size, there's a new 24-70 size that's designed for short primes and wide-angle lenses. The 70-200 size and 24-70 size is available in both a mirrorless and a DSLR version so in total there are now five different Hydrophobias
New Emergency Rain Cover! If you need something that is a bit lighter, less bulk and cheaper than the fully-fledged Hydrophobia, Think Tank also launched a pair of new Emergency Rain Covers. These are designed to be simpler solutions that can always stay in your bag for that unexpected downpour. They don't have eyepieces, but they do have a clear plastic back and a unique method of securing the cover to the camera's hot-shoe.
Shoulder strap included! The 70-200 and 24-70 versions of the Hydrophobia covers now include the Think Tank shoulder strap at no extra cost. (removable if you want to use an existing strap)
Front element cover included! Unlike all the other camera rain covers I know about, Think Tank include a waterproof cover for the front lens element, which is great when waiting for prolonged periods, or when moving around with the camera over your shoulder. Sideways rain?! No problem.
I've had the V1 Hydrophobia and I've had the V2 Hydrophobia, now I'm looking forward to using the V3 in various sizes!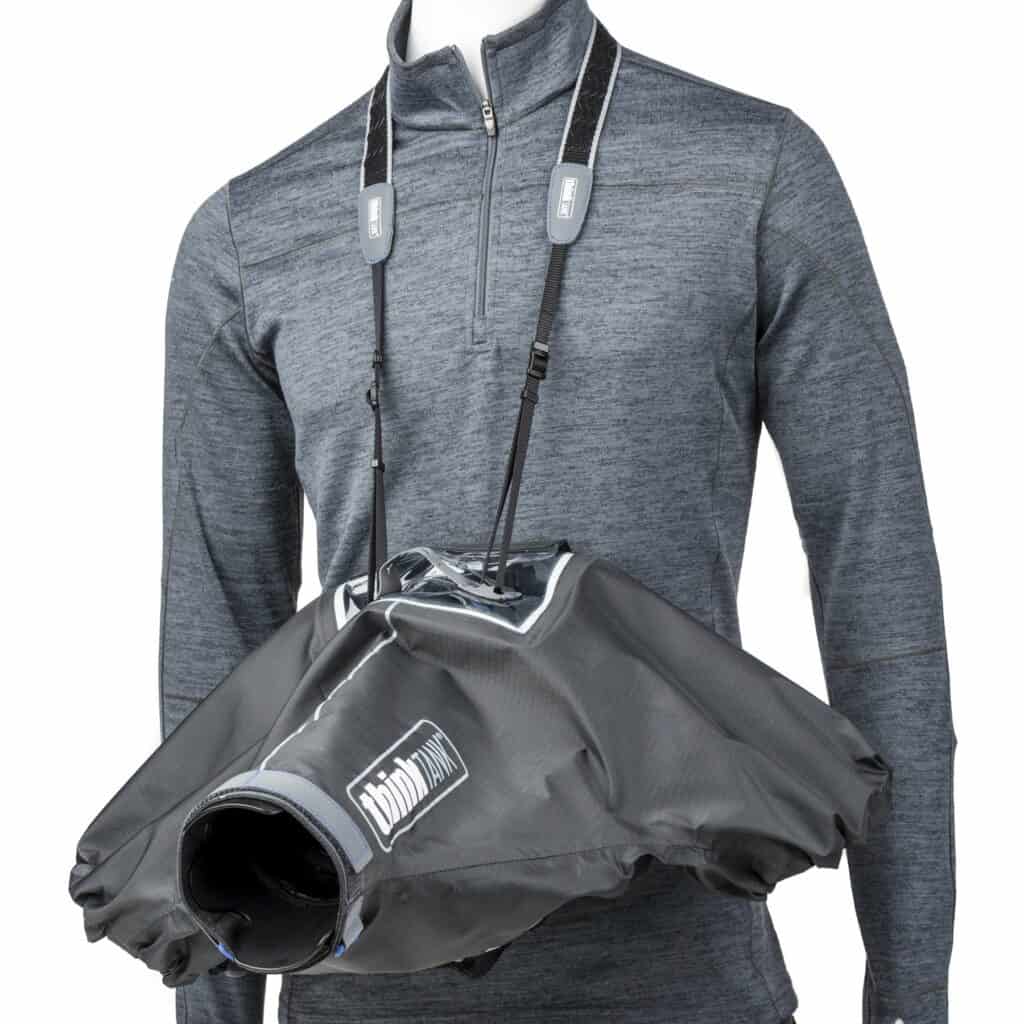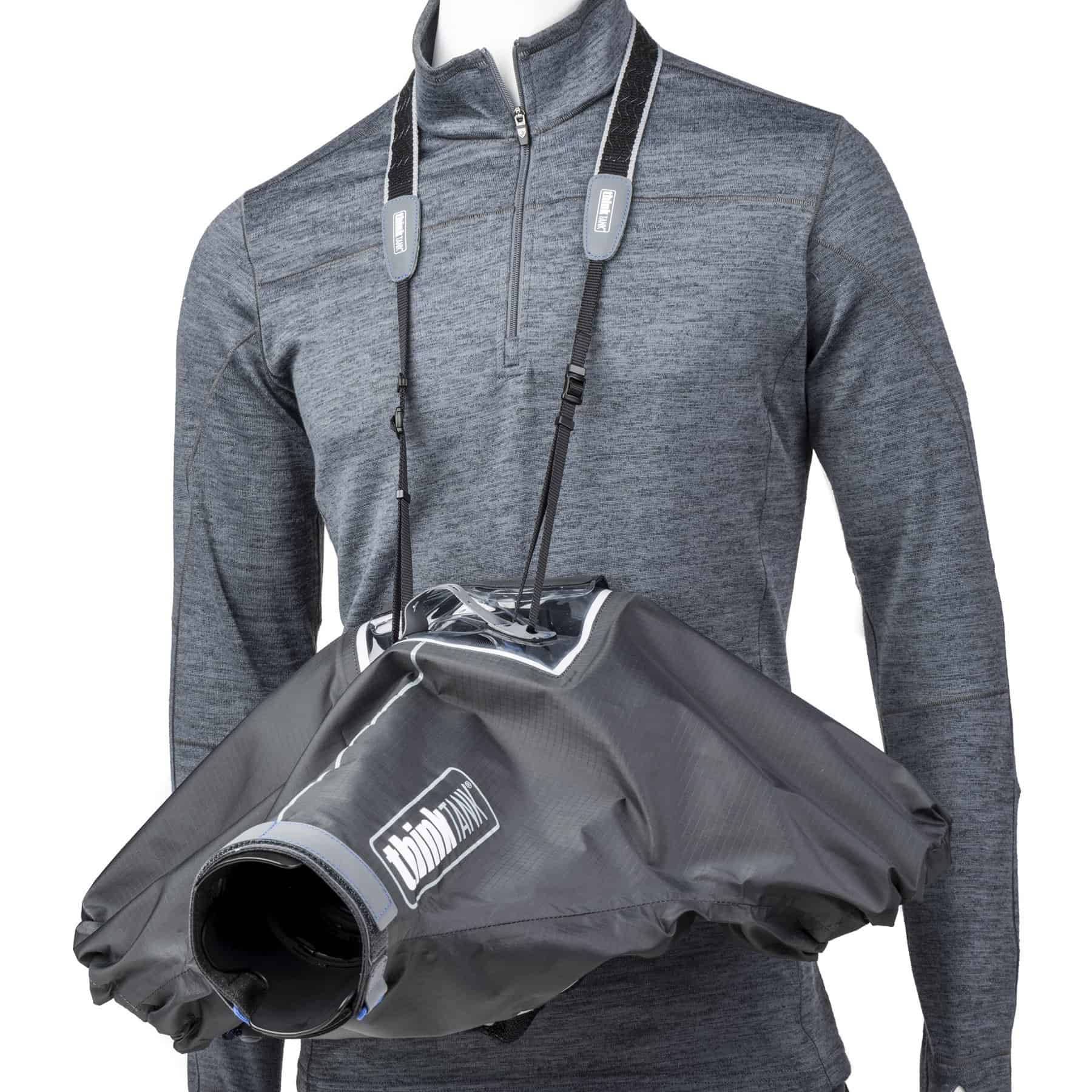 Isn't it great when a company improves a product and lowers the prices at the same time 🙂
Buy and Get a Free Gift
As always with Think Tank products, you can get yourself a free gift if you spend more than $50 in their online store having clicked through one of my links, like this one. Of course any one of these new Storyteller bags would qualify you for that offer. You can read more about the offer here if you need more details.