Peak Design are expanding their lineup of photography bags with the addition of the Travel Backpack 45L. This bag is actually adjustable in volume from 30-45L to accommodate a variety of airline regulations, and the interior of the bag is customizable with three different sizes of Photo Cubes to suit your combination of camera gear and travel necessities. There's even an additional selection of travel centric accessories such as tech organizers and a wash bag.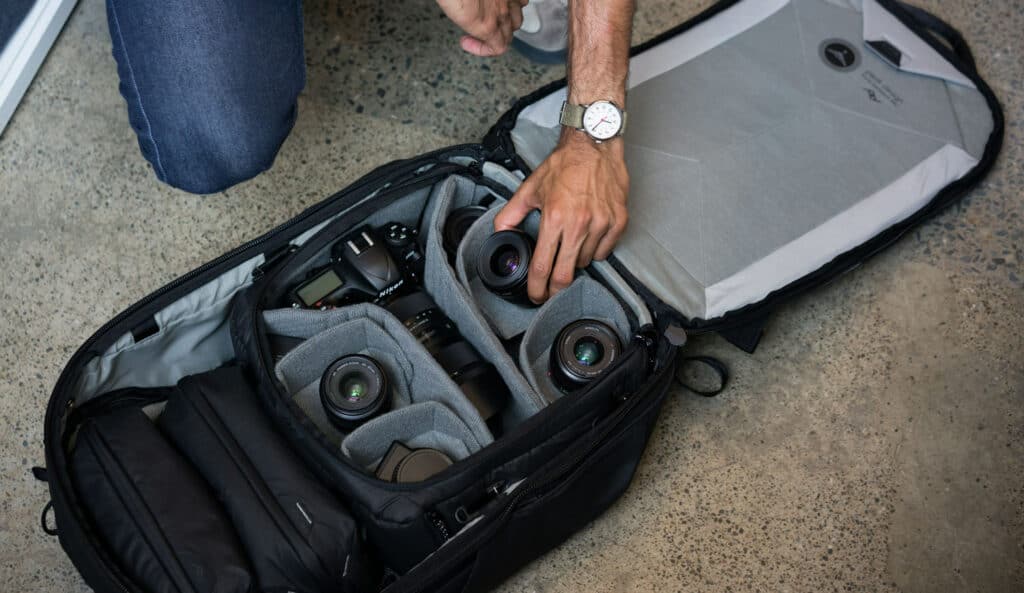 Your camera gear can be accessed from the side of the bag, or with a full back panel opening, and there's a dedicated tripod carrying sleeve on the side. The Travel Backpack 45L was originally launched on Kickstarter where it raised over $5million, and if you missed that it will be available in the Peak Design store before the holiday season.
If you would like to be notified when it becomes available, just click the green button below. When they are ready, I will send you a quick email, and an exclusive 10% discount coupon for your entire order! That'll save you $30 on the bag alone!
Full Review
I got my hands on a pre-production version of the bag and did a full review of Peak Design Travel Backpack for Shutter Muse.
Click to view larger images.