This blog post stands alone as useful information for people that are interested in finding a top grade, but lightweight tripod for backpacking with a camera, but it's also part of a broader post series about lightening my load when backpacking. You may find it useful to read the first post in that series, which details my quest for shedding some weight from my usual overnight hiking kit.
Do You Really Need a Tripod for Backpacking?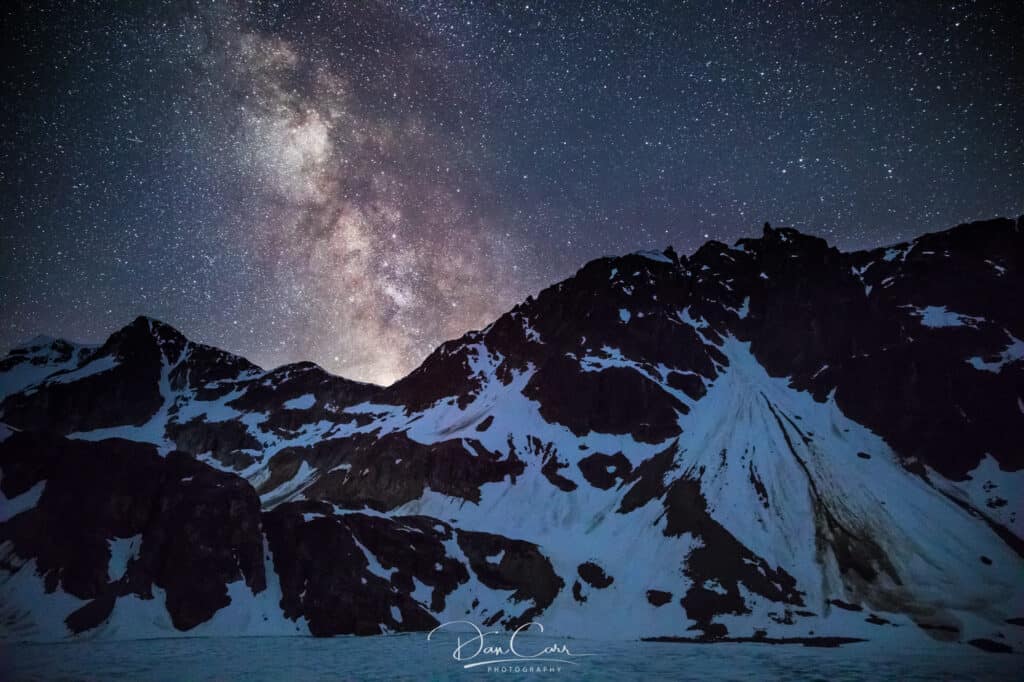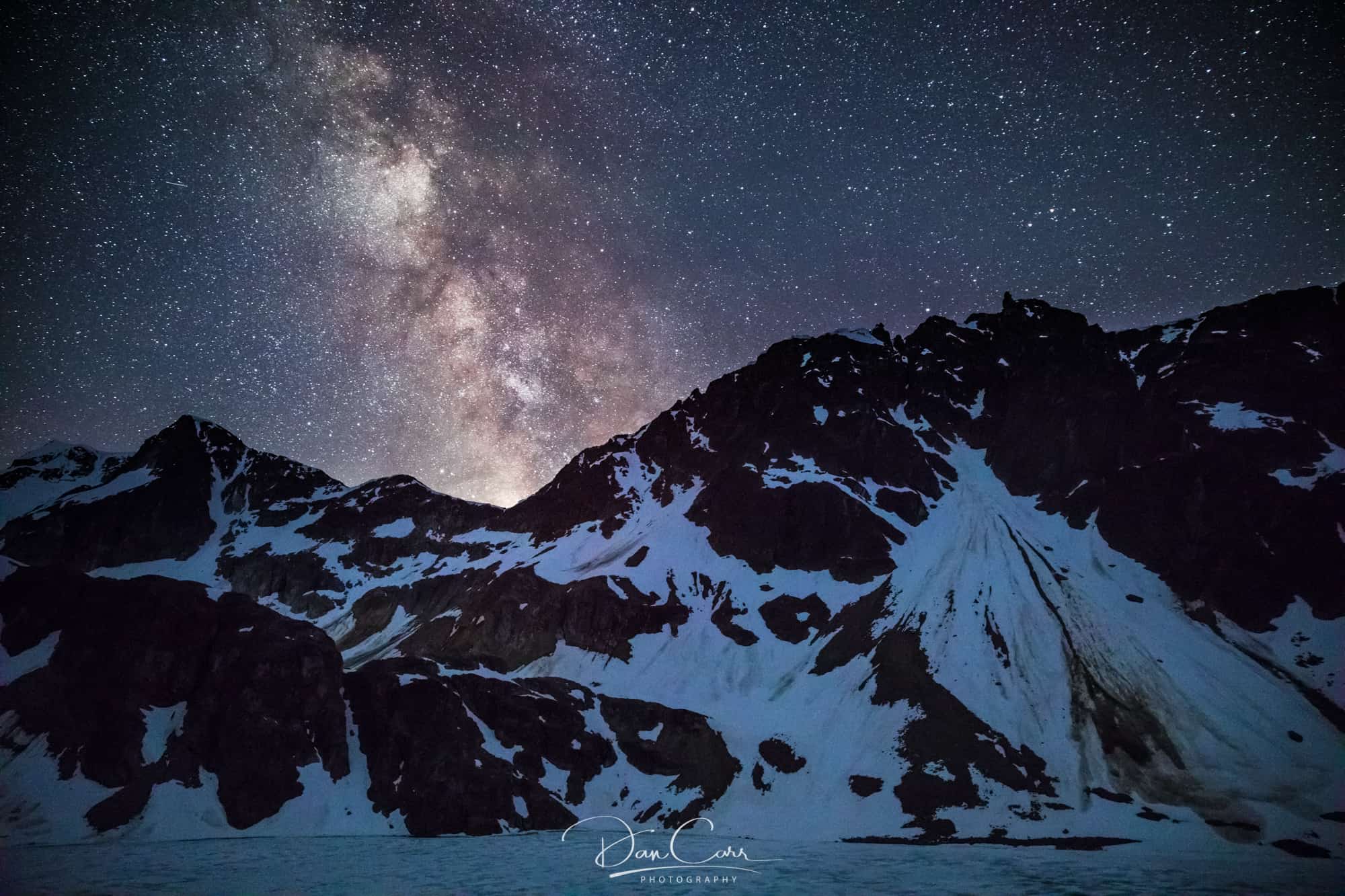 I would say need is a bit strong, but there are most definitely many images that I've gotten over the years which wouldn't have been possible without a tripod, for example the above image of the Milky Way rising above Wedgemount Lake in British Columbia. Photography is my job, so I never like to feel as though an opportunity has passed me by because that's potentially money left on the table, and I do need to eat! If you don't make your living from photography then you may deem the hassle of a tripod to be unnecessary, particularly if your love of photography often comes from people and lifestyle images which are certainly possible without a tripod's added stability. If landscape photography is your love though, I think it's worth it. Flattening the waters on a lake with a long exposure, shooting star trails in areas with less light pollution and getting the absolute best out of your lenses by stopping them down to the sharpest aperture are just a few ways that it can help.
The problem is that tripods are often pretty heavy, and for some reason people seem to dislike spending the right amount of money on a good one. If you're someone that shudders at the thought of spending more than $100 on a tripod then I might as well stop you right here because this post is a no holds barred solution to the question. I realize that many people won't be able to afford, or at least want to spend the money on an ultralight tripod like this, but this isn't a post called "What's the best mid-range travel tripod?", this post is about the ultimate solution.
The Best Lightweight Tripod
The tripod we're talking about today is the Really Right Stuff TFC-14, paired with the Really Right Stuff BC-18 Microball, and the combination of these two items is quite remarkable. RRS have sold a TQC-14 tripod for many years, and it was my go-to tripod when travelling ever since they first launched it. The TQC version had a quick column in the middle to add additional height, but with the newer TFC version they have done away with the column to save some weight. I snapped up a TFC-14 as soon as I saw it on their website, and if you have a TQC-14 tripod already, they actually sell a conversion kit, because the legs are the same between the two models. Nice of them to offer that I think!
The 4-section tripod folds down to just 17.2″ in length which not only means that your pack doesn't feel too lopsided when it's mounted on the side of a pack as is most common, but it also means that it'll actually fit inside many packs which might be handy if you want to keep it dry or free from dust. A lot of larger hiking packs, like my 50L Arcteryx Bora 50, have a "kagaroo pocket' on the front for quickly accessible layers, and I've also found it a good spot for this small tripod.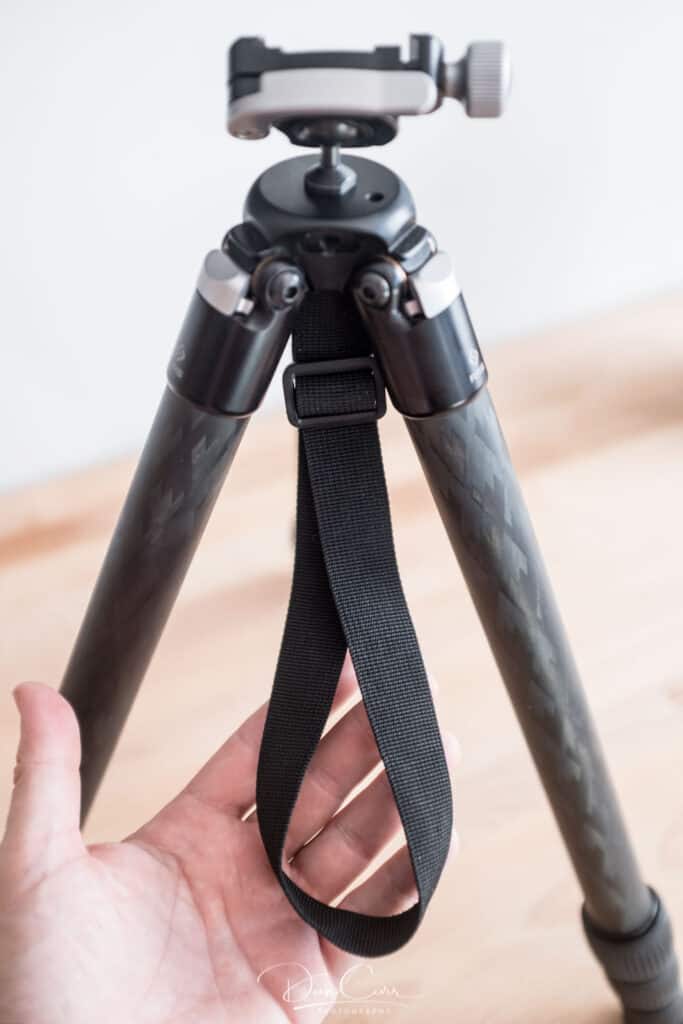 The TFC-14 weighs 1060g on my scale, and the TQC-14 that I used to use weighs 1200g, giving me a weight saving of 140g. I've no doubt that if you hunted around through the hundreds of other tripods on B&H Photo, that you might find one that is a little lighter, but I seriously doubt that it would match the TFC-14's stability because this thing is conservatively rated to hold 11.3kg (25lbs). For reference, a Canon 5D Mark IV weighs about 1.5KG, so it's barely breaking 1/10th of the tripod's capacity. Of course it's good not to get too close to a tripod's capacity because this leaves plenty of stability. For anyone worried about that sort of thing, I'll simply direct you to the earlier Milky Way image which was a 15 second exposure with a 5D Mark IV and a 24-70 f/2.8 L II on it. It's as sharp as you could ever hope it to be.
BC-18 Microball
I used to use the RRS BH-30 ballhead on my TQC-14, but there is a lighter weight option called the BC-18 Microball which is really quite unique. This little thing isn't like a conventional ballhead and it lacks some of the movement of a regular ballhead, but more than makes up for it with its diminutive size and weight. The most important thing to know about it is that you can't "flop" the head over at 90 degrees because it only has about 45 degrees of tilt available in every direction. In order to take a photo in portrait orientation you need to be using an L-bracket on your camera (see photos). I have L-brackets on all my cameras, so this isn't a big deal. The BC-18 can hold a truly staggering amount of weight for its size. I've used everything up to my gigantic Canon 200-400 f/4 L IS, which is one of the heaviest supertelephoto lenses on the planet! I certainly trust it with a pro DSLR setup of practically any size.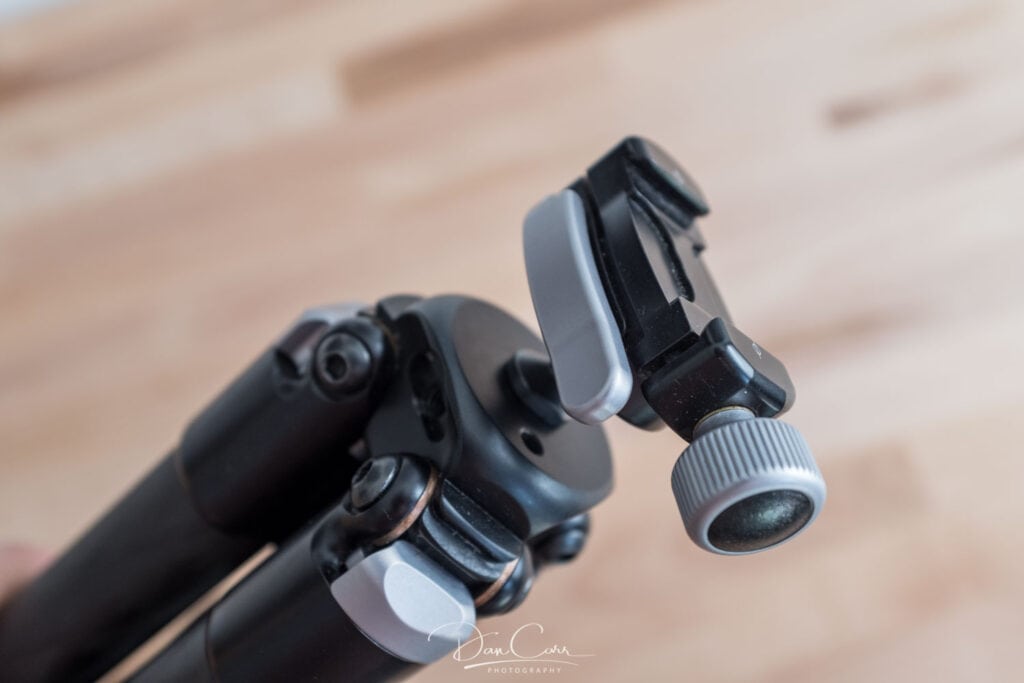 Running Totals
The BH-30 weighs 328g as I had it configured with a QR clamp, but the BC-18 only weighs 109g! Thats a further 219g weight saving for my little load lightening project! The combined weight saving of moving to the lighter TFC-14 from the TQC-14, ad the BC-18 from the BH-30, is 359g.
If you're keeping score in my little weight saving project that I've been documenting recently, I was previously up to 1617g of savings, so this now brings my total to 1976g! Two kilograms (4.4lbs)! We're rapidly approaching the weight of a Canon 5D Mark IV with a 16-35mm lens now, which would be the most used combination for my landscape photography. 2KG is also the weight of a big bag of sugar… imagine being able to dump that out of your backpack before setting off on a long hike or climbing a mountain!