Last month I came across this awesome little accessory that I think many people might find different uses for. It's called the FA-HSA Hot Shoe Adapter and it's made by Really Right Stuff, makers of the best camera support gear on the planet in my opinion (just check my gear list!). Note that at the moment, the FA-HSA is not listed amongst all the other RRS gear on the B&H Photo website for some reason. I suspect this is because it's a relatively new addition to their lineup. You can buy it direct from RRS though, and I'll make sure to update this article one it appears on the B&H website too for those that like to shop there.
The FA-HSA is a tiny little device that can do two things:
Add a threaded 1/4 20 female socket to your camera's hot shoe
Add a 1/4 20 male stud to your camera's hot shoe.
The amazing thing about this little device is how small it is. I suspect that many folks will be familiar with the typical multi-piece hot shoe adapters (like this one) that are on the market which require you to dismantle a small stack of threaded pieces to achieve similar results to the FA-HSA. Yes, these other solutions are undoubtedly cheaper, but they are also a royal pain in the butt, and are MUCH larger and heavier to carry around. You certainly can't leave them attached to the camera all the time as you could do with the much lower profile RRS solution.
The design is simple. Use the included hex wrench to remove the 1/4 20 stud if you want a female socket, or leave it in if a stud is what's needed. A separate locking ring takes care of securing the adapter into the hot shoe.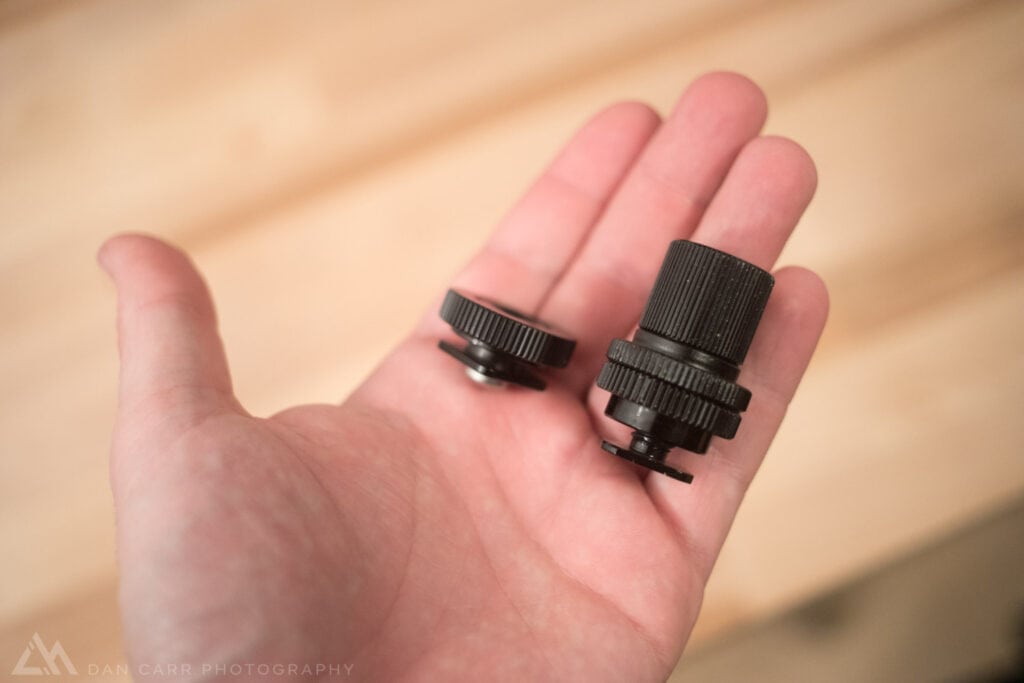 So what exactly can you do with the FA-HSA adapter?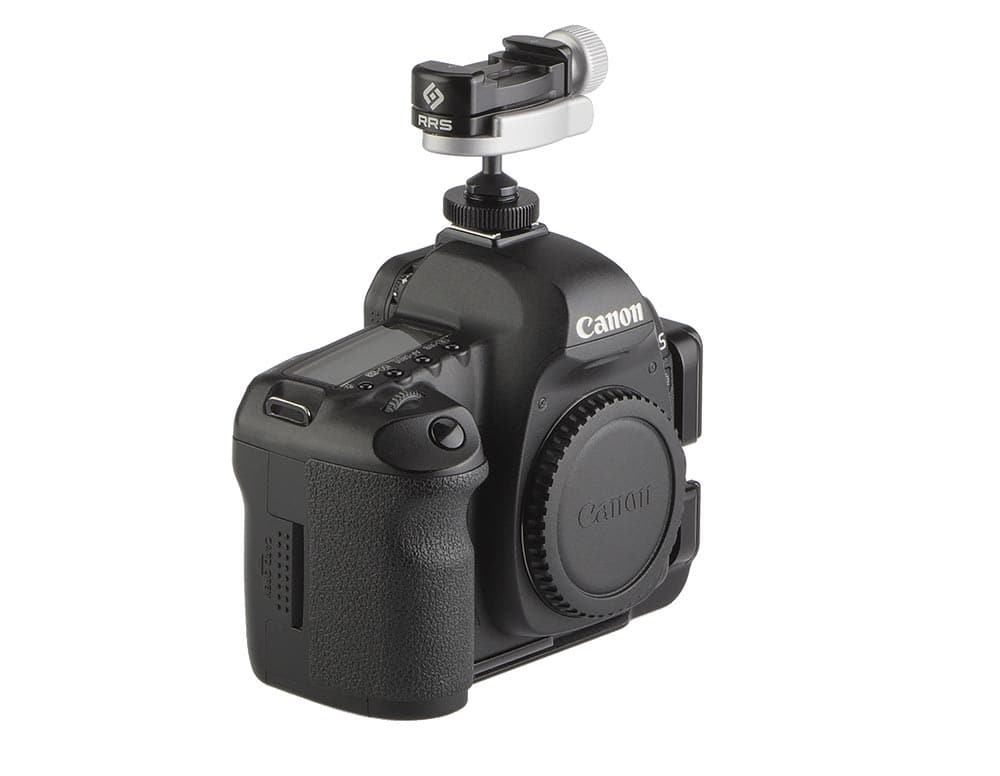 Here's a few things that immediately came to my mind:
I'm sure there's many more things you could do, but you get the picture, this thing is pretty versatile for something so tiny! I've now added this to my photography EDC kit and carry it everywhere with me.