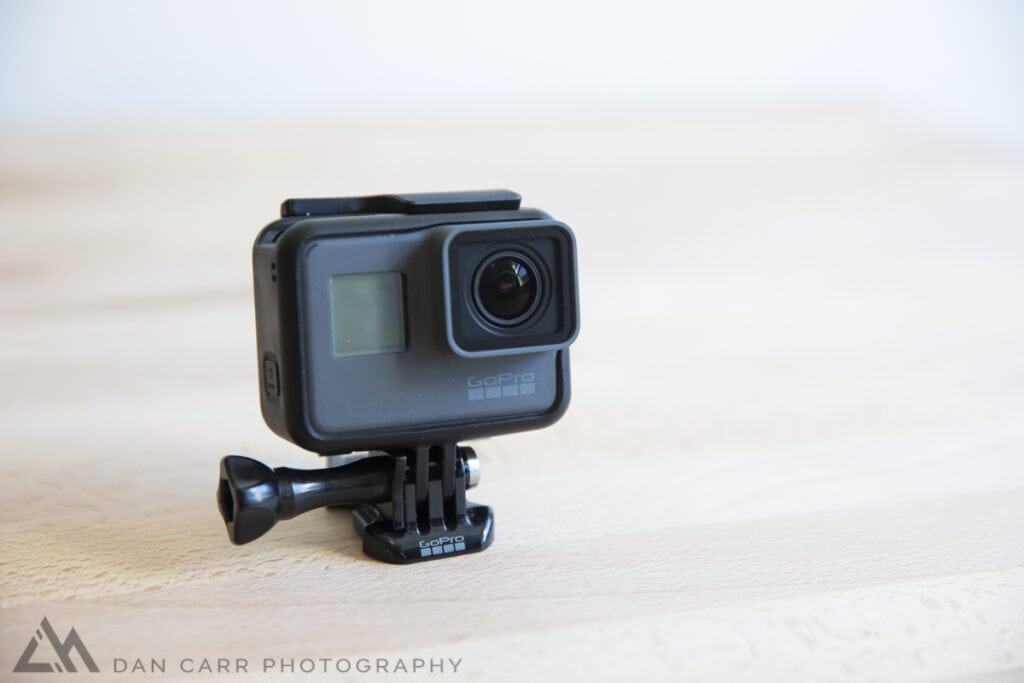 GoPro recently launched the new Hero5 Black and Hero5 Session, alongside an impressive looking drone called the Karma. I often take a GoPro on photography trips because I like to use them to capture some behind the scenes content, like this aerial timelapse that I posted earlier in the year. Up until now, I've been using the Hero4 Black which shot 4k video, but didn't have an LCD screen. If you wanted the LCD screen, you had to use the Hero4 Silver, but this didn't shoot 4k. Frankly, GoPro's product lineup was rather silly up to this point, but now they have simplified things! Both the Hero5 Black and Hero5 Session shoot the same video specifications, and if you want the LCD screen you get the Black. If you want to forgo the screen and get a smaller form-factor, you get the Session. Easy.
I really wanted the LCD screen, so the decision was pretty easy for me. Annoyingly, they changed the battery design for the Hero5, so all my spare Hero4 batteries are useless with it.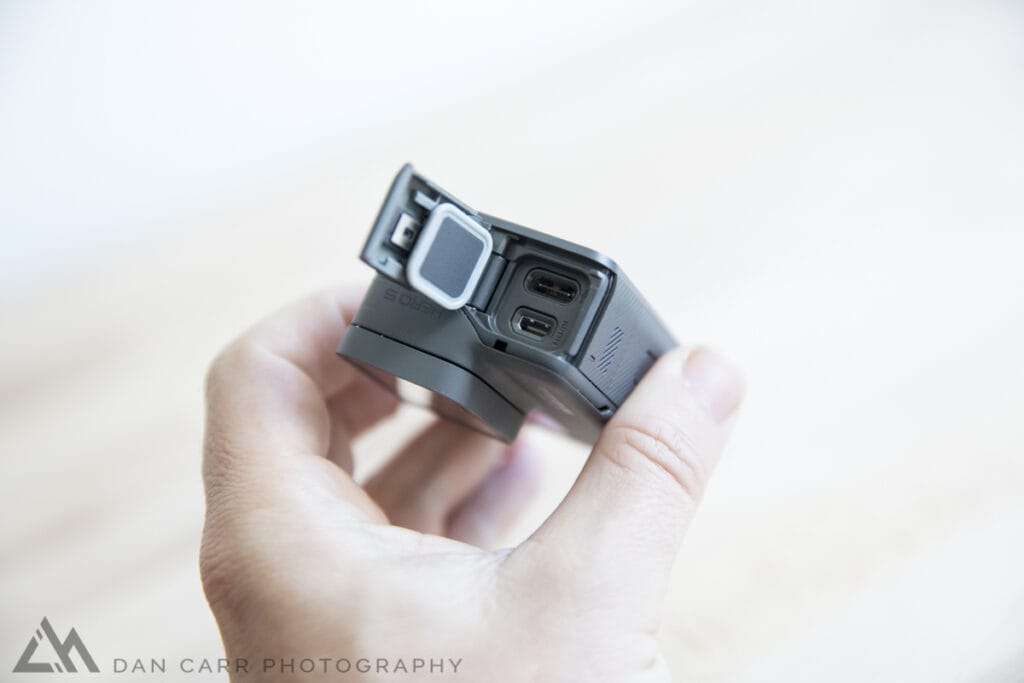 Unboxing the GoPro Her05
As has become traditional, below is a video of me tearing into the new Hero5 box to see what it comes with. I also do a little side-by-side comparison with the Hero4 Black, just in terms of physical size differences.
First Impressions
I haven't shot any photos or video with the camera yet, and I probably won't get the chance to for a few weeks. That said, I'm not buying this camera for the image quality improvements at all! I haven't seen much of anything written about IQ improvements in the Hero5, because frankly, the Hero4 was already pretty good. I'm sure there is an improvement, but it's not the stand-out feature this time around.
Here's what I'm excited about:
Touchscreen LCD
RAW photos (the big one for me!)
Improved user interface
Natively waterproof – no need for waterproof housing!
Video stabilization
There are other improvements as well, like the addition of GPS, but the 5 points I have mentioned above, are the ones that got me excited enough to buy one as soon as I saw it on the shelf at a local store.
After unboxing it, I was immediately impressed with the rugged feel of the camera. Out of the case, all previous GoPros felt a little vulnerable, but the Hero5 is armoured in a waterproof rubber housing, and it feels like it can stand a real beating. I also love the replaceable Gorilla Glass lens cover! These can be replaced for just $20, so it's not really a big deal if you have a few accidents with the camera.
The touchscreen is impressively bright and sharp, although the touch areas for certain buttons are tiny, so it can be a bit fiddly to use. I wouldn't even class myself as someone with big fingers, but it's not always the smoothest operation when navigating the menus. Perhaps I'll get better at it.
One thing I noticed that I was not pleased about, is that GoPro is now forcing you to give them your email address when you connect the camera to the mobile app. Not cool GoPro! There has been so many hacks in recent years, I don't want to give a company my email address for no reason, so I was annoyed to see that you now have to set up an account with them to connect the camera to the mobile app. The app itself hasn't changed at all, apart from now forcing you to create this stupid account when you open it to connect the Hero5 for the first time.
So far though, my first impressions are very good. It seems to be a better made camera than before, it's actually cheaper than the Hero4 Black was, and in terms of operation, it's gone from a nightmare of button presses, to a simple, clear and concise UI. I actually had fun playing with it in my house! I've owned three previous models of the GoPro, and all of them have felt very functional. They got the job done, but I never looked forwards to using them. The Hero5 changes that, and this means I'll use it a lot more. In fact, it's kind of funny to be saying that after I just published my rant about why I sold my Sony cameras… the conclusion of the two posts is almost the same!