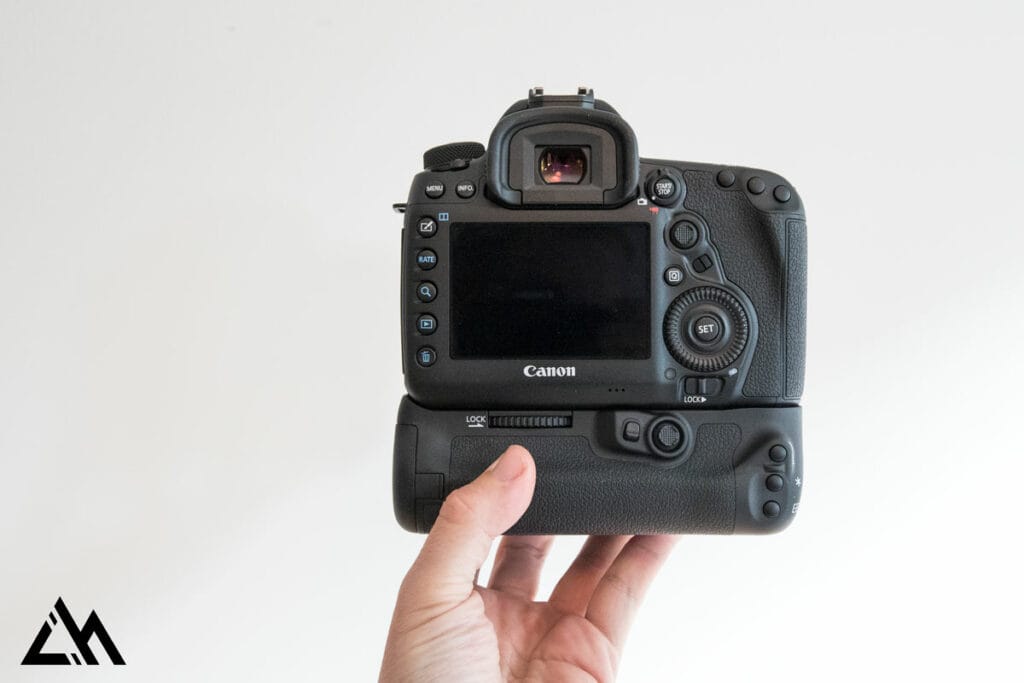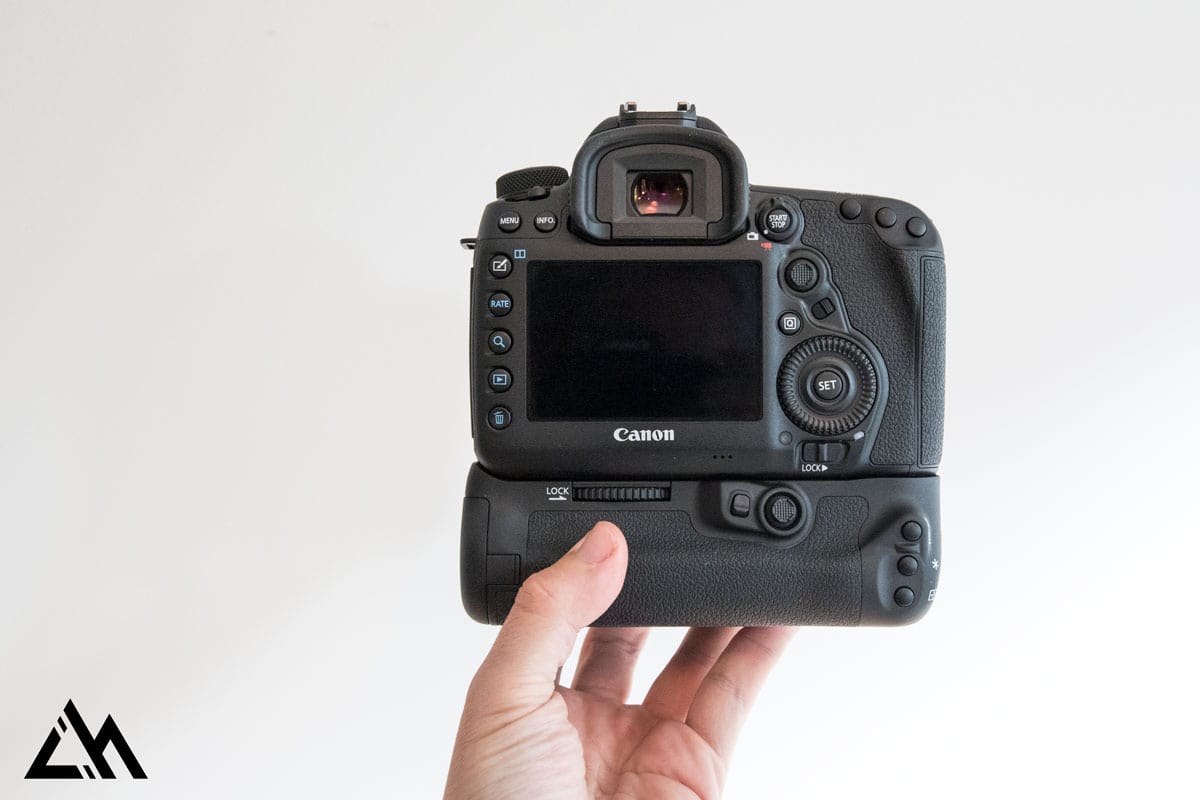 Continuing my coverage of the Canon 5D Mark IV, today we're taking a first look at the BG-E20 battery grip for this exciting new camera.
A battery grip serves two main purposes: firstly it allows you to use two batteries simultaneously, thus prolonging the period between needing to actually swap batteries, and secondly it mimics the main camera controls when it's held in a vertical orientation.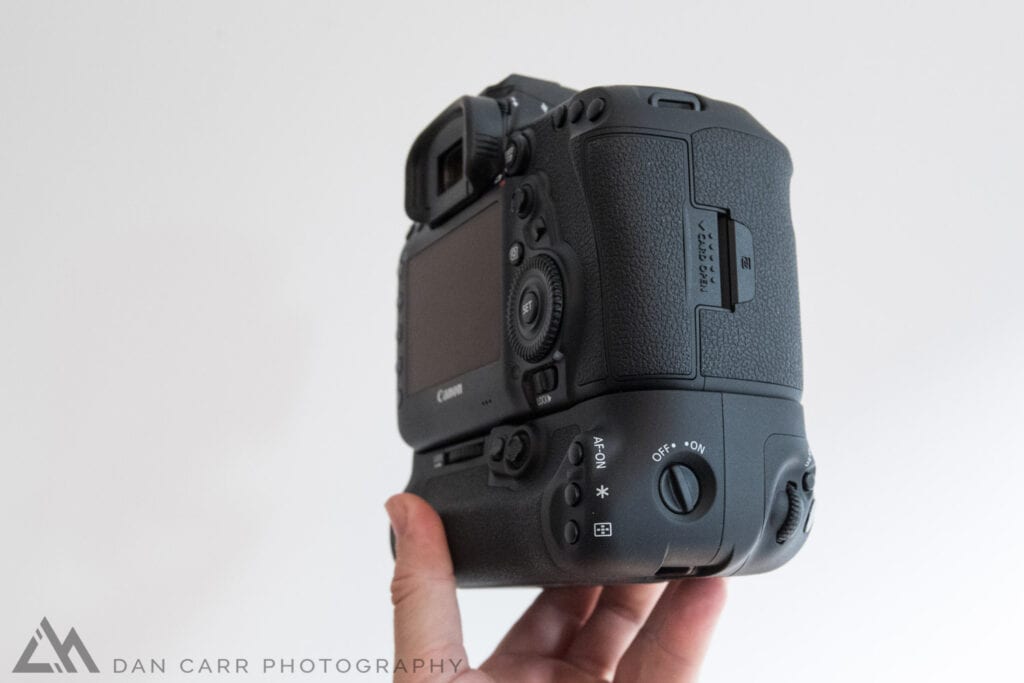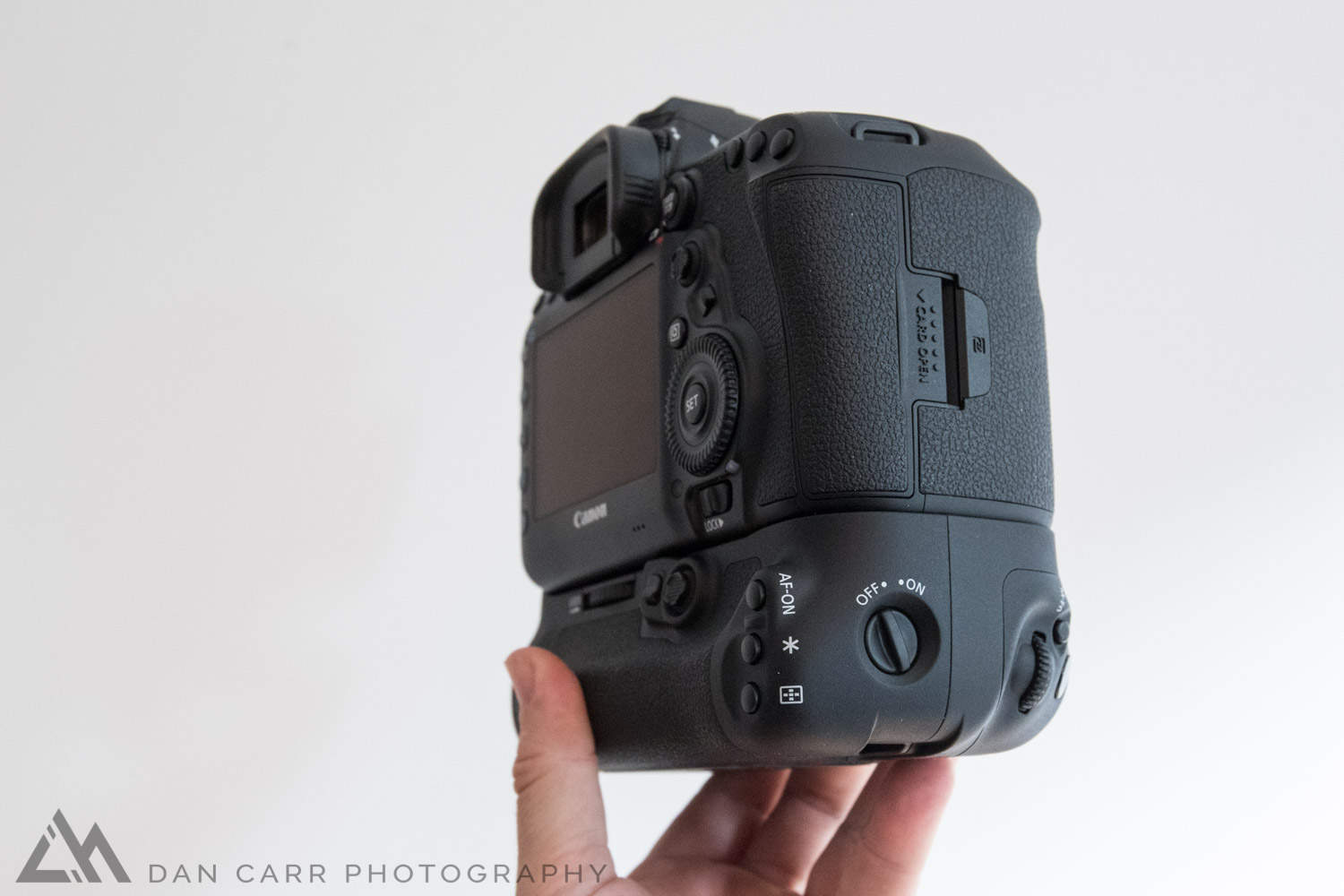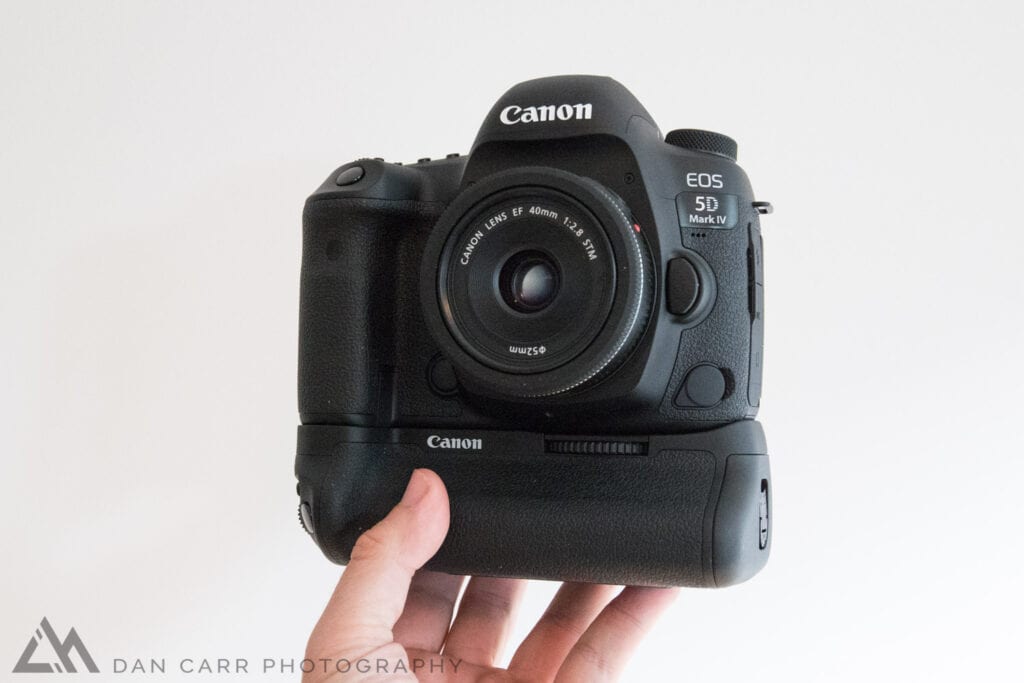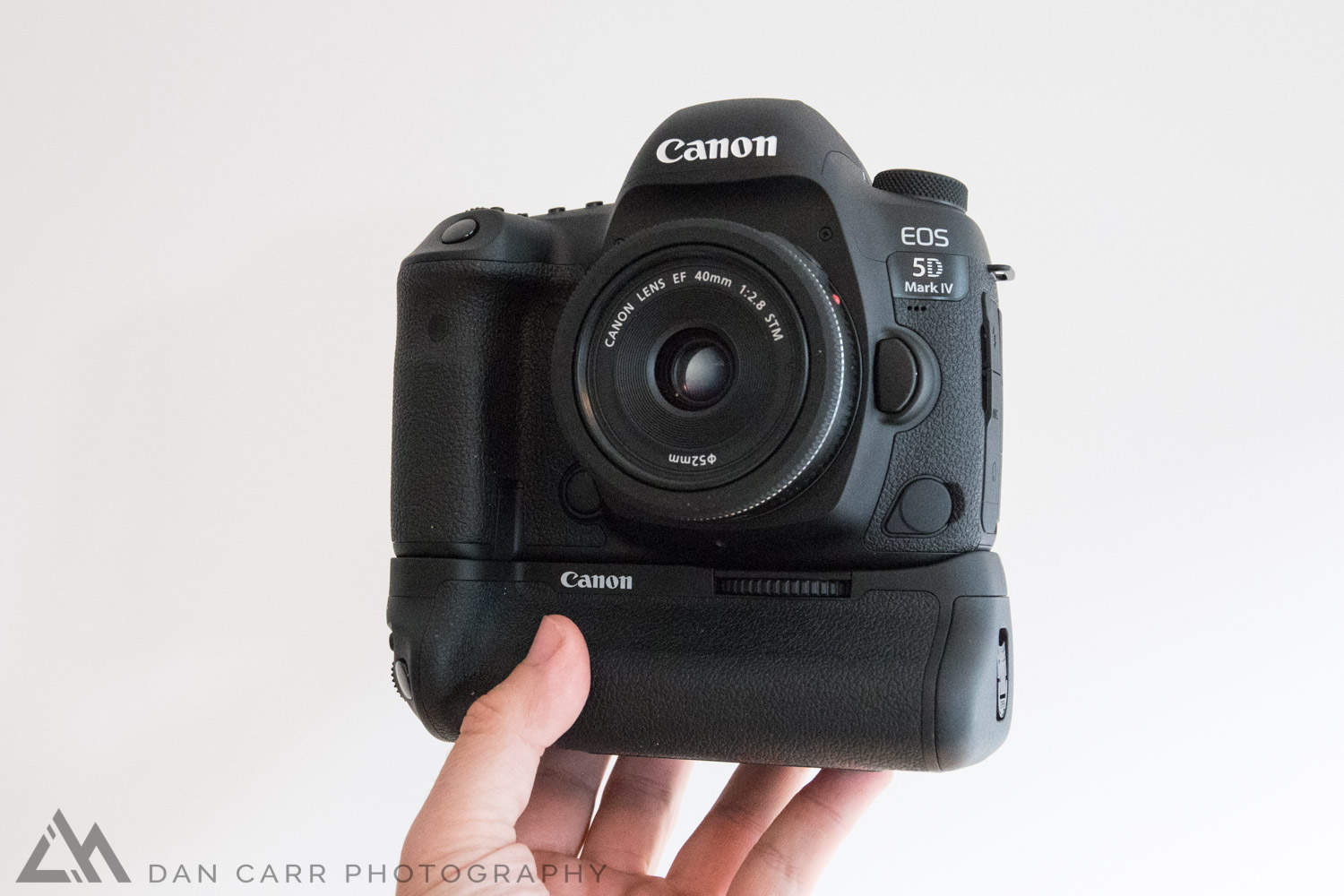 If you find yourself shooting with the camera in portrait orientation a lot, there's no denying that a battery grip is a heck of a lot more comfortable, and it gives you a sturdier grip on the camera as well. The BG-E20 is constructed of magnesium, just like the 5D Mark IV, and it's weather sealed to a similar degree as well. Mating it to the camera is easy, as you can see in the video, and when it's attached, it truly feels as though it is a part of the camera.
Unboxing the BG-E20 + First Thoughts
For some reason, Canon has really upped the price on the BG-E20 as compared to other recent grips like the BG-E16 for the 7D Mark II. The BG-E20 comes in at a not inconsiderable $350, where the BG-E16 is only $220. Having owned both of these, I can see no real difference in them at all that would warrant any price differential. In fact, the BG-E16 also comes with a AA battery caddy to allow operation of the camera with store-bought batteries, whereas the BG-E20 sadly omits this useful accessory. AA battery caddies have been a staple inclusion with battery grips for as long as I can remember, so I'm unsure why Canon would suddenly stop including them? They aren't even available as an extra accessory for the BG-E20. Bummer.
I won't be using the battery grip all the time because I value the small size and relatively light weight of the 5D Mark IV, but in certain situations it will be invaluable. When you're sitting and waiting for wildlife to do something, you need to have your fingers on the buttons, and that's incredibly awkward to do for any great, continuous period of time if you are shooting without the grip but with the camera in the vertical position.
Given that I'll be using the 5D Mark IV in ernest for probably the next 3-4 years, it's a no-brainer for me to buy this thing!
Where to Buy the BG-E20
As always, it's greatly appreciated when you use my links to make your purchases. You can buy the BG-E20 from Amazon or B&H Photo. You can also get your 5D Mark IV from Amazon here, and from B&H here. Thanks!!