Today's challenge for your photography is all about self portraits. We're up to day #8 now on my Stay Out There 10-Day Challenge, and this one is another easy one that anyone with a camera or a cell phone can take part in.
I've found that when you really love taking photos, you can quickly become the designated photographer in your circle of friends or family. The result is many great photos of them, but often much less in the way of evidence that you were actually there as well. At the time it might not seem like a big deal, but when you look back on your photos in 10 or 20 years time, I think you might feel a bit differently.
Don't worry, I'm not going to be recommending the use of a selfie stick…
This mountain bike photo is actually a self-portrait. I'm the one riding the yellow bike down the rock face. I'll admit that this is one of the more elaborate ways to take such a photo, but I hope it shows you what's possible with a bit of clever thinking. To take this photo, I wired up a PocketWizard radio transmitter to the handlebar of my bike with a simple push switch from my local hardware store. I then set up a remote camera on a tripod, with a similar radio receiver attached to it, so the camera would fire a shot when I pressed the button on my bike. I used a second pair of radio transmitters to set up a relay that also fired a remote strobe at the same time as the camera, and I added a circular polarizer to the lens to bring out the awesome textures in the evening sky and clouds.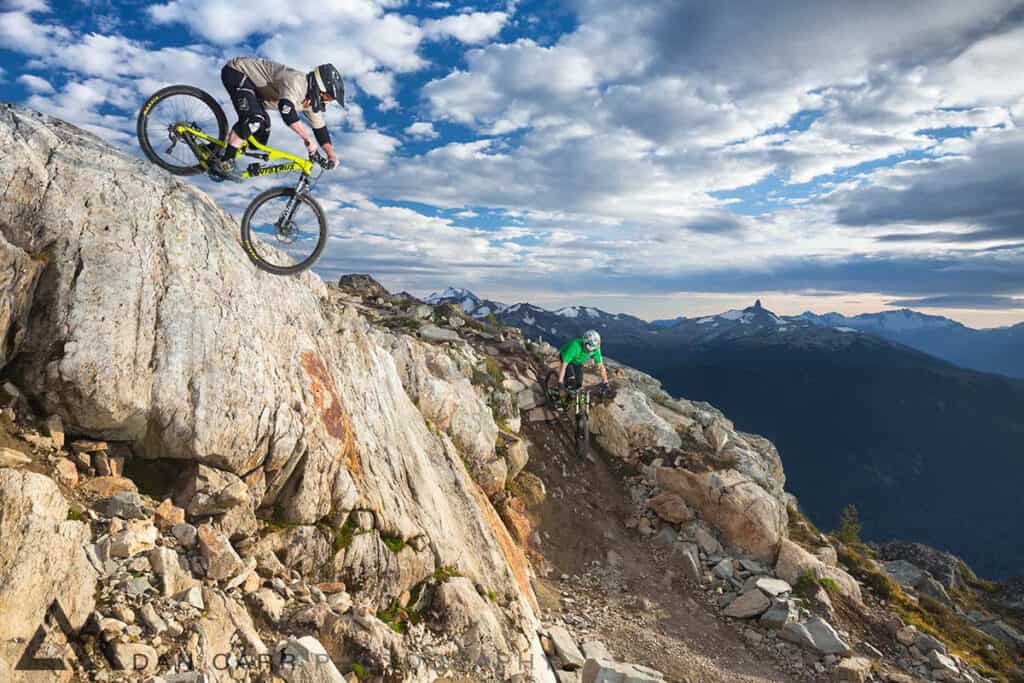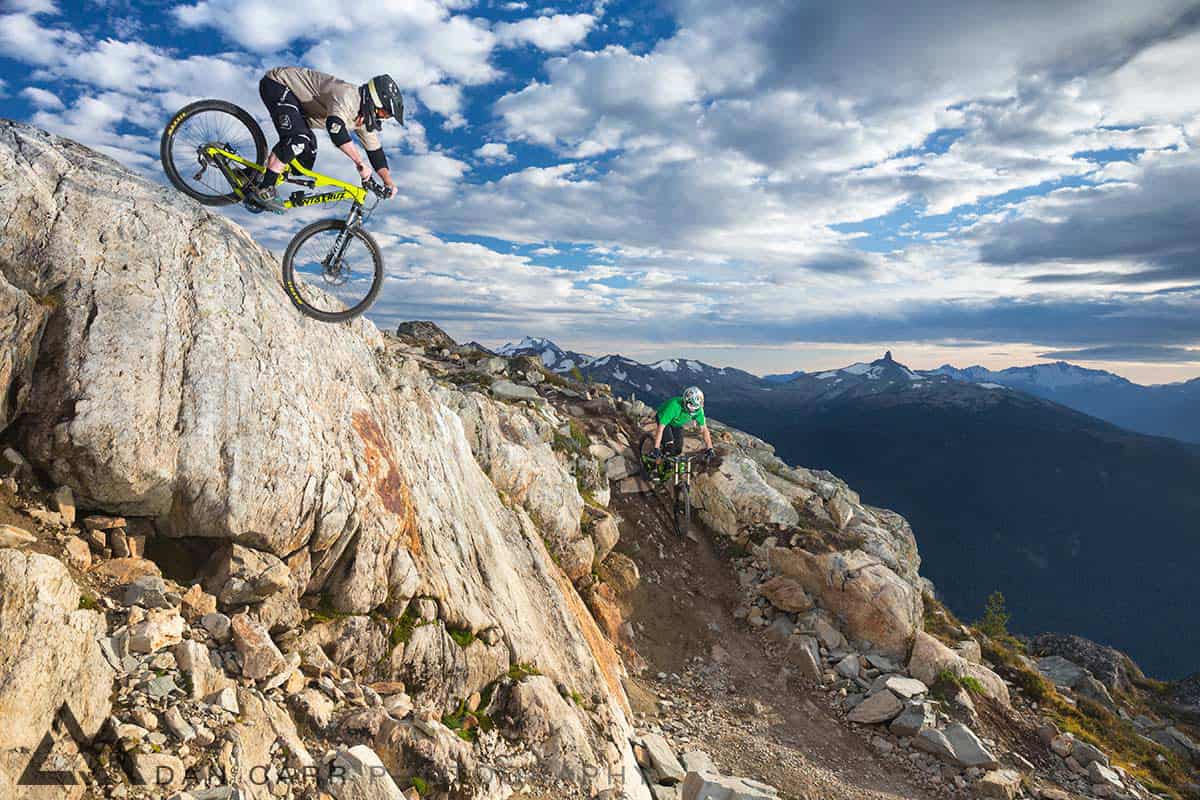 Once the photo was taken, I loaded it up into Lightroom and applied a graduated filter over the sky to add a touch of saturation and clarity. Then I used the selective adjustment brush to paint over the trees on the right of the image which were looking a bit hazy. A black level and contrast adjustment helped to fix that, and then I used the noise reduction filter on the whole image to finish it all off. The use of an off-camera flash really helped to pick out the wonderful details and contrast in the rocks, and the late evening light, just a few minutes before sunset, created a wonderful soft light on the rest of the photo.
In the end, this is one of my favourite mountain bike photos that I've ever taken, and it's made all that much better because I'm in it as well!
What sports and activities do you do? Is there something that you're particularly good at, and would love to have a photo of it? Get your own camera out and take the self-portrait challenge!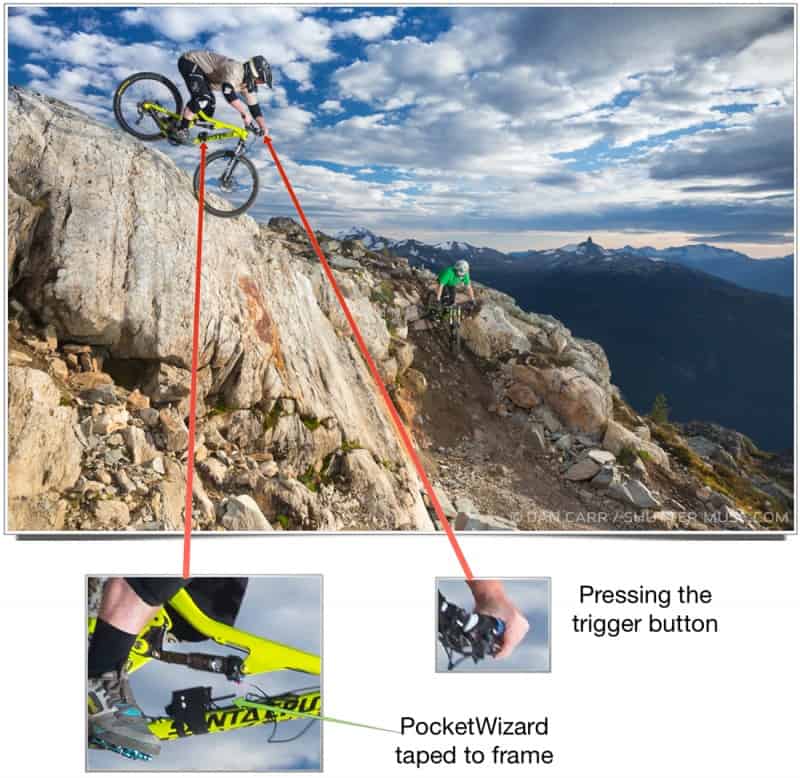 If you've clicked though to the 10-Day Challenge index page, you'll also have seen this photo of me in my kayak. This is also a self-portrait, but this time the camera was triggered with an infra-red remote control that set up a 2-second timer. Just long enough for me to press the button and then hide the remote from the photo. Many camera manufacturers have these simple IR remotes available for DSLRs, so you don't necessarily have to go down the route of expensive radio transmitters if you want to step up from using the simple 10-second timer that's built into your camera. Here is the Canon IR RC-6 IR remote, for example.
Of course the other great thing about taking photos of yourself is that you're the most patient model you'll probably ever find! This means that you can take your time to experiment with ideas that you might otherwise shy away from when using up someone else's time.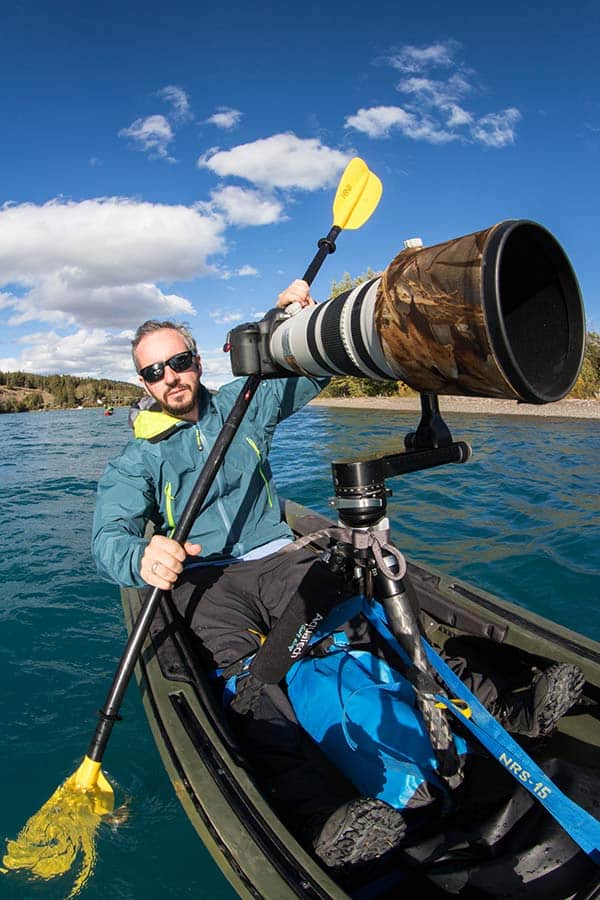 Win a one year subscription to the Creative Cloud Photography plan
There's lots of different ways to enter this contest once you are logged. Don't worry, we only need your email address so that we can contact you if you win! We'll always keep that information safe. The Facebook login option is just an option to speed things up, but you don't have to use it if you don't want to. The giveaway is open to anyone over the age of 18 except those residing in places that prohibit it by law. a Rafflecopter giveaway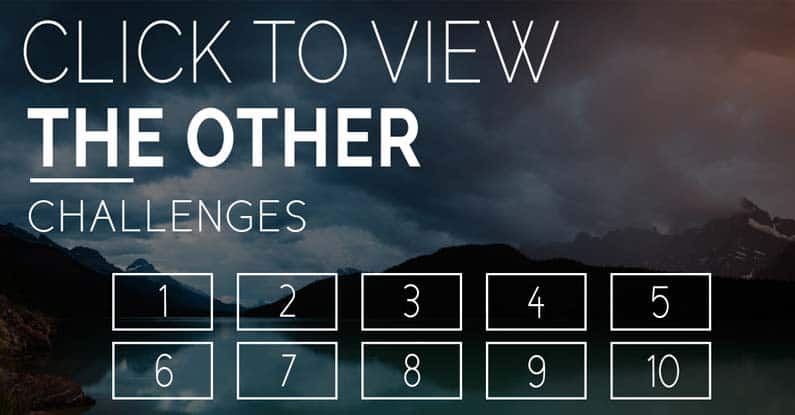 Pin the contest for your friends to see!