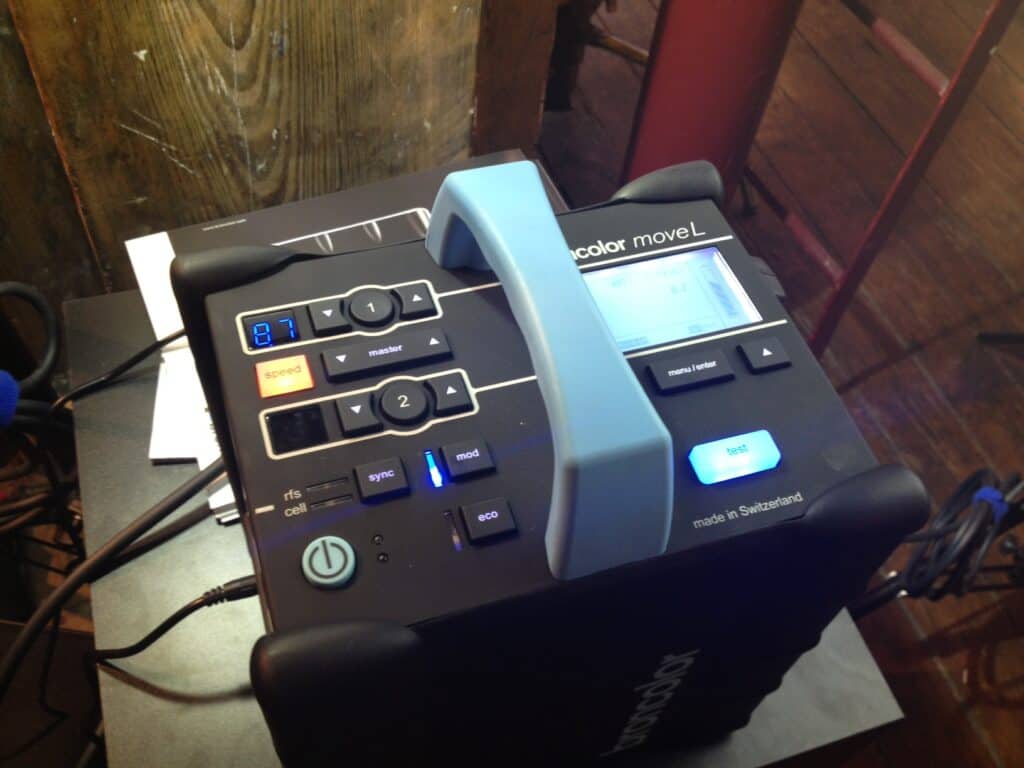 One of the products on my must-see list when I set off to PhotoPlus Expo was Broncolor's new Move 1200 battery pack.  It was officially announced a few months back at Photokina but with a spring 2013 launch scheduled there hasn't been an opportunity for me to take a look until last week.  As many of you who read this site often are aware, I currently have an Elinchrom Ranger system.  It's a bit long in the tooth though.  In fact, I don't think they have updated it in about ten years so these days there are better options.  Faster, lighter options and the Move 1200 is just one of these.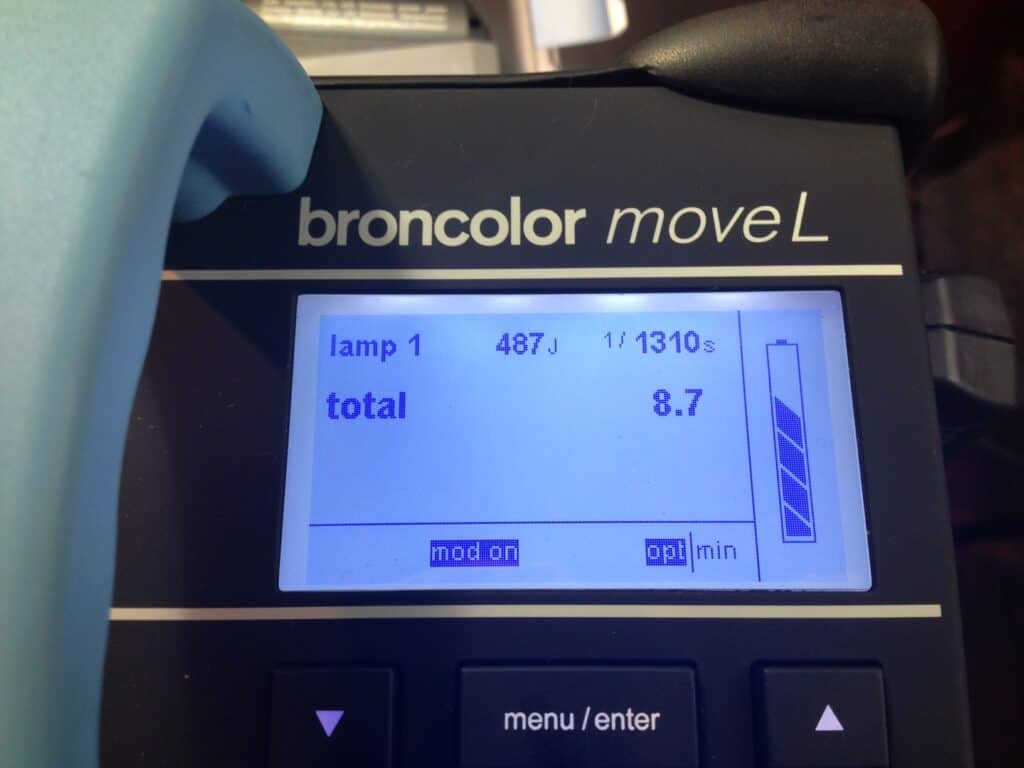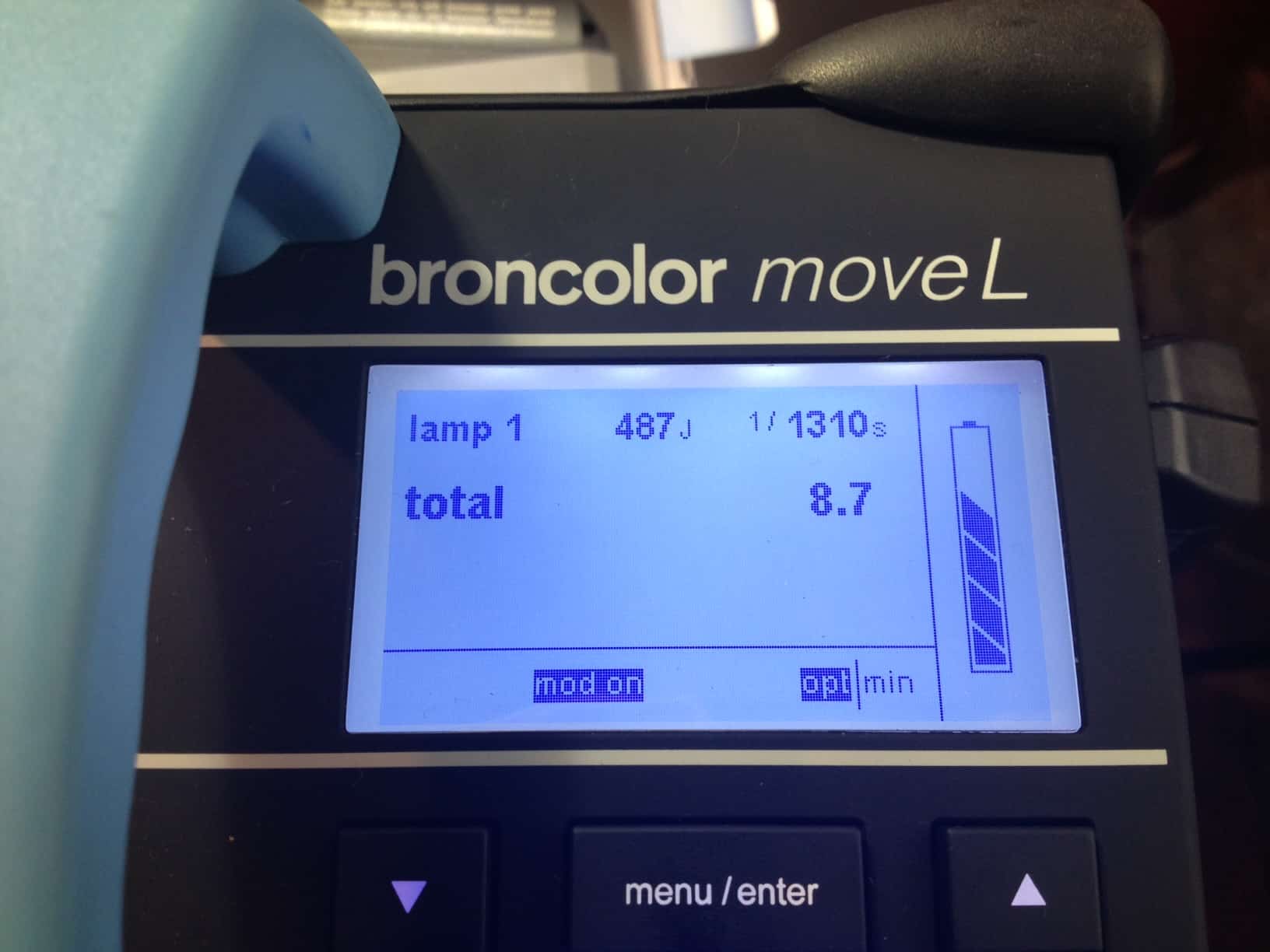 When it was announced, I watched the official video with interest (see below) but it was only when I had a chance to get a closer look and a chat with their product manager that I discovered an almost endless list of interesting features I wasn't yet aware of.  I've no doubt that this is the most advanced portable strobe pack on the market, or at least soon to be on the market.
LEDs
With this pack, Broncolor has taken note that these days photographers are also shooting video.  The corresponding head has a daylight 5500K balanced LED lamp that can be powered indefinitely when the pack is plugged into mains power What is fantastic though is that you can also take off the removable battery packs from the move and plug the head directly into the battery to power the LED.  All of a sudden, if you don't need your strobe you have a supremely portable battery-powered LED for video shooting.  They even include a belt pack for the battery so you can have it even more mobilized!  If you don't want to plug it into the battery there is an adapter that allows you to plug the head directly into the mains power supply for continuous LED light all day long.  Amazing flexibility for what you would normally think of as a secondary feature.  With Broncolor though this is designed to be a highly useable video light source.
Featureset
The bright LCD screen offers a myriad of information to the shooter that can be adjusted to your needs.  For example, do you want to see flash duration as t 0.1 or t 0.5?  For action sports, being able to view the duration for a specific power level is a key feature.  Two heads can be used and the power output is completely asymmetric and adjustable in a 9-stop range, producing durations as low a 1/20,000 of a second.  In Econo mode, the battery will provide 230 full-power flashes and about 180 in a faster recycle mode.  Both those numbers compare extremely well to the competition and the Lithium battery is remarkably small and light.  I'd say half the size weight of my current Elinchrom battery.  Overall the unit is also smaller and lighter.
The whole thing is chock full of other clever design features as well.  Such as the integrated mini reflector on the MobiLED head that reverses to become the protective cap for transportation.  When the pack is available next year it will come with a trolley backpack for wheeling around, as well as a weatherproof soft case to shield it from the elements.  The decision was made to use a protective bag around the pack instead of making the pack itself fully weatherproof as that would have added considerable extra cost.  As well as the multiple carrying solutions, the kit will come with the belt pack and LED mains adapter mentions above, and an optional kit with the Para 88 modifier or various softbox & umbrella combinations.
The Move 1200 was every bit as impressive in person as it sounded from the spec list.  More so in fact when you take into account the innovative use of the LEDs for offering adaptable video solutions from the kit you already have.  The build quality was also extremely impressive and the recycle time…. well that was really what I liked to see.  I don't have any exact figures but this pack, when powered down to say 300J should be able to keep up with the fastest shooting speeds of most cameras on the market right now.  My current setup has recycle time measured in seconds, the Move 1200 is measure in tenths of seconds or even less.
Pricing hasn't been officially announced yet but let's not kid ourselves, this is going to be pretty pricey gear, though it can certainly afford to be when it offers the kind of performance, build and long feature list that I saw.  Highly impressive and I will definitely be trying this out over the winter at some point!