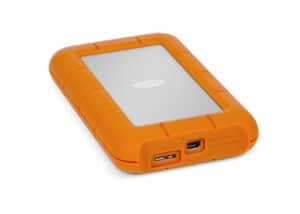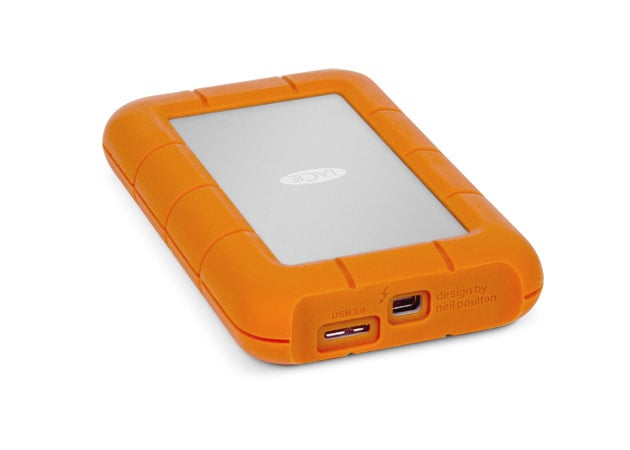 Finally we are starting to see Thunderbolt drives hit the market and give us some options.  I few months ago I picket up a Seagate drive which I reviewed but there have been few other travel sized options.  All my previous travel drives have been LaCie Rugged drives and today LaCie are launching new Rugged drives with Thunderbolt & USB3.  To my knowledge this is the first drive to feature BOTH of the new fast interfaces and than makes it perfect of people with a Thunderbolt enabled laptop but lack Thunderbolt on their office machine like me.  In other words this is a solution that Mac Pro users can use (although we also have no USB 3).
The drive is available in three sizes , two of which are super fast SSD drives and prices start from $199 for a 128GB SSD version and go to $350 for a 256GB SSD with the 1TB spinning disk version at $250.
Apparently these will hit Apple stores very soon.