With the quality of Micro Four Thirds cameras improving it was only a matter of time before Panasonic and Olympus began to target professional photographers with higher quality lenses.  A short while ago Panasonic launched a Leica branded 25mm f1.4 , Olympus released the M. Zuiko 12mm f/2.0 which was well received and now Panasonic has also announced a new Pro line of lenses called the Lumix G X- Series.  The lenses feature image stabilization and a power zoom function that will be popular with those who like to shoot video with these lenses.  With strong rumors of a pro spec Lumix GF camera coming in the run up to Christmas, this sector of the market is starting to have more appeal for professional users.  Amazon has the lenses up for pre-order as does B&H via the links further down.
Lumix G X PZ 14-42mm f/3.5-5.6 standard zoom
In comparison to the Lumix G Standard 14-42mm kit lens, these new lenses provide significant improved optical performance yet achieve a 58% reduction in size (when turned off) and a 48% reduction in weight.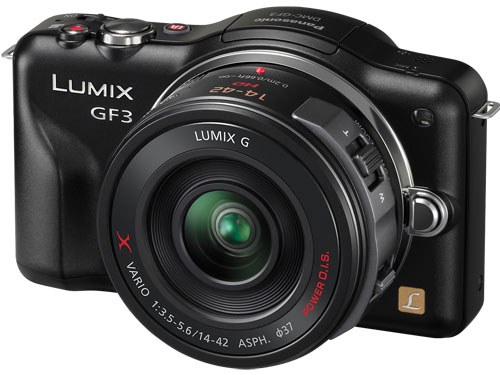 Lumix G X 45-175mm f/4-5.6 telephoto lens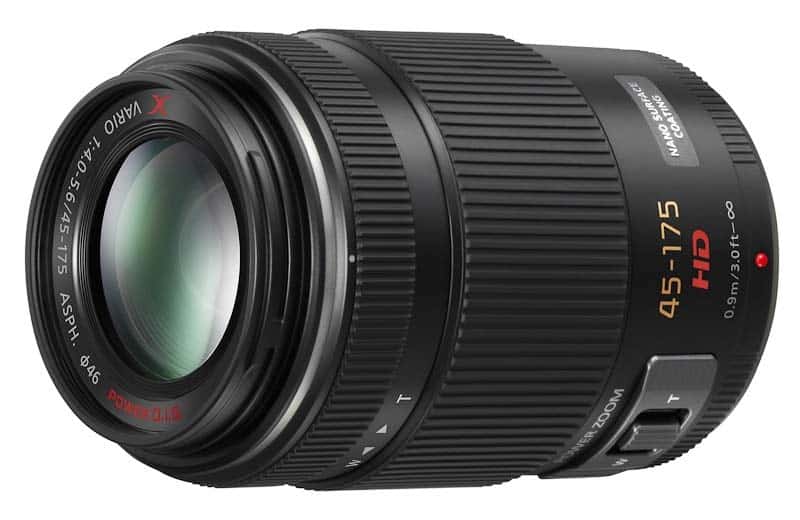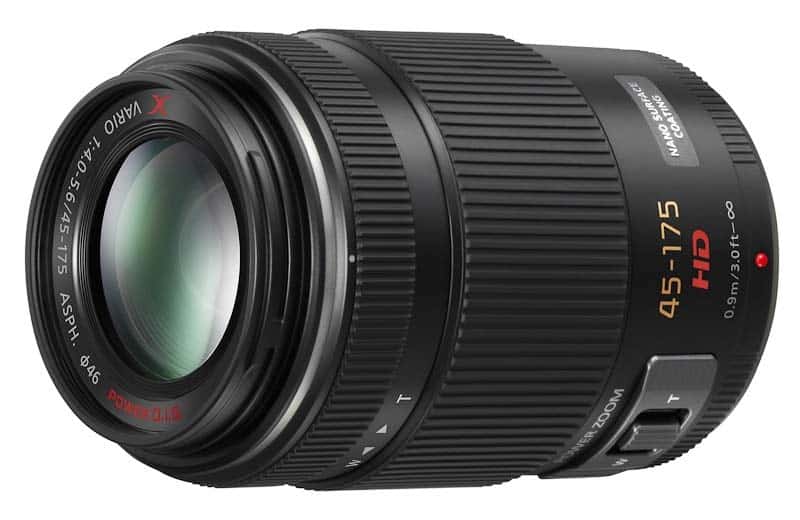 At some press events in Japan Panasonic also revealed plans for the next two lenses in the X lineup. General consensus is that these lenses will be f2.0
Lumix G X 12-35mm f2.0
Lumix G X 35-100mm f2.0
Panasonic Press Release
Panasonic Launches World-First High Performance
Interchangeable Power Zoom Lenses for Lumix G Cameras
LUMIX G X VARIO PZ 14-42mm and
LUMIX G X VARIO PZ 45-175mm
26th August 2011 – Panasonic today announced the arrival of two new high performance interchangeable lenses for their Lumix G System cameras; the Lumix G X H-PS14042 and X H-PS45175. The new ultra compact electronic power zoom lenses are the first from the premium lens brand, 'X' for LUMIX G. Lumix G X lenses are a new breed of the highest quality zoom lenses, based on the Micro Four Thirds System standard. Their focal lengths complement each other perfectly for quality wide angle, portrait and landscape imagery,
The new LUMIX premium 'X' brand is at the forefront of the next generation of camera lenses; utilising the best in advanced optical performance. The new lenses feature Panasonic's unique nano surface coating technology, optical image stabilisation (POWER O.I.S.) and aspherical and ED glass elements to achieve superb image quality while maintaining compact and light design.
Stunning, precise images and silent zooming
Both lenses utilise Panasonic's nano surface coating to significantly minimise the reflection at entire visual light range. The results are incredibly clear pictures and a dramatic reduction in ghosting and lens flare. The zoom lever on the lens barrel, an industry-first for interchangeable lenses, provides the user with fast, precise and silent zooming especially when shooting HD video recording. Manual focusing is also available, with the manual focus lever for users requiring a more precise control.
Clear and sharp imagery
The new POWER O.I.S. (Optical Image Stabilisation) which is newly integrated in both the LUMIX G X lenses makes it easy to take images with great clarity even in low-light conditions. With the improved sensitivity of the gyro sensor, the new POWER O.I.S. dramatically improves the hand-shake correction power – resulting in visibly improved sharpness.
Small in your pocket, big in performance – The new 14-42mm X Zoom lens
Specifically, the new LUMIX G X H-PS14042 lens offers a versatile zoom range that extends from 14mm to 42mm (35mm equivalent: 28-84 mm) making it suitable for a wide range of scenes, from dynamic landscape shots to impressive portrait images. The collapsible power zoom lens is ultra-compact when not in use, and expands to a 3x zoom lens when switched on. It is approximately the same size as a 20mm pancake lens but with the added features that a zoom brings. The two ED lenses and four aspherical lenses correct a variety of aberrations to deliver excellent optical performance whilst minimising distortion levels and chromatic aberration even at the 28mm wide-end.
In comparison to the Lumix G Standard 14-42mm kit lens, these new lenses provide significant improved optical performance yet achieve a 58% reduction in size (when turned off) and a 48% reduction in weight.
So close but yet so far – The new 45-175mm X zoom lens
The new LUMIX GX H-PS45175 tele-zoom lens has a versatile focal range from 45mm to 175mm (35 mm equivalent: 90-350 mm). It features notably high contrast and resolution for images shot at its wider-end, which makes it great for taking portrait shots; meaning it complements the LUMIX G X H-PS14042 lens perfectly. In an industry-first, the adoption of its fast motorised Multi-Actuator Floating Inner Focus System ensures that air and dust isn't sucked into the lens during zooming or focussing, and downsizing in both size and weight is achieved while improving image quality.
The LUMIX G X VARIO lenses are available in the highly stylish and sophisticated colour options of black and silver, a perfect complement to the LUMIX G and LUMIX GF3 cameras. The GF3X kit containing the GF3 body and the LUMIX G X VARIO PZ 14-42mm/F3.5-5.6 ASPH./POWER O.I.S. will be available throughout Europe.