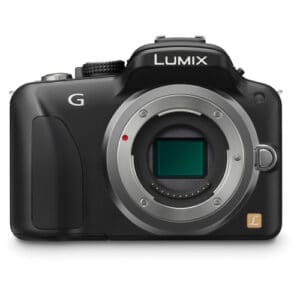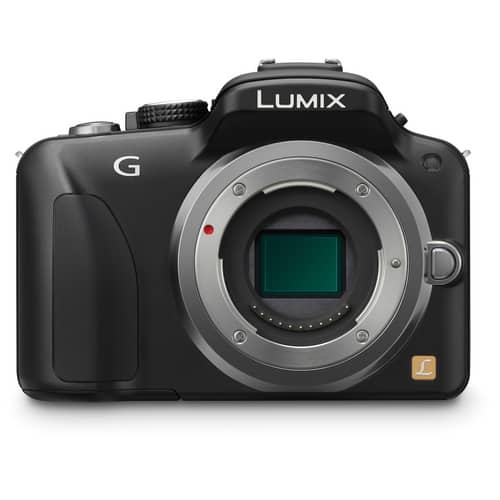 Panasonic just took the wraps off the new G3 micro fourthirds camera and boy has this one been on a diet. Somehow they have managed to squeeze a viewfinder and a flip out screen into a camera the size of the GF1. Quite remarkable!
Product Highlights
16.3Mp Compact System Camera
3.0″ Free Angle Touch Enabled LCD
Electronic Eye-Level Viewfinder
Multiple Lens Options Including 3D Still
Intelligent Auto Plus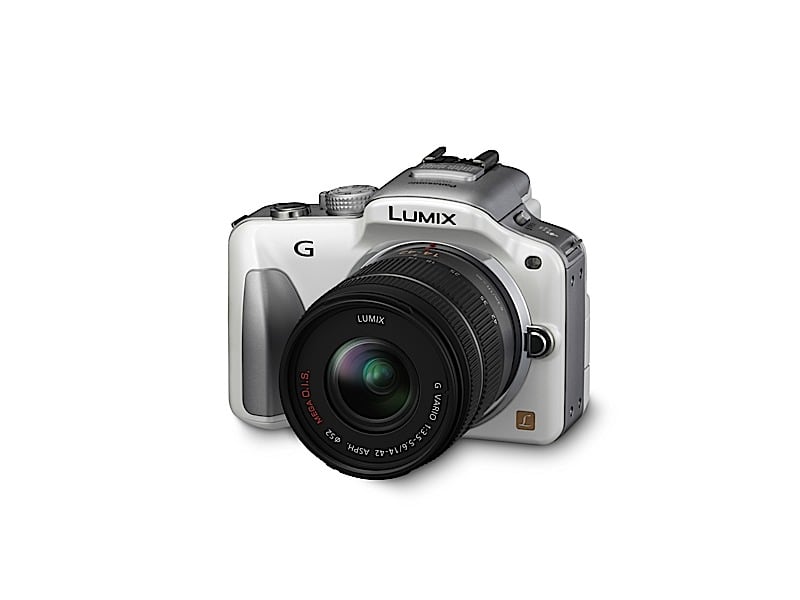 Press release:
The Panasonic LUMIX G3: Creativity without limits
Smaller, lighter and with outstanding image quality, the LUMIX G3 is designed to go anywhere you do.
Wiesbaden, Germany (12 May 2011) – Panasonic has today launched the LUMIX G3, the world's smallest Compact System Camera with a build-in Electronic View Finder. With an exceptional range of features and stunning image quality packed into a beautifully lightweight aluminum design, the LUMIX G3 turns everyday moments into works of art.
The LUMIX G3 lets you capture great photos from the very first shot. A new 15.8-megapixel sensor and light-speed autofocus gives you the exceptional image quality that was once restricted to large, heavy DSLR cameras. The intuitive automatic shooting modes and full range of advanced features, combined with high-resolution free-angle LCD touch screen or Electronic View Finder, mean you get the picture you want, how you want.
With the LUMIX G3, there really is no limit to your creativity.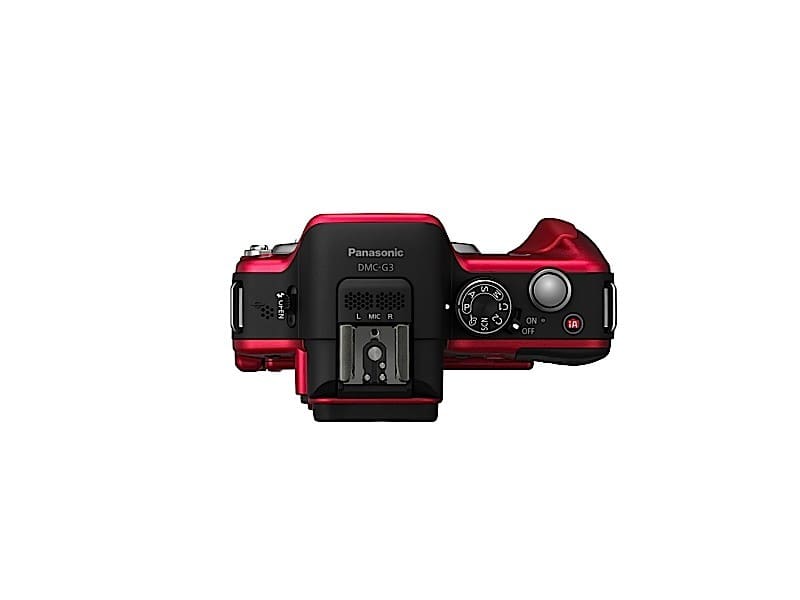 Exceptional image quality
The LUMIX G3 has raised the bar in interchangeable lens camera image quality. With an optimal balance of the imaging engine and sensor size, the LUMIX G3 produces exceptional image quality to take your photography to the next level:
• Large sensor, low noise: A 15.8-megapixel Live MOS Micro Four Thirds Sensor means images will be cleaner and freer of noise than ever. With newly developed processing capabilities, the low-noise pixel area and the low-noise circuit are combined, resulting in a noise level of less than one third of a conventional sensor
• High-speed, high-performance: The Venus Engine VI FHD, incorporating the image processing technology Advanced Intelligent Resolution and Intelligent D-range Control, allows beautiful photos and high-definition movies to be captured with superior signal processing. Users can take clear, high resolution photography even at high ISO sensitivity levels, without the bleeding of colours
• Never miss the perfect moment: Speed is of the essence for exceptional photography. The LUMIX G3 pushes the boundaries of high performance with a pinpoint auto focus speed of up to 0.1 seconds, no interchangeable lens camera has a faster AF . A wide range of AF modes are available, including multiple-area AF with up to 23 focus areas, Face Detection, and AF Tracking meaning the LUMIX G3 can lock onto any subject and keep it in focus even if it moves
• Crystal clear high speed action: The LUMIX G3's burst shooting capability has been improved to make sure you get the perfect image, even of a fast-moving subject. With up to 4 fps capability in 15.8-megapixel resolution and 20 fps at 4 megapixels, the LUMIX G3 allows the ultimate action photography at high resolution
• Rich detail definition: With the Advanced Intelligent Resolution technology, three areas — outlines, detailed texture areas and soft gradation areas – are automatically detected. Outlines are enhanced to give more clearly defined edges, while emphasising more highly textured areas of the image. The Venus Engine VI FHD also provides selective noise reduction to the outline, to let it have more naturally-balanced curve without any deterioration in resolution
• Full HD Movie quality: The quality advances of the LUMIX G3 are not restricted to still photos. The camera lets you take over the Hollywood director's chair to record Full HD movies. Long recording times and intuitive controls help you create perfect movies with ease. The LUMIX G3's 15.8-megapixel sensor means the camera can record in Full HD AVCHD 1920 x 1080, 50i, producing higher quality movies with minimal noise. Due to the inter-picture prediction method for compression, the AVCHD format enjoys almost double the recording time compared to Motion JPEG. The Full-time AF and AF Tracking functionality allows you to take high-quality movies effortlessly. With just one touch of the screen, and the LUMIX G3 locks on and automatically "tracks" the subject and keeps it in focus as it moves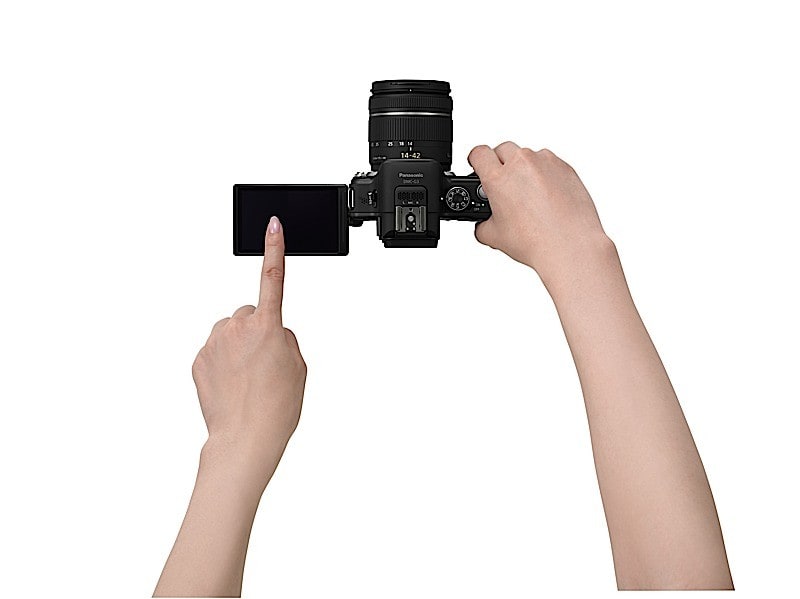 Stunning images, with no boundaries
With its ultra-compact and lightweight aluminium-bodied design, the LUMIX G3 goes wherever you do, with no limits. High precision, digital processing functions are combined in an easy-to-grip body. While a choice of using either the Electronic Viewfinder (EVF) or the 3.0-inch free-angle LCD featuring Full-time Live View for image-taking allows you to take capture the moment as the situation demands:
• Sleek, ultra-compact and light weight: At 25 percent smaller the LUMIX G2, weighing less than 340 grammes and with an easy-to-handle grip, the LUMIX G3 lets you take memorable photos, wherever you are.
• You choose how to shoot: Whether you want to take photos from above your head at a concert, or frame a portrait with your eye close to the camera, the high-resolution free-angle LCD screen or the Electronic Viewfinder (EVF) gives you the right set up for the right moment.
• Get the perfect result: With the Live View function, you can check you've got the perfect result, before pressing the shutter button. You can view the effects of your creative settings on the high-resolution, 460,000-dot free-angle Intelligent LCD and 1,440,000-dot 1.4x Live View Finder with a 100 percent field of view. The LCD screen rotates 180° from side to side and tilts 270° up and down. The correlation between shutter speed and aperture is shown on Live View, with a colour-coded warning that alerts you when the settings are not in the proper range
• The world's largest range of Micro Four Thirds lenses: The LUMIX G3 gives you the widest range of Micro Four Thirds lenses to choose from to make sure you have the right set up for the right job. With eleven Panasonic lenses and the option to use all Leica M and R Micro Four Thirds lenses, you can select a lens for every kind of shoot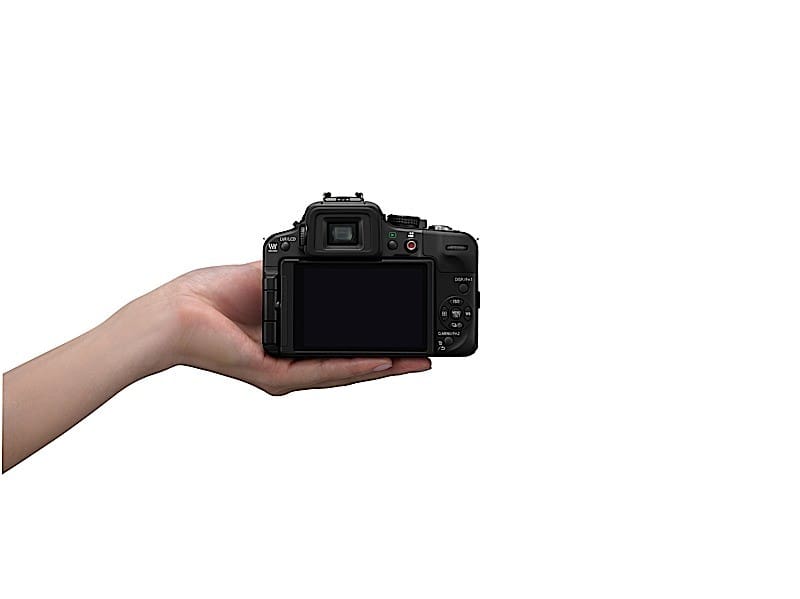 Let your creativity loose and make the most of every shot
For experienced photographers looking for advanced functionality of a DSLR, or a beginner who wants to take eye-catching images at the click of the button, the LUMIX G3 lets you get the results, as you want them. The LUMIX G3 provides the assistance to help beginners make the most of every shot, with advanced controls to take photography to the next level:
• Touch control shooting: The LUMIX G3 features revolutionary touch control shooting, including full-area touch focusing where the focus can be set immediately to the subject, or to the background, by just one touch of the large LCD screen
• Rich colour reproduction with Intelligent D-range Control: With the new Intelligent D-range Control, the LUMIX G3 allows photographers of all levels to achieve the rich colour reproduction expected by professionals. The blues skies of summer will appear more natural than ever, as the camera optimises the exposure and ensures that gradation and individual details are artfully reproduced
• Intelligent Auto Plus functionality : In addition to these advanced functions, Panasonic's Intelligent Auto Plus (iA+) mode provides the best shooting results when a photo opportunity appears or when you do not have time to make manual settings. This includes MEGA O.I.S (Optical Image Stabilising) , which helps prevent blurring from hand-shake, and Intelligent ISO Control, which reduces motion blur by adjusting the ISO sensitivity if the subject moves as the shot is taken. With Intelligent Scene Selector the camera automatically switches to the appropriate mode according to the subject touched. For example, a touch on a human face switches to the portrait mode and a touch on the background to the scenery mode. My Colour mode has a total of seven preset effects – Expressive, Retro, Pure, Elegant, Monochrome, Dynamic Art, and Silhouette – alongside custom mode, which lets you manually set the colour, brightness and saturation levels
• Taking photography to the next dimension: The LUMIX G3 also lets you add an extra dimension to your photography skills, with high-quality 3D still photography with the LUMIX G 3D 12.5mm / F12 lens. The lens produces 3D images without distortion or time lag between left and right images, even for moving objects
Pricing and availability
NSC to advise
Key features
• Image Sensor 15.8 MP LIVE MOS
• Engine Venus Engine VI FHD
• ISO setting 160 – 6400
• AF speed 0.1 sec (with 14-140mm lens)
• Burst shoot: 4 fps (15.8M) / 20 fps (4M)
• Movie recording: AVCHD 1920×1080/60i or 50i (Sensor Output 30fps or 25fps), AVCHD 1280×720/60p or 50p (Sensor Output 30fps or 25fps)
• View finder: 100% Field of View, 1.44mil dots equiv. high resolution LVF
• LCD Screen: 3.0", 3:2, 460K dots Free Angle Touch LCD
• Size: 115.2 x 83.6 x 46.7 mm
• Weight: 336g
• Built-in Flash: GN10