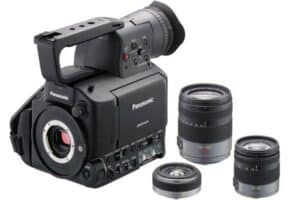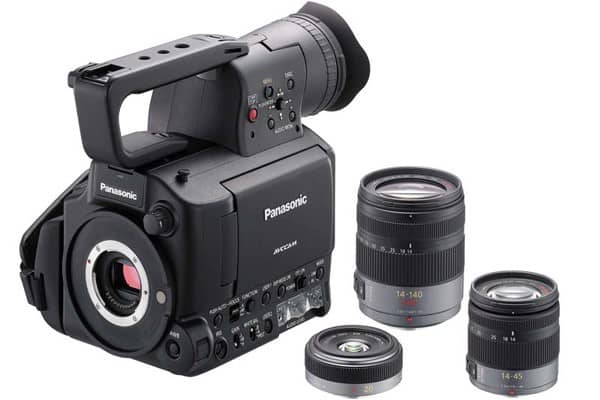 Panasonic launched the AG-AF105 Four Thirds video camera today in Japan.  Originally the camera was show as a prototype at NAB.  What we do know is that it is coming in December . Pricing was initially rumored to be about $10,000 but now it seems that it could be as little as half that.  I will update when more info is available.
Confusingly it seems in Japan it will be called the AF105 , in Europe the AF101 and in N.America the AF100.
Frame rates are 720/60p, 720/50p, 720/24p (Native), 720/25p(over 50i),720/30p (over 60i), 1080/60i, 1080/50i,1080/30p (over 60i), 1080/25p (over 50i),  1080/24p (Native)
2 x XLR inputs with +48v phantom power
1 HDMI output
1 HD/SDI BNC output
SD Card
Built in ND grad (1/4, 1/16, 1/64, OFF)
4/3 sensor with Micro Four Thirds mount
weight of 1.2 KG
dimensions W163mm x L209.4mm x H195mm
Focus-assist function: edge coloration, focus bar display.
Variable recording bitrates selectable for quality Vs. file size.
European product video