Samson Tech stumbled onto something great with the ubiquitous Zoom H4N audio recorder. When the DSLR video craze kicked off, people quickly realized that whilst the video was stunning to look at, the on-board audio sucked. All professional films use separate audio recorders though, and the HDSLR crowd quickly fell in love with the full featured Zoom H4N. Built in stereo mics and 2 XLR inputs meant 4 track recording was possible in a device that was only $300. Samson was in the right place at the right time with the right price, the H4N was and still is everywhere. But many of the features of the H4N were unnecessary to the "run and gun" photo journalist who just want to record some background audio for a multimedia piece, or just use one extra microphone like a shotgun to get slightly more directional pickup. Well the folks at Samson heard your calls and today announced their first piece of audio gear that was actually designed with DSLRs in mind. The Zoom H1.
The full feature list is below, and it looks like this little device will give you just what you need for journalistic applications, in a frankly beautifully designed package. But here is the crazy thing, they only want $99 for it!!
All of Samsons previous audio devices have received glowing reviews when it comes to audio quality, so I'm not expecting anything less on that front. If you already have a shotgun mic for your DSLR then it will plug in to the H1 just fine in the 1/8″ jack. The H1 does forgo the XLR input so if you need that then the H4N is still the way to go. But for people using a sennheiser MKE400 or RODE videomic (of which there are plenty), this is the next logical step up in audio quality as you can continue to use the same mic, but now have the quality of separate audio and the freedom to position the mic where you want. For stills photographers looking to add to their arsenal its diminutive size is far more appealing than the clunky H4N and I will definitely be ordering one.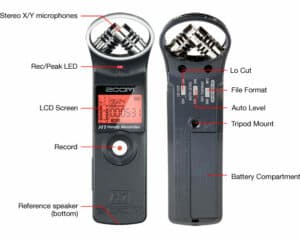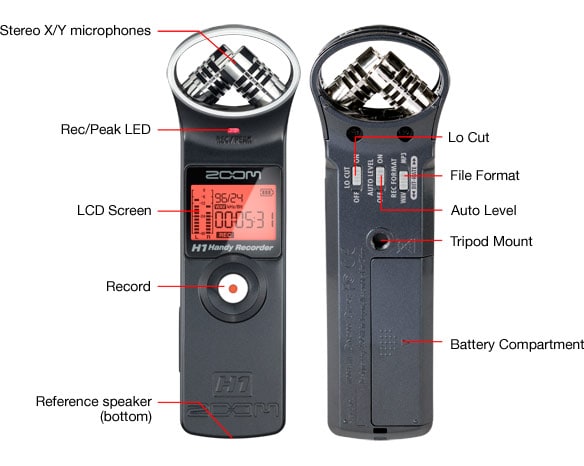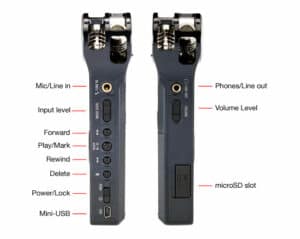 Stereo X/Y mic configuration captures perfect stereo images
Same frequency and SPL handling as popular Zoom H2
Records Broadcast WAV (BWF) at 96kHz/48kHz/44.1kHz at 16-bit or 24-bit
Records MP3 from 48 to 320kbps for maximum recording time
Hi-Speed USB 2.0 port
Built-in reference speaker
Includes 2GB microSD card and one AA battery
One AA size battery allows 10 hours operation
Accommodates up to 32GB microSDHC memory cards
Track marker function
Low cut filter
Built-in tripod mount
1/8″ external mic input
Stereo 1/8″ line output
Auto record level