There has been a few announcements in the last week that are worth of note for photo and video people out there. Here is a quick summary.
Adobe Creative Suite 5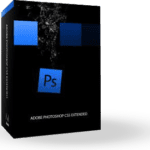 Today Adobe announced the 5th version of their Creative Suite. I will concentrate on Photoshop CS5 as that is the most relevant to most readers.
Notable new features:
Revised lens correction interface with specific profiles for different lenses.
Camera Raw updated to V6.0
Content aware fill. Check out the very impressive video demonstrating content aware fill HERE This feature looks like it could be a huge time saver in certain situations. Some of the things in the video defy explanation, possibly good ol' fashion black magic??
Puppet warp tool . Check out the video demonstrating Puppet Warp HERE
New HDR capabilities (called "Merge to HDR Pro") for tone mapping multiple exposure HDRs or single exposure HDRs with Raw files.
64-bit support that will make great use of multi-core computers.
Apparently there is " a host" of workflow improvements too but I dont have further information as to what they might be.
Estimated street price for Adobe Photoshop CS5 is US$699 and US$999 for Photoshop CS5 Extended.
Panasonic AG-AF100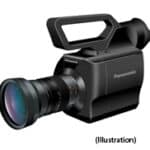 At the NAB trade show yesterday, Panasonic surprised a lot of people by announcing a new video camera based around their popular micro 4/3 still camera sensor. This is pretty big news in the video world! It's exactly the direction that people were hoping the big companies would move. The camera will utilize the interchangeable lenses of the micro 4/3 cameras such as the Panasonic GF1. The sensor is a little smaller then the canon DSLRs but its much bigger than current video camera sensors so it will produce something that comes close to the beautiful shallow depth of field that people have been going wild over with the Canon cameras. You can see the full press release HERE.
This is the most important info right here :
"The AF100 incorporates a 4/3-inch, 16:9 MOS imager. The camcorder records 1080/60i, 50i, 30p, 25p and 24p (native) and 720/60p, 50p, 30p, 25p and 24p (native) in AVCHDs highest-quality PH mode (maximum 24Mbps). Ready for global production standards, the camcorder is 60Hz and 50Hz switchable.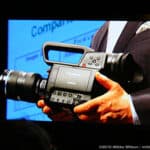 The AF100 maximizes the potential of its high-resolution imager with built-in ND filtering and dramatically reduced video aliasing. Standard professional interfaces include HD-SDI out, HDMI, time code recording, built-in stereo microphone and USB 2.0. The AF100 features two XLR inputs with +48V Phantom Power capability, 48-kHz/16-bit two-channel digital audio recording and supports LPCM/Dolby-AC3."
Panasonic says that the camera will be available by the end of the year so they have announced it pretty early and so far no indication of price. I'd bet that by the time we see this thing in the wild, we will have some more info on a Canon equivalent system too that most likely uses their 1.6 crop sensor. It will be interesting to finally see a camera of this type that was actually designed to shoot video from the ground up! No more having to attach a ton of accessories to it to get it to perform. The video industry is in for some huge changes in the next 12 months.
New Zacuto Z-Finder Jr and Pro 2.5x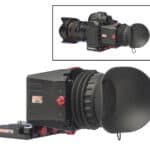 A few weeks ago Zucuto announced new versions of their popular (but ridiculously overpriced) view finder for DSLRs. The new Pro 2.5x features, as you might have guessed, 2.5x magnification instead of the 3x seen on the earlier version. Both 2.5 and 3 will still be available, but many people , myself included, thought that the 3x was a little too much. The image in the viewfinder was really very big.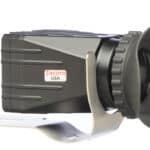 They have also adapted the mounting method to include a new Gorilla Plate for ease of mounting more zacuto accessories.
For the budget minded they have introduced the Jr Z-Finder. Though still priced pretty high at $265. It features a 2.5x magnification and saves money by doing away with the diopter adjustment.