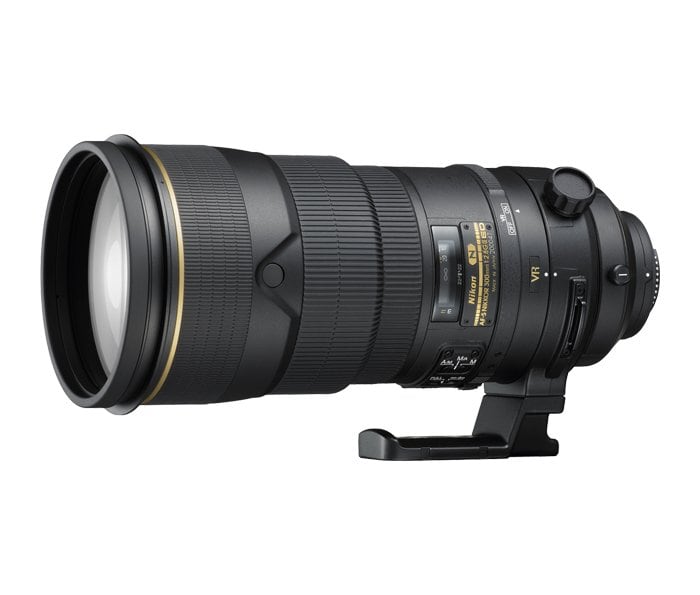 Nikon today announced a brand new version of the AF-S Nikkor 300mm f/2.8G ED VR II. This new version includes a 4-stop image stabilization system where the last version was only a 3-stop. At the same time , a brand new 2x teleconverter has been announced that contains new aspherical lens elements for greatly improved optical performance. These 2 new additions to the line will be available in January , just in time for the Winter Olympics in Vancouver where I would expect to see a lot of these lenses in use with the new Nikon D3s.
Amazon already has the lens up for pre-order and I would expect demand from professionals to be reasonably high at their introduction.
Recommended pricing is US$5899.95 for the lens and US$499.95 for the TC-20EIII
Amazon Links – 300mm f2.8G ED VR II 2x Teleconverter
Nikon website links – 300mm 2.8 & 2x Teleconverter
Press Release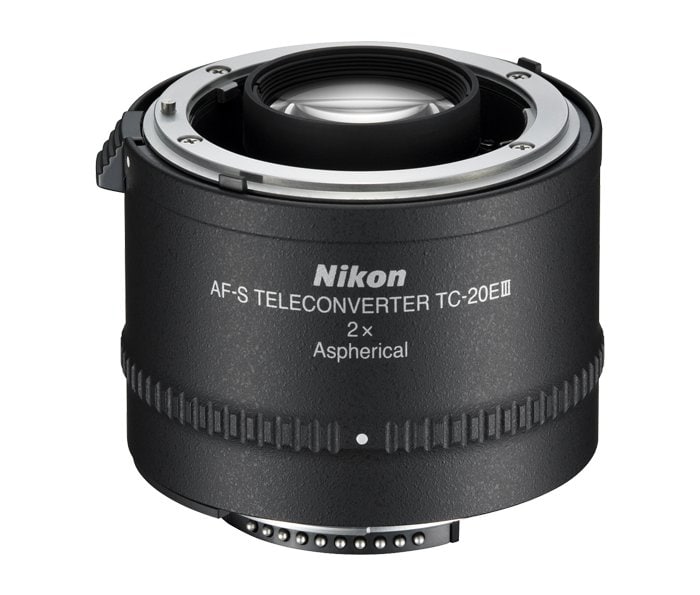 MELVILLE, N.Y. (December 9, 2009) Nikon Inc. today announced two new NIKKOR optics that deliver the pinnacle of image quality for professional photographers who demand super telephoto capabilities. The new, fast aperture AF-S NIKKOR 300mm f/2.8G ED VR II super telephoto lens and AF-S Teleconverter TC-20E III deliver images with stunning edge-to-edge sharpness and clarity throughout the frame. Continued refinements and new technologies such as Vibration Reduction (VR) II and optimized autofocus (AF) modes in the lens enhance functionality and improve performance for discerning FX and DX-format digital SLR photographers.
The latest edition of the NIKKOR 300mm f/2.8 lens advances one of the most popular fast-aperture focal lengths for sports, nature and wildlife photography, demonstrating Nikon's commitment to professional photographers through the continued development of the optical fidelity and sharpness for which NIKKOR lenses are famous, said Edward Fasano, general manager for marketing, SLR Systems Products at Nikon Inc. Offering compatibility with a wide range of NIKKOR optics, including the new 300mm f/2.8, the TC-20E III teleconverter enables photographers to greatly extend the versatility of a variety of zoom and telephoto lenses they carry.
Whether photographing nature in the wild or the battles at a line of scrimmage, the 300mm f/2.8 is an essential tool for photographers who require the highest level of image quality for publication and printing. This 300mm lens effectively leverages a host of Nikon core technologies, including Nikon VR II image stabilization, specifically engineered for each lens design for maximum performance. VR II instills confidence by counteracting image blur introduced by camera shake and telephoto magnification, allowing users to shoot up to four shutter speed stops* slower than otherwise possible, overcoming many of the challenges of handheld shooting. If tripod shooting is preferred, the Tripod Detection Mode will detect and compensate for tripod-specific vibrations.
This professional lens is constructed of die-cast magnesium for maximum durability and is strategically sealed to resist dust and moisture, with protective Meniscus glass to safeguard the lens front element. The optical formula features three Extra-low Dispersion (ED) glass elements for superior sharpness, color and image quality, while minimizing chromatic aberration. Additionally, an aspherical element is used to promote image integrity throughout the frame, suppress coma and minimize distortion. The lens also features Nikon's exclusive Silent Wave Motor (SWM) technology which enables high-speed autofocus performance with exceptional accuracy and powerful, super-quiet operation. Nikon's exclusive Nano Crystal Coat prevents instances of ghosting and flare for even greater image clarity.
The AF-S 300mm f/2.8 lens features a host of professional focusing features that further enhance functionality. Photographers can now select from three focus modes to match shooting conditions, including manual mode (M) and autofocus with manual priority (M/A) mode, and the new A/M mode. The A/M mode enhances AF control with fast, secure switching from automatic and manual focus to adapt to personal shooting preference and techniques. Additionally, users can also activate the AF Recall Mode at the press of a button that allows for instant return to a predetermined point of focus to capture anticipated shots confidently.
Nikon's professional grade teleconverters, including the new AF-S TC-20E III are ideal companions to the new NIKKOR 300mm f/2.8 and other select lenses to create an affordable and portable gateway to extended telephoto photography. The new TC-20E III effectively doubles the focal length of select lenses, and is the world's first teleconverter to feature an aspherical element to virtually eliminate coma and other aberrations even at wide apertures.
Price and Availability
The AF-S DX NIKKOR 300mm f/2.8G ED VR II lens is scheduled to be available at Nikon authorized dealers with an estimated selling price of $5,899.95. The Nikon AF-S Teleconverter TC-20E III will be available for estimated selling price of $499.95**. Availability of both products is scheduled to begin in January, 2010. For more information, please visit www.nikonusa.com.
About the NIKKOR brand
With a comprehensive assortment of FX and DX-format lenses and focal lengths, from the new ultra-wide 10-24mm to the super telephoto 600mm VR, Nikon photographers have come to rely upon the NIKKOR core technologies that contribute to their optical superiority. NIKKOR is the brand name for Nikon's photographic lenses, which was created by adding an "R" to "NIKKON, an abbreviation of Nippon Kogaku K.K., the original company name of Nikon Corporation at the time of its founding. In 1933, Nikon marketed its first camera lens under the NIKKOR brand name, the "Aero-NIKKOR for aerial photography applications. Since then, NIKKOR has been used as a brand name for Nikon lenses that symbolizes durability, high image quality and optical excellence.
About Nikon
Nikon, At the Heart of the Image. Nikon Inc. is the world leader in digital imaging, precision optics and photo imaging technology and is globally recognized for setting new standards in product design and performance for its award-winning consumer and professional photographic equipment. Nikon Inc. distributes consumer and professional digital SLR cameras, NIKKOR optics, Speedlights and system accessories; Nikon COOLPIX® compact digital cameras; COOLSCAN® digital film scanners; 35mm film SLR cameras; Nikon software products and Nikon sports and recreational optics. For the second consecutive year, Nikon D Series digital SLR cameras are recognized as Highest in Customer Satisfaction with digital SLR cameras, Two Years in a Row, Tied in 2008. according to the J.D. Power and Associates 2007 and 2008 Digital Camera Usage and Satisfaction StudiesSM. Nikon Corporation, the parent company of Nikon Inc., recently celebrated the 50th anniversary of its legendary F-mount lens-mounting system. Only Nikon has sustained an original lens mount for such an extraordinary period, ensuring that photographers can continue to leverage their previous investments while still taking advantage of new innovations. For more information, dial (800) NIKON-UX or visit http://www.nikonusa.com, which links all levels of photographers to the Web's most comprehensive photo learning and sharing communities.
*As determined in Nikon performance tests
**Estimated selling price listed is only an estimate. Actual prices are set by dealers and are subject to change at any time.