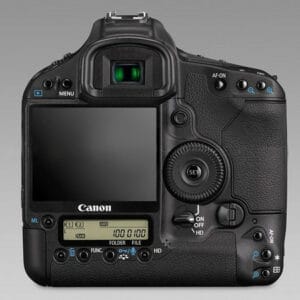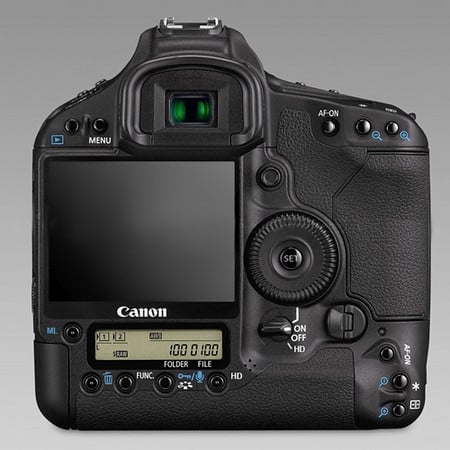 This evening Canon has announced the latest incarnation of the 1 series camera, the 1DmkIV
A quick run down of the key specs:
16 megapixels
APS-H (27.9 x 18.6mm) size with a magnification factor or 1.3x
New 45 point auto focus system
39 cross-type focusing points
High ISO setting up to 102,400

300,000-cycle shutter mechanism

63-zone meter

1/300 standard flash sync

Twin CompactFlash and SD card slots

$4,999 body only (US price)
Available late December
1080p video in frame rates of approximately 30fps, 25fps, and 24fps.
720p HD video at 60fps
10fps continuous shooting speed.
Dual digic IV chips
This camera takes the newly designed auto focus system from the 7d and improves on it even more in a couple of key areas. My own initial tests with the 7d auto focus have been extremely favorable and I would expect the new 1dmkIV AF system to be even better with 45 focus points.
When the Nikon d3s was announced last week I was personally a little surprised at the lackluster video features.It seems that Nikon is really several steps behind in this respect and with the mkV here Canon has seemingly taken another step forwards. Many sources claim that even Canon themselves were hugely surprised by how quickly people took to the video mode of the 5dMKII and have since re-structured departments to take this into account and push video in DSLRs forwards at a much greater pace. If you want to shoot video as well as stills, the Canon choice is a no-brainer.
I'm surprised though at the lack of ergonomic changes to the new camera. Particularly the movie button and live view selection switch on the 7d has been missed off and I personally found that to be an excellent addition. I'm not actually going to post a ton of photos of this thing because it is almost impossible to distinguish it from the previous 1dMKIII. Instead of working on ergonomics or speed it seems that Canon has put the majority of efforts into making this the best low light camera out there. The proof of that will be in the test samples. I'm sure there will be plenty of people out there that will be annoyed for one reason or another. There is nothing ground-breaking here but Canon has listened to the critics of the MKIII and tackled the areas that mean the most to photojournalists and sports shooters, namely high ISO and focus accuracy. Until we see some tests there can't really be a conclusion to this. Given the high cost though and the number of features that cross over, i think they might have a huge hit with the 7d which is one third the price.
The camera is already available for pre-order at B&H photo and Amazon