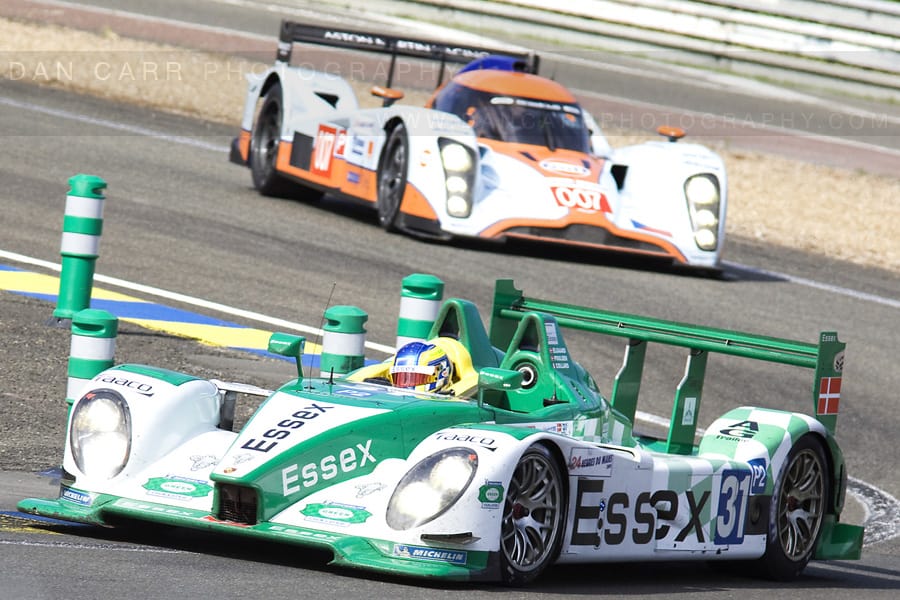 The blog has been pretty quiet lately.  Having finished my final shoot of the winter for Whistler Blackcomb in May I took a bit of time off after a long winter.  I went back to England to visit my family and also took some time to head to France to watch the Le Mans 24 hour motor race.  After skiing, motor racing is my second passion.  One day I would love to spend a bit more time shooting it.  The trip to France was a holiday for me so i didn't spend a lot of time shooting but I did pack my 5dMKII and a couple of lenses.  I was actually fairly impressed with the AI- Servo focusing of the 5dMKII, i think that's the first time I have tried using it.  With the 300mm lens it was pretty accurate on the fast moving cars.  In the end the race was won by the number 9 Peugeot 908 HDI.
For anyone who has even the vaguest interest in racing, a trip to Le Mans should be on your list of things to do.  The track is steeped in the history of the worlds greatest sports car manufacturers and the atmosphere generated by the 250,000 strong crowd is something I have yet to find words to describe.  It is not just about the racing, it is a pilgrimage.  Even the drive to the hallowed La Sarthe location is a sight to behold as an endless stream of Ferraris, Porsches, Lamborghinis and other exotica pass you on the highway.
This week summer training camps kicked off here in Whistler and over the next few weeks I'll be spending time shooting at both Camp Of Champions and Momentum ski camp if the rain here ever lets up.  Then it's off to New Zealand with a client for a pretty cool sounding trip…. stay tuned.