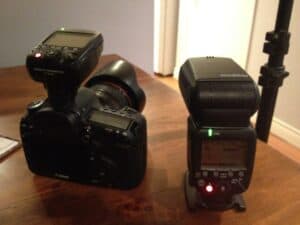 I've just taken delivery of my own Canon 5D MK3 and also the new 600 EX RT flash with ST-E3 Radio trigger.  I'm really excited to try these things out on some upcoming shoots.  I made a quick video yesterday with some first impressions on the flash and the new trigger.  Stay tuned for more in-depth thoughts in the coming days and weeks.

These products are now in stock at B&H.
Support the site
If you enjoyed reading this post and found it helpful, please consider supporting the site by making your next photography purchase by clicking through one of the links below or one of the links on our worldwide list of supporting stores and services on this page. Thank you!
Think Tank Photo -As a friend of this site, clicking through to the Think Tank site and spending more than $50 will earn you a FREE bag when you reach the checkout. Choose from several different accessory or modular bags for FREE!
There's a full list of worldwide stores and services that you can use to support this blog HERE.