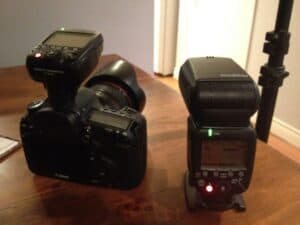 I've just taken delivery of my own Canon 5D MK3 and also the new 600 EX RT flash with ST-E3 Radio trigger.  I'm really excited to try these things out on some upcoming shoots.  I made a quick video yesterday with some first impressions on the flash and the new trigger.  Stay tuned for more in-depth thoughts in the coming days and weeks.
These products are now in stock at B&H.
Support the site
If you enjoyed reading this post and found it helpful, please consider supporting the site by making your next photography purchase by clicking through one of the links below. Thank you!