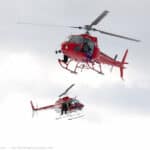 The second part of the 2010/11 year Whistler Blackcomb ad campaign was shot back in April.  I wrote about the first part HERE a couple of weeks ago.  This time it was not specifically the mountains that were the subject, but the snowboarders that use it.  This photo was to be used for the advertising in the major snowboard magazines around the world so we teamed up with some of the best riders out there.  The Sandbox film crew came in with a few riders to film for their new snowboard movie called Now You Know and Red Bull brought in a second helicopter to shoot some follow cam footage.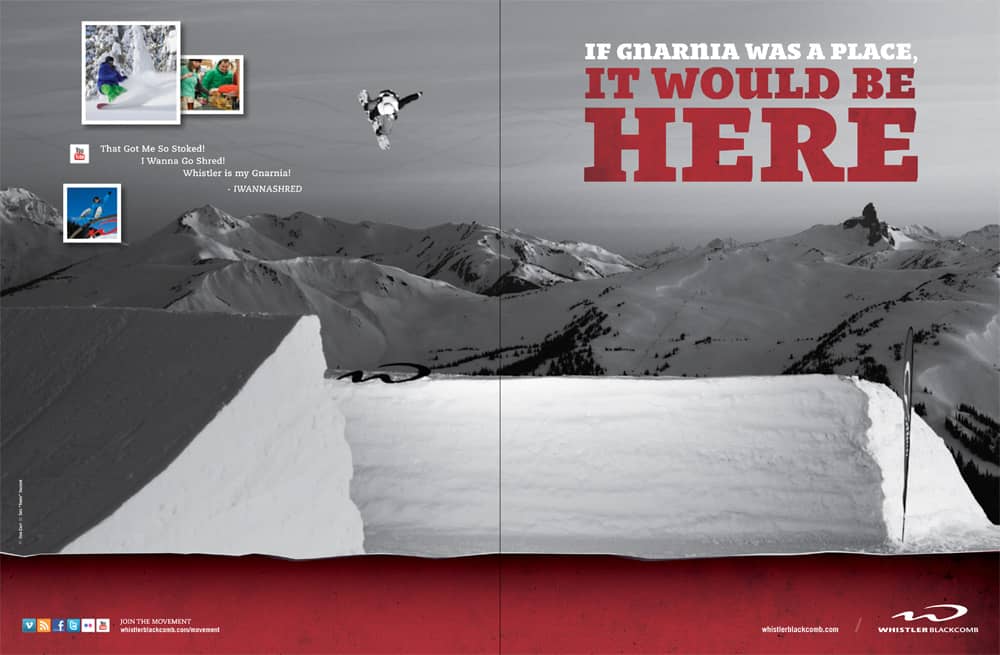 Canon 1D MkIV , 24-105 f4 L IS, Elinchrom Ranger RX.  1/160, f8, iso 320
The idea was to carry over the black and white theme from the scenic shots we did last time from the helicopter so I was hoping for some dramatic lighting.  The snowboarder in the shot above is Seb Toutant, a young Canadian rider who has taken the snowboarding competition world by storm last season.
Here is a few more shots that did not get used.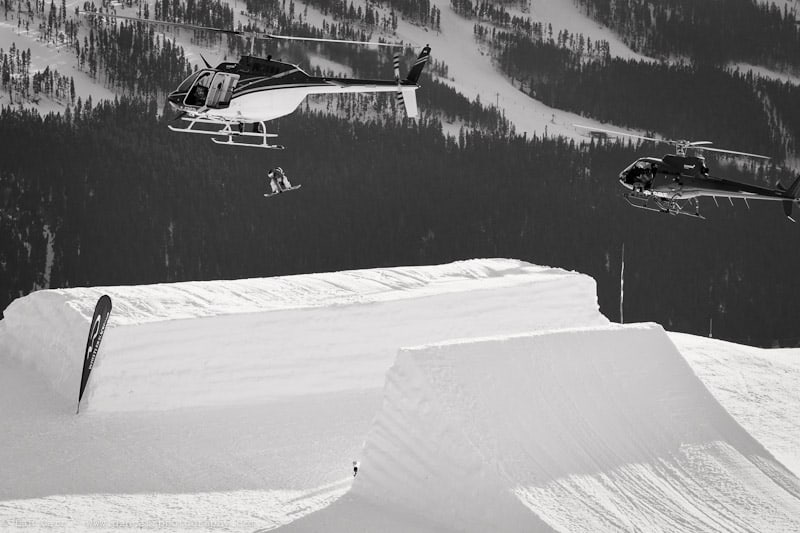 Behind the scenes photos of me, thanks to my assistant for the shoot Aleks Stirajs.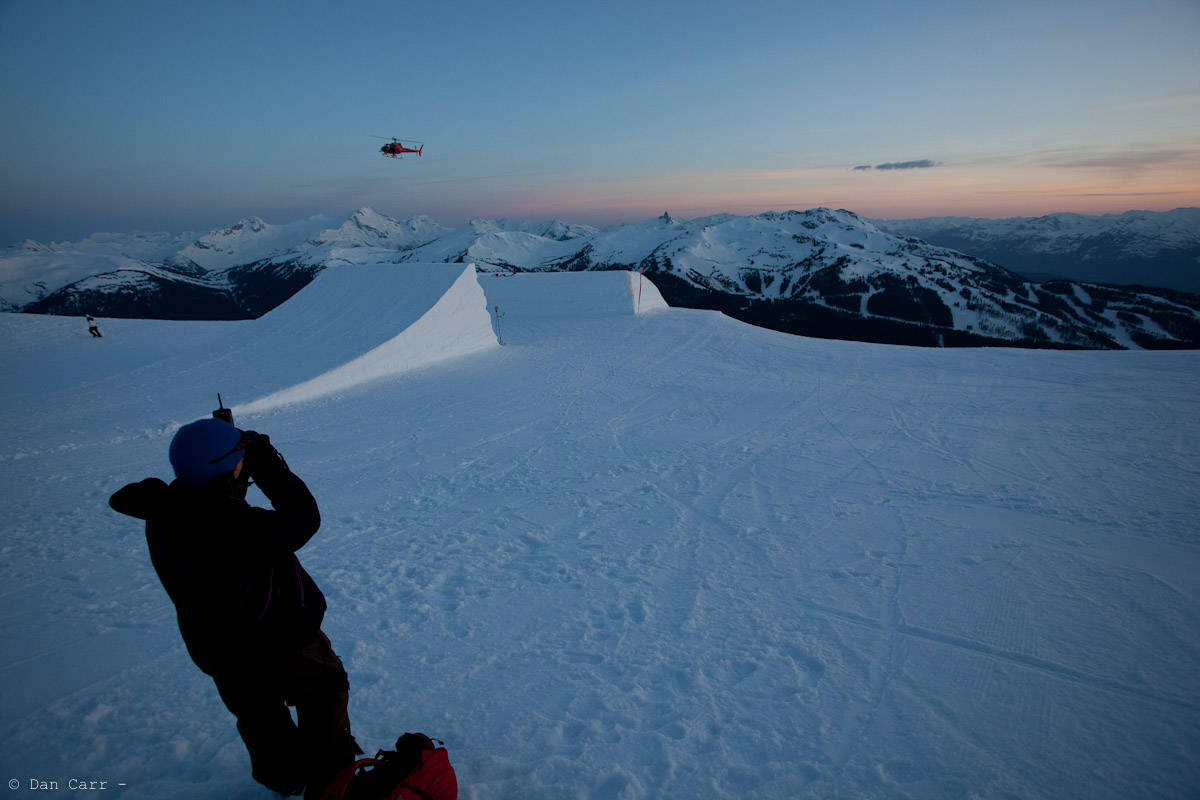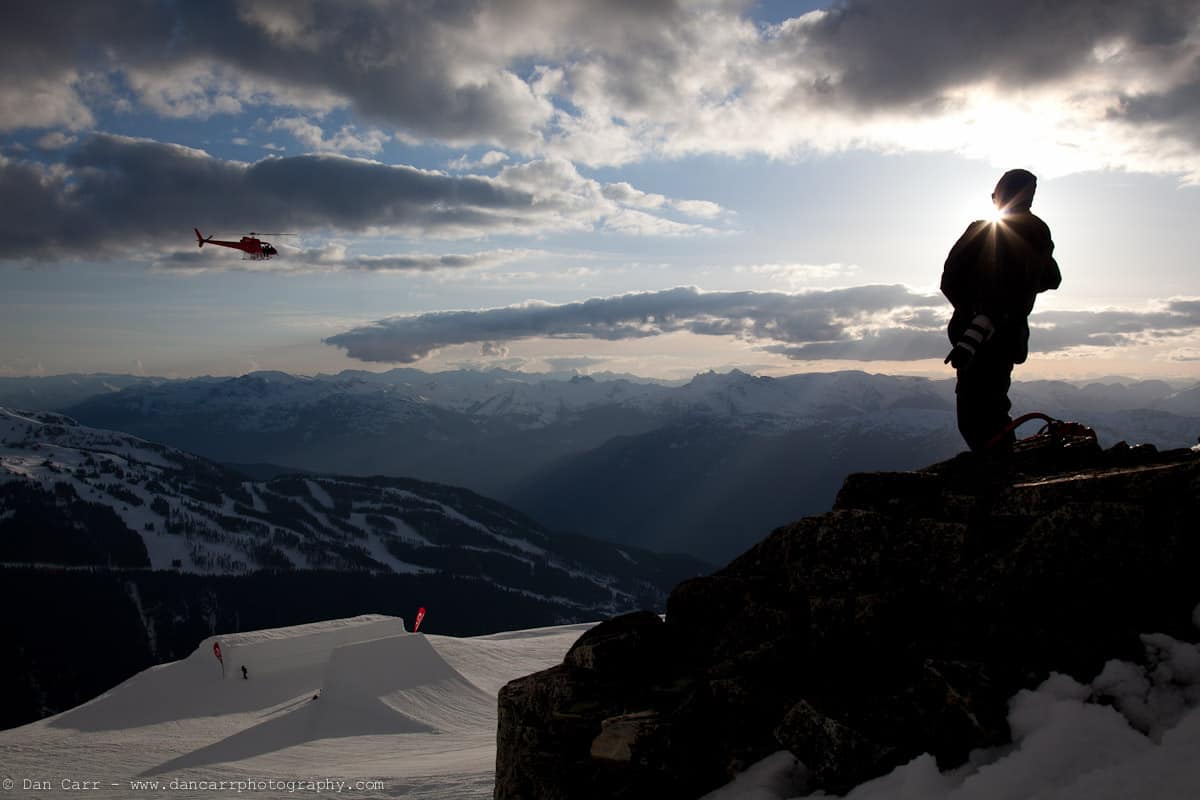 Support the site - It's easy!
Did you find this post useful and interesting?
- I've invested thousands of hours into creating the content you find for free on this blog. The best way to say thanks is to use the product links in the post when you make your purchases. I may make a small commission when you do this, and that helps to keep the site running. Click
here
to find more links that support the site, or use these primary ones:
B&H Photo|Amazon|Adorama|Think Tank (free gift on $50+ spend)|MindShift Gear (free gift on $50+ spend)
|
Coffee
Thanks for your
support
and readership!