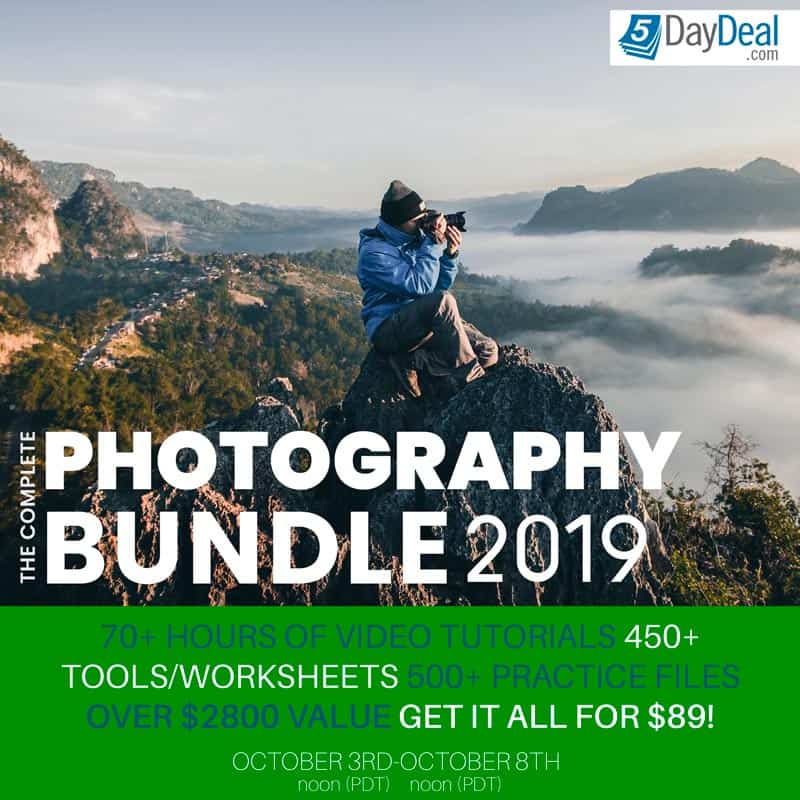 Regular readers of the site will probably remember the annual 5DayDeal complete Photography Bundle from years past. Every year, the best photography educators in the world get together for a crazy 5-day sale where they pool resources, offer an incredible deal and give 10% of the proceeds to some amazing charities. Over the years they have raised over $1.5million for the chosen charities! (learn more about the charities here)
This year the bundle is sweeter than ever, with over $2800 of products available for just $89. That's a 96% discount! As you can see from the ominous counter at the top of the page, though, the deal ends soon.
Includes Aurora HDR
As well as all of the educational products in the bundle, you'll also get a full copy of Skylum's Aurora HDR software. This amazing HDR program is the only one I ever use, and it normally costs $99 on it's own! You'll get it as part of the bundle, with all the other $2800 worth of products for just $89.
Product Gallery
If you want to browse the products, click one of the thumbnails below and then use the arrows to scroll through. Of course there are far more details about each individual product on the actual 5DayDeal site, but this gives you some idea of the scale of things!
All new products
One important thing to know about this bundle is that it's different every single time. Once a product has been in the bundle, it will never be in the bundle again! That means that if you purchased it last year, or any previous year, you are guaranteed to get all new products if you buy it again this year. Pretty cool, huh?
On the flip side, that also means that once it's gone, it's gone forever!
A Who's Who of the Industry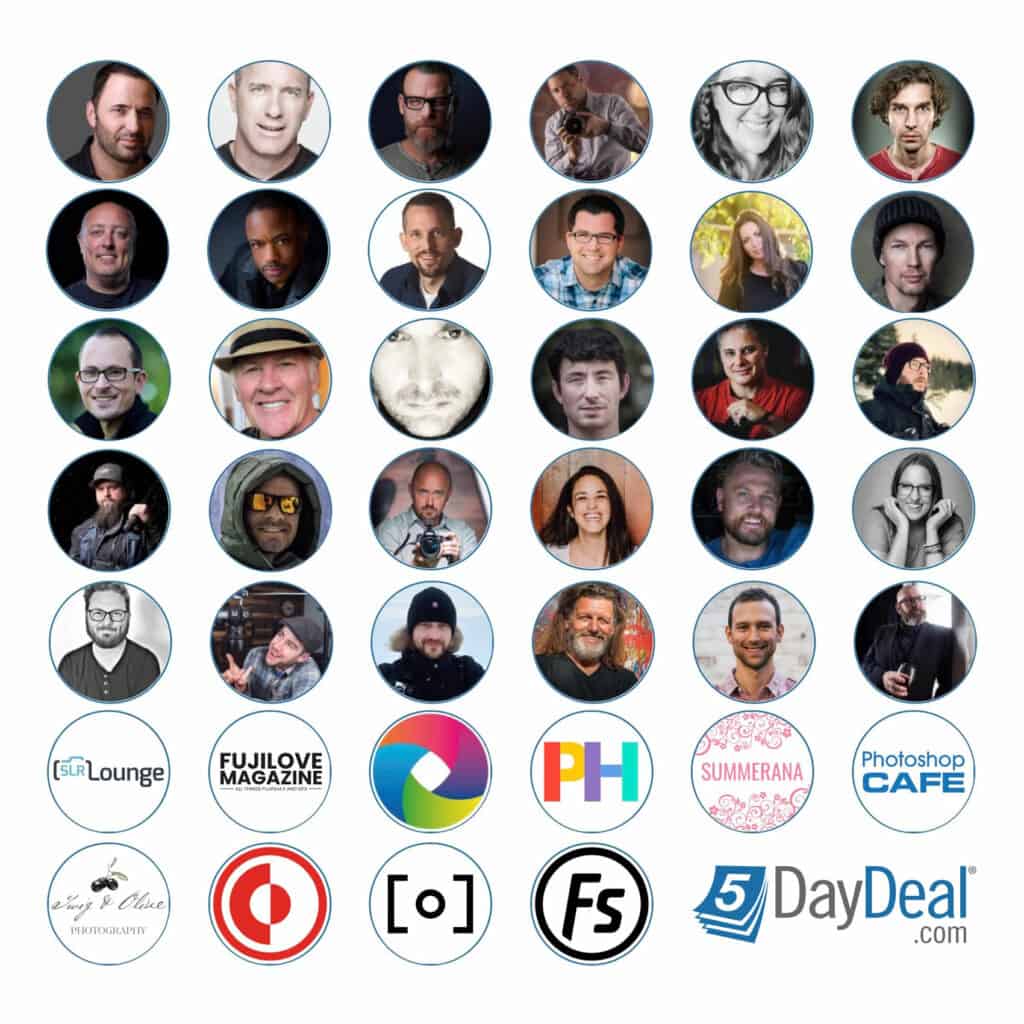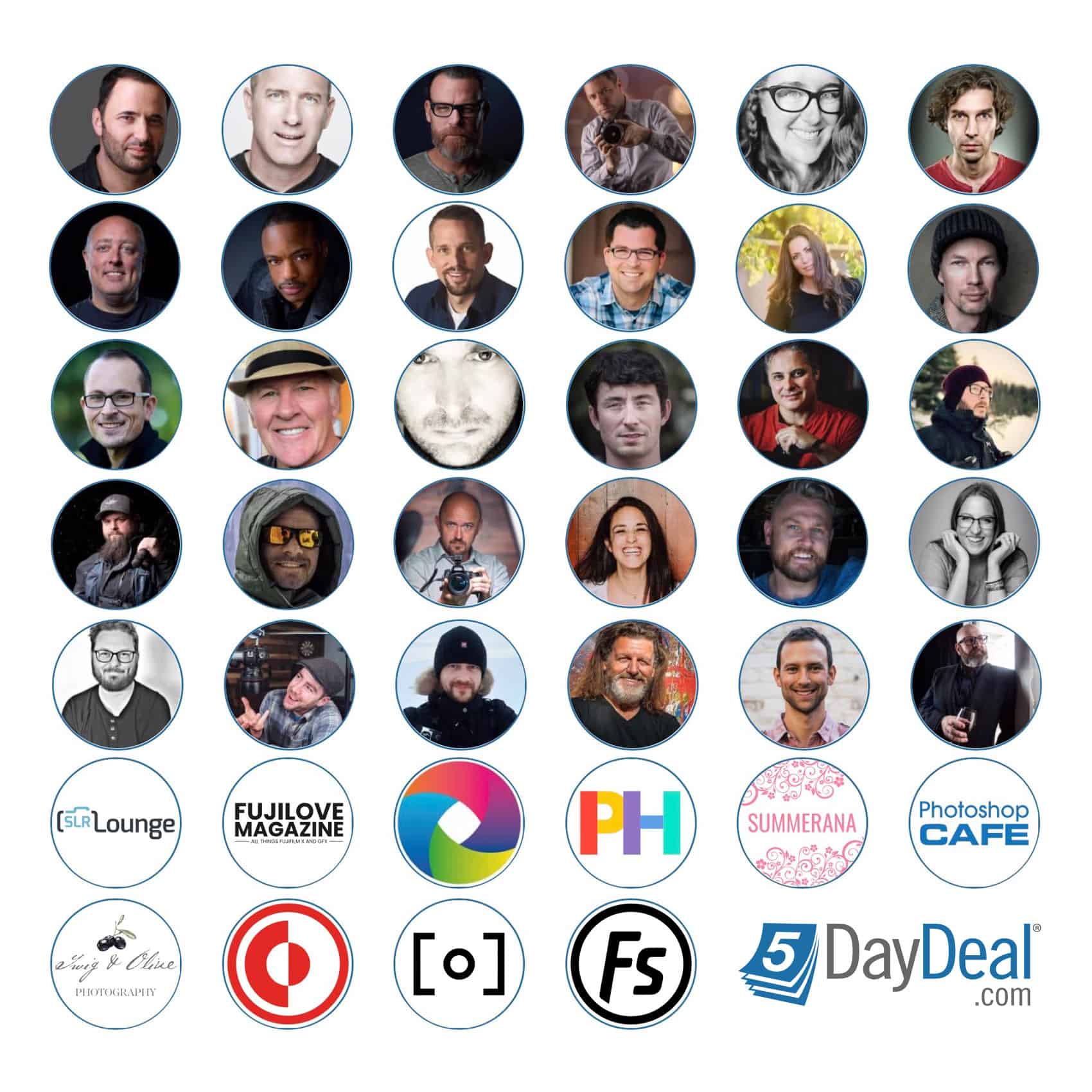 You can find a full list of this year's bundle contributors here. It includes photographers and companies such as Joel Grimes, Nicole S. Young, Serge Ramelli, Blake Rudis, Frederick Van Johnson, Matt Granger, FStoppers, Contrastly, Bryan Peterson and Phlearn!
Don't be one of them…
You've read this far so I know this has got your attention. I guarantee this bundle will put a big grin on your face the moment you've purchased it, so don't waste time, don't wonder off and accidentally forget about it because it'll be too late and you'll be kicking yourself!
Every year when we do this I get some messages or emails after the sale from people who put the decision off and then missed out. They ask me if I "pull strings" to get them the bundle once the time has run out, but the answer is always no.
If you are having any reservations or questions about the bundle, drop me a message and I'll help you out. I have had access to all the products in the bundle for a few weeks now so I know first hand how good this deal is and I can hopefully help you if you have questions.
Push your photography to the next level, and help do some good in the process.