This week I picked up a new 14ft touring kayak so that I can reach a few new places to photograph. I've had my eye out for something like this for a couple of years but when I heard about the Ultralight series from Boreal Design, I knew I had found my ship! The Compass 140 was already a great kayak for my purpose, with plenty of storage fore and aft, as well as a day hatch and a wide enough cockpit that I could keep a camera and super telephoto lens between my legs. But the Ultralight version of the kayak really made it even more desirable, by shaving 5.5KG off the weight of the standard version using new thermoforming techniques. This 14ft kayak only weighs 18.7KG (41lbs) so I can easily carry it myself and lift it on and off the roof of my car without assistance. That's important for me because I often, in fact mostly, don't have anyone else with me when I'm heading out on photography missions.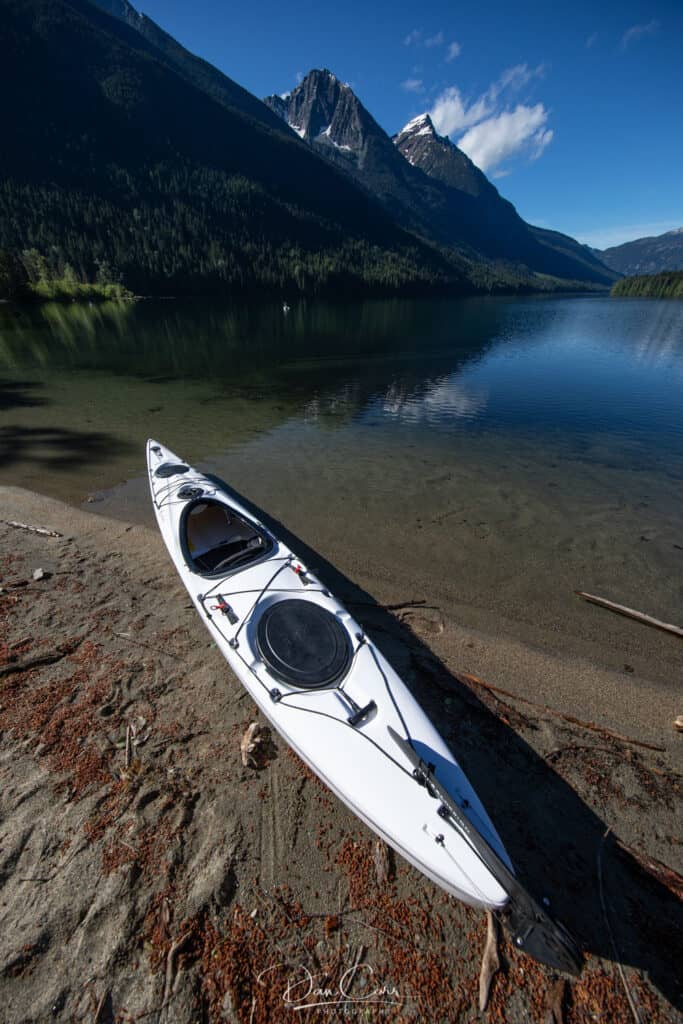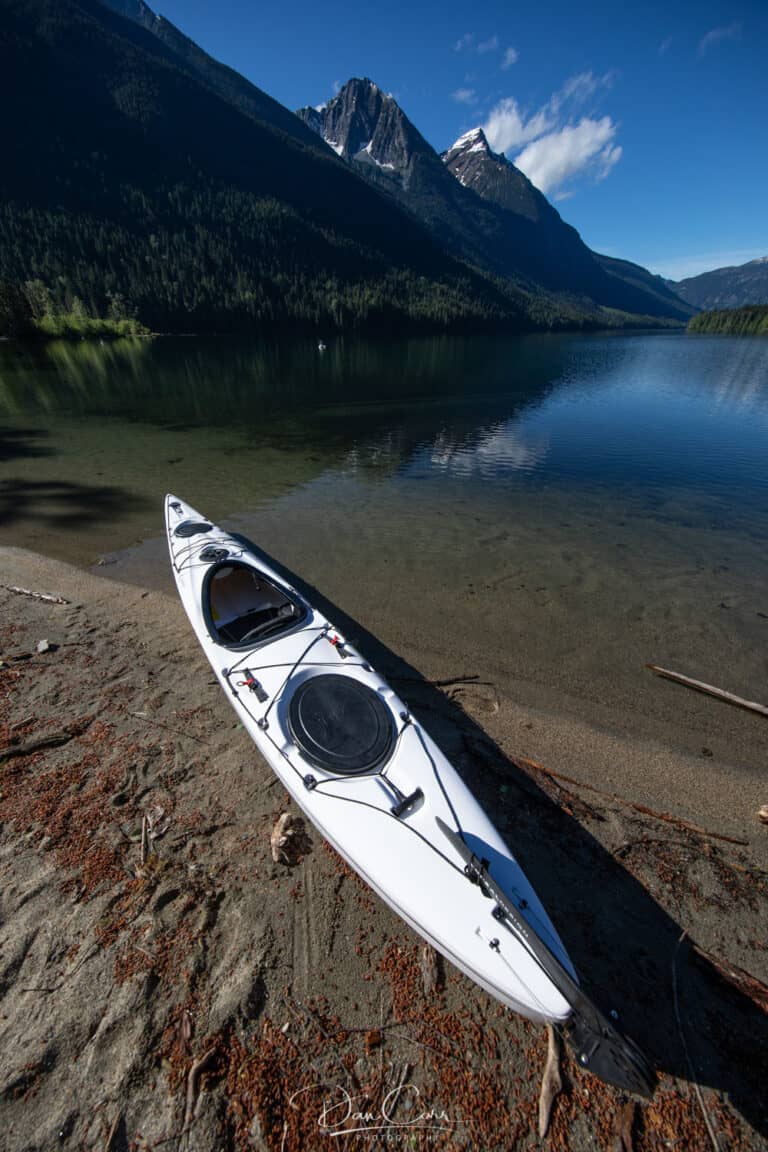 As soon as I got it I took it for a quick paddle around the Howe Sound in Squamish, and this past weekend I did a quick 14km lap of nearby Birkenhead Lake near Pemberton in British Columbia. On that second paddle I took my camera with me to get a few photos of the new setup to post here on the blog. I'm so happy with this kayak and I can't wait to head out for some more landscape and wildlife photography trips in it.
Boreal Design is a Canadian company so I'm honestly not sure about how you might buy one if you were elsewhere, but if you're looking for a reasonably prices lightweight kayak that will for for carrying photo gear, look no further!