I've had this printer, the Canon G3200, for about a year now and I keep meaning to tell you guys about it. It's part of a new line of printers from Canon called "Mega Tank".  As you can see from the photos, it has ink tanks instead of the typical cartridges that are found in most small printers. Refilling the ink is a simple matter of buying bulk ink in a bottle and pouring it in. Even if you buy Canon ink, it's still much cheaper than the old scenario of replacing entire cartridges, and there's also cheaper third-party ink readily available.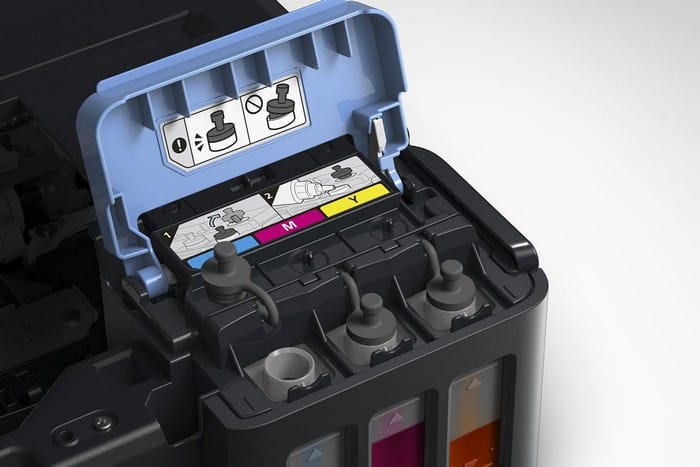 I don't really use this printer for my photography, although I have tested some small 4×6 prints with it. I mainly use it as my general office printer and with it's scanning bed on top it also serves as a copier.
I know it's not the most exciting thing I've ever brought to the table in the Gear Check series but most people who run a home business or small business like a photography studio, will need a good printer. From full tanks you'll get a gigantic 6000 black and white pages from it, and 7000 colour pages!