Peak Design have just launched updates to their most popular products, the Slide camera straps and the Capture Clip quick release system. I was lucky enough to get sent all the new gear prior to the retail launch, so I can bring you some thoughts and of course, lots of photos.
Get a Free Gift From Peak Design
These products were launched in a 5-day Kickstarter campaign that raised an incredible $1.4 million! Unfortunately, if you didn't back the Kickstarter campaign then you'll now have to wait until they hit the Peak Design store to buy them. At the moment, the date for this release is not known, but I have set  up a special "reminder list" for those who missed out. Simply hit the button below and leave your email address. As soon as the products are launched, I'll send you an email so that you can be first in line at that point. If you spend over $65 using the link I send you in that email, you'll get a free gift as a thank you from Peak Design!
I anticipate they will be very popular when they do hit stores because of the short length of this past Kickstarter. I suspect this will be sometime in early January 2018, but it could be a bit sooner.
I promise I won't send you any spam. You'll get one single email from me when the products launch, and after that I'll delete all the email addresses.
Alright… let's take a look at the new gear.
Capture Clip V3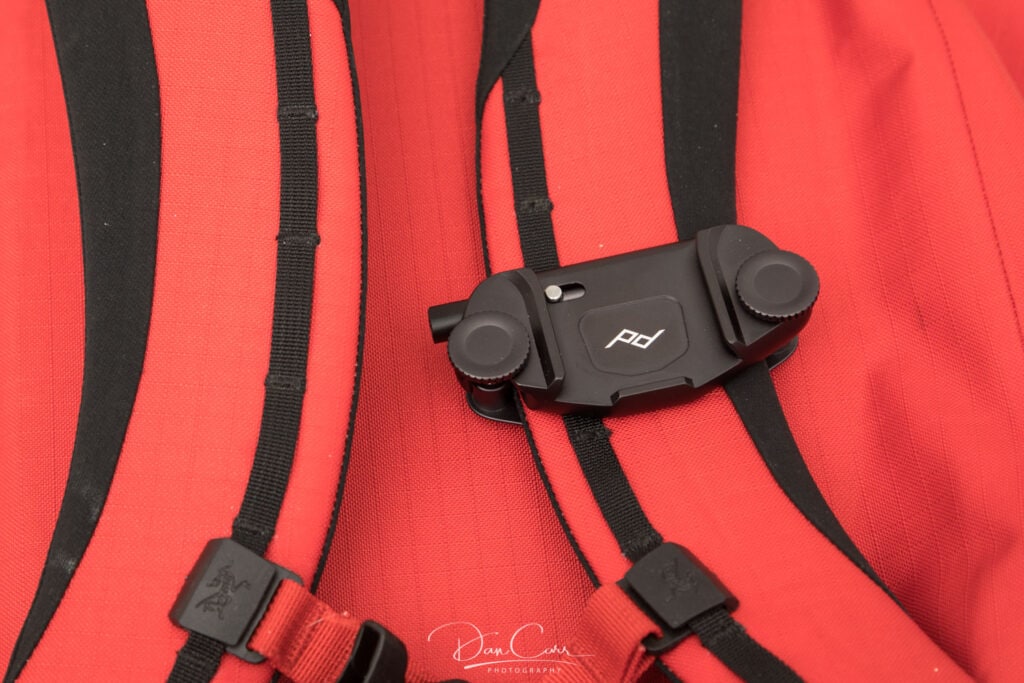 I'm starting with this one because it's the one that most excites me. I've had a V2 Capture Clip for a few years, and I have used it on occasion. It was a decent product, and a quick poll on my Instagram Stories last night revealed to me that a TON of people use this product, mostly for hiking with their cameras on their backpack shoulder strap. Seriously, I was really blown away by the number of people that told me they already owned the V2 Clip, and about 90% of people were really stoked on it.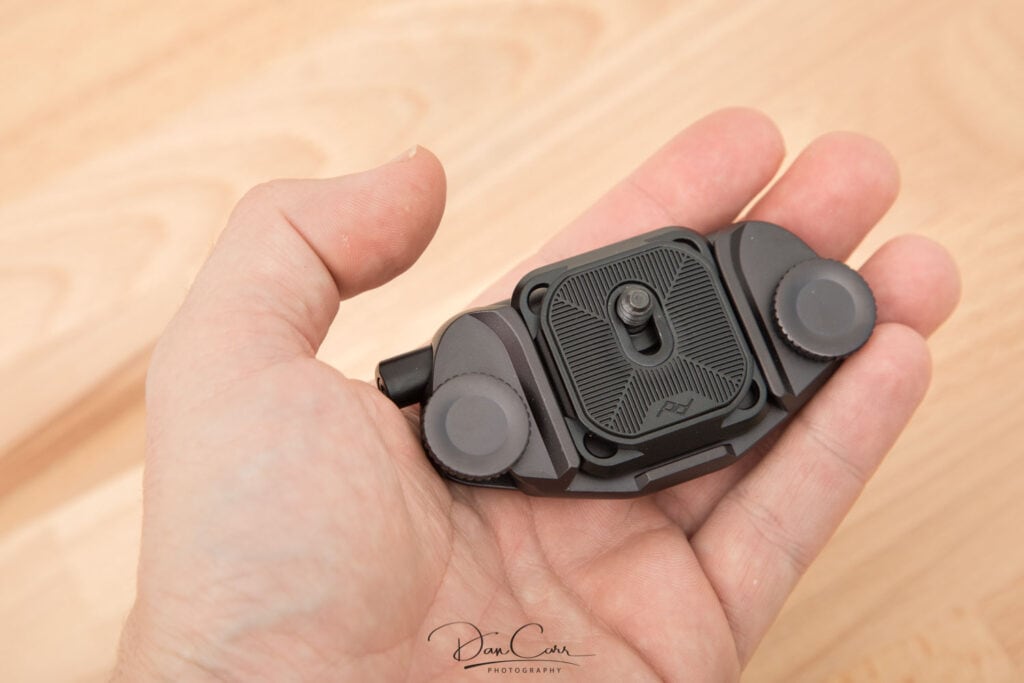 Now enter the V3 Capture Clip.
It's about 30% smaller and lighter than the previous version, and it it also comes with a lower profile camera plate which shaves even more bulk off the whole setup. What's significant to me about this change is that it has gone from something that I would put on and take off a camera bag as needed, to something that I can now put on a bag and leave it, without feeling as though it's getting in the way.
The sleeker design is awesome, and the whole thing feels like a step forwards in machining quality. In the photos here we're looking at a black one, but it's also available in silver. Personally I far prefer the subtle black version as it blends in with most of the bags I own.
Another change is that it now features a rubber grip panel on the inside of the jaws. The stops the Clip sliding down your strap, and it works a treat. It almost works too well actually. I had to fight to maneuver mine into position on a couple of bags, but I'd rather do that than have it shifting as I walk around.
Even if you do want to remove it from your bag or belt until it's needed, the svelte, smooth design is just so much easier to stash into the corner of a bag. I liked the V2, but I love the V3. Simple as that.
Pro Pad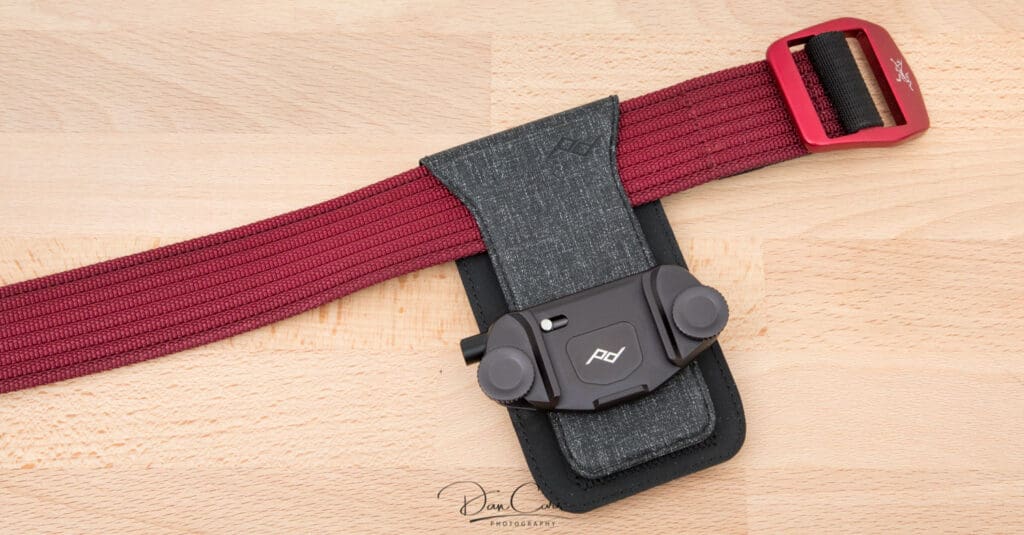 This Capture Clip accessory has been slimmed down too, and at only $20, it's a worthwhile consideration for people who are using larger camera bodies, or carrying gear on their belt all day. Wedding and event photographers will probably make up the vast majority of suitable people.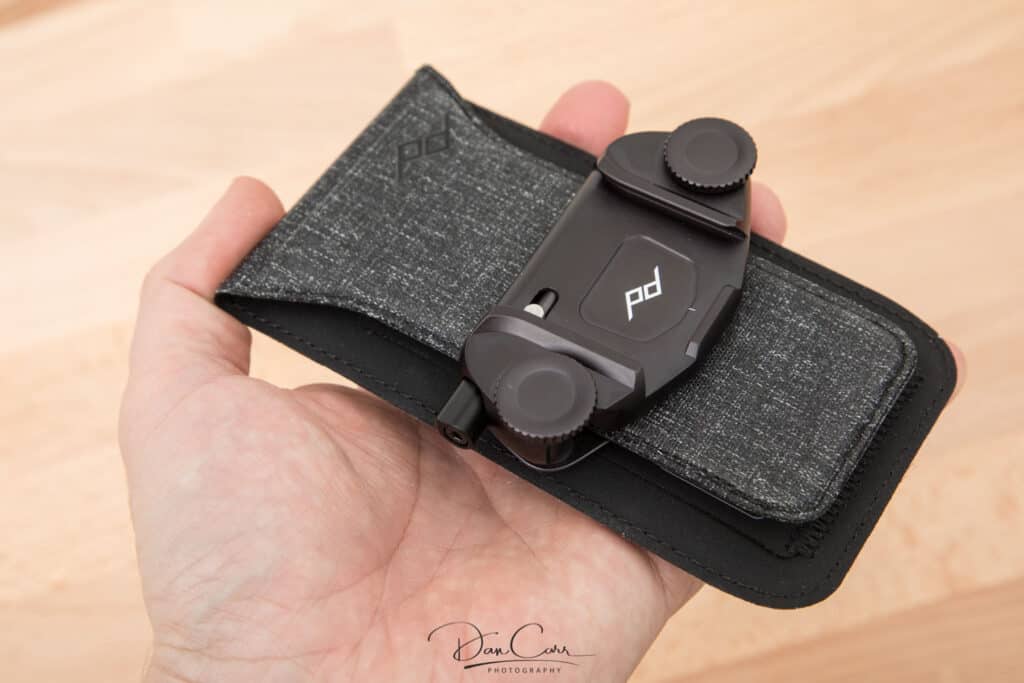 Essentially it's just some added padding that stops lumps and knobbly bits rubbing you in the wrong places. Most will use it on a belt, but you can use it behind the Capture Clip on your backpack strap as well if you find your camera is rubbing on long hikes.
The overall design has been updated to fall in line with Peak Design's current aesthetic with their carry solutions, and I think it looks pretty smart.
Slide and Slide Lite Camera Straps
These straps have had more of a nip and tuck than a full facelift like the previous two products, but they did fix a couple of niggles that I had with the originals.
What you're seeing in these photos is a black Slide Lite, and an ash grey Slide strap, although both straps are available in both colours. They both feature an updated Slide mechanism that feels much nicer to use than the first version. This one has a much more positive 'CLICK' when you lock the sliding adjustment mechanism, and it really adds to the quality feel of the setup.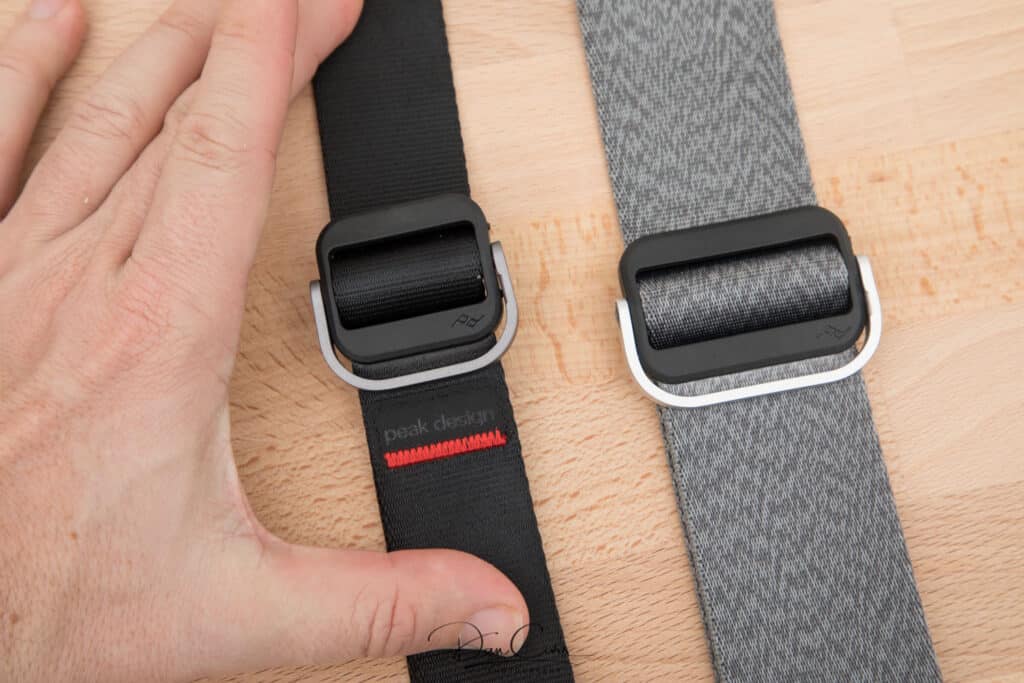 One of the other things that has been fixed is that the should padding material will no longer crease if bent in one position for a longer period of time. This did happen to a couple of my first ones, and whilst it's a minor, mostly aesthetic issue, it's nice to see it addressed.
The other change is that the straps now some with a low profile anchor attachment for the 1/4 20 hole on your camera. The first versions of these straps came with larger camera plates that worked with the Capture Clip, so this offers a lighter, more streamlined solution. I'm sure some people will want the larger plate because they were Arca-Swiss compatible, but you'll be able to buy them separately, or get one with a V3 Capture Clip. I'm on the fence about whether this is a good change. Personally I would have preferred to have an Arc-Swiss camera plate than these tiny anchor mounts. These mounts are only useful if you don't have or want any sort of tripod mounting plate. That said, I'm sure some customers were telling them they didn't need big bulky plates. You just can't please everyone, and I can only assume they went with the majority.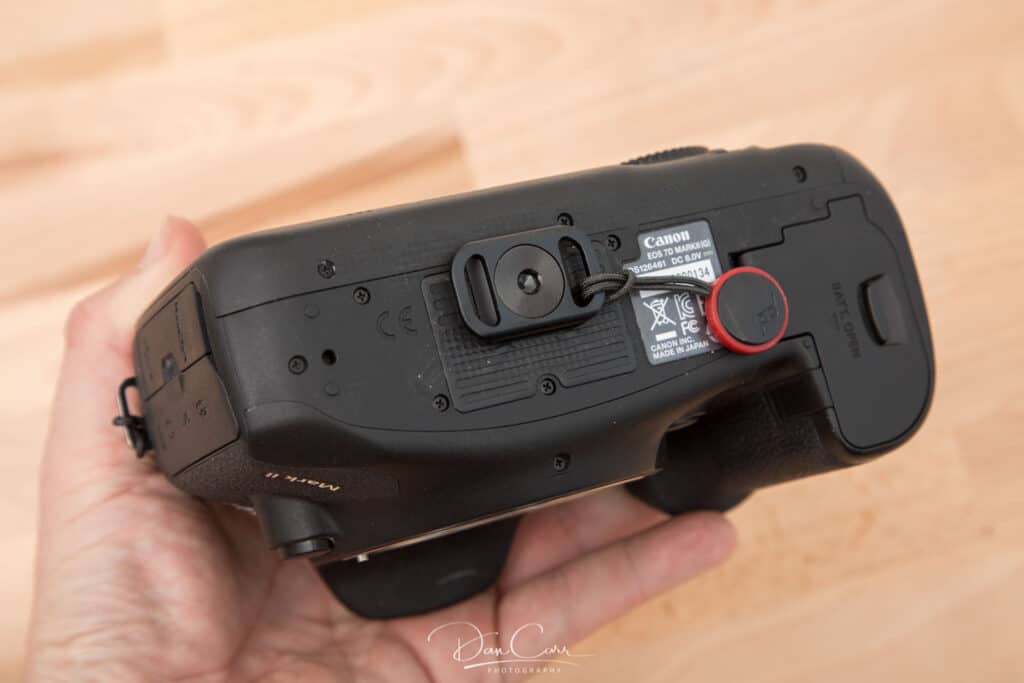 The final point of note is that they also ship with updated anchors that have a much thinner cord. This makes it easier to thread them through smaller eyes on cameras, and they don't lose any weight capacity. Nicely done! The new anchors are already available on the PD website because they also shipped with the updated Leash and Cuff straps earlier in the year.
Conclusions
There's some nice updates here, and the V3 Capture Clip is an exciting product. I think there's enough there that some V2 owners should consider upgrading – I think you'll use it even more with the lighter, smaller design. For those that have been curious about this product in the past, now is the time to buy! Especially this week where you can lock in a nice deal with the Kickstarter pricing.
The other updates aren't quite as ground breaking, and if you own previous versions of the Slide straps then there's no need to rush out and update, unless you have fallen in love with the nice new ash grey colour!