Recently I was looking for a new battery charger that would handle all of the different types of rechargeable batteries I have, not including camera ones. I needed something that would handle my Ni-MH AA and AAA Eneloop batteries that I use in things like flashes and remote triggers, and also my Li-ion 18650 batteries that power my flashlights for light painting.
As well as this versatility, I also wanted to be able to easily power the charger from a 12v outlet in my car or when plugged into the Goal Zero Yeti 1400 Lithium power station in my photography adventure trailer.
After some research, I settled on the Nitecore D4 which is about $25 and capable of charging the following:
IMR/Li-ion/LiFePO4
26650, 22650,18650,18490,18350,17670,17500,14500,10440,16340 and RCR123
Ni-MH/Ni-Cd
AA, AAA, AAAA, C
Importantly, it also comes with a 12v adapter, so that was the second requirement covered easily, without resorting to buying a special converter.
I also own a Nitecore USB charger for the Canon LP-E6 batteries, which is also a favourite of mine since it's about half the size of the original Canon charger, and actually gives you much more information about the stare of the battery. I was hoping to find the same good value and performance in the D4 charger too!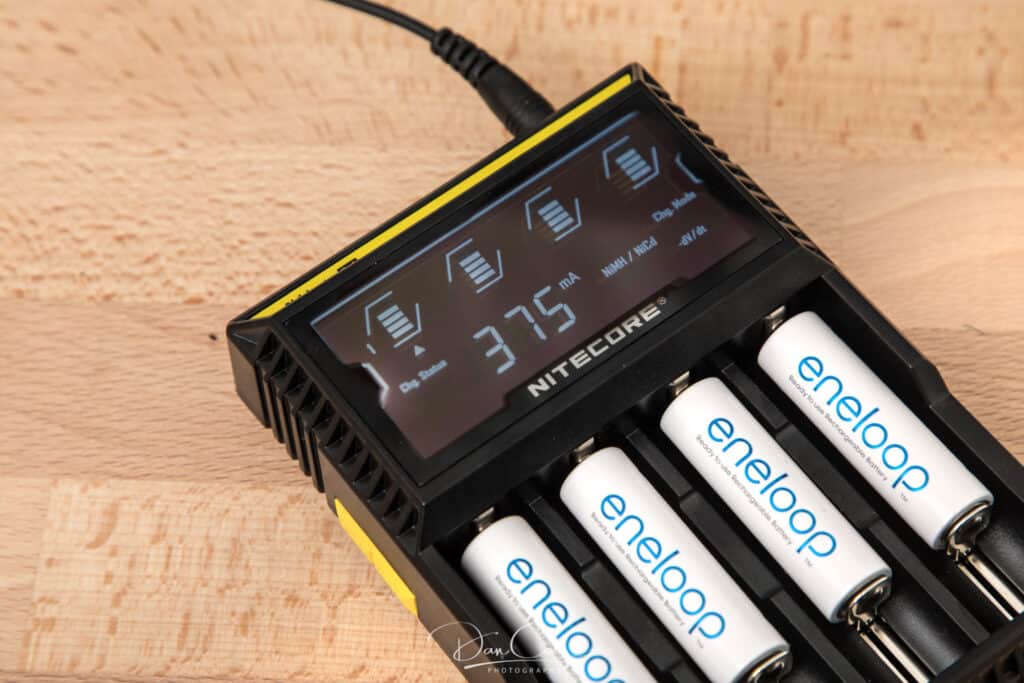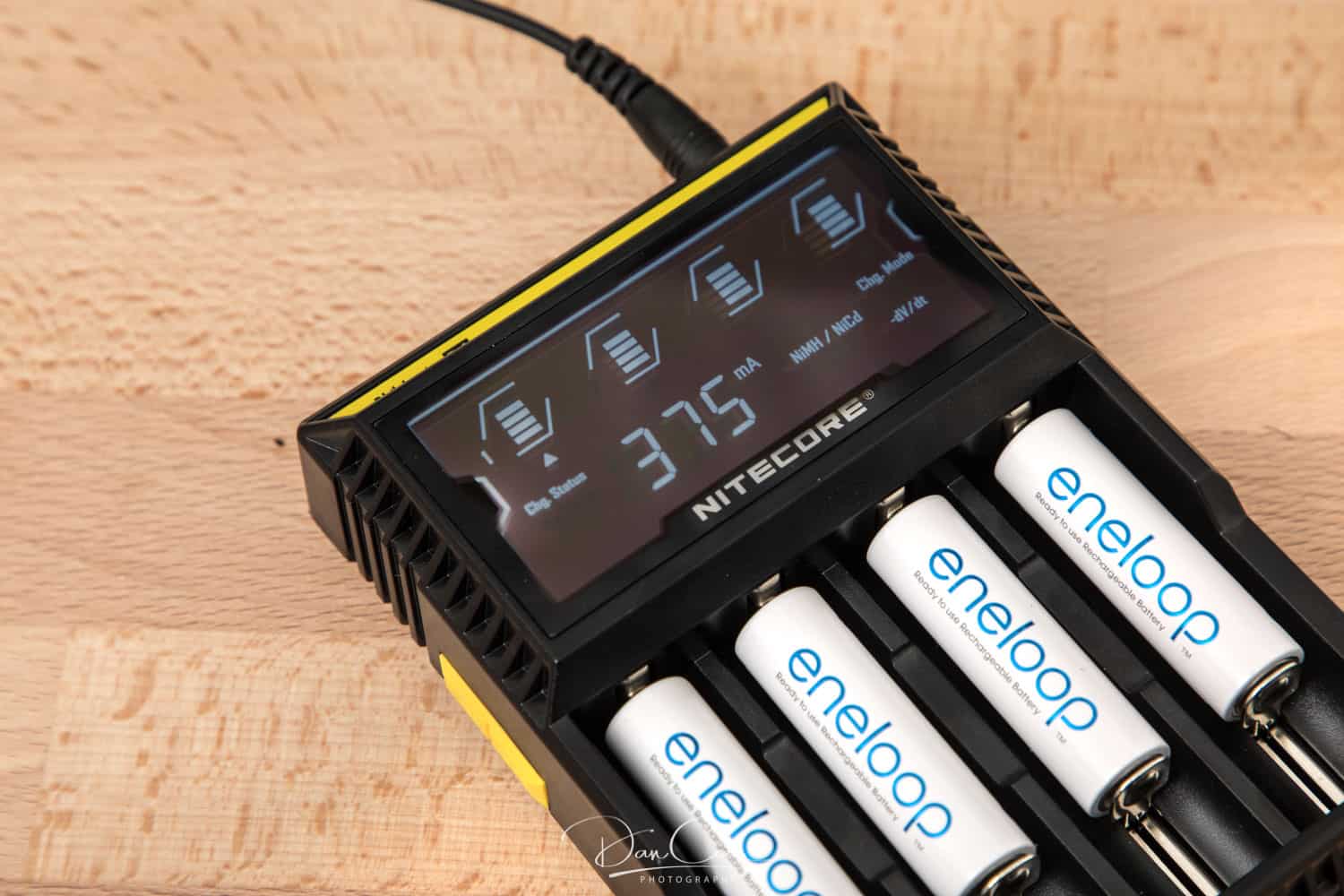 Each of the four battery slots in the D4 is monitored completely independently, so you can charge a mix of batteries at the same time. The charger figures out what kind of battery you have, displays it on the screen and adjusts the charging profile and security shut offs accordingly. The screen also shows you a ton of other information which you can cycle though using a button on he side of the charger.
One of the things I liked right away, and have never had on a charger like this before, was independent gauges which showed the charging process of each battery. If you have a big bucket of batteries like I do, it's great to be able to pop them in and see what levels they are at. If you're in a hurry, you can weed out the ones that are totally dead and will take too long to charge. Seriously, this is really useful!
To me this feels like the last battery charger you would ever need to buy and $25 seems like a totally fair price for this kind of versatility. I highly recommended it, especially if you're always on the go and needing that ability to use a 12v plug with it as well as the regular wall plug.
If you're a fellow Goal Zero Yeti power station user, then I think it's a perfect compliment to that so that it keeps the AC outlets free for higher power items like a laptop or larger strobe batteries.