This year (2016 for those reading later) there were some hefty price increases on Canon lenses here in Canada. Thankfully the increase was known to be on the way, so I thought I'd order a few lenses that I've had my eye on, to make sure I got them at the lower price point. One of the ones I ordered is the crazy looking Canon 11-24mm f/4 L, the world's widest rectilinear lens at the time of writing this. Canon have really been at the forefront of photographic lens design for some time now, and their innovation never ceases to amaze me. The 8-15mm fisheye zoom was a first, the built-in 1.4x extender on the 200-400 was a first, the extra stabilization axis on the 100mm Macro IS was a first, as was the 17mm TS-E. Not only have they shown innovation, but they've also delivered the image quality you'd hope for with all of these lenses, and really raised the bar with zoom lens image sharpness in the 100-400 f/4.5-5.6 L IS II and the 24-70 f/2.8 L II, not to mention prime lens sharpness with the new 35mm f/1.4 L II. In short, if you like lenses, it's a damn good time to be a Canon user.
Personally, I'm always looking for lenses that can make my work stand out from the crowd, and whilst I own some staples like the 24-70, I pay close attention to these new innovative designs. I've had my eye on the 11-24mm for some time, but at $3000USD, it's not a lens you can add to your collection on a whim. I'm sure I'll be talking about this lens a fair bit in the future, but today I wanted to share an unboxing video because I know some of you like to see that, as well as a few initial thoughts on the lens.
Canon 11-24mm Unboxing
Initial Thoughts
I've handled the lens in the store before, so it wasn't a shock to me how big it is, but it is a shock to most people. I've included a few photos below to show it next to another couple of lenses… BIG, right? It's also very front heavy as you can imagine, especially when it's mounted to a smaller sized camera like the 5D or 7D. Perhaps I'll get used to it, but the result is that I find myself carrying it around very gingerly, and the vast and bulbous front element feels extremely vulnerable. Weighing in at 2.6lbs, this isn't a lens you can just toss in your bag and add to your daily collection, the choice on whether or not to bring it needs to be a carefully considered one. With time, I'll circle back to this and write about it again once I've had more time shooting with it. It's not quite as simple as saying: "Landscapes today? Yep, then I'll bring the 11-24mm." No, there's going to be more to it than that I feel.
Once you get past the shock of its size and weight, the next thing you experience is awe. I kept looking at things at the 16mm setting through the viewfinder because this was my previous widest setting from my 16-35mm f/4 L IS, and I suspect it's the widest that most people have as well. Then I would zoom out to 11mm to see how much more I can now see in my image with this lens. It's mind-boggling! It really is. It's a significant difference.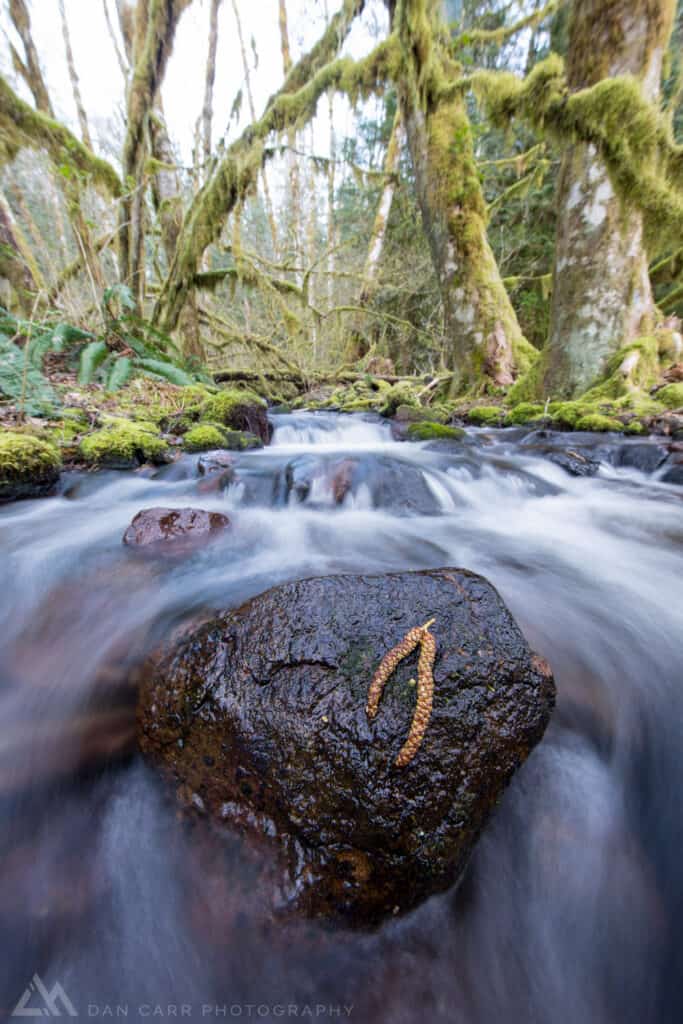 After shock and awe came excitement, and by the way, at this point I had long forgotten about the hefty price tag on this lens. All of a sudden my mind was full of ideas on how I could use this lens and there was a big grin across my face. This is what happens when I know I have made a wise purchasing decision! Yes, I pay for optical quality and robustness with my gear, but I'm happy to pay for innovation that energizes my creativity as well. If it gets my mind thinking on a different track, or it re-energizes a previously forgotten area of interest, then there's value in that for me as well. I'm a bit of a gear nerd, there's no doubt about that, but I don't buy gear just for the sake of it, and I often sell a lot of my gear if I find that I don't enjoy using it.
When I find something, be it a camera, lens or other, which puts a smile on my face and makes me fall in love with photography all over again, that is the gear that gets to stay in my kit for life. It's rare that I come to this conclusion so quickly, but I can tell you right now that the 11-24mm is one such lens. In fact, I think the only other lens that has had such an instant effect on me was the 200-400 f/4 L IS 1.4x. Necessary workhorses like the 16-35 and 24-70 are awesome lenses, but they aren't exciting. The Canon 11-24mm f/4 L is on another level of awesome though, and I can't wait to share some more images with you guys!
Get Yours!
As always, I really appreciate it when you use my links to make your purchases, whether it be this lens, or any other item that these stores sell.